When we realize our insignificance in this world,
it some how relieves the pressures from society to succeed - Cindy Bonish 04/07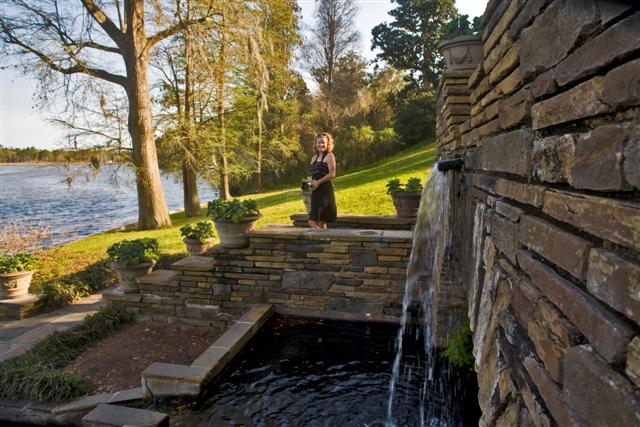 Cindy's April 2009 Blog
Every Miles A Memory
Feel Free to browse past blogs for plenty of travel ideas and many of the places we've been in our first 12 months on the road - 2007 Blog's
January 2008 Blog February 2008 Blog March 2008
April 2008 May 2008 June 2008 Winter 2008 Blog
March 2009 Blog
Solar Tips, Fact's and Trick's we've learned while on the road
Well-behaved women seldom make history
____________________________________________________________________
If you haven't read any of the earlier blogs, you might want to start there to catch up on how we got here.
Tuesday April 7th
Well, I had no idea that it would be this long before I sat in front of my computer again. Since we have been in Louisiana, my time has been filled with either visiting with my sister and her two girls, sight seeing or spending family time with my daughter and her boyfriend.
Donielle, my daughter, lives what we say here "Across the lake." That means that whenever we see each other, one of us has to cross the 28 mile bridge across Lake Pontchartrain. The first week we were here she was visiting her father in Tennessee but since then, we spent last Tuesday and Wednesday at her apartment.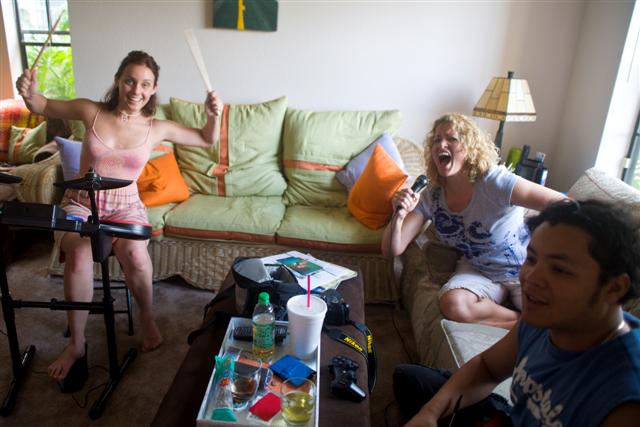 We rocked out to Guitar Hero for a bit then chilled with a Daiquiri from one of the carry out places New Orleans is known for. It is pretty cool, one can drive up to a carry out window or get a daiquiri to go and drink it in your car. It is legal to drink and drive here, you just can't be over the limit. No problem for me since I only had one as did Donielle.
Pat and Allan, Donielle's boyfriend, had a few beers while watching us get crazy on the instruments and sing. By the time we were finished playing rock band and watching a movie, we were tired and they blew up the air mattress for us. It is so weird to spend the night at my daughters place. She still seems like my little girl and I should be making dinner for and feel like I should be cleaning up after her still.
She proved that wrong when she cooked for us and was the perfect host when we slept over. I couldn't sleep very well on the air mattress because I have to have my certain pillows which is such a pain in the butt when we sleep somewhere unexpected.
Pat always makes fun of me because I have to have one pillow to rest my hand on above my head, one really mushy feather pillow to put my head on, and one old cloth pillow to go between my legs. If I don't have all of these just right, my sleep is irregular.
When we are at my sisters house she keeps me busy with going to her gym a few days each week. She is 49 and smoking hot, so I guess it is working for her. She goes 4 days a week to cardio classes and two days a week to weight training. I went with her a few times and completed everything she did but my walking abilities have been unstable due to the pains in the rest of my body.
Her house is like a resort and I swear if we lived here, I dont think I'd ever have to leave the property. She has a pond in the front of 13 rolling acres which are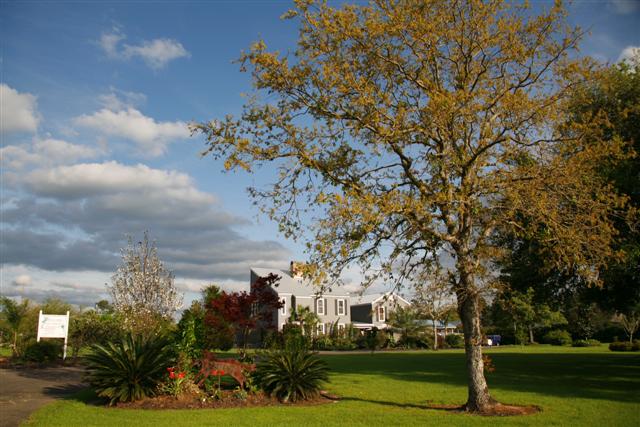 spotted with a few horses and some donkeys as you pull into the drive way. Her husband Don calls them expensive lawn ornaments.
The front of the house looks like a tropical paradise with another flowing pond and dozens of palms, flowering bushes and a inviting seating area that leads to the front entrance. Once inside she has the home decorated with a style that I can't really put my finger on. Again, she has lots of huge tropical plants inside as well as a few morning doves and a Macaw which says hello to you as you walk in and sometimes will yell out a few swear words if you're lucky.
The colors inside the house are red, gray, maroon, black and white. Huge paintings of the nude human figure drape the walls of the living room. A large brick fire place separates the living area from the master bedroom. The master is something in comparison to Hugh Heffner's Bedroom on The Girls Next Door.
Their bedroom is dark and mysterious with a bed big enough for four people to sleep comfortably in. A sunken whirlpool tub and separate shower mark the large bathroom with a walk-in closet that is 12 x15. From her master bedroom, they can walk out onto the grey slate deck which has a 12 person hot tub as well as a salt water pool and a little beach with white sand and everything needed to relax in the warm sun like you're on a tropical island.
I chose to lay in the swinging, out door queen bed while I listened to the sounds of the water fall coming off of the grotto. Behind the pool area is another few acres which has yet another pond filled with geese and ducks that are very well fed. I could go on and on but I think the place is about 7000 square feet and includes 6 bedrooms, 7 bathrooms, a workout room with a tanning bed, a bird room, a media room and a couple of offices.
I keep thinking to myself how funny it is that my sister lives in this type of home, and Pat and I live in 200 square feet of living space. We seem to get along fine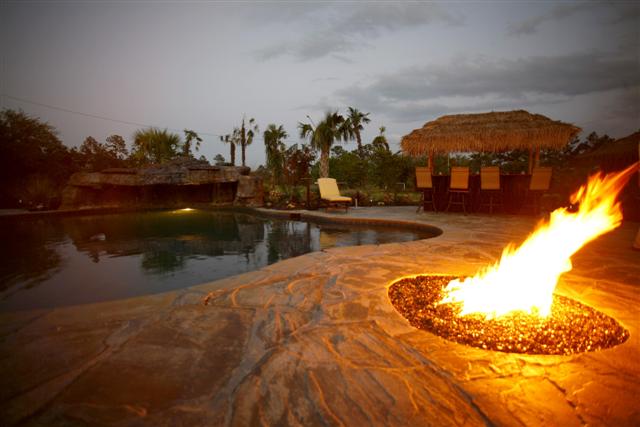 and except for the want of being able to play in a garden, I really am content with my little cabin on wheels.
Needless to say it took me a few times before I knew my way around her house. I still get disoriented sometimes with the different wings, but I sure do have a good time finding my way around here and stopping to see all of the cool stuff that keeps popping up with each new go around.
This week we have been repairing her green house that was damaged by the freak snow storm that dumped 8 inches of heavy snow on the light plastic covering. Pat and I are going to repair that next week, and this week we're in the process of rebalancing their yard. The way the property is right now they have water drainage issues during heavy rain periods due to the levelness of everything.
Last weekend was filled with R&R since my sister had a retreat for 10 women here at the farm. Everyone who attended brought some delicious food, along with their pajamas and we enjoyed each others company for 3 days straight. We had messages, hot tub time, facials, paraffin waxes and were able to find some down time with a few self help meetings.
My sister has been an active member of AA for almost 5 years now and is doing awesome with it. All of the women here seemed so at peace with themselves and seem to have learned a lot from the program. I know I got some great advice about a few issues that I deal with daily.
My sister and I share the same mother but had different fathers which puts us both in the very dysfunctional childhood that we had from my mom. Teresa moved out on her own when she was 13 years old because of the abuse that occurred in our home on a daily basis. When she finally moved out I was only 6 years old and that left me and my 8 year old brother to live with the brunt of my mothers abuse.
By the time I was 15 and left home for good, my mom had been married 8 times and lord only knows how many times she lived with someone different between those 8 marriages. If I remember correctly, between my 8th birthday and the time I turned 15th years old I lived in 32 different houses. This must be why I enjoy our Gypsy lifestyle so much and dont mind Pat and I moving on a daily basis. As children, we all did what we could to get through those rough times and amazingly we are all fairly normal today.
This weekend Teresa shared her life story with the other women in the group and it was extremely hard for me to listen to the things in our past that I have tried so hard to forget. She said it is supposed to be a freeing experience to let go of all that built up anger, hate and those bad memories and I hope she got that release she was looking for from the time she spent sharing.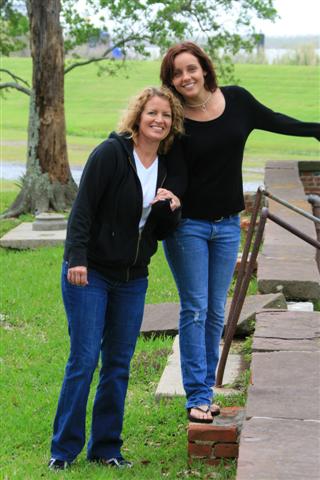 The boys weren't allowed to be at the house this weekend, so Pat and my brother-in-law Don spent their time in Mandeville, a small town about 45 minutes from the farm. Mandeville is just before the Causeway and has all sorts of unique restaurants and shops you can walk to from their condo.
Since Pat would be away, I had to rely on shear exhaustion to go to sleep each night. I had forgotten how hard it is to sleep with out Pat here and although we don't go to bed at the same time every night, just knowing he is here is a comfort to me and allows me some great quality ZZZ's. As soon as I saw Pat come home on Sunday afternoon, I asked him to take a nap with me since I only had 5 hours of sleep all weekend.
I spent my afternoon today going through the three bundles of mail which I have been avoiding for about a month now. All the bills are caught up and I even enjoyed the surprise of getting two unexpected checks!! I am not exaggerating when I tell you that I opened at least 75 envelopes which were important, not to mention the dozens that weren't. Maybe I should come back down to reality more often.
Tomorrow starts another day of sight seeing and family time since my girl is off from work so I will get back to my blogging the very next chance I get.
Make sure to check out the April Gallery Pat has put together from this past month.