When we realize our insignificance in this world,
it some how relieves the pressures from society to succeed - Cindy Bonish 04/07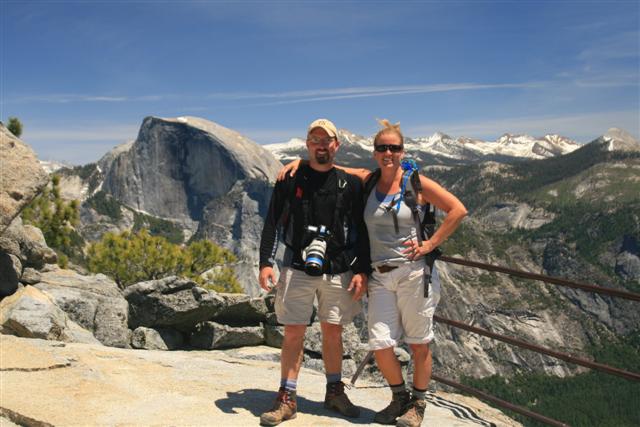 Cindy's June Blog 2008
Every Miles A Memory
Feel Free to browse past blogs for plenty of travel ideas and many of the places we've been in our first 12 months on the road - 2007 Blog's
January 2008 Blog February 2008 Blog March 2008
April 2008 May 2008
Photo Gear We Use - Solar Tips, Fact's and Trick's we've learned while on the road
Well-behaved women seldom make history
__________________________________________________________________________
If you haven't read any of the earlier blogs, you might want to start there to catch up on how we got here.
Sunday June 1st 2008 Crossing the Tioga Pass
Our trip is something that is starting to wear on me in a strange way. When I woke this morning I asked Pat to get me back on the road since that always takes my mind off of things.
I felt strangely overwhelmed and helpless today from a numerous amount of things that are happening in our lives which we have no control over. My daughter is having a hard time in Louisiana and is not sure if she likes it there anymore, our best friends just lost their mother who we felt like family with and the fuel prices are making me afraid to drive any where.
I would love to be with my friends and family when they are having tough times but the plane ticket to or from anywhere would not be monetarily possible at this point. Our Norcold refrigerator is definitely on the fritz which we can't seem to find a repair man anywhere.
A few other things like the last tire replacement to the tune of $400 and some minor repairs that have to be done are adding up very quickly. I had a bit of a panic/homesick attack this morning and feel like we need to just stop for about three or five months to recoup our loses in every way.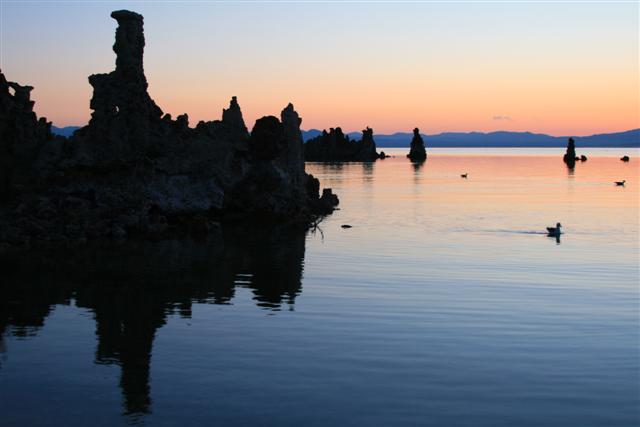 I walked out of the camper for my last view of Mono Lake which put a big smile on my face. The sun was just starting to rise and the glow on the water coupled with the sound of the thousands of gulls saying good morning gave me some added relief.
I realize that this is an incredible journey that we are fortunate enough to be on, but I also feel like I am missing out on the trials and tribulations of the ones that I care about the most. Granted this is a very stress-free life, but sometimes I feel a bit guilty to not go through these troubling times with my loved ones.
Pat reassured me that all would be well when we got moving again which always calms down my racing thoughts. To his credit, as soon as we got on the road, looking at all of the beautiful scenery while crossing the tallest mountains we've been on to date, Yosemite soon soothed my worries.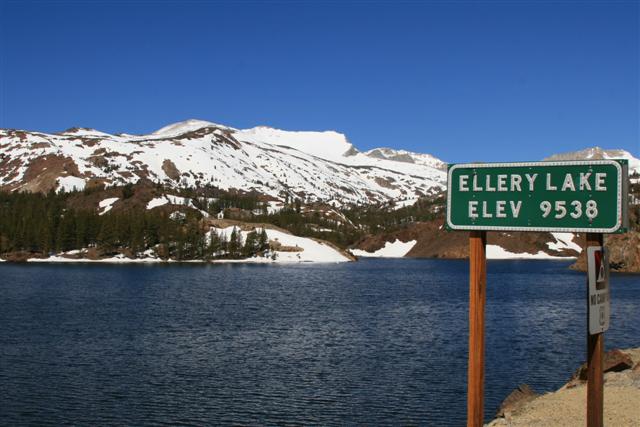 We had to pull over a couple of times while climbing the Tioga Pass because it smelled like we were over heating, but that was not a bad thing since the pull offs always landed beside an incredible vision.
Its so strange to be in a pair of shorts and a sweat shirt and be standing next to a frozen lake or a snow pile that is as tall as I am. We saw one girl jump out of her car in a swimsuit to have her photo taken next to the 7 feet of snow that lines the roadway.
When we arrived at Yosemite, our seasonal National Parks pass allowed us not to pay the $20 entrance fee. I think that we have paid for that thing 10 times by now with all of the parks we have been to and I would recommend it to anyone who plans to spend any time in the West.
Finding a camp site in Yosemite was a huge challenge that we werent prepared for. Seven of the first come first serve campgrounds are not open yet due to too much moisture from the melting snow. That leaves 4 campgrounds open which are booked up for 6 months in advance.
We got put on a list for cancellations and were lucky enough to get a spot at 3 in the afternoon. The way they do this thing is pretty stupid, having people line up at 8:30 in the morning to put your name on a list to be called at 3 in the afternoon.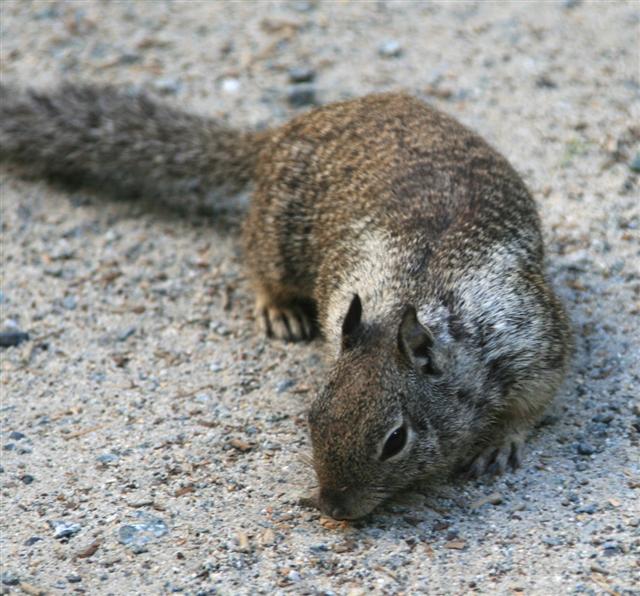 They wont do more than a one nights stay at a time either which leads to 30 people standing out in front of the rangers office in the morning and only a dozen camp sites being handed out. It reminded me of the lottery for hiking The Wave, which we never got into after 7 days of trying.
When we got set up in our site, I asked Pat to walk the dogs with me but he wanted to finish setting up the camper. As I walked the dogs around the park, I spotted a momma and a baby black bear traveling through the woods on the outskirts of the campground.
When I came home and told Pat about my sighting, he said if I didn't have a photo, he wouldn't believe me. He was so upset that he didn't go walking with us that every time after that he was our walking buddy, of course with his camera in hand.
The campgrounds here are packed and this is a far cry from being the only two people like we were on Mono Lake, but the waterfalls and the sheer granite cliff fronts surrounded by towering trees that have trunks as big as a car, makes it worth fighting through the crowds here.
We've got a bunch of meat to eat since our fridge is not working properly, so we cooked up a couple of steaks for dinner on the campfire and chowed down. We got to sleep early so that we can scout out the best places to photograph tomorrow at sunrise.
Monday June 2nd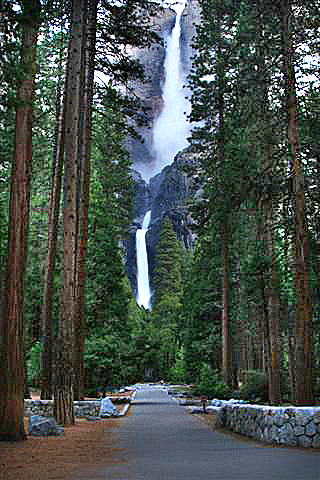 After waking up every hour on the hour to make sure we didn't miss the sunrise, I finally woke Pat up at 4:30am to make our journey out for the photo hunt.
I felt guilty starting Bubba up at 5am with the purring of the big diesel and hoped that we didn't wake too many neighbors. We stopped at the first waterfall that we came to, Yosemite Falls, and commenced to photographing the heck out of it. Now I really want to be a great photographer who can capture the eye catching wonder of nature, however I am not there yet, at all.
Every time I looked at my images I thought of how disappointed Ansel Adams would be with my shoddy work. The white water of the falls kept blowing out the whites in the photo while the dark forest green below would simply look black. Just as I was about to give up, Pat said he was getting the same thing.
This made me feel much better since I think Pat is one of the best photographers I have seen. Pat then said "Hand me those filters that I asked you to carry and maybe we can adjust for the glares." Great idea, this would help me too. I reached in my pocket where I thought I had them and realized that I had left them in the camper.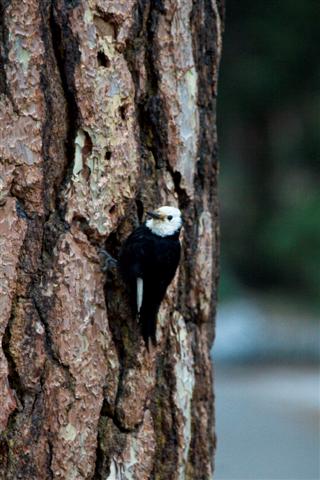 We then started photographing a few birds and squirrels instead and marked this up to a talent we will have to acquire since the massive falls are hard to wrangle in a photo. I only wish they could make a camera that would capture on film exactly what I see with the naked eye.
Pat came back to the camper and napped while I did some stuff around the house. After his short nap, we ended up getting the bikes down to enjoy the views without the disruption of the truck roof over head. These large masses of rock are so high up, that I can barley see the top of them if I stand right below.
After our bike ride, we moved the camper to a Day Use parking area so we could enjoy the rest of the park. I tried to contact someone to repair the fridge but no one will come out this far. We really didn't want to leave the park for a repair, but that is what we thought we were going to have to do.
Finally a company referred me to California Mobile RV Repair which will drive out to me for the repair. The cost of the service call was a whopping $150, but I figure with the price of diesel at $5.69 here, we would save money to not drive all the way to Modesto, which is 150 miles away and the nearest location for a repair center..
Andy from Cal. RV explained that it would take 2 1/2 hours to get to me, but he would meet us at the park entrance around 4:30 to diagnose the problem. We also had to find another place to stay since we didn't make the 8:30am line for a new camp site.
We met Andy in El Portal and he diagnosed our problem as having a bad cooling unit which can be repaired at a cost of 4 hours labor, $100 per hour, approximately $800 for the part plus the $150 to get him out there. Argh! This can't be happening at this point in our money situation. That's what we spend in 2-3 weeks on the road.
We gave him all of our purchasing info to check for the warranty and he said he will contact us tomorrow with the news of parts availability and warranty coverage. Andy was also nice enough to say he could help us out with the service call since his family will be here for the weekend for a vacation.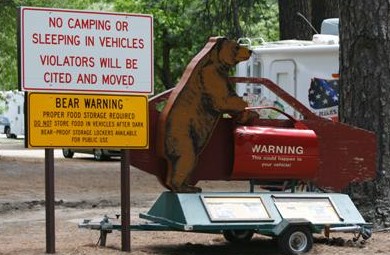 He said he would repair it while he was here on vacation instead of charging us the service call fee again. I think that was very considerate of him to take his vacation time to help us out. We will wait to hear back from him for the expense report to be again rewritten after last weeks repairs.
The campground we checked on outside of the park was $35 per night even if we didn't need hook-ups, so we couldn't bring ourselves to stay there. We re-entered the park and decided we would sneak a nights sleep in the Day Use parking area and hope that the rangers wouldn't find us.
We were pretty exhausted after the long day we had and figured we would go to bed early, after a carnivorous dinner. We wore our head lamp L.E.D. lights on the red light mode, so that no one would know we were in the camper and we tip toed so that we wouldn't make noise or rock the camper.
I felt like we were in some hide out, running from the law as we ate a couple of New York Strips in almost total darkness. We giggled like two little kids at a sleep over before we went to bed because we both felt that way.
Tuesday June 3rd
I was the third person in line this morning to get a camp site which called for me to be in line at 7:15am. Remember, the place didn't even open till 8:30am. I at first thought this was stupid to get in line this early, but minutes after I sat down on the front porch dozens of people flowed in behind me, with the total rangers station ending up with 40 people in line. By the time the place opened, everyone was getting antsy because of the wait to just put our names on the cancellation list.
I arrived at the same time the guy behind me did, so when I got in front of him he asked me "Did we arrive at the same time?" Knowing that we did, because I started running as his vehicle pulled up to the park office, I played dumb and replied, "I don't know, I didn't see you when I arrived."
I then told him that "If I got a camp site and he didn't, I would arm wrestle him for it." That made him laugh a bit and not be mad at me for jumping in front of him.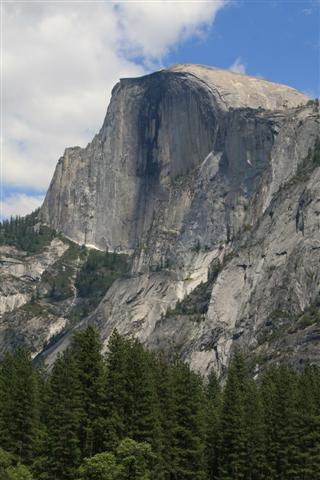 The morning brought a feeling of freedom for us since we no longer had to hide from the "Coppers". The place was already a mound of hustle and bustle by 8am, so I had to watch out for traffic as I walked the dogs.
I took a couple rides around the park on my bike and got some cool shots of Half Dome as Pat worked on the photos that we have taken in the past few days. He pointed out to me that we have so many water fall pictures that we don't know which one is which. From now on we will have to write the names down somewhere so we don't forget them as where taking the pictures.
I had to buy aluminum foil in the camp store so that I could make the four pound meat loaf which was much too big to fit in anything I own. I should have taken a picture of this thing, Pat and I were cracking up since it grew even bigger after I added the cups of bread crumbs and four eggs.
The loaf was about 8 inches wide by 7 inches tall by 13 inches long and we could have fed an Army with this thing. I explained that for the next few days, we are having no veggies or salad or anything that I will have to refrigerate, only meat, pounds and pounds of meat.
This will be a far cry from a few months ago in Mexico when we couldn't find good meat for our diets. You know what they say, be careful what you wish for.
We heard from Andy early this morning and he said that Norcold completely warranted the repair and every thing is paid for 100%. Yeah!! The only down side is he won't have the parts until next Tuesday instead of this Friday.
We puttered around this afternoon since we had to be back at 3pm for our sleeping arrangement destiny. When we were in line for our fate, we met a nice couple who made an agreement with us that we will share our space with them tomorrow and they will share their space with us on the day after.
That will work out great for the both of us, eliminating one day in line. They are traveling on a motorcycle with a pull behind teardrop trailer. The funny part is the trailer is for their 12 year old dog, Joshua, that sits back there while they drive. They will be traveling for six months this way which sounds like a real hoot.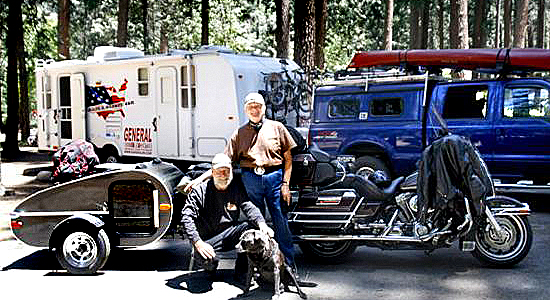 After our good fortune of getting a site for this evening, we rode our bikes to the Ahwahnee Hotel which has been on the Yosemite property since 1927. The place is incredible to look at, with the entrance and foyer being something that reminds me of the hotel in The Shining. Apparently this is the only place that has a wi-fi signal which we wanted to take advantage of.
We didn't want to seem like Minnie the Mooch so we ordered two Makers Marks on the rocks to the tune of $27! I almost said "Forget it!" when she gave us the bill, but figured it was too late by then. Before she told us the total I had joked with Pat that she would give us some unheard of total like $22 bucks or something and we both laughed.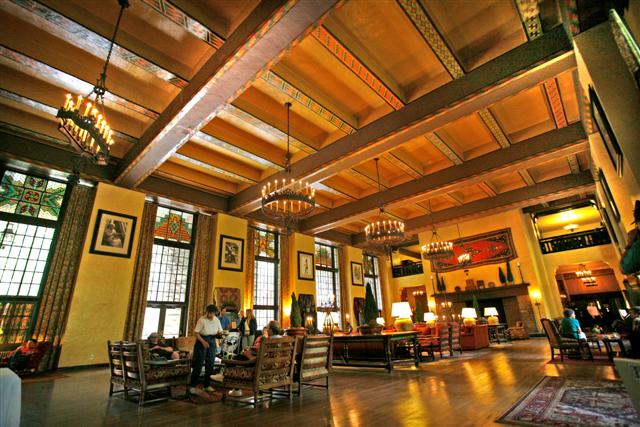 We went online and made reservations at the park for the following night so I wouldn't have to wait in line in the morning. This totally doesn't make sense to me at all, I can make reservations for 2 days online but they won't offer that to us poor shmucks who camp out like we are waiting for concert tickets to a Rolling Stones concert at their office each morning.
One trip around the park and it was time to go home and cook some more meat. Six chicken breasts and 2 New York Strips for our dinner and both of us ate as much as we could. No veggies or side dishes so we would have room in our bellies for more meat.
I am sorry to all of my vegetarian friends and family (Jeff, Jackie, Sara) but it has to be done. We watched a movie or should I say Pat watched a movie while I fell asleep after our big day.
I can't wait until Pats foot is 100% so we can do some good hikes or at least let us be settled for a day so that we can actually dig into this Yosemite Park like we have with all the others.
Wednesday June 4th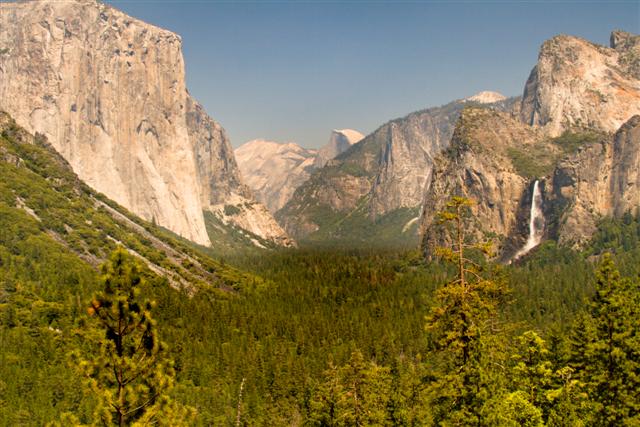 View From Inspiration Point
Although I think this is an incredibly beautiful place I can honestly say "Don't come here to camp unless you have reservations for the entire length of stay that your looking for." Pat and I have made this stupid mistake and are paying for it the past few days.
We have to be out of our camp site by noon, we have reservations for this evening, so we went to the campground entrance to ask the ranger if we could stay in the same spot instead of moving again. She said that the spot we were in had not been sold yet so she thought we could, although we would have to go to the reservations desk to find out first.
Before we went through the hassle of the dreaded reservations desk we jumped on our bikes and went to the Mirror Lake Loop to get a glimpse of the seasonal lake. We could basically ride our bikes to the water even though it says its a hiking trail.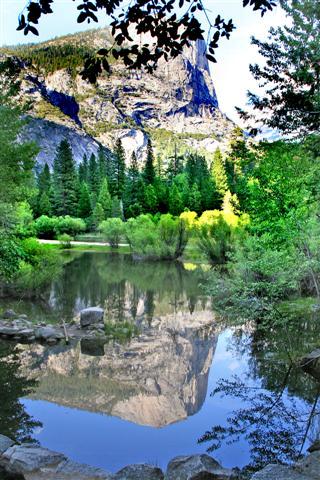 The reflection of Half Dome off of the small lake is breath taking. The hike around the water was simple and short which left us plenty of time to get back to the fun times with the nice rangers at the reservations desk.
When we arrived at the desk the clerk informed us that the site we were on was already reserved and that we had to move. Fine, we packed up again and headed to the new destination which we found on-line.
The next problem was this site was not big enough for our camper to fit into. While I made the reservation on-line, it states right next to the rate that the trailer can not be over 24 foot. Pat and I thought we could sneak an extra foot in there no problem.
When we saw the sight it was very obvious that we were wrong. Our camper would fit in the parking space no problem, but there was a monstrous tree right on the edge of the site that made backing into it with anything other than a small vehicle next to impossible. I went back up to the reservations desk and the same woman that told me we had to move informed me that "We were out of luck."
She said "On the confirmation email, it states very clearly the 24ft is total vehicle length and a trailer can't be more than 12 ft." I must have missed this tidbit of information since I never checked the confirmation email, I only wrote down the confirmation number. When I made the reservation, it said "You'll receive a confirmation email that you need to print out." We don't have a printer, so I never even checked it.
The ranger told me to come back in an hour and they would try and fit me in with the 3pm shmucks that I have been hanging with all week. Most of our day was spent trying to figure out our sleeping arrangements which was nerve racking for both of us.
If I wasn't there by 3pm, they would give away my reservation that we couldn't fit into as well as not give me another one? This place doesn't make much sense at all and is wearing on my patience.
I did get another site which we fit into and I also met Joy and Gary at the reservations office to let them know where we are all staying. After we got situated, I offered to make dinner since we are still trying to empty the fridge.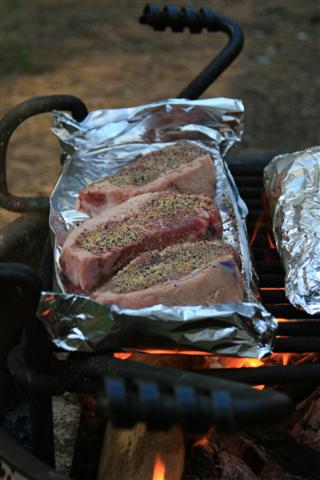 We grilled steaks and a pork loin over the fire as we sat and got to know each other. Gary and Joy went and got some ice for the fridge and some alcoholic beverages for Pat and I since they don't drink and we're not going to be drinking our Absinth anymore (You'll have to read Pat's Blog to hear more on that story). We all enjoyed salad and baked potatoes and lots of meat.
We went through a couple bundles of wood by the fire as we learned of their journeys and where they both came from. Joy and Gary are both dog people also and love their 12 year old mutt Joshua, which is chauffeured around the country in his air conditioned cart behind their Harley. I think this is the first time in my life I'm jealous of a dog.
Tomorrow night we will be moving again to the site which they have reserved, so hopefully since we have seen the site and know where we can fit and stay comfortably, we might get some time to explore our surroundings.
Thursday June 5th
With a breakfast that would start anyone's engine consisting of meat loaf, spaghetti sauce and coffee, I was ready to hike any mountain top. The four of us enjoyed some funny stories with each other until noon when we all had to move again.
The spot that we were assigned to was a bit tight, but we made it work. Joy teases and says that hotels and the service industry give smokers the worst accommodations. She said if you add having a dog to the mix, they always seem to get the worst spots.
It was funny since every camping space around us had brand new picnic tables and oodles of room, where our spot had a musty smelling, cracked old table and just enough room for one tent and that was it. We all got a good laugh because the rangers didn't actually know that they smoke or had a dog, we just ended up with a crappy spot.
Pat and I got the motorcycle down after its long hiatus on the back of the camper and mapped out an area to see for this afternoon. We packed a couple of sandwiches and rode to Glacier Point which is 30 miles from our campsite, all in an upward direction.
The views from the motorcycle are so much better than being stuck in a car. I can actually see the tops of the granite peaks with out breaking my neck. I carried all of the camera equipment on the back of me and Pat has a little tank bag in the front of him, so our seating space is very limited, and not all that comfortable.
Riding on this bike is the same as when we first get on our mountain bikes again after taking some time off. I like to call them calluses that build up on my butt or saddle sores. For the first half an hour I'm fine, then the 60lb weight of the back pack and the one inch foam cushion really starts to get to me.
After a while the area becomes numb and I can only feel the pain when I get off of the bike. It doesn't really matter though, because the views were completely worth any pain the road could dish out.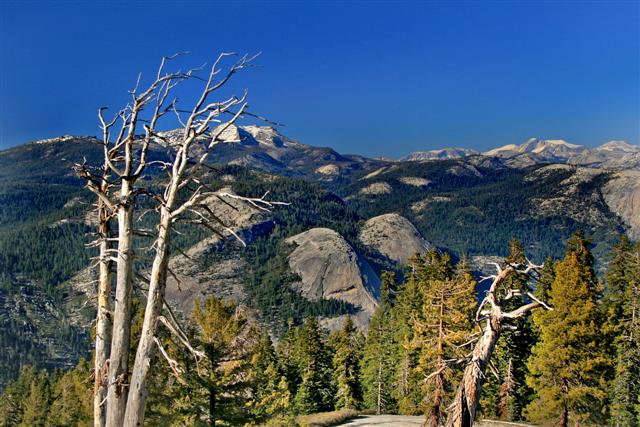 View From Sentinel Dome
As we first started up the hill the temperatures were reaching close to 80°. By the time we got to the top, the temps had dropped to the 50's, which was very cold on my bare legs which were only wearing cut-off jean shorts. I knew that we would be out late so I had brought another layer and managed to talk Pat into pulling over as we drove the the back country roads with snow lining the road side so I could pull these warmer pants on.
Unfortunately the park was doing a controlled burn today so the visibility was poor in one direction of the valley, however the other areas where the wind was blowing through kept clear enough to get some good photos.
I think we were both just real excited to finally be out and about after being in the park for 5 days and pretty much worrying about either our accommodations or the amount of ice we had for the broken fridge. Like I said, don't be silly like us and not make reservations for this area, it was a very big mistake on our part.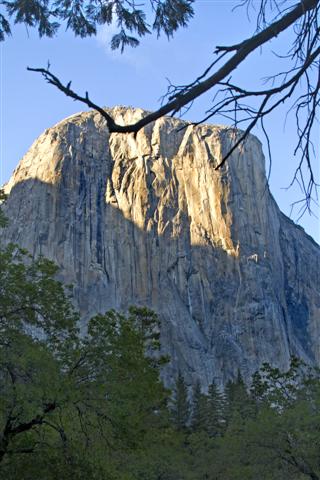 The day consisted of a few different hikes and some spectacular views. It was amazing to me how different the views are from up above the park. If you ever visit Yosemite, make sure you come up to Glacier Point and Sentinel Dome for views you'll never forget.
To the left is a photo of El Capitan, the mammoth granite monolith that stands 3,593 feet from base to the summit. The first day we were here we had the chance to see one person climbing and another was resting in a hammock half way up the monolith.
Oh, I just wanted to add a side note to the day, while I was walking the dogs, I went by the site which we wanted to keep yesterday and the people we had become friends with in the next site over said that no one ever camped in the site we had asked to stay in.
I guess we can't change the government owned parks, they are all just following orders to be very unaccommodating to everyone so no one feels left out. After all, this place is so spectacular, they don't have to appease us.
We didn't get back to the site until almost 9pm and I am sure Joy and Gary were starving by then. I had volunteered to make dinner again so they waited for us to eat. When we pulled in Pat stayed outside to fill them in our adventurous day and I went straight to the kitchen.
Within a few minutes I had a huge steak burrito ready for all of us and Joy and Gary supplied the toppings. Boy what a great time we have had with these two. They are so easy going and laid back that our time together went just too fast.
We all agreed that we would hook up in either Montana or Wyoming for a replay of the weekend. Next park however, we will go online ahead of time so we don't have to be so unorganized next time we meet.
Friday June 6th
I slept until almost 9am this morning which was great. I know that we have to move by noon so we hung out at the camp site just sharing some stories with Joy, Gary and Joshua.
I thought it was a pain in the butt to tighten down all of our hatches but traveling on a Harley with 6 months worth of supplies is much more work. When we all moved yesterday we helped them out by loading all of their things into our camper so they didn't have to deflate their air-mattress and find a spot for everything.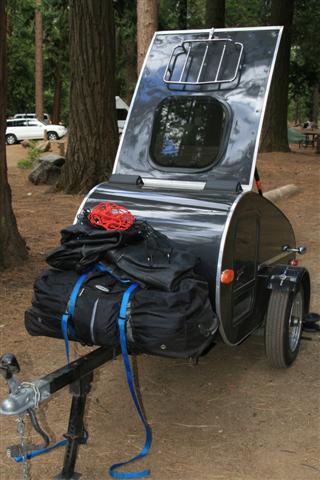 This morning I saw how much work it really is. It took them a good hour straight of packing up before they were ready to go. They said they are used to it and don't mind it at all. I guess that is the same way we are when it comes to becoming accustomed to calling the camper home.
Today is a catch-up on the site day and go through all of the photos. I would have never imagined how much work that keeping this web site updated and interesting is. At least we will be able to look back on the site and remember all the things that we have seen during this fabulous journey.
We parked ourselves in the day use area again and hoped that we wouldn't be asked to move. We just found out that if one has the Access Seasonal Pass that it is only $10 to stay here instead of the $20 we've been paying. No one offered this information when we checked in, we found it out online.
So I guess they owe us a night or two since we have been paying $20 a night since we've been here. I have always wondered why people plan so far ahead of their vacations if they have an RV, but it's all making sense now.
Saturday June 7th
Pat rode his bike this morning to the Ahwahnee Hotel so that he could upload the web site. I told him I would walk the dogs up so they could get some exercise then I would pay our monthly bills on line when he was finished.
Of course with my stellar sense of direction, I went the wrong way around the loop and ended up adding about 2 miles to my trip. We did make it to the Ahwahnee though and couldn't find Pat. He was apparently in a different spot then where we were last time since a wedding was going on in the room we were in.
I can only imagine what a wedding would cost in this place considering the cost of our two drinks. By the time we got to the Hotel, the dogs were worn out anyway, so we just sat by the bicycle until Pat came out.
The rest of the day was spent preparing for our big hike tomorrow which we were both excited about. We have decided just to stay put in the Day Use area until they kick us out. Besides, like Pat said, "we're only sleeping here for a few hours each night."
Sunday June 8th
Early rises this morning so we don't have to climb the Yosemite Trail in the dark. Pretty much everything was already packed up except for sandwiches, and PB&J's are really quick.
I took the dogs for a long walk since we knew they would be in the camper for at least 8-10 hours today. We caught the free trolley to the trail head and had begun hiking by 9:30am.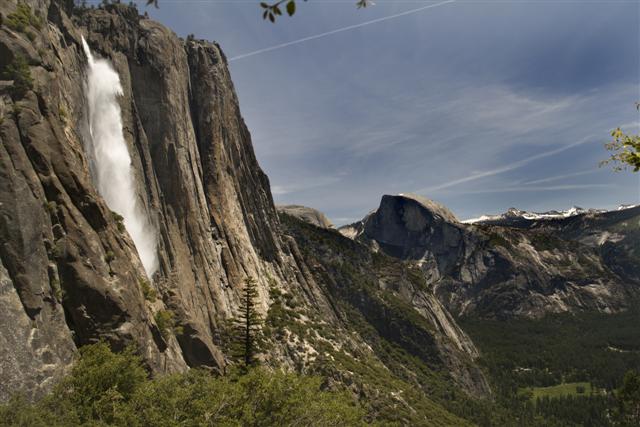 Before we left, Pat and I both weighed our packs to see how much extra weight we had. Pats was about 32 pounds which would go down the more we ate and drank and mine was about 20 pounds which I held most of the water, so the weight would also go down as the day went on.
Our hike today was approximately 2700 feet above the valley floor, over looking the tallest waterfall in North America, Yosemite Falls. The brochure said plan on 6-8 hours, but with photos, we always add on a few more.
We also hiked an extra mile at the end of the trail to continue up to Yosemite Point overlook. Adding the miles up we figured we hiked 9.4 miles today up what seemed like hundreds of switchbacks made from large granite boulders placed to alleviate erosion.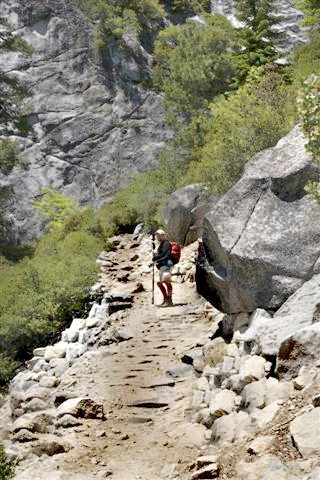 The higher we got, the harder it was to breath since we were actually about 7,000 feet above sea level. Pat and I both got a kick out of the attire that some people were wearing.
Many were in hiking boots, but most were in tennis shoes which I can see wearing. Then we even saw quite a few people in dress shoes. Women wore slides with no arch or ankle support and some guys had on their Sunday morning dress shoes to hike in.
Maybe I'm just a klutz, ok, I am a klutz, but so many times I stepped on a rock wrong and I was very thankful for the ankle support of my stiff hiking boots. I don't want to be limping around again like Pat is now or like I was in Mexico. Both times it was from landing wrong and we both had on tennis shoes.
This was no easy hike either. I can't count how many people that we saw slip and fall, some of them more than once due to the steep grade of the trail and the slippery, granite sand that was covering it.
My biggest shock was when we saw a family of four half way up the almost 4 mile trail with no water or anything to eat. They were going up at 6:00pm which meant they would come back in the dark with no supplies.
I know I couldn't go that long without food. I would be asking Pat to sacrifice a limb for me.
The views that we saw today were so incredible that I could hardly take pictures. I knew that I couldn't capture what my eyes were seeing, so I just stared out over the valley below most of the time. It seemed like every switch back offered a better view of Yosemite Park.
By the time we got to the waterfall viewing area I was pretty beat. I think the best view point is about 2 miles up which allows one to be even with the falls, not over looking them. This was the perfect opportunity for a short break and also some great photos.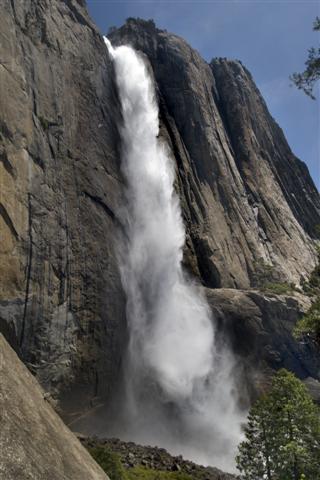 I think what makes the falls so unique is the amount of water that is flowing during this time of year. When it flows down over the edge of the falls the water hits a ledge in the granite which forces the water to shoot straight out. This gives the water more movement and adds more interest to the layers of crashing water flowing down the granite mountain.
When the water shoots out, the wind will grab it from either direction and force it to swirl and prance along the front of the granite monolith, giving it a mind of its own. We sat in front of the falls for quite some time admiring the strength of the water to carve out the trail to the bottom of the valley.
We talked of how we could see what looked like snow balls rushing ahead of the rest of the water, racing to its tragic demise to be just another drop of water. The mist gave it the illusion of smoky dry ice rising then falling again to join the rest of the flowing stream.
We watched the falls for a long time before we could drag ourselves away to continue the hike.
The Upper Yosemite Falls trail is the first structured trail in the park being carved into the side of the monolith in the late 1800's. I can't imagine the mule and man power it took to place all of the granite boulders to form this steep trial.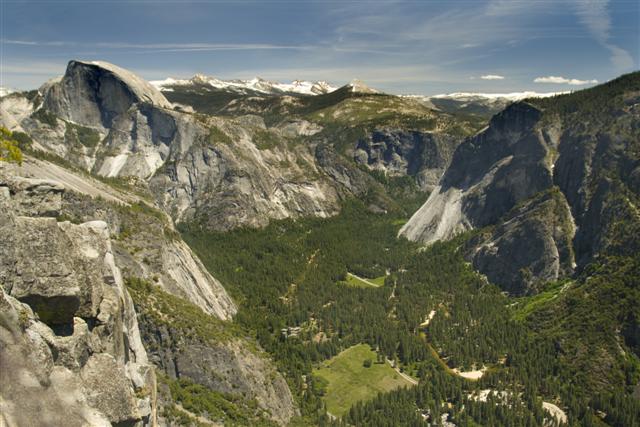 We opted to continue up the mountain for another mile on the recommendation of a few hikers to look over Yosemite Point. This was probably the best view that we have seen yet of the Valley. The Sentinel Dome hike was great, but the smoke from the controlled burn really hindered the visibility from there.
At the very end of our hike is the over look for the falls which I couldn't bring myself to walk out to. The trail wrapped around a huge cliff which had about 12 inch wide steps carved into it with no railing on the outside. The railing was against the wall but my mind would not let me go.
I could hear Pat yelling "Look, there's a railing right here, come on!" I however chose to scurry back up the trail and find a shady spot for lunch. Pat said it was so windy out there that he couldn't hardly see anything so I didn't feel like I missed much.
I can just imagine me being Trauma-Hawked off of the ledge because I couldn't move once I got out there. I think it's good to know ones limits of sheer terror, which the fear of falling from almost 3000 feet is high on my list.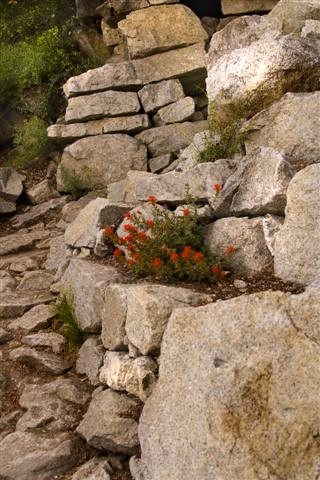 Our trip back down the mountain seemed like all of the tress were greener and the flowers were brighter because of the different height of the sun. Pats foot was hurting him bad by this point, so we took our time on the way down, trying not to step on the wrong rock or crevice. We took plenty of photos that caught our eye because of the vibrant details we could see in the fauna covering the hillsides.
By the time we reached the valley and arrived at the trolley stop it was 7pm. This 9 1/2 hour hiking trip left us both worn out, hungry and irritable. We got home to some very excited dogs and took them for a walk. The mosquitoes are terrible here, so Pat left us in the woods to go back inside since his bug juice had worn off and I had just reapplied.
We each had some canned soup since the fridge will be empty until Tuesday when the repairs will be complete. We read again by headlamp since we are still incognito if the Rangers come by. Pat was snoring within minutes of lying down and I knew we would both sleep soundly tonight.
Make sure to check out our Yosemite Gallery for a full boat of our shots from time spent in this beautiful park.
Friday June 13th
This day seemed like a pretty lucky one to me. Our fridge was working, we had fresh food, and we were on the road again. Our short stay in Modesto on Thursday was spent in a grocery store parking lot while waiting for the fridge repair.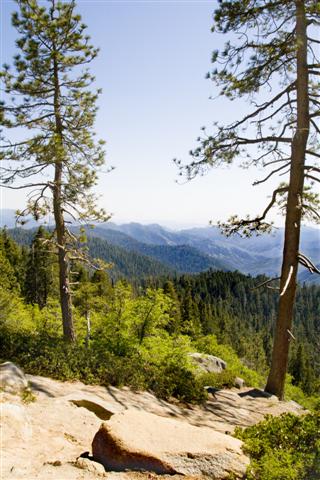 It is much hotter in this part of California than what we are used to so I kept having to douse the dogs with water to keep them from over heating in the 90 something degree weather. I think we are all acclimated to a temperature that is unrealistic for more than a few months of the year.
The dogs shiver violently when it's below 60 and pant like crazy when its above 80. I sat outside of the camper reading while trying not to feel so silly when vehicles drove by with a strange look on their faces. I'm sure they were wondering what the heck we were doing beside a grocery store with a fridge in the front of our camper but, oh well.
We got a head start on traffic this morning and were headed to Sequoia National Park by 9am. This area of the state is filled with agricultural farms which sold their goods on the side of the road. We took advantage of a small mart where we got our fill of fresh fruits and veggies.
I have started feeling a bit achy this morning and my nose won't stop running so I am hoping to fresh fruit this cold away. The drive took us a lot longer than we had anticipated to get here from Modesto. We had thought we might ride the motorcycle over for the day and stash the camper in Modesto, man that would have been a long 6 hour bike ride back.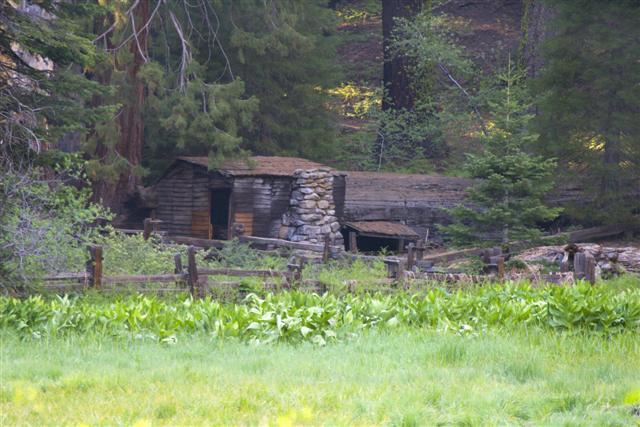 Tharp tree house built 1857
When we pulled into pay the fee for the park we were very happy to not see the line of 20 cars in front of us like we did in Yosemite. We pulled right through with no one in front of us. I knew that this park would be less busy since we had spoken to a gentleman that had camped here before coming to Yosemite.
The gentleman also explained that he had his son for 11 days and would be coming back to Sequoia instead of staying in Yosemite. He was very disappointed in the high traffic volume and the camping arrangements just as we were.
He explained his first night in Yosemite he had arrived at 10pm to stay in his reserved spot which already had a camper on it when they pulled in. He then found a different spot and the rangers had asked him to move at 2am, not to his reserved spot, but to somewhere else. He was also told not to stay in an unassigned spot or he would be asked to leave the park.
Once we pulled into Sequoia, we found a great spot to camp for free in an area which is pretty secluded. The spot has a picnic table and a fire ring just not any other campers. We got settled in and were able to leave the dogs in the camper since the temps here are much cooler than down in the valley.
As we were driving near the park I had commented to Pat that I didn't think these trees were that big. I mean these were pretty large but not what I expected. When we pulled into the park my mind was changed in a hurry.
The size of the Sequoia's are just unbelievable to me. I have seen pictures and even programs on National Geographic, but nothing could have prepared me for what I would feel when standing next to these testaments of time. These guys were here before Jesus was born, I mean think about that for a minute.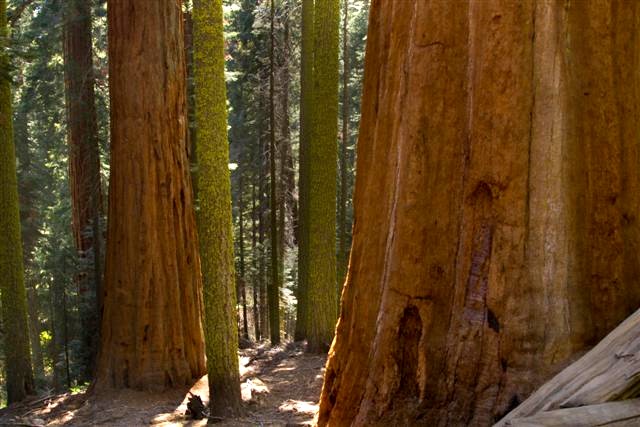 These giants are thousands of years old and have survived massive forest fires, drought and all sorts of things that would kill any normal tree. The exterior of the tree is not like a piece of bark from anything I have ever seen. It is almost like being wrapped in a foot thick blanket of insulation. No moss or mildew grow on these trees while the surrounding trees are covered with a green furry layer.
I told Pat that every since I was a kid in 5th grade, when my science class had to do a report on the mighty Sequoia, I had wanted to experience the chance to see one of these trees in person. I also said that I never thought I would actually get the chance.
California is a world away from the then small town of Powell Tennessee. Pat's reply was "I knew we would be here since the day we met, we will see everything and anything you want in this world." The really silly part is that I believe some how he will find a way to accomplish just that.
After we got over the initial shock of the first few big trees you would think the rest of them would be old news but this isn't true. Each one of the giants has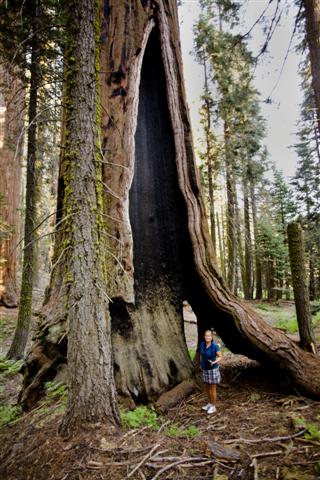 it's own story to tell. Some showing signs of a great forest fire while others have been nearly uprooted but continues to hold its grip on the earth for a few more hundred years.
A fallen Sequoia made the trip over a meadow dry for us by forming a large bridge. Another served the purpose of a tunnel for vehicles to drive trough while yet another made a home for an elderly woodsman named Thorpe.
Before Sequoia became a national park, Tharp lived in a hollowed out dead Sequoia for years during the spring and summer while his live stock grazed on the supple meadows which surrounded him. His home is still there looking over the same meadow where we saw a black bear and numerous deer grazing on.
When I spotted our first bear, I yelled at Pat to stop in the middle of the road and let me out so I could take a picture. This was a small blonde bear with long hair and tiny brown eyes, that is I thought it was small until it came right at me.
Even the babies look big when they running straight for you. They bear was simply trying to cross the road and get away from us gawking tourists but it scared the heck out of me just the same. I got a few shots but nothing spectacular, although I will share the crappy photos anyway.
By the time that we had ridden half way around the park I told Pat that I liked this much better than Yosemite. We had no traffic jams, the views although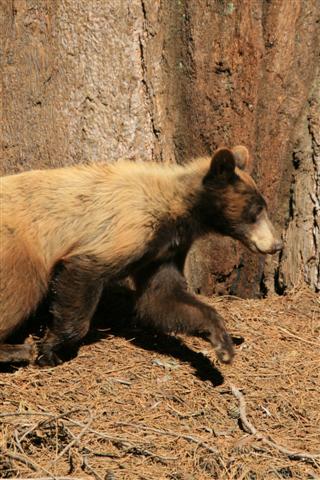 nothing like Yosemite, are still spectacular and the quiet and serenity of this place is incomparable to Yosemite.
We ended up seeing many more bear before we started back to the camper. The deer population actually looks like they are almost tame. We took pictures of one that let us get 2 feet from it. I didn't want to get any closer because we could see that the poor thing was covered in ticks.
By the time we got home it was 8:30pm and I had started to cough and feel even more achy. I told Pat he would regret not having a fridge for so long because opening up some Ramen noodles was just so easy, I would be doing it much more often instead of cooking.
After my dinner of chicken soup, I climbed into bed which was very cool and comfortable compared to last nights sleeping in 80 degree humidity. I read a few paragraphs of my current book and was out like a light.
Make sure to check out our Sequoia National Park Gallery
Saturday June 14th
Driving through Kings Canyon National Park, which is connected to Sequoia National Parks is an experience that is worth burning 50 bucks in diesel fuel for. The sequoia tress fill the sides of the road and offer many hikes where you can get up-close to these giants.
We haven't really taken many hikes since we've been in these parks since most of the action is right along the edges of the road. We have walked along a few of the short trails, but nothing like the Yosemite Falls trail where we were sore for a few days afterwards. This makes for an easier day filled with plenty of photo opts which we always try to take advantage of.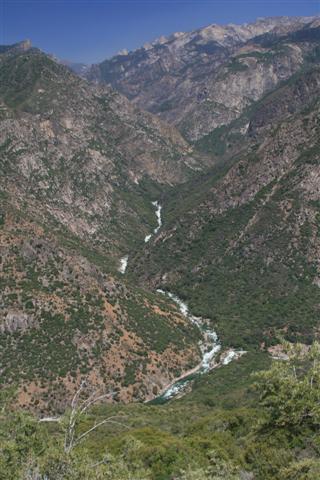 Kings Canyon is basically an incredible drive through the bottom of a deep gorge which was carved out millions of years ago by huge glaciers. In it's path the glaciers have left steep granite fronts which are doted with yuccas, pines, wild flowers and all sorts of colorful greenery.
At the bottom of the gorge is an incredibly swollen river pass which this time of the year sounds and looks like it could just swallow up anything that gets in its path. The huge boulders that line the bottom of the gorge are slowly being changed to allow for a direct waterway to reach the bottom of the valley.
Until this happens many of the boulders have all but blocked the pathway which causes huge tidal wave looking surges to cross over top of the 10-20 foot tall granite forms in the rivers path.
Every few feet I would say to Pat "Wow, that's pretty" until I started laughing at myself. Every turn or straight away would bring new water forms to gawk at, either forming waterfalls or gentle flowing streams that reached into the main surge of the river.
The water was such a clear, crisp, aqua color that just looking at it made me cold. It was as though the river was the color of ice, if that makes any sense. We stopped at a spot to feel the frigid liquid and both commented on how no one would ever go in this water.
We stopped at Muir rock which is where the famous outdoorsman John Muir gave speeches to the Sierra Club about preserving these lands. I can see why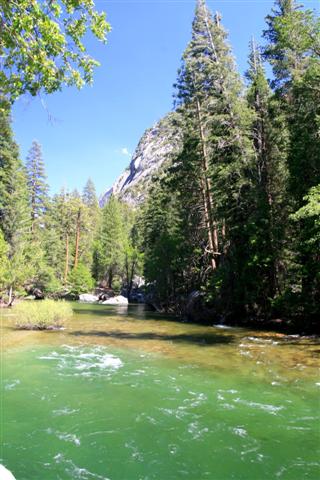 he had inspiration from this place since the serenity would have been beautiful if it werent for all of the people having a great time while they plunged from the large rock into the cold water.
I couldn't keep from laughing when we saw one mom and four or five kids continually scream, jump, then scream again as they came out of the bone chilling liquid.
After the young teenage kids had there fill of the water, this 40 something mom kept antagonizing them to jump again and again until all of their lips were a pouty shade of blue. I decided we better go before Pat gets any jumping ideas and wants us to do the plunge.
On our way home from the Canyon, Pat took a back road to see if we might find a new spot to visit. To our surprise we came upon a lake and a small village which is known as Hume Lake Christian Camp.
We took some time there and checked out the lake for some kayaking opportunities when we saw a small ramp at the end of a long dock. Within a half an hour the group had some music pumping while teenagers stood around dressed in 70's attire for their theme day.
The event was such a riot that we stayed for the whole thing and witnessed quite a few creative water jumping styles. Wow, what a great spot for a summer camp which it looked like everyone was truly enjoying.
You can see all the pictures of the kids Lake Jumping here.
We ended up back at our sweet campsite to the glorious sound of birds singing their last serenades of the night. The dogs had a long walk and we both fell fast asleep.
Make sure to check out our Kings Canyon Gallery
Sunday June 15th
Pat got the motorcycle out this afternoon for a long ride around Sequoia National Park. It will be much easier to pull over at the last minute if we come across some wild life while also saving on the diesel prices.
We werent 5 miles out of the campground when we heard someone yell "BEAR" We pulled off the side of the road to see a large black bear just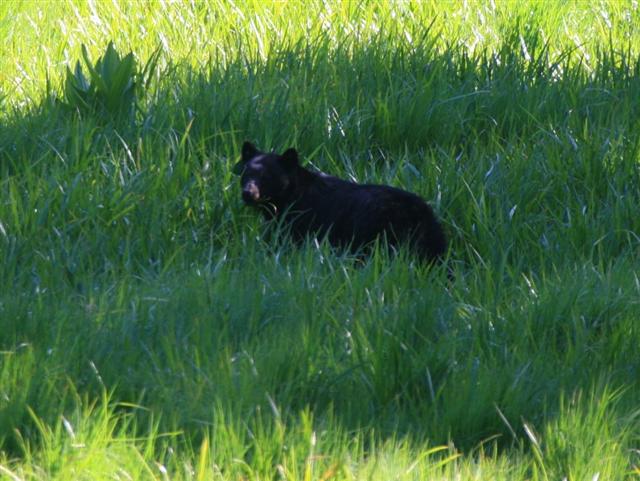 mowing down the tall grass in the bottom of a meadow.
I have to admit that although I knew that black bears are mostly vegetarians, I had know idea they would eat this much grass. As we watched the female for a few minutes, a ranger came over and asked us to leave the mother alone since her cub was in a tree close by.
It was funny that these rangers actually come out of no where and ask people to leave the bears alone. They were standing in the trees across the street from this mother and her cub and Pat nor I saw them or their vehicle.
These rangers being close by reminds me of a time when Pat and I were in Cades Cove Tennessee, when not a ranger could be seen. We were riding our bikes around the loop when we saw a bear running through the tall grass. We visually followed the path of the bear until we saw her grab the hind quarters of a fawn.
The bear then brought the fawn to a dead tree which had three cubs in it. This meadow was surrounded by a barbed wire fence which I am not sure if it was supposed to keep the animals in or the people out.
The line of cars around the Cove was endless and when people saw this mother feeding her cubs at least 20 people jumped the fence to get closer to the group of bears.
We watched as one father was pushing his young child about the size of the fawn, backward toward the feeding mother. He kept backing the kid up until he was about 10 feet from the bears when the mother bear lunged forward and growled as though she was going to make this kid her second course.
Instead of getting away from the mother and her babies the father told the boy to back up further so he could get a good photo. I told Pat that I could no longer watch either the torturing of the mother and her babies or the endangering of this small child.
Pat on the other hand was wishing for a video camera so he could show it to a court of law when the family sues the park and tries to get the mom euthanized for attacking the child.
We rode away on our bikes as the crowd of 20 people turned into a group of 30 or more coming dangerously close to this freaked out mother and her cubs. Needless to say when the rangers asked us to move further away, we didn't mind.
As the motorcycle brought us through the giant Sequoias lining the road side, I could smell the scent of pine and cedar blended with a bit of Juniper. This made me want a martini, shaken not stirred. I however settled for some Gatorade and some OFF bug spray instead.
The skeeters here are so darn thirsty that they are relentless at trying to quench it. Pats goggles after riding for a while looked like they had been dive bombed by a swarm of bugs. I don't even know how he could see out of them.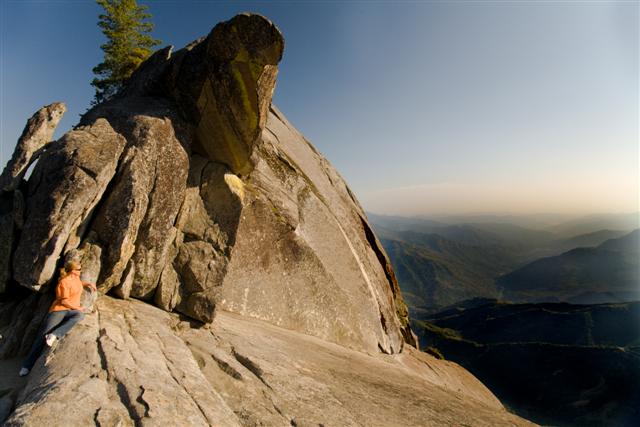 We found a new road which we hadn't taken before that led us up to Morro Rock. This in a huge dome that over looks the entire Sequoia forest. The trek up to the top was a lot better than I thought it would be. I read on the sign that the stairway that had been built out of granite was 400 steps.
Not that the 400 steps scared me, but my always freaked out about something personality doesn't allow me much room when it comes to fear of heights. By the time we got to the top I was feeling a bit winded, but I was surprised that I wasn't the least bit afraid by our tall heights. The entire trip up was either lined with a hand rail or surrounded by large chunks of granite that created a comforting edge so I knew I couldn't fall off.
For the life of me I can't figure out how anyone could move these huge rocks on the side of this big dome. I don't think they could get any heavy equipment on this hillside and if they did, I hope the guy who ran it made a fortune.
We left Morro Rock and wanted to pass under the big tree which we couldn't fit through in the truck, but knew the motorcycle would be fun. This is the same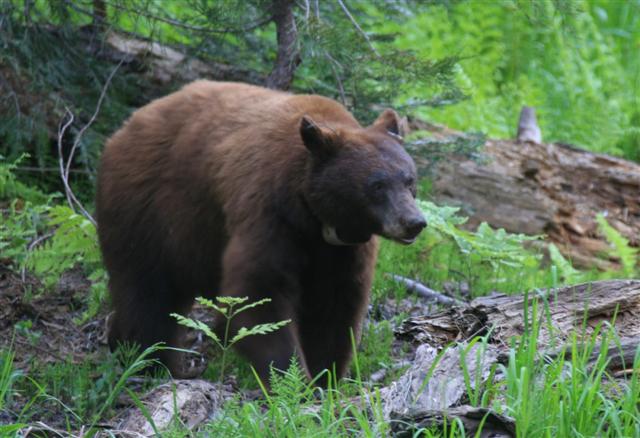 spot that we saw a big red haired black bear the other day which was tagged with #63. As we pulled up, there were no other vehicles here at the time and I saw good ol' #63 rooting around in a dead log for some grub.
He never even looked up as we pulled out the cameras and shot as many photos as possible. This big bear was pretty close to us most of the time but we never felt threatened or anything.
Many more cars pulled up within the next few minutes and again #63 was unscathed by the amount of paparazzi which longed for his photo. As we swatted through the clouds of mosquitoes to be able to see the bear a Harley pulled up which sent the thing running for the hills.
This is the second time that we have seen this happen with the noise of a Harley Davidson so maybe that sound is too much for them. We put away our camera gear and got moving again so we didn't need a blood transfusion from the miniature vampires that surrounded us.
We arrived back at the camper and quickly took the dogs for a walk which they too were becoming a rare steak for the vultures. Pat put the motorcycle back on the camper as I swatted the bugs from around us.
After making a mad dash through the door as not to bring any inside, we settled in for a small dinner and some shut eye.
Monday June 16th
After a long day of driving through farmland and road construction, getting to Hwy 1 was a welcome change of scenery. Although the roadway was very narrow and extremely curvy, it was also breath taking.
This is a road which I would never be able to fall asleep on since most of the time I either had my foot on my imaginary break pedal, or I was grabbing the Holy Shit Bar above my head. I once read a Nelson DeMille novel which explained driving down HWY 1 in a heavy fog filled evening as treacherous and idiotic, now I understand what he meant.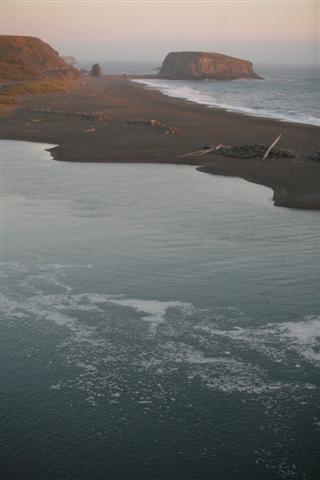 Our Sirius radio was not coming in, so either we heard the whine of the turbo up the steep hills or the muffling of the engine break coming down the even steeper backsides of the road. You would think that since we have had two years of blissful unemployment and constant togetherness, that we would be all talked out, but that was not the case.
We can always fill a silent car ride with plenty of new ideas, jokes or stories, which more than likely we have both already heard or one of us will let loose with some kind of bodily function noise to keep us entertained.
The end of the day brought us to the outcropping of a hillside which overlooked the Pacific as the Russian River flowed into the big blue. As we got out to breath in the fresh ocean air, we noticed dozens of sea lions either playing in the surf or lying on the beach riddled with exhaustion.
We watched the sun flow into the horizon and decided that this looked like a great place to park for the night, besides, what is the worse thing that could happen, a police officer wakes us in the middle of the night or a large semi misses the turn in the fog and sends us swimming with the seals, naaa, we would be just fine.
Tuesday June 17th
When we woke this morning, Pat had said he was going to get some pictures of sunrise since this was such an incredible spot. He quickly clamored back into bed saying that he couldn't see a foot in front of him let alone the sunrise due to the thick fog.
We hung around the shore line until the fog had cleared a bit and wound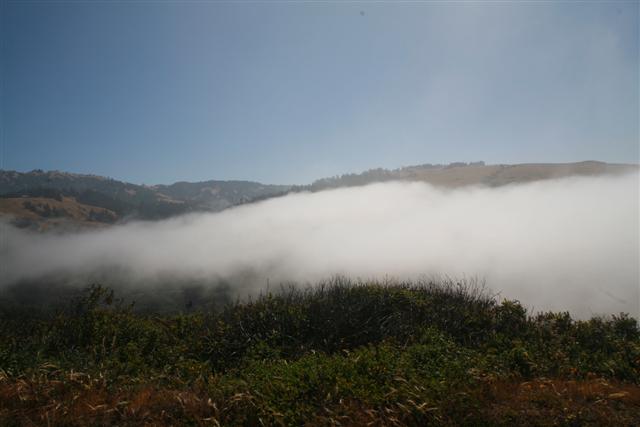 ourselves through Northern California with an expression of disbelief. At no point during our stint on Hwy 1 were we not truly amazed at the beauty that surrounded us.
We pulled over many times to get out and stretch our legs while viewing a giant Red Wood tree looming over head or a plethora of wild flowers in full bloom which line the road sides. A craggily shore line would entice us to creep as close to the edge as possible to view the sea lions or the many different shore birds floating over the surf.
Although most of the time we averaged 5 miles per gallon, I wouldn't trade this feeling of being in a snow globe of beauty for anything in the world. After visiting a few small towns on the way up the coast, we ended up at the Noyo inlet which is in Fort Bragg.
We parked in a lot which leads to a dog beach where a leash is not required as long as the dogs are well behaved. This was a treat for all of us since two days without a radio left Pat and I needing some space and the dogs loved the time outdoors.
I sat by the shore line with the dogs after they had a long run. I put them back on a leash so that I could keep an eye on them and sat talking with one of the neighborhood bums. Or homeless people if you want to be Politically Correct.
I asked him if we'd be alright to park her for the night, to which he replied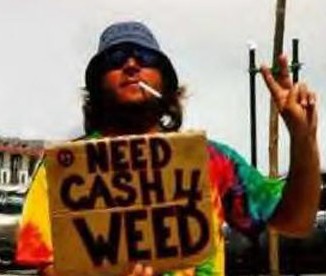 "Yeah, we've been sleeping here on the beach for the past few weeks and aint nobody bothered us."
Talking to this kid, I was amazed at how wasted he was this early in the afternoon. Our conversation lasted maybe 10 minutes and by the end of it, he had forgot everything we had talked about? What ever kind of drug this kid was on needs to be taken off the streets!
Around 2am, I was awaken to someone knocking on the door. I elbowed Pat in the ribs telling him to go see who it was. I laughed because he jumped out of bed, sat looking at himself in the mirror, then asked why he was up?
The sheriff knocked on the door again before Pat realized who and where he was. He sat talking to the police who really just wanted to make sure we knew we couldn't stay here again tomorrow. They had asked Pat for his ID and called it in. When it came back clear, they said as long as we were gone by tomorrow, there would be no problem.
When he got back into bed, we joked about checking the ID. Can you imagine someone stealing a camper logo'ed like ours and trying to hide anywhere?
Wednesday June 18th
After me pressuring Pat to get ready before the Sheriffs department came by for a visit again we got on the road. It was almost noon by the time we pulled up steaks so I joked with Pat that we needed to pull over for lunch already.
Getting back onto HWY 1 was exciting for me since I have really enjoyed this ride. I like the small towns that dot the roads and all of the scenery that we have soaked up through the past couple of days.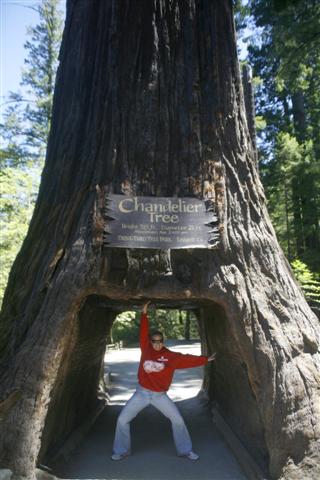 After a few hours we saw a cute little roadside attraction which brought us through about a ten acre parcel of land that had maybe 20 big red woods that were visible from the truck. The novelty of the place was the drive trough tree which had a clearance of 6'9".
Needless to say our truck wouldn't fit through, but we did see a Ford Focus that inched it's way under the giant 2400 year old Red Wood.
We spent a few minutes fooling around in the gift store that was so over priced that I had a hard time believing people were lined up at the register to purchase things like tree stumps, cedar eggs, and a magic pencil????
As we continued on up the road, I got a glimpse of a heard of Elk which when I said something, Pat just said "Oh yeah, right" Just because I have made him turn around on many occasions to see wild animals that weren't there he never believes me anymore when I tell him my sights. Think of that 'Boy who cried Wolf' here.
One time I saw a whole heard of cow that had antlers like deer. When we turned around it was actually cows with a long forked sticks wrapped around their heads so they couldn't get through the fence. Another time I made him go ten miles out of his way to find a spot to turn around and see two black bear in Tennessee.
This turned out to be one of those wooden cut-outs that he will never let me forget. I won't even go into the story of the hairless squirrel or the monkey with a popsicle. Maybe I just have a great imagination.
As we kept driving, Pat came to a screeching halt, which is hard to do with a camper behind you while coming down a steep decline, so we could see another heard of elk. He got out and took a bunch of photos but I could hardly see the darn things they were so far away, so I stayed in the truck.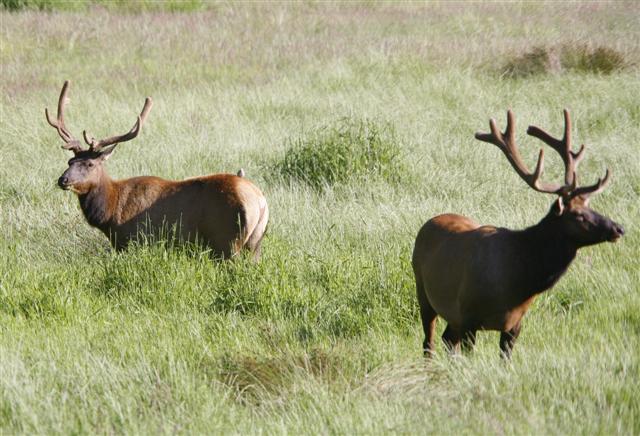 Our next sighting we stopped to take photos since they were all males with huge racks on them. That's sort of an oxymoron if I've ever heard one. We actually climbed on top of the camper to get a better angle on these guys who had absolutely no fear of humans. We counted six males which were just chowing an the long grass in the meadow.
This was an incredible spot to stop at since further up the road we saw the females with their babies crossing the road right in front of some cars. We must have seen 100 different elk and also a lone coyote that was playfully hunting a field mouse right in front of us.
This sure was a nice way to break up the long hours of driving that we accomplished today. Our day ended in a huge field with plenty of shade trees that was a designated camp ground. The field also had wild roses, purple lilies and a dozen other types of wild flowers which I don't know the names.
The Orman Guest Ranch & Stables provided water, a dump station and an incredible view of horses grazing in a meadow surrounding their stables. For 12 bucks we couldn't beat the peace and quiet this campground allowed.
Friday June 20th
The past few days have been spent driving for at least 10-12 hours a day. We have found out that we are heading home sooner than expected and we need to be there quickly. Our plans for the Northwest have been put on the back burner until next year, but family comes first.
Yesterday when we were talking to Pats mom on one phone and his sister on the other, we passed our intended exit. The mountain that we had come over was such a huge incline that neither one of us wanted to turn around. I looked on both of the state map and Gazetteer and found an alternative road that would get us back on track without the 5000 foot elevation climb.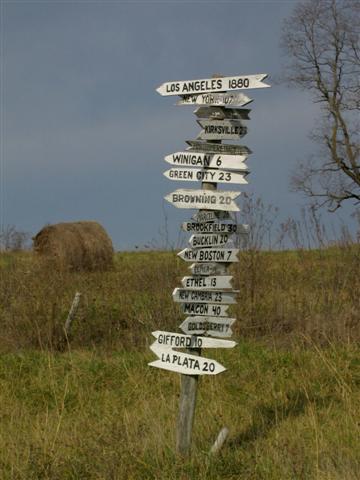 As we drove down this road, which followed the base of the Copco River, it had began to get dark. All of the campsites along the lake were free, so we decided to stop for the night and continue on in the morning.
When we woke up to an incredibly gorgeous day, we walked the dogs down by the water for a bit then continued around the lake. The further we drove, the more narrow the road became. Pat asked me if I was sure this was the right way which I said "as long as we are on Copco Road we should be fine."
I showed both maps to Pat and the GPS said we were on the right road so we both agreed that we were going in the right direction. That was until we reached a gate that would not allow us to pass. Apparently this was the entrance to a subdivision or something but we couldn't get through a locked gate?
The road was so narrow at this point, turning around would be a chore. I got out and inched us back and forth until we were able to pull out. We both just sort of laughed it off and chalked it up to an extra 25 miles on a dirt road which had some great views of the lake.
After reassessing the maps we found another route to get to our destination. Granted this was the only route that was anywhere near where we needed to go. All other roads brought us further into California or over that huge mountain pass which got us around 0.9 miles per gallon.
We got back on track and looped the lake in the other direction to reach the pass into Oregon. After we drove for about 30 miles we came the a sign that said 'Oregon Border 8 miles.' Yeah, we did it! Under that sign said 'Unimproved road, not recommended for cars, trucks, campers or trailers.'
We both looked at each other and started laughing hysterically. We decided we would go for it anyway, but when I saw a man driving down the road on a John Deer 4wheeler, I jumped out of the truck and asked the guy if we could make it over the pass.
He replied with a hearty "NO!" He explained that this is a single track road after 5 miles and we would have no where to turn around and have to back the whole way down the road.
He gave me the closest directions to the exit that we had missed the day before and said it would take 2 1/2 hours to get there. Wow, was that a major screw up by talking on the phone or what? However if anyone is looking for a nice quiet lake in California, the Copco Lake area was beautiful, every inch of it that we circumnavigated.
After finally arriving in Oregon we were glad to see the price of diesel go from $5.29 to $4.61 where we filled up the truck. A few more hours of driving brought us to a truck stop at almost 9pm. We should be able to get through the rest of Oregon and also through Idaho tomorrow, unless of course we miss our exit.
Sunday June 22nd - Tuesday 24th
The past few days have been a whirl wind of decision making and some long days of driving. After many conversations back home we have come to the conclusion that our assistance is not as immediate as we thought. Coming to this decision made me sad that we flew through two of the most incredible places that we have heard about on our trip, Idaho and Oregon.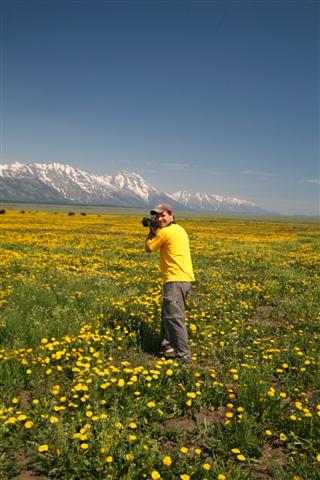 These will have to wait until we come back on the next stint of our journey. By the time we realized our time frame had changed, we were approaching Jackson Hole Wyoming. This is a place we have always wanted to visit and just happened to be acquainted with a gentleman named Luca Diana who lives there.
Although we have never actually met in person, Pat has spoken to him many times online and I have seen many of his incredible photographs which made me all the more anxious to meet him. Our days in Jackson Hole were spent wisely since we knew our time was limited.
Our first evening there we spent time walking through the downtown streets enjoying the window shopping and the people watching. Some times we felt like strangers in another country since many different languages were spoken on the narrow side walks.
We have spoken with many tourists from other countries that are enjoying the U.S. and most of them said they are absolutely fascinated with our Wild West. They enjoy the gun slinging stories and the history of the west becoming the prosperous gun wielding place that it is today.
Many are amazed by the fact that gun laws are so different here than they are most anywhere in the world. Once they see the place that so many stories are told of, they realize that this open sky country is filled with normal people, just like they are.
Jackson Hole is a bit different than most towns with most of the locals we saw being between the ages of 25-50, very fit, extremely conscious of the environment and they all eat granola. We saw more people on bikes with large baskets filled with everything from brief cases to laundry. I myself could not image riding my bike to the laundry mat, as I always wait until I have 6 or 7 loads.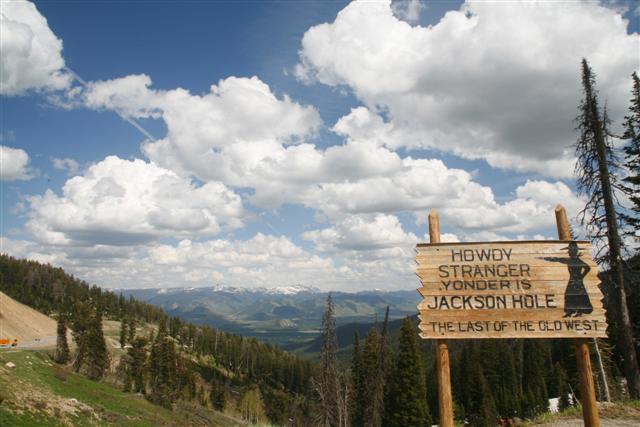 The town is small and very condensed, so there really is no reason to drive a vehicle. We saw lots of dogs and parks filled with people just chatting or bike riding. We even saw a fellow walk a long strap tied between two trees, walking the distance of the nylon strap before turning around and walking back to the other end.
Pat tells me that it is a sport that rock climbers do when they need to cross a canyon. That is just crazy in my mind and you might as well just push me over instead. Everyone we met here was extremely friendly and helpful when it came to directions and such, that I can see why this is such a tourist Mecca.
Our first night Luca had suggested we meet at the Snake River Brewery for dinner and some great brews. Our dinner was lengthy and interesting, swapping stories and info about camera equipment, hikes, kayaking spots and also just getting to know each other.
Luca offered to make us dinner on Tuesday night and also suggested we do some kayaking together if he could take the afternoon off. He gave us some great spots to take photos including an area where a mother fox and 5 kits live, only a short bike ride away from downtown.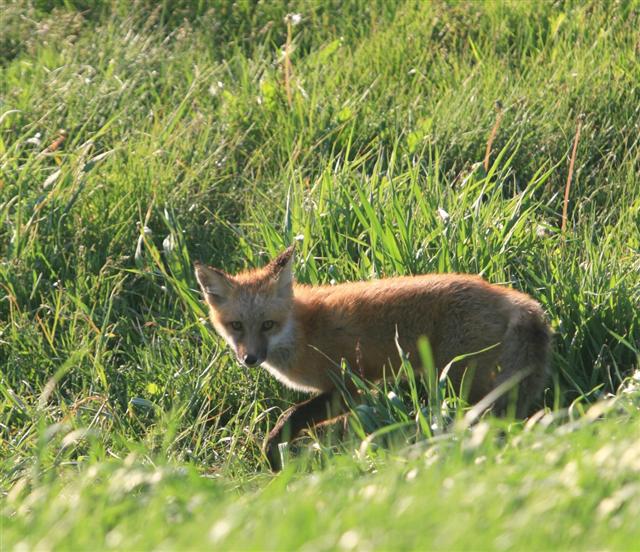 Monday was spent catching up on some much needed computer time until we headed out to the fox den to try and get some good shots. As we approached the area, we saw another photographer watching the field in anticipation of getting a glimpse of these critters.
Kathy had a Canon 600mm 'L' lens, which she said she rolls around in a little red wagon if she has to go far. This thing is huge and I'm sure she can capture incredible images with it. We hung around long enough to see one brave kit fox exit the den then retreat for the rest of the evening.
We ended up with a phone call from Luca saying he would stop by in a few minutes to see us and we could all go have dinner. We enjoyed Kathy's company so much that each of us suggested she join us for dinner.
Over a huge plate of Mexican food, all of us agreed to meet at Luca's shop at 10am Tuesday morning to take a kayak trip below the Teton Mountains.
When we got home, I opened the door to two extremely frightened dogs. This didn't make sense until I saw an accident on the rug inside. Lucy had gotten onto the countertop where I had filled a pan that I fried chicken with warm soapy water.
She loves soap and fried chicken which gave her the brain storm to drink it since the water had two of her favorite things. This ended up with a wake up call from Lucy at 1am, 3am, 4am, and 5am which I am just glad she woke me to take her for a walk instead of the other option. Seven in the morning came early and I felt like I had a huge hangover, even though I had nothing to drink.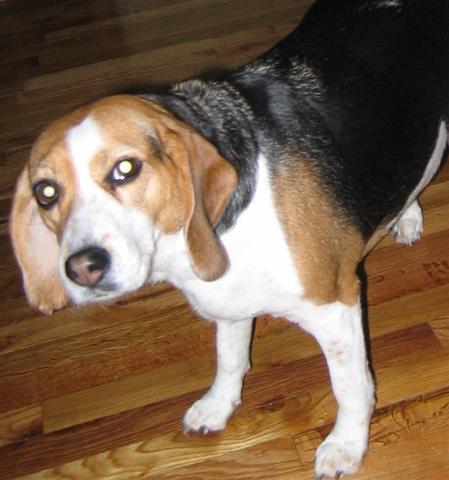 When we left the camper at 10am, Lucy had three doses of Imodium and I was hoping that would keep her stomach from being upset while we were gone kayaking. She looked as though she was going to chew my hand off since she hadn't eaten last night or this morning, so she could have time to recover.
The trip to the lake was like being on a paid tour. Luca and Kathy knew so much information on the Teton's including the names of all the mountain peaks, the snowfall levels and the water supply that flows through the Snake River.
I guess it's because Luca works as a kayak guide during the summer and a snowboard instructor during the winter. Kathy was filling us in on the areas foliage and what would be the best place to capture wild life with our cameras.
If I didn't know better I would think that we would receive a bill at the end of our trip for all the knowledge they shared with us. We stopped at an area called, the Moulton Barn, which is an historical land mark.
The Moulton barn was built in 1913 by John Moulton, a Mormon family that came here from Missouri. Clark Moulton, Johns Son says "the land used to be extremely fertile when I was a kid and all that we needed we grew there."
The National Parks Service has made the decision to not improve any on the buildings in Teton National Park so that it can go back to the way nature had made it.
That was until 1993 when Candy Moulton, a relative of the family by marriage, decided to make the move to improve the building and make it a historical land mark. The Park agreed with this decision since it is one of the most photographed barns in the USA. It has affectionately become known as 'Americas Barn'.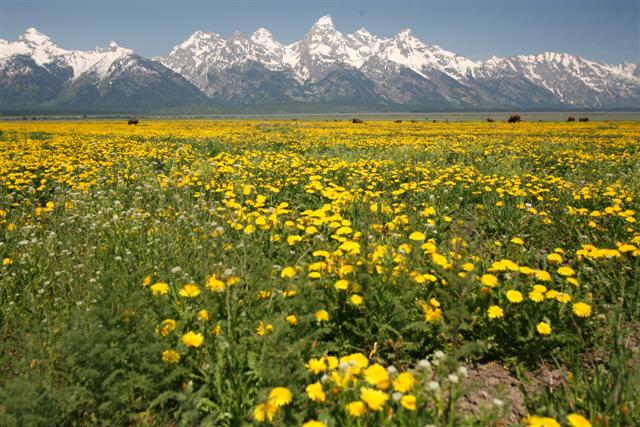 My experience with the area was more affected by the scenery that lies beyond the barn. The long meadow filled with thousands of bright yellow buttercups was dotted with huge grazing buffalo. Beyond this river of yellow is the incredible Teton Mountain Range topped with bright white snow mounds.
The buffalo look so slow and cumbersome only moving to eat more grass or swat flies. It was hard for me to believe that these large beasts can run up to 30 mph. I could have sat here all day, but Kathy and Luca reminded us that we had a big day of paddling ahead of us and should get ourselves started.
It had been so long since we were in the kayaks that I couldn't wait to get onto the water. String Lake was our first put in spot. This shallow lake was so incredibly pristine crystal clear, that you could see the bottom at all times. The small mountain lake was filled with many fish that congregated in big schools of 30 to 40 or more and were easily viewed from the kayaks.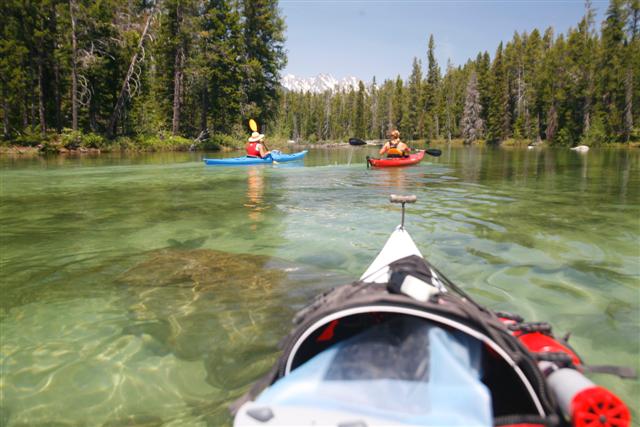 The water is so crystal clear and shallow that I almost wanted to jump in, until I felt the temperature that is. After a short portage which almost pulled my arms out of socket, we entered Leigh Lake. Now this was just breath taking. The first thing that struck me was how incredibly quiet the lake was until we paddled closer to Mount Moran.
Mount Moran loomed in front of us like a giant road block. Luca and I counted many of trickling waterfalls that released the melted snow into the glacier lake. At the bottom of the mountain were a few designated camp sites which with a permit, one can camp here as long as they can paddle here.
At the top of Mount Moran, we could see a bunch of ski paths where some brave souls had kayaked over, hiked to the top of the mountain and skied of snow boarded back down. The spring run off from the record breaking 700 inches of snow last year, could be heard from the beginning of the lake.
As we got closer the the foot of the mountain, we could barely hear each other talk. This has got to be one of the most exotic places that I have ever been to and we weren't even on an tropical island.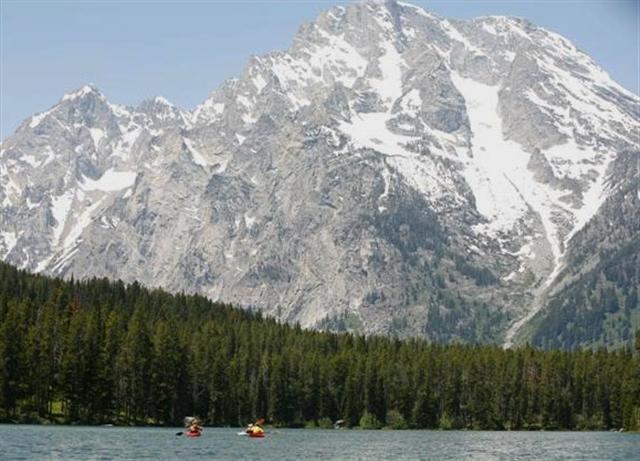 We covered ourselves in a thick layer of bug spay and got ready for lunch on the shaded shore line where the blood sucking vampires live. Our short rest was followed by a hike into the hillside to see the effects of the run off for ourselves. The tons of white water coming down the mountain side was so powerful, I thought it was going to start a rock slide.
We stood and watched the tremendous force for quite some time until we decided to jump back in the boats to head home. Luca has volunteered to cook dinner for us and I was ready to enjoy some home cooked cuisine, other than mine.
Our dinner was fabulous and by the time we had finished and each had a glass of wine, I was pooped. I kept yawning and my eyes were burning like crazy. Every time I looked at Kathy, who I thought was trying to compete with me for who could yawn the most, I would start cracking up.
Luca on the other hand was still filled with a bountiful energy that he could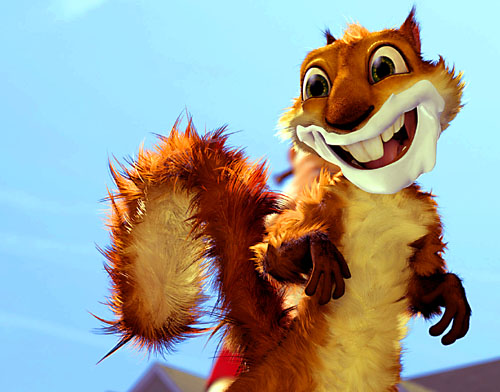 bottle and sell for millions. He reminded me of Hammy, in the movie Over The Fence, if anyone has seen it. We got back to the camper and while I took the dogs for a walk, Pat hooked us up to get ready to move.
We then drove to a spot beside the road leading to Yellowstone where we would wake up to Pat exclaiming that he could see a whole herd of Elk roaming around in front of the camper. This was right beside an Elk preservation so I believed him and said I would get up to see. Pat didn't have his glasses on so, I informed him that this was actually a herd of ground shrubs and they werent moving.
Make sure to visit our Grand Teton National Park Gallery
Wednesday June 25th
I can truly see why they call this Big Sky Country. The vast array of blue stuff overhead is just spellbinding. Leaving the Teton's we both were on the edge of our seats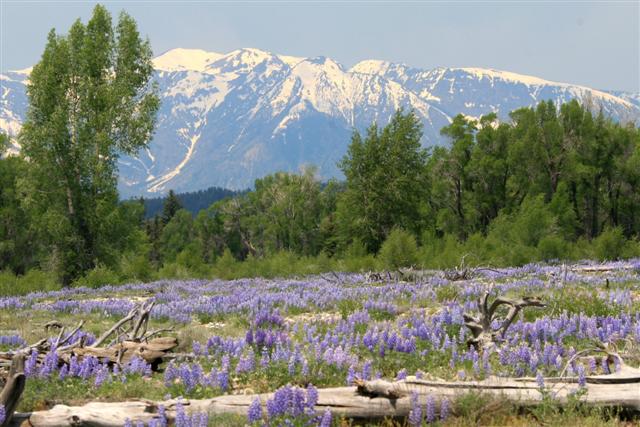 just soaking up the natural wonder of this area.
All around are open fields and meadows of wild flowers blooming with a back drop of jutting, rugged mountain sides. There is so much wild life here that is visible while driving down the road, it almost became a competition to see who could shout out the animal name first.
After we arrived in Yellowstone National Park we no longer had to strain to see the incredible wildlife. The main reason is a conglomeration of vehicles on the side of the road would give away there hiding place immediately. One of our first car jam experiences involved people observing a bull moose in a meadow along the road side.
This was our first moose sighting, so we had to blend in with the other tourists and snap some shots. Everyone tells us that the moose and the buffalo can be very aggressive and never let yourself be cornered by one of the huge awkward looking beasts because they are very unpredictable.
We also like to keep a distance from these animals since we are intruding on their privacy, not the other way around. As we were both taking photos along the wooded part of the meadow an older gentleman came up and told me that it looked like she was not very old.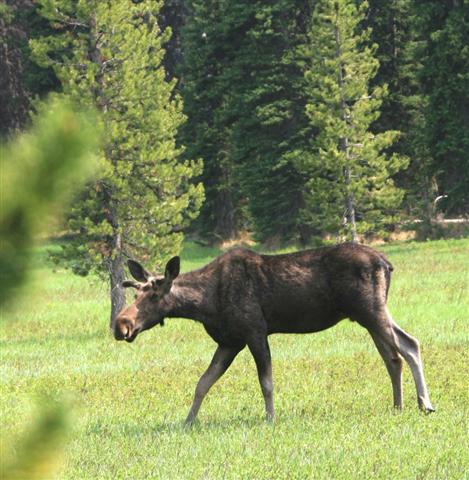 I had taken 30 pictures by now and let him know that it was a male. He then explained to me that both male and female have antlers, so just because it had a small rack, it didn't necessarily mean it was a male.
I then zoomed in on the baseball sized packages that God gave him to carry around between his legs, showing it to the gentleman. I asked him if they both had these also. We both started cracking up and he then agreed that this she was a male.
We had made the decision to spend only one day in Yellowstone and both agreed we would try to see everything in that one day. That was just downright impossible. All we did was walk the board walk around the Old Faithful Geyser Basin and that took us almost 5 hours.
We started out by going through the Old Faithful Inn which is a spectacular architectural accomplishment. The interior was filled with people speaking different languages and I couldn't understand any of them, but since this is a tourist attraction for people from all over the world I knew why they were all here.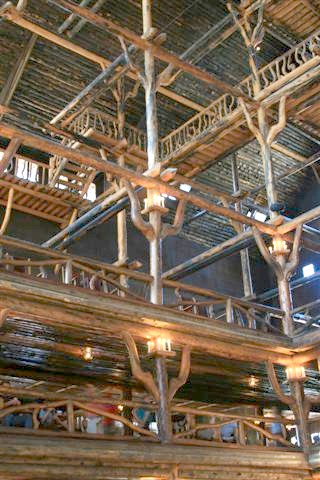 As I looked up into the open five floors above me, I noticed that this is all made from logs which looked very old and hand hewn. From ceiling to floor, everything is a dark wood which looks as though it has been here forever.
The building was completed in 1904 and was the ingenuity of Robert Reamer, an very little known architect who was hired to build something to add to the scenery, not detract from it. All of the materials are local including the Ryolite Lave stone which is the foundation and also what the 85ft tall fireplace is made of.
We stood observing the interior until we heard someone say that the Old Faithful Geyser was going off in 10 minutes. Along the benches which surrounded this steam blowing monster, we readied ourselves with the rest of the crowd. After a few minutes we both decided to find a different aspect and also get out of the direct sun.
From our new view point we also got a glimpse of what lied ahead of us on the boardwalk and couldn't wait for Old Faithful to do its thing so that we could venture out into the unearthly land.
I have never seen or smelled anything like this in my life. I can't really explain the colors and the foul smells that this Earth oozes out through these pools of open caldrons. As we would walk through the park, I would take a ddep breath of warm, thick, pungent air and would very often gag because of the combination.
Around every turn we could see a new and more exciting vision that would keep us staring at the ground to see what it might do next. The contrast between the copper colored spittle that flowed from the open sores in the earth to the white, sulphur lined pools of aqua colored water was just spectacular.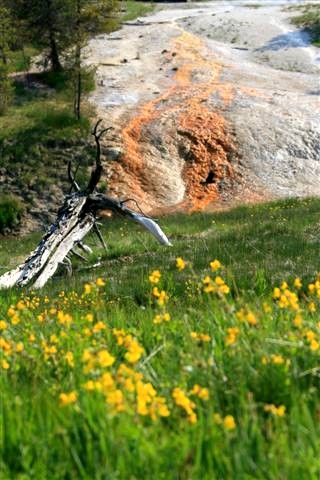 All was good until just before night fall when the continuous swatting of mosquitoes began. By this point we were both incredibly thirsty and hungry not to mention a quart low on plasma. I left Pat behind after the 5 hour walk to venture back to the camper for some food and drink.
He wanted to see if one more Geyser would blow so he could get a few more shots. I'm sure you all know by now that he is much more patient then I am, especially if I'm hungry. When Pat came back an hour or so later, I had dinner ready for him since mine was already gone.
Since we hadn't planned on being here long, we didn't have a camp site yet and by this time it was 10pm. We were both to tired to go looking for one, so Pat said he would get us out of the parking lot of the Inn and move to a less used area by the ranger station and we would just stay here.
When he came back to the camper he was holding a business card which said, "We had dinner with you in Loreto, we both live and work here, call us Chris and Jeanne." Now that is just too funny, Pat and I were just saying the week before that we needed to find their info so we could look them up while we were here.
After a phone call to Chris, we made plans to meet up tomorrow night and get reacquainted at their place since they were planning a bonfire for friends and employees of the park. I kissed Pat goodnight and was out like a light after the long day of driving and walking.
Thursday June 26th
It seems as though every morning I wake up between 6-8am and still can't get my head together until noon. How is it that my priorities for hurrying have gone dormant? In 200 square feet of space I can find oodles of things to do before I can start my day.
With that said, we finally found Chris at the Old Faithful West store that he had given me directions to last night. What a beautiful store this is. I guess this is one of the most historical structures on the property. It was a restaurant, general store and housing for the workers, way back in the the early 1900's.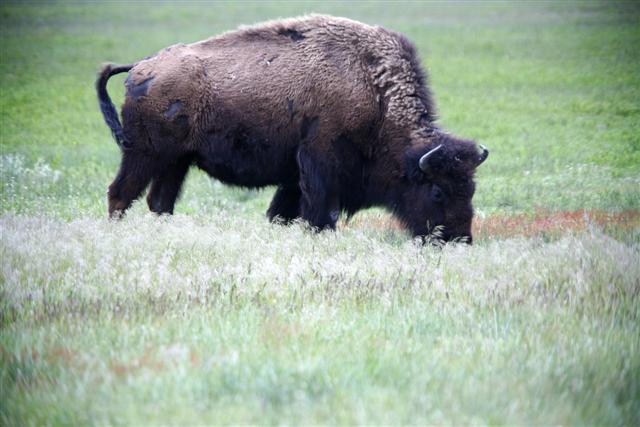 The only thing that gave me any idea that this building was old is the wavy glass that fills the window frames throughout the log cabin.
Chris explained that some of the original owners have come through from time to time, one of them being a spry 92 years young.
Chris gave us directions to his camp site, where the employees stay for the season if they have an RV, and gave us a few choice areas to venture to today. He also found us a spot to park our camper for the night only a few spots away from theirs.
On our way to the employee camp site we saw a huge Bison grazing right next to the fire station. We also saw 5 Elk right at the end of the row we would be camping in, as they grazed quietly for their lunch.
The windows were down and curious Luca just stared at the big beasts which were only 5 feet from his nose. I think he might want to get out and play with them since his tail was going a mile a minute.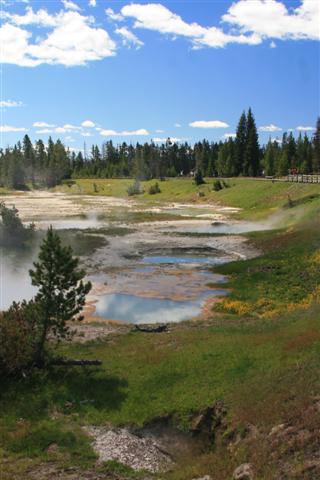 We dropped off the camper and took a ride around the park to get a glimpse of the remaining oddities this park provides. Many other huge pools of sulfuric, bubbling water lined the road sides.
The landscape is always steaming even when the steaming earth is surrounded by trees. It was strange to see this hot earth bubbling up, surrounded by wild flowers and extremely green grasses.
I suppose this is sort of like a greenhouse effect, always keeping the soil a tepid temperature to allow the flowers to flourish.
As we continued around the winding road, we got stopped in a Bison jam. All cars were stopped to watch a herd of buffalo grazing in a meadow and eventually cross the road.
It was humorous to watch the half ton beasts struggle to walk, carrying most of their weight on their fuzzy, burly shoulders. They moved in a snails pace until the entire herd had completed their short journey to the other side of the meadow.
I did however catch a small buffalo jumping over a dip in the meadow to cross the street. This made the hairy fellow look much more agile and fluid then they look when they walk. With all of the excitement, I knew it wouldn't be long until a ranger dispersed the crowd so that traffic could flow freely again.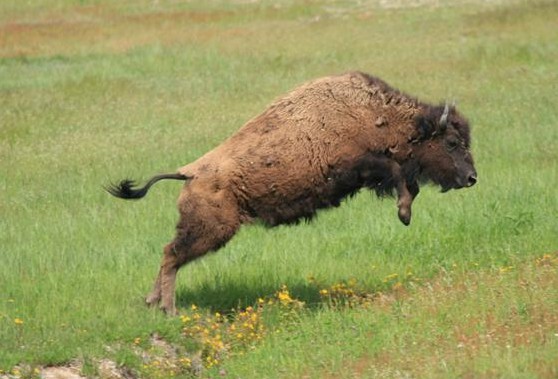 I got a chance to talk to the ranger and asked him about the difference between Buffalo and Bison. I had heard somewhere that Bison are extinct since our forefathers thought it was such a sport to pull up to them on a train car and shoot them dead, leaving them in the field where they grazed without using any of the animal for their needs unlike the Indians who used every thing they could. I'll never understand that type of hunting?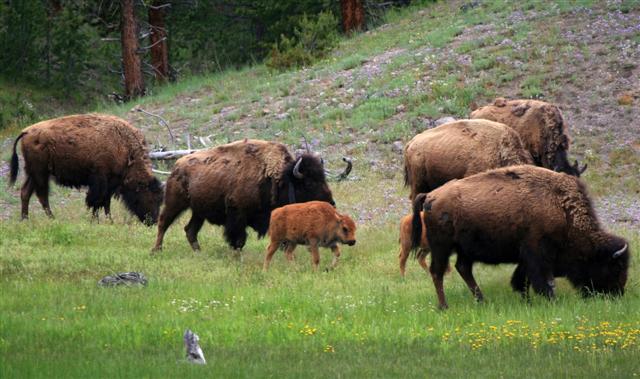 The ranger explained that in Yellowstone all but 12 Bison were killed which gave the rangers the ability to rebuild the Bison population in the National Park.
From these 12 Bison, the population has continued to flourish and are even maintained at around 4000 head through numerous plans to keep the herd from spreading. He also explained that there is no difference between a Bison and a Buffalo. One is just the scientific name and one is the common name.
We continued around the park until it was almost time to join Chris and Jeanne by their camp fire for the evening. On our way home we saw a couple of coyotes which wander around the park looking for their next meal.
Most of the animals here are not very intimidated by humans, which these coyotes were no exception. Both of the wild dogs basically ignored the vehicles that scurried around them trying to get a photo.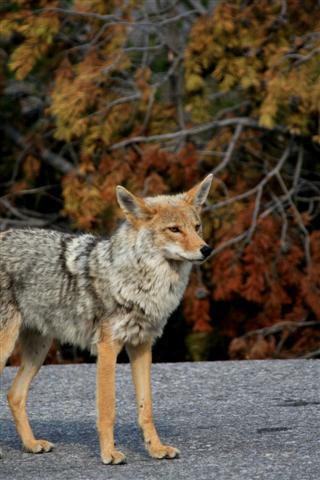 It is really neat to see the shedding of each and every animal that we have seen. All of the animals here are loosing their winter coat and it is very obvious when we got a close look at them. Some of them are worse than others and look extremely mangy while other have barley begun to loose their fur.
After shooting a few photos of these semi tame critters, we arrived in the campground to join the rest of the group by the bonfire at Chris and Jeanne's.
Everyone enjoyed smores, a bit of guitar playing and some campfire songs with some sung in Spanish by the foreign exchange students that work in the park for the summer. Most of the kids are between 19 and 23 and seem to be having a great experience at this incredible summer job.
I wish I would have thought about this for my daughter, because I think she would have really enjoyed the building of friendships and the comradery that these kids seem to have.
We met most of Chris and Jeanne's neighbors which were all very friendly and easy to hang with. Some of them shared our great passion for photography and man-o-man is this the place to be to catch great wildlife photos.
Pat and I have said many times that we would like to spend 4-6 months in this area just so that we could see some change of seasons and watch the wildlife evolve from babies to yearlings, all through a camera lens.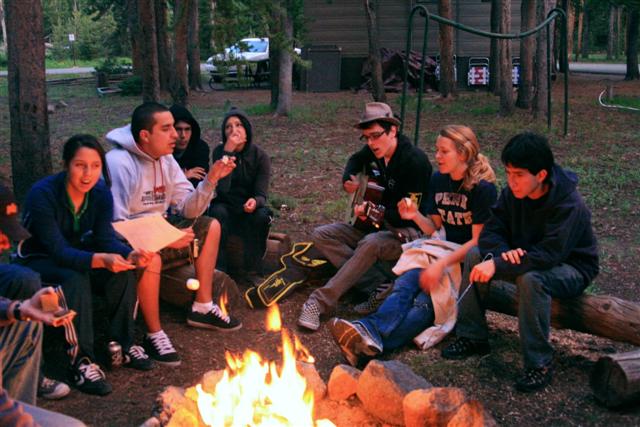 We wrapped up the night about midnight, coming back to the camper to brush our teeth and fall into bed. All this fresh air is doing something to my partying jeans, wait, maybe it's the bug spray.
In any case we both turn in early almost every night now. Our friends back home are going to be really disappointed when we can't hang with the after hours crowd anymore.
Make sure to visit our Yellowstone National Park Gallery
Friday June 27th
When I sleepily walked into the living room this morning (about 5 steps from the bedroom) Pat read me an email that floored me. It was an email from Ben Phelps of NPR. He asked us to call him about an up-coming segment they are doing on the fuel prices and what RV'ers are doing to cope with them.
He said he had stumbled across our website and enjoyed it and thought we might be a good fit for their show, which will air next week. I thought Pat was just kidding because NPR is the only thing we ever listen to.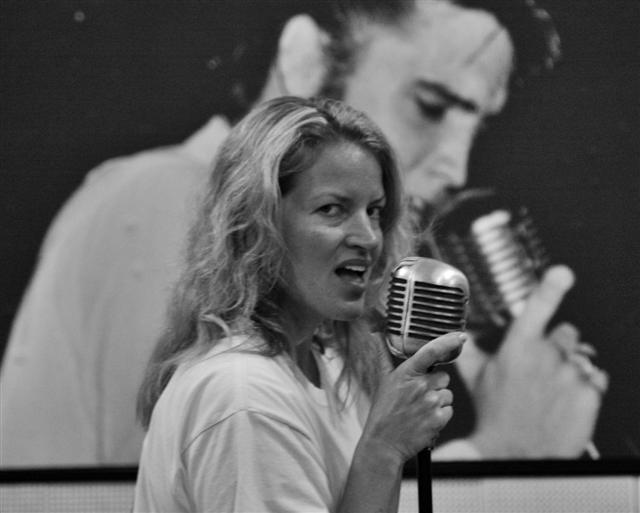 Pat and I often joke with each other about being guests on the show and what we would say, or the accents we would use. Pat of course would drop his voice down a few octave's and sound very manly. I would sound extremely smart and witty so they would like to talk to me for hours.
Like I said this is a little game we play so when Pat actually called Ben, I about crapped my pants. He asked me to call and I told him that I would start crying on the phone if I did. OK, I know what your thinking, yes we are a couple of geeks deep down. Just don't tell anyone.
Derrick and Tish, our friends in Minnesota, make fun of us all the time because we always talk about the shows we hear on this informative station. So they were the first people that I called at 8 in the morning. Derricks first words were "GET THE **** OUT!!"
He put me on speaker phone and we all got a good laugh out of it. I'm sure that if we air at all, it will be only for a few seconds, but I am still very flattered to have even gotten the email.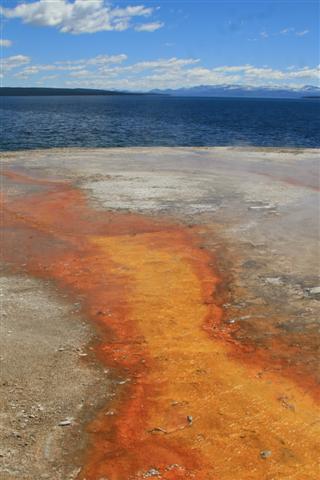 With a spring in my step, I loaded the dogs and our lunch into the truck, ready for our days trek around the park. Our plan is to do the entire figure 8 Loop so that we don't miss anything. I am sure we are missing alot since this park is so big and vehicle travel is only a small portion of it.
Like I said, we would love to spend numerous days here so we could hike and do some back country exploring also, but this loop drive will have to do for this visit. Our first stop was the West Thumb Basin.
We had heard that a grizzly momma and her cubs have been frequently sighted here so I was wearing my bear finding eyes throughout the trip. No bear could be seen, however we did see many more geysers which are absolutely mesmerizing. The photos that we have taken just can't do the intense colors and pungent aroma justice.
I told Pat that I wish we had a Smell-a-photo lens that we could put on the site so you could all experience this with us. The view of these gurgling pools with an incredible backdrop of Lake Yellowstone is just fabulous and something I could stare at for hours.
We continued our trek around the park until we arrived at Artist Point. Wow, the colors of the sandstone which surrounds this gorge of rushing water is surreal. The hues of pink and salmon, blended with an earthy beige, all wrapped in the forest green pine trees would make any photographer drool.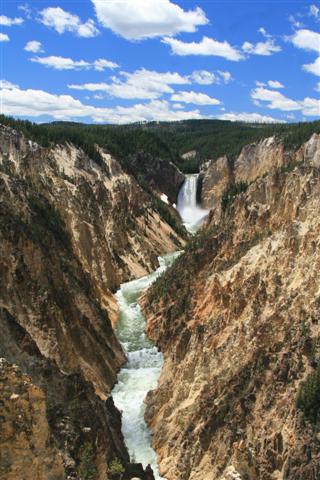 Pat went his way and I went mine, exploring the different aspects of this landmark. Trying to catch the best angle that I'm sure no one else has ever photographed before, yeah right. We stared over the vistas edge until one 6 year old little girl made me want to throw her into the fast flowing water.
I have alot of patients with kids, but this one was just relentless. She continued to scream an Alfred Hitchcock scream for at least 25 minutes straight. The whole time she was on the ground, kicking her feet while the parents talked about the weather and ignored her.
We packed up shop simply to get away from this horrific scene feeling bad for the parents who have to live with this little bundle of joy. We got back to the vehicle where the dogs waited quietly for us so they could continue their tour of the park. Luca loves to look out the window while we drive, and with over 150 miles traveled today, I don't think he ever laid down.
The trip around the park was filled with sights that I have never seen before. Many rock formations and mountain sides that are so different from any landscape I have had the chance to see in my lifetime. This is surprising since we have been to almost every state in the US by this point in our trip.
Wild life is just around the bend of every corner we turned. From Bison, Elk and Antelope to Black Bear, Coyotes and Prong Horns. Yellow bellied Marmots will peek out of there hand dug houses while we stopped at their meadows.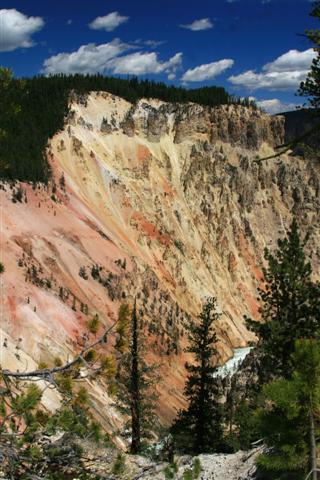 Ducks, white Pelicans and gleaming white Swans dotted the various fresh water ponds that reflected the vibrant blue of the cloud dotted sky. Purple meadows of Lupine shared space with sun yellow wild Daisy's and white Queens Anne's Lace while a fuchsia ground cover wove its way between these vibrant flowers.
My senses were on overdrive all day long. On the higher points of the loop, the stubborn snow drifts were trying to outlast the sunny 70° day which the puddles of water around them were proof that they are fighting a loosing battle.
When we looked deep into the thick pines we could see fawns from the Elk and Mule Deer gathering together to forage for food in the almost darkness of the forest, even though it was mid-day.
Never have I been so surrounded by such beauty within a park. I held a constant smile and almost rode in a euphoria as my mind had no thought but the fortune of being in this glorious place.
We wrapped up our tour close to 6pm and arrived back at the campsite where we shared dinner with Jeanne and Chris. This couple is so easy going and laid back. We have been around some real nice people who when you get them in the same room together, they just can't seem to share the space; this is not the case with these two.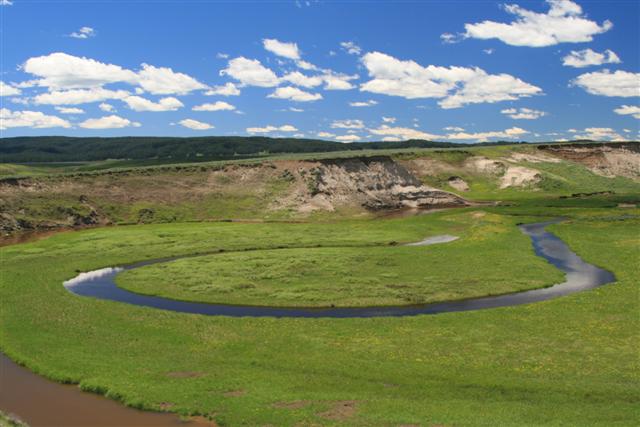 After dinner we watched a DVD that was put together by a friend of theirs which was incredible and had some once in a life time shots of wildlife taken here in Yellowstone. Pat and I were drooling and would love to have the chance to capture some photos like these.
When we were all yawning, we said our good byes and thanked them for the great hospitality they showed us while we were here. We have alot in common with these two and will definitely see them again either in the summer time in Yellowstone or the winter time in Baja.
Make sure to visit our Yellowstone National Park Gallery
Saturday -Sunday June 28th-29th
On the road again and actually looking forward to the driving today. This is such an incredible area to drive trough and the whole trip I wear my critter eyes so that I might catch a glimpse of something.
As we crossed the spanning mountain range through Big Horn State Park, we came across a momma and a baby Moose grazing on the side of the road, dozens of Mule Deer, herds of Elk and at least 100 Antelope. This makes me a bit nervous about driving since at any time one of the friendly fellows could take a wrong turn right into the truck.
As we were winding up our afternoon we received a phone call from a childhood friend of Pats who had been living in the Upper Peninsula of Michigan. He is moving to Redding California and they are making the same trek west as we are east.
We agreed to stop to at least say hello at a truck stop in Buffalo, Wyoming. Dave and his wife Angie, their three children and her mother are making the trip across in two separate vehicles which I am sure will be the trip of a lifetime.
I have never met any of their 3 children before and the last time I saw Dave and Angie was at their wedding 10 years ago, so needless to say they have been busy. Although Pat has seen them since then, I was shocked to see that they both still look exactly the same.
We ended up sleeping at the truck stop while they continued on their journey to a hotel 50 miles from us that they had already made reservations at. Truck stops don't even bother me anymore, as a matter of fact, I have grown to love the sound of the purring diesels to lull me to sleep.
A semi-early start on Sunday brought us to the Crazy Horse Memorial by around 2:00. We figured we would pass through and have plenty of time to enjoy Mt. Rushmore before entering the Badlands.
We missed that judgment by a mile since we didn't leave Crazy Horse until almost 7:30pm. If you have never heard of Crazy Horse or are not sure what it is, I will give you a few highlights of the Park.
In 1948, Lakota Chief Henry Standing Bear contacted Korczak Ziolkowski, a Polish American sculptor, to carve a gigantic sculpture of Crazy Horse in to the side of a granite cliff which is in the Black Hills of South Dakota.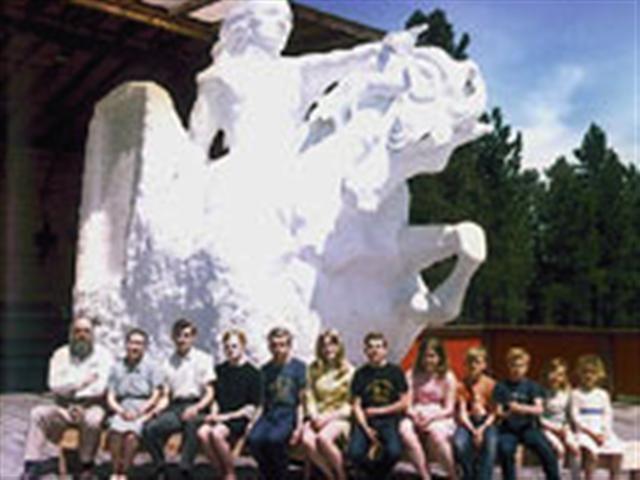 It took 50 years for the face of Crazy Horse to be revealed to the public, after many years of hard work from the entire Ziolkowski family. When this sculpture is finished it will be the tallest Monument in the world! Korczak and his wife Ruth had ten children, five boys and five girls, seven of which still work at the Monument even after Korczak's passing.
The uniqueness in this project is that it is all funded through the publics interest in the site. No Government money has been accepted so naturally this will take a bit longer since they carve as the money allows. Many donations of cash, family air looms and collections of anything from arrowheads to Indian children's clothing have been donated for the displays of Native American culture.
The displays of Indian heritage were great as well as the history they provided to visitors about the Ziolkowski family. My favorite part of the Memorials Park was the huge display of photos from the early 1900's which have been donated to them by Steve and Molly Dancey.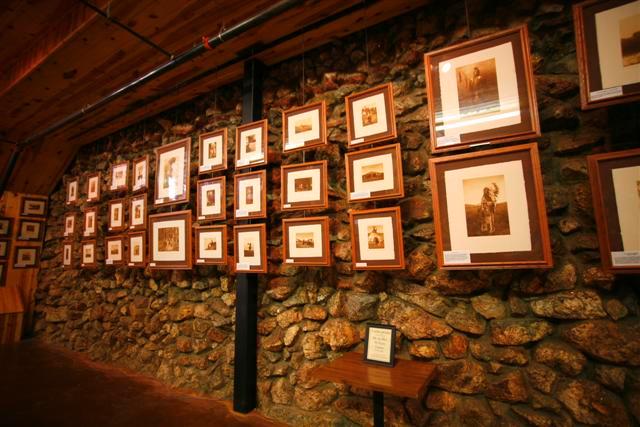 Most of the photos were taken by J.H. Grabill and are hung in the basement upon granite rock walls. Most of these photos have a bit of history attached to them which makes them even more interesting.
I couldn't tell you how many photos there are, but I would say over 100. By the time we walked around for the afternoon we were both pretty tired and hungry. We had wanted to go to Mount Rushmore but only got a glimpse of it from the front gate instead.
The Monument was pretty much covered in the twilight that had begun to take over the sky so we waved at it in the darkness instead. That will be on our next trip.
We continued on toward the Badlands until we reached a Flying J to refuel which ended being our hotel for the night. After dinner and completing our laundry, just after midnight we both fell asleep like bears in hibernation.
Pat did post a few new galleries being one Gallery for Sequoia National Park and one Gallery for Jackson Hole & Grand Teton National Park if you want to see those images from our visit. You can also visit the Yellowstone National Park Gallery if you have hours of time to kill