Never before did I get so close to Nature; never before did she come so close to me…– Walt Whitman

Campground Reviews West
EVERY MILES A MEMORY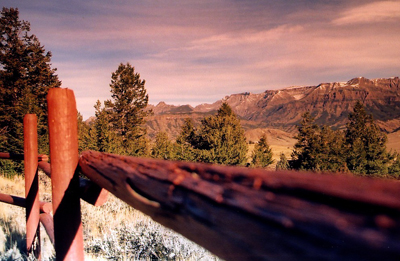 __________________________________________________________________________

On a side note, Cindy and I try and never stay at a campground that costs more then $25. There are times where a campground might be needed and if the rates are higher then that and on those occasions, we just have to suffer, but the magical number of $25 is our limit for just a normal nights stay.
With that in mind, we didn't put down the prices as to what we paid for the campgrounds we stayed in all the time. Most of the prices fluctuate due to tourist seasons and holidays, so if we do list the price, don't quote us on it.
If the campground has a website, we tried to provide you with a link. If it's available, then you should just be able to click on the campground name and their site will pop up.
__________________________________________________________________________
Arizona
Queen Mine RV Park, Bisbee, Arizona
Time Visited: December, 2007 Overall Rating: 5 Friendliness: 5 Cleanliness: 5
Facilities Available: Full Hook-Ups, 30/50 amp, cable, water, and a dump station. 25 total RV sites, can accommodate any size RV, picnic tables, modem friendly, laundry facilities, pay phone, handicap facilities, and mail accepted. Local Attractions: Mine Tours, Museums, short walk to shopping and restaurants.
Comments: This is the closest you can get to the historic district of downtown. It is literally walking distance and the park overlooks the downtown area. The lot is gravel, but very level and has everything you would need for an enjoyable stay.
Would We Return?: Yes, if ever in this area again, which we will for sure return to, this is the spot to stay.
__________________________________________________________________________
Pebble Beach State Park, Mesa, Arizona
Time Visited: December/January 2007-8 Overall Rating: 5 Friendliness: 5 Cleanliness: 5
Facilities Available: Paved, level parking, pit toilets, boat launch, Covered Pavilions for each site with a BBQ Grill and a few Concrete Picnic Tables
Comments: It's hard to call this a campground, even though we stayed here for almost a month. It's basically just a parking lot with no hook-ups available.
The cost is only $6 per night and you have to drive 12 miles to the nearest gas station in order to use a dump station and refill your fresh water. But the beauty of the surrounding Superstition Mountains with the Salt River flowing by is something that kept us here for the longest amount of time yet.
That and the Campground hosts who went out of their way to make sure we were taken care of. This is also where we met Darrel and Gene, two fellow campers who touched our hearts and left lasting memories that we'll always remember.
This camp ground is only open for camping from October thru April, and then the Salt River starts running its summer rafting trips.
Would We Return?: Is the Pope Catholic? Yes we would in a heart beat.
__________________________________________________________________________
Glen Canyon Campground, Page, Arizona
Time Visited: May 2008 Overall Rating: 5 Friendliness: 5 Cleanliness: 5
Facilities Available: Paved Level Parking slots, with both pull thru's and back-ins, 30amp electric, water and sewer, BBQ Grills and fire rings, flush toilets, pay showers, laundry facilities and campground store with full supplies. This National Park also has a Marina, a boat launch for Lake Powell, a fish cleaning station, full resort available with restaurants, dining and a gas station.
Comments: Glen Canyon Campground, called Waheep Campground on park brochures because of it's location on the Navajo land, is a top notch resort destination.
This is a place where you could spend a month at and still not tackle all the available activities. With endless boating, hiking, slot canyon exploring and scenic drives all only a short drive away, this is a destination campground and not just one you stop at along the way.
WARNING: If you travel with a dog, the surrounding area around the camp ground is loaded with the stickers that render the dogs immobile once they leave the paved surface.
Would We Return?: Absolutely! The views from the campground are beautiful and the surrounding area is just loaded with things to keep us busy.
__________________________________________________________________________
California
Santa Fe RV Park, San Diego, California
Time Visited: February 2007 Overall Rating: 4 Friendliness: 4 Cleanliness: 5
Facilities Available: Full Hook-ups, 30/20 amp electrical, Level Concrete Pads, Cable w/HBO, dump station, heated pool, game room, meeting room, laundry, fitness center, nice bathrooms and showers with dressing area, picnic tables and BBQ Grills, dog walk area and nice full shade trees
Comments: Very nice campground that is only minuets from the San Diego airport and the beaches. It is very well kept with a beautiful pool, laundry facilities and rec. room.
All the spots are shaded with nice big trees and there was a fenced in dog walk area. Being as everyone told us there would be next to nothing available in San Diego to camp at, I was surprised to find this place. They did only have one or two empty slots. They even took Passport America, so for $28, you cant beat it.
The campground is right beside the expressway and some train tracks, so it can be a bit noisy at times, but in a city this large, it's hard to think you're going to find anything quiet. I was just glad to find one that had a vacancy.
Would We Return?: Yes, it's was a very nice park!
__________________________________________________________________________
Kansas

Prairie RV Park, Elkhart Kansas
Time Visited: October, 2007 Overall Rating: 4 Friendliness: 0 Cleanliness: 5
Facilities Available: Full Hook-Ups, 30/50 amp, cable, telephone, water, and a dump station. There is also a RV Wash in front of the campground. All sites were gravel and real level.
Comments: What can you say about anything in Kansas? It's not like they can help it, but it's next to impossible to give anything character when you can see a hundred miles in any direction. There is the town of Elkhart which consisted of a tractor sales yard and a few other buildings and a RV Wash located right beside the campground, but that's about all I can say. When you've been driving for 9 hours straight, it's sort of like an Oasis in the horizon.
Would We Return?: Hopefully we'll never have to drive through Kansas again, but if we do, sure, we'd stay here.
__________________________________________________________________________

Cambridge City Park Campground, Cambridge Nebraska
Time Visited: October, 2007 Overall Rating: 4 Friendliness: 0 Cleanliness: 5
Facilities Available: Dump Station, 30/50amp hook-ups, Potable Water, Level Sites, Shade and full sun depending on what time of the day your at. We gave them a Friendliness of '0' because there is no campground host. You simple put a donation in the box at the entrance of the campground!
Comments: One of the campgrounds provided for travelers by a town that doesn't mind people passing through. It's not just for spending the night either, there are Tennis Courts, a Golf Course, Basketball Courts and a beautiful park that all surround the campground.
Would We Return?: Most definitely
__________________________________________________________________________
New Mexico
Santa Rosa Campground, Santa Rosa, New Mexico
Time Visited: October, 2007 Overall Rating: 4 Friendliness: 3 Cleanliness: 3.5
Facilities Available: Full hook-ups, 30/50amp, cable, water, sewer, Dump Station, Pool, Restaurant, Laundromat, game room, gift shop, grocery store, Wi-Fi, Picnic tables, fire rings. They will even deliver food from the restaurant to your campsite. Tent camping
Comments: Right off of I-40 on Historic Route 66. This campground offered everything you would need in a full service campground. Sites were level, gravel, and all pull-thru's. Most were full sun but they have planted plenty of trees, they're just small right now. Only thing I didn't like was Cindy asked where we could find a drink, and the woman told us this area was dry. The next morning we left, and a mile down the road was another campground that was $10 cheaper and had a full service restaurant right in front of it with Beer and Liquor?
They also have a dog walk area that was lined with cactus, and had tons of broken glass on the trail? Not what you really want to walk your dog in.
Would We Return?: Probably not, we'd stay down the street at the cheaper campground and have accessibility of the full service restaurant with a bar.
__________________________________________________________________________
Hidden Valley RV Park & Campground, Albuquerque, New Mexico
Time Visited: October, 2007 Overall Rating: 3 Friendliness: 4 Cleanliness: 3.5
Facilities Available: Full hook-ups, 30/50amp, water, sewer, Heated Pool, Laundromat, gift shop, Wi-Fi available at the office, hiking trail, hot tub, dump station. Sites are level, but very tight. I'd ask for a double site to give you some room to move around. RV Storage on site available. Recreation Room, Grass area for tents, and clean restrooms.
Comments: Minutes from downtown Albuquerque and much nicer then anything offered in the downtown area. The KOA in downtown Albuquerque was $53 for one night, and was walled in with a 10' fence. This was within 10 minutes and was only $22!!
I will say that the sites are pretty tight, I'd have asked to be moved to a larger site if we were going to be staying longer than one night. If in the Albuquerque area, this is the place to stay.
Would We Return?: Most definitely
__________________________________________________________________________
Hyde Memorial State Park, Santa Fe, New Mexico
Time Visited: October, 2007 Overall Rating: 4 Friendliness: 0 Cleanliness: 5
Facilities Available: 30amp electric hook-up and a dump station. Fire ring, picnic table, primitive toilets (Porta-John). Level concrete pads and close accessibility to local hiking and biking trails. Public water spigot available, but not for individual sites.
Comments: Above Santa Fe, with only a few sites along the main road. This campground is very quiet even though it is on the main road. It's high up in elevation, 8800' and gets cool at night. Rangers have bear warning signs everywhere and at dusk, we saw many mule deer along the road sides. Beautiful scenery and awesome canyon roads great for motorcycle rides, or one hell of a burn on a bicycle.
One thing you might want to remember is the temperatures are much different up here then they are down in Santa Fe. Cindy and I spent the day in Santa Fe with comfortable temperatures in the high 60's. When we drove back up to our camp, those temperatures dropped 20°!
Would We Return?: Most definitely
__________________________________________________________________________
Bandelier National Monument Campground, Los Alamos, New Mexico
Time Visited: October, 2007 Overall Rating: 2 Friendliness: 0 Cleanliness: 2
Facilities Available: Dump station, Fresh Water at the dump station and a few water spigots scattered around the campsite, but those water spigots have very little pressure. Heated bathrooms with flush toilets. Fire rings/BBQ Grill and picnic tables on each site
Comments: We stayed in this campground for almost a week. At only $12 a night and the fact that we were one of the only campers in the campground, you couldn't beat it. Although the roads in the campground are paved, they are very narrow and the sites were somewhat unlevel.
While exploring the Bandelier National Monument, the Frey Trail leaves right from this campground. It's not bad at all as long as you're set up for Boondocking. Being as the campground is right across the street from Los Alamos National Laboratory, we were able to get a strong signal on our cell phones and broadband card for the computer.
Would We Return?: Yes is were to visit the Los Alamos area again, this is really the only campground unless you drive quite a distance out of town.
__________________________________________________________________________
Fenton Lake State Park, Jemez, New Mexico
Time Visited: October, 2007 Overall Rating: 5 Friendliness: 5 Cleanliness: 5
Facilities Available: Water and 30/50amp electric available. Picnic tables, fire rings/BBQ Grills, boat launch, pit toilets, and a picnic pavilion. There are only 5 RV Sites with water and electric, but plenty of rustic campsites situated in a separate camp area.
Comments: Fenton Lake is a small lake that looks like it must be great for fishing because the banks were lined with locals and their fishing poles. Situated off of Route 4 in the Jemez Mountains, the scenery is beautiful and there is plenty of attractions (Hikes, waterfalls, hot springs) in the vicinity to keep you busy.
The campground was only $14 a night with 30 amp hook-ups, so we weren't complaining. With only 5 RV sites that offer utilities, you might want to call or check to see what the availability is. We got here on a Saturday, and all the slots were filled, but by Sunday afternoon, we were the only campers in the park.
We could not get a signal with either our cell phones or our Broadband card. This campsite is pretty far out in the middle of nowhere.
Would We Return?: Yes the park is beautiful and very quiet.
__________________________________________________________________________
Nevada
Oasis RV Resort, Las Vegas Nevada
Time Visited: February, 2008 Overall Rating: 5 Friendliness: 4 Cleanliness: 5
Facilities Available: It would probably be easier to list what they don't offer! Water, Sewer, 30/50amp, Cable, Phone & Wi-Fi. Paved, Level Parking Pads, both pull-thru's and back-ins. Numerous Gated Dog Runs, Long Term Storage for RV's and Boats in a secured Gate
Gated Campground with Security at the entrance 24/7. There are numerous heated showers and laundry facilities. Heated pool, 18 hole putt-putt course, horseshoe pits, full service restaurant, banquet halls and a store with groceries and RV Supplies. There is even a few slot machines for those who like to gamble.
Comments: Oasis RV Resort is just that, a Resort for anyone traveling in their RV. This Resort is very well maintained with paved roads, paved, level parking pads, beautiful landscaping and a security guard at the front entrance 24/7.
It was a bit pricey at $45 per night, but for the week we stayed here in Las Vegas, our total cost was still under one nights cost to stay at any of the hotels on the strip. The sound was a bit loud because of how close it is to the airport, but when you're right on the edge of such a large city, it's to be expected.
There is a shuttle that will pick you up right at the clubhouse for only $2.50 per person, but be warned it only runs every 45 minutes and only brings you as far as Mandalay Bay. We chose to take a Cab a few times when we needed to be somewhere on time, and the cab ride cost $20 :(
We had a strong signal with both our cell phones and Broadband card being as we were so close to downtown Las Vegas.
Would We Return?: If we were to come back to Las Vegas, this is a great spot to stay and still be close to town.
__________________________________________________________________________
Red Rock Canyon National Conservation Area
Red Rock, Nevada
Time Visited: February, 2008 Overall Rating: 5 Friendliness: 3 Cleanliness: 5
Facilities Available: Water Spigots for the campground to share, but not for each site. Pit Toilets. Level, Gravel Pads for parking, Concrete picnic areas for each site with an aluminum picnic table. Fire Rings with adjustable BBQ Grill
Comments: This is a really beautiful campground surrounded by the red rock mountains. The road into the campground is paved and has a gate at the campground hosts site. Once you enter the camp ground, the road becomes gravel, but it is nice and level as are most of the sites.
Each site has it's own concrete pad with a picnic table and fire ring. There are no trees for shade, so I'm sure in the summer it would be brutally hot. We camped in February and there was an unseasonably nasty cold front blowing through. The winds howled and shook the camper all night with nothing around to break up the currents coming off the mountains.
But the scenery is worth it! Breathtaking views in every direction and the closest you can get to camping in the National Conservation Area. There are no hook-ups, but for only $10 a night, it's way worth it.
With the campground being in the bottom of a valley surrounded by tall peaks, we had a spotty signal with our Broadband Card. The phones worked fine with the Wilson Amplifier on, but when we would shut the Amp off, we would lose all signal strength.
Would We Return?: If visiting the Red Rock Area, it's the only place we'd stay!