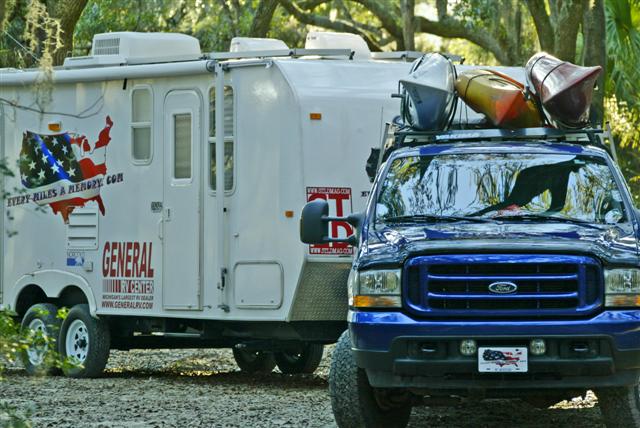 Every Miles A Memory
These companies have helped in making our journey possible. If you need any of these products, feel free to click on any of these links and see if they fit your needs. We stand behind them and have used them religiously during out adventure.
If you think you have a product that might be of use while we're traveling around North America, feel free to Contact Us - We tend to put things through their paces and if you want it tested in the real world, we're here for you.
We're always looking for new products that are geared towards Travel, Photography, Paddling, The Fulltime RV Lifestyle and the Outdoors in General.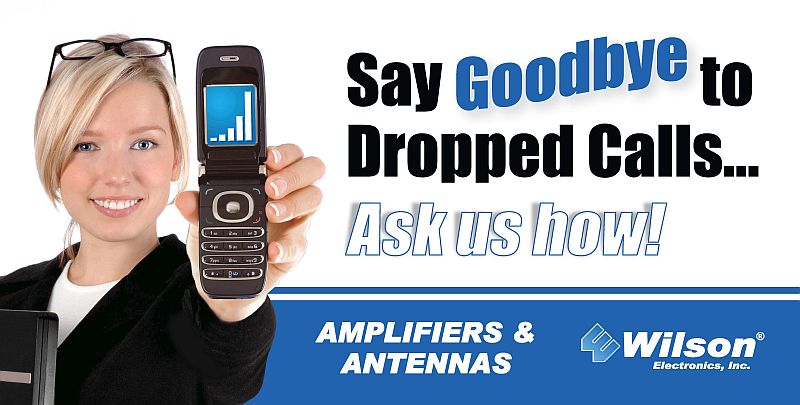 Links that will Help you Get Outdoors
The following is a sampling of groups, organizations and companies that are helping to keep America's Public Lands beautiful. Please try and help support them so we can all enjoy this wonderful country of ours.
National Park Service - Protects the Nation's natural, historical and cultural resources, while providing opportunities for recreation and endless adventures.
U.S. Forest Service - Offers a variety of outdoor recreational opportunities on 193 million acres of national forests and grasslands.
Bureau of Land Management (BLM) - Oversees the Nation's largest Federal land mass - more than 262 million unbounded acres - with abundant outdoor recreational activities.
U.S. Fish and Wildlife Service - Manages 100 million acres of land and water consisting of more than 546 national wildlife refuges.
Army Corp of Engineers - The Army Corps of Engineers are familiar to most of us from their involvement in dam construction to control river flows, build lake reservoirs, and produce hydroelectric power. Part of their charter is to also open up these river and lakeside areas to the public and provide recreation opportunities for fishing, boating, and camping. Most of these campgrounds are very well maintained and surprisingly inexpensive!
Bureau of Reclamation - Manages and develops water and related resources. There are more than 300 recreation areas on these water projects
National Fish & Wildlife Foundation - A nonprofit established by Congress in 1984, the National Fish and Wildlife Foundation sustains, restores and enhances the Nation's fish, wildlife, plants, and habitats for us all to be able to enjoy more of them.
National Forest Foundation - The NFF and its grassroots partners address key challenges to the health of our National Forests and Grasslands. Together, they work on solutions in community-based forestry, recreation, watershed restoration, and wildlife habitat.
National Park Foundation - For more than 100 years, private philanthropy has been helping to improve, preserve, and protect Americaís National Parks for us all to enjoy.
The Nature Conservancy - The leading conservation organization working around the world to protect ecologically important lands and waters for nature and people. They've protected more than 117 million acres of land and 5,000 miles of rivers worldwide!
American Canoe Association - Dedicated to helping people enjoy the outdoors using Kayaks, Canoes and Rafts since 1880.

Tread Lightly - A Non-For-Profit organization offering a variety of tools to help arm recreationists and the industries that serve them with essential outdoor ethics.
National Parks Conservation Association - Non-For Profit organization with one Mission: To protect and enhance America's National Parks for present and future generations.
American Forestry Association - The nationís oldest nonprofit citizensí conservation organization and the world leader in planting trees for environmental restoration, a pioneer in the science and practice of urban forestry, and a primary communicator of the benefits of trees and forests.
Leave No Trace - An educational, nonprofit organization dedicated to the responsible enjoyment and active stewardship of the outdoors by all people, worldwide

RV Clubs or Forums that help Answer Questions and Provide Valuable Information

Sunline Owner's Club - Valuable info for anyone thinking of purchasing a Sunline Coach and a Great bunch of people to learn RV ideas - Especially if you own a Sunline or are thinking of buying one of these Collector Items
Expedition Portal - Probably one of the best forums on the internet pertaining to Overland Travel. Not necessarily RV based, but has a wealth of information on destinations and amazing vehicles that get fellow travelers to these far away places. I'll admit I spend way too much time on this forum drooling over the vehicles and the travels of fellow adventurers

iRV2 - Great RV Site for info and General Questions pertaining to the RV World
RV Itch - Another RV Forum that is fun to browse and learn from
RV Net - Huge RV Forum that will keep you occupied for hours on end
General RV - Michigan's Largest RV dealership. Best service we've ever seen!!
Other Websites that have to do with RV Travel or just Travel in General

Just For Horsin-Round - A.K.A. The Tights Lady - Evelyn and Patrick Allen travel around following Endurance Rides where Evelyn makes custom riding tights for the contestants. Great people who have found a way to live and work out of their RV while traveling to these horse events in their spare time
RV Dreams - Another Couple that's living the dream. This site is loaded with valuable info from a couple that's been Full-Timing for over many years. Great Specifics on financial costs of Full-Time RVing. Cindy and I studied this site extensively before we left and have personally met Howard and Linda who are amazing people.
Notes of the Road - This site is phenomenal when it comes to writing style and photography. Erik Gauger has some of the best writings of our times and I only dream of being able to copy his photographic eye one day
Overland Journal - A high quality vehicle-dependant expedition magazine for those who dream of crossing those wide open expanses. This magazine is as close to a coffee table book as I've seen and is packed with useful info. Their motto is "The publication for environmentally responsible, worldwide vehicle-dependent expedition and adventure travel."
The Turtle Expedition - This couple are the ones that planted the bug in my mind while I was in Junior High School. I remember reading a magazine article of them traveling around the country and thought, that's what I'm going to do someday.
Our Adventure Chronicles - Ken and Nanette are a great couple just getting started on their adventure - Check out their site to see where they are and how they're doing
Roadtrip '09 - Another fellow traveler who wanders the backroads in his truck camper with his trusty cat as the co-pilot.
BEV Travel - The ultimate custom built camper. This is my dream to build a camper from scratch like this and go from North America to circumnavigate the world
RUF Inc. - Another custom built camper that is one of those dream machines. Darrin builds these one at a time and from the waiting list, they must be worth it
Casino Camper - Great tips and information on camping in casino's around the Country. Put together by a fulltime traveling couple who has no affiliation with any of the Casinos
Mac & Chris - Another couple living the dream of fulltiming and traveling around America. Mac has detailed info on his site with a host of Mod's done to their camper
JV's Travel & RV Page - Another fellow Traveler and great Photographer with tons of links to other great sites like ours.
Norcold - Makers of high quality Marine/RV appliances that make life in an RV easier
Thetford - The Leader in RV accessories and useful items you couldn't live without
AM Solar - Where We Got Our Solar Panels from. Loads of useful info on Solar Equipment
Go RVing - A site with some useful information to get you started
EarthRoamer - Probably one of the coolest vehicles around. The site is loaded with great ideas but the vehicle is not practical for Full-Time living. I'd love to have one in my portfolio
Gypsy Journal - Magazine dedicated to RV travel and has a wealth of knowledge for anyone looking to start RVing on their own.
Hitch Up And Go - A RV specific travel page that can keep you busy for days

Websites that we think will come in handy or we recommend to others

Smalltown Lowdown - Entertainment Magazine Loaded with Great Articles and Fun Pictures
Dirt Bag Designs - Makers of off-road motorcycle covers like the one we use

Dual Sport Utah - Motorcycle rental and guide service for the Moab area
Save The Manatee - A great Site that helps the struggling population of Manatee's
Check out this RV Specific Book that traces the History of the RV in America
Return to Top of Page

Every Miles A Memory
Need Unlimited photo storage- FREE Trial of Smugmug