When we realize our insignificance in this world,
it some how relieves the pressures from society to succeed - Cindy Bonish 04/07
Our Gallery Page for Every Miles A Memory
Click Here to Go To Our Gallery
The Every Miles A Memory website and our Galleries highlight the Journey of a lifetime. A young Couple hits the back roads of North America traveling with their two dogs and enough Camera gear to photograph their daily adventures.

Some of these photos have graced the pages of various magazines, newspapers and countless Forums around the world, so you might recognize a few of them.

Along our adventure, we've had images printed in Backpacker Magazine, Canoe & Kayak Magazine, Overland Journal, the Cover of Horseman's Round-up, American Motorcyclist Magazine, The Milford Times, Sport Fishing Magazine, The Gringo Gazette in Baja Mexico, My Ford magazine, multiple issues of Mother Earth News magazine, the Cedar Key News and the Cedar Key Beacon and we've had images of ours selected for a Baja Calendar along with numerous travel websites.

We do our best to try and show you what we saw along our adventure, and hope you enjoy viewing them as much as we enjoyed taking them. Feel free to use them as a reference for your own travel journeys, get ideas on what to expect when you do some traveling of your own, or just enjoy an area you might not have yet visited yourself.
The Every Miles A Memory gallery also shares images with a side business we have, called Bonish Photo. There are Modeling shots and a few paid shoots that we've done on there also. If you're not into that type of photography, just don't click on the Modeling Gallery.

If you'd like to purchase any of these images, they can be had in many different sizes and mounting options and delivered right to your door. This is one of the only ways we make money to keep our adventure going.

Thank you for viewing and come back soon, as they are always updated with new images and galleries
Need Unlimited photo storage- FREE Trial of Smugmug
Take Nothing But Pictures Leave Nothing But Footprints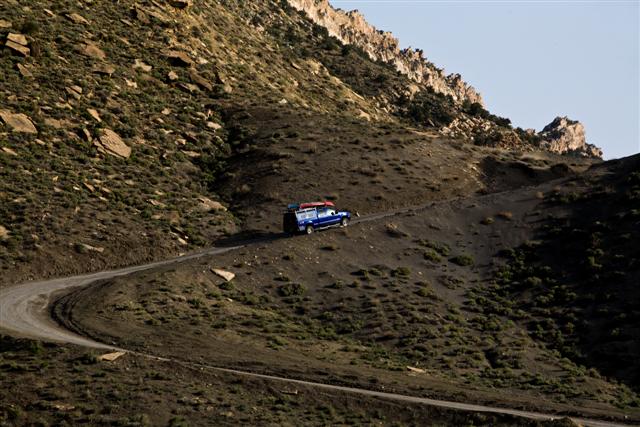 A Birth Certificate shows that we were born
A Death Certificate shows that we died
Pictures show that we lived!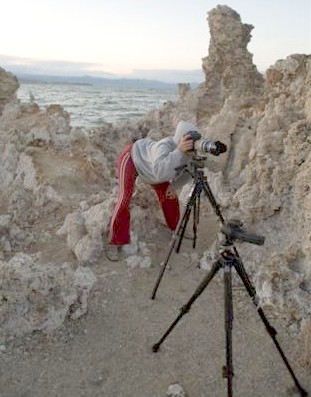 Cindy Demonstrating how to use a Tripod!
Thanks again for stopping by, and remember, Every Miles A Memory!
Make Sure to Check out the 2007 Year in Review,
the 2008 Year in Review, 2009 Year in Review
and newly updated 2010 Year in Review
If you would like to read the beginning of our Journey, please proceed to a short Introduction about the two of us.
Return to Top of Page
Need Unlimited photo storage- FREE Trial of Smugmug