When we realize our insignificance in this world,
it some how relieves the pressures from society to succeed -
Cindy Bonish 04/07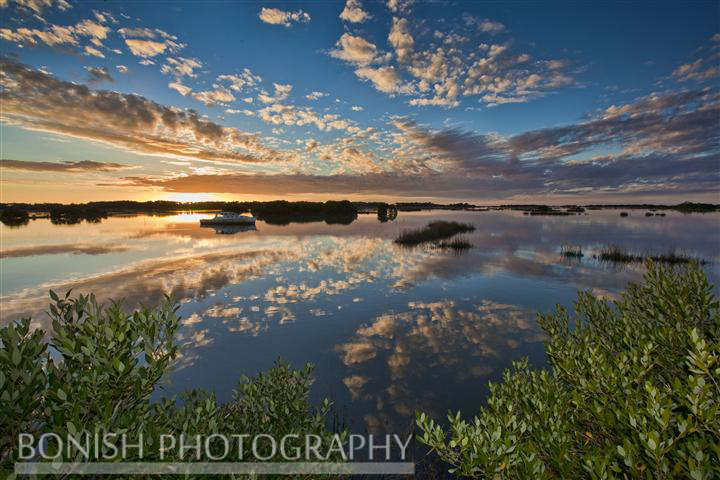 If this is your first time here, you might want to start from the beginning of our fulltime Journey with our Past Blogs
If You Don't Know Me Yet, Click Here to Read My Bio
****
December 26th - Surviving the Christmas Hangover
We've made it through Christmas, we've survived the End of the World according to the Mayans and we're now on the cusp of the New Year! What fun these past few days have been.
December 22 2012 - The World Did NOT End
Cindy and I have joked about December 21 2012 for years. When people would ask us about our adventure and ask if we were worried about spending a life's savings before retirement age, our usual response was "Why worry, the world is going to end on 12-21-12 anyways."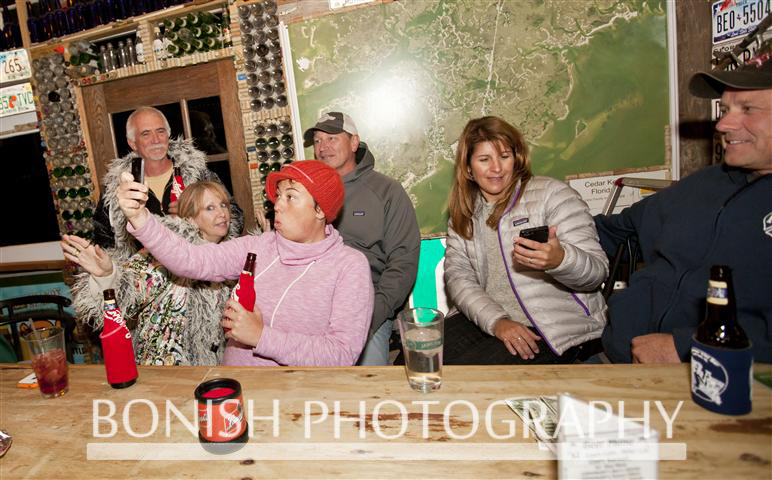 The Fulltime RVer's gettin' wild in the Tiki Bar
So last night at the tiki bar we had a big party planned. You could look at it one of two ways. Either we were going to go out all happy and drunk, or we were going to be celebrating that it was all a hoax. Either way, do you really need a reason to be celebrating the Winter Solstice?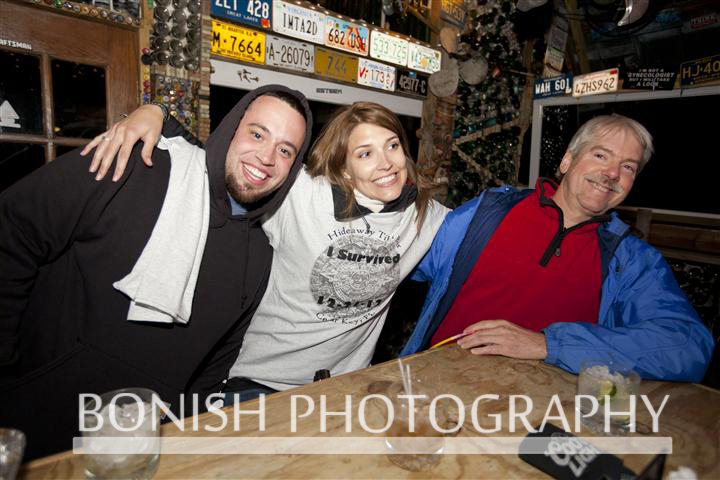 James, Jennifer and Uncle Tim from Ohio were even in the house
Notice Jen sporting the "I Survived 12-21-12 @ The Tiki Bar" shirt
Russ from Kruisn Krepes catering service who is camping next store at Sunset Isle Campground brought over smoked ribs, pulled pork, cole slaw and baked beans. Enough to feed a small army! Numerous people brought dishes to pass and at least if the world was going to end, we were all going to be Fat & Happy.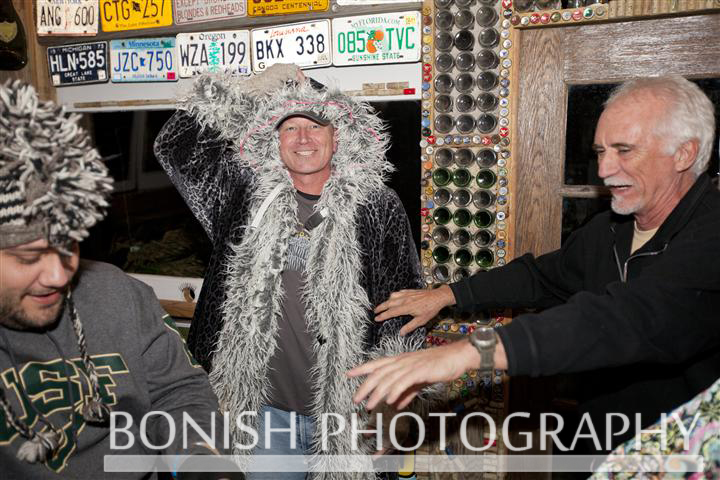 Once Bill started acting like a Zombie, Jay stole his fur coat
We had the wood burner stoked up due to the cold front that was blowing through, and when I say blowing, the winds were whipping through at 35mph for most of the night with gusts coming in even stronger. There were times when the roof of the tiki bar could be heard straining under the force of the winds.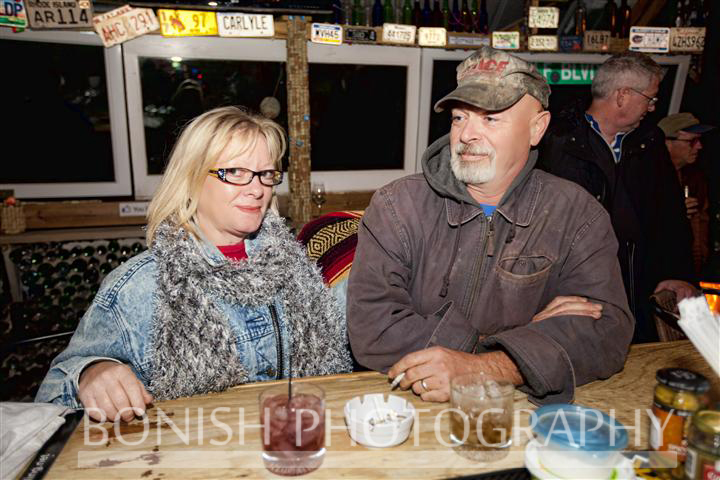 Cris & Dave from Island Pizzeria stopped by to let us know the World wasn't ending,
we were just all idiots for being out in this cold weather
I would not have been surprised at any second if the roof would have just come flying off the beams and went sailing away into the night. Not that 35mph winds are all that fast. I mean we've sat out 70mph storms with no damage, but when it just never stops blowing, it gets a little frightening.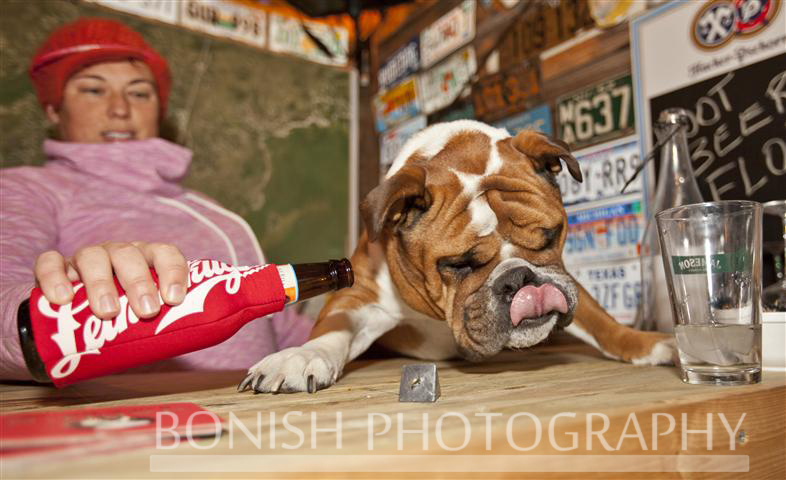 Maria and Buddha drinking at the Tiki Bar
The night went off without a hitch and I guess all this talk of the world coming to an end was another Y2K scare. So today we'll go back to work and start life over again. Damn Mayans!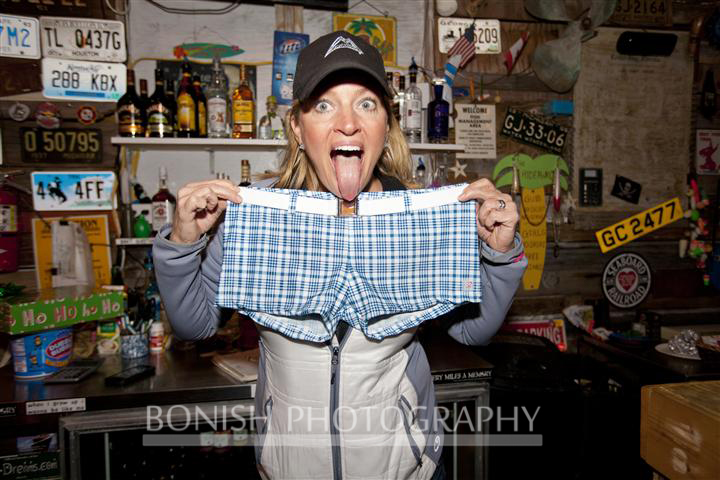 Cindy had to bring out my new Speedo that I got for the cruise we're going on in January You'll have to stay tuned for photos of me actually sporting the Speedo, that is if I can keep up my serious work out routine to fit into it.
There is a long story to go along with the Speedo. We were all sitting around drinking one night and I joked that I should wear a Speedo or a Thong on the cruise. Jolie and Cindy dared me to, and Heath told me that if I was to wear one, he would not be going. That solidified the deal, and that next day I went looking for one online. I forwarded a link to Cindy, Heath and Jolie telling them to pick one out for me. Heath told me I was an idiot and refused to even take part in the link....but Cindy and Jolie had a ball browsing the website.
A few links were sent back and it was unanimous that the suit you see Cindy holding was what they wanted to see me in. When I opened the box today while Maria and I were working on our new website, the girls all became instant school girls begging me to try it on. I told them they'd all have to wait to the cruise for the big unveiling. But of course Cindy has to bring it out to the Tiki Bar and show everyone.
Luckily we were only HALF way through a bottle of Patron, so I was able to control myself and not come out sporting them in this near freezing weather which I'm sure wouldn't do anything for my manliness due to serious shrinkage!

Jay with his Bum Gloves, a plate of food to take home and his 2013 calendar
now that we know there will be a 2013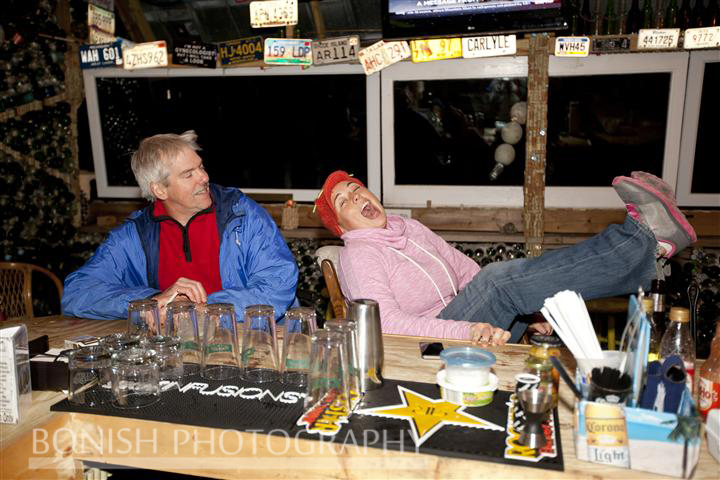 Who knows what is going on in this shot? But I'll tell you that Maria is having fun
December 15th - Cedar Key Christmas Boat Parade
Oh what fun the last few days have been. It seems the Winter Season is back in full swing here in Cedar Key and the Low-Key Hideaway.
Between the cool weather we've been experiencing, to the traveling snow birds that are here to visit, it just feels like Holiday's are upon us.
This past week, Brian and Maria from The Roaming Pint travel adventure checked in and will be staying with us for the next 6 weeks. You probably remember them from last season when they wintered here in Cedar Key along with a bunch of other gypsies that landed here for the winter months.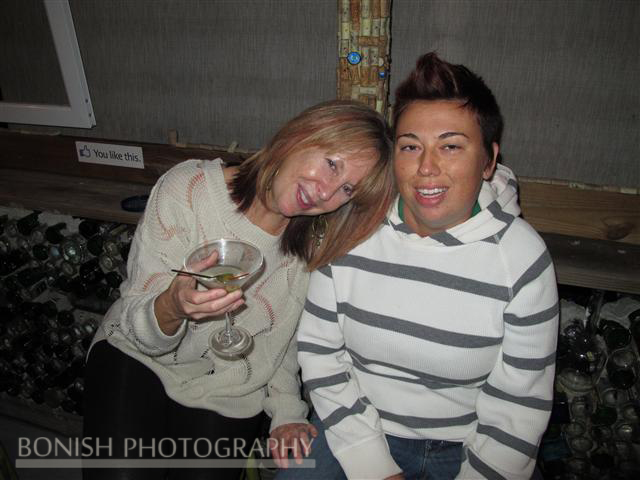 Our long time friends and return guests Jim and Linda, from Travels with Linda and Jim checked in a few days ago and they'll be with us for the rest of the month too. They've wintered with us multiple times and actually were the rare set of RV'ers that summered with us too.
Bill and Debby, the ever so hippish travelers from Kassons Wild Ride, just got into town a few nights back. They will also be spending their winter months here in Cedar Key and it seems like the whole gang is building back up to what it was last year.
Of course this meant this past week at the tiki bar has been a little rowdy, but hopefully the rest of the guests visiting will understand this sort of thing happens this time of year.
If you've been following our adventures here in Cedar Key for multiple years, then you know how big of a deal the Christmas Boat Parade is for Cindy and I. Our first year in town, we started talking smack right away about how we were going to win the prize. We're both SUPER competitive if you cant tell.
A few of the locals informed us that "Us New Comers would never win", so many of them had to eat some serious crow for the rest of the year once we had the 1st Place Plaque hung in our office.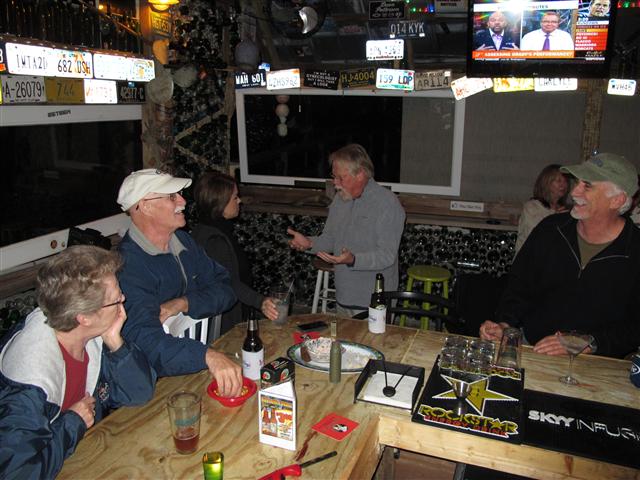 Building up to the second year, we were informed that our boat wouldn't make the parade, hinting that some poor sports would sabotage it so we wouldn't be able to win again.
We had spent two full days decorating our boat last year only to motor away from the dock and have the outboard sputter out in the channel behind the motel. So whom ever was jealous of our first years winnings had spoke the truth when they let us know we wouldn't make this years parade.
This year rumors were flying all around with some folks even posting comments on Facebook saying they'd bet money our boat wouldn't make the parade again. The stakes had been upped big time with the Cedar Key Aquaculture Association offering a Cash Prize to the winners, and the new addition of a big trophy, ala Stanley Cup style that will be awarded to the winners.
The winner will get their name engraved onto the trophy and get to keep it for the entire year as bragging rights. The following year, that winner will have to hand the trophy over to the next winner after the boat parade.
Cindy and I were gunning for that trophy!!
I took the boat out of the water last week and took it to Williston Marine Metals to have lights, a radio and some other electronics installed. We got it back just in time to take it out for a few test runs, but otherwise it's been sitting on the trailer in our yard so we could keep an eye on it.
Cindy, Amber, Brian and Maria spent the entire day on Friday decorating and stringing lights along the canopy of the boat. This was brutal due to how cold, damp and windy it was that day with your hands not touching anything but bare aluminum.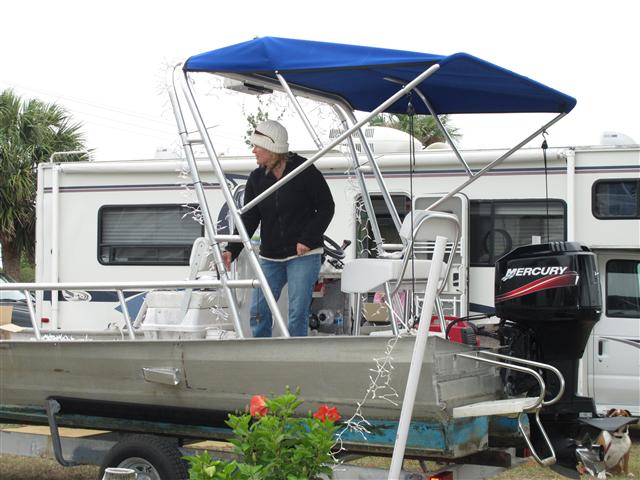 By the end of the day, it was really looking good and we had yet to even pull out our secret weapon.
When Cindy and I had the Red Dog Saloon up in Michigan, a friend had given me this 8' long Hammer Head Shark to hang on the wall. He had said it was too large for any room in his house. When we were selling the bar, I had contacted him and told him I wanted to give it back to him. He told me at that time that he was living in an even smaller apartment, and there was no way he could hang it anywhere. So we brought it down to Florida with us.
We've kept it in hiding since July knowing we wanted to use it for the Christmas Boat Parade.
We all woke up today to beautiful weather and bright blue skies. After the last week of solid fog and cloudy weather, we were all in need of some serious recharging by the sun.
We got to decorating the boat right away as we would have to build a support to hold the shark up on the bow of the boat. At one point we took a break to set up a funny shoot on the end of the dock. I mean you cant have this giant Hammer Head Shark and not have fun with it.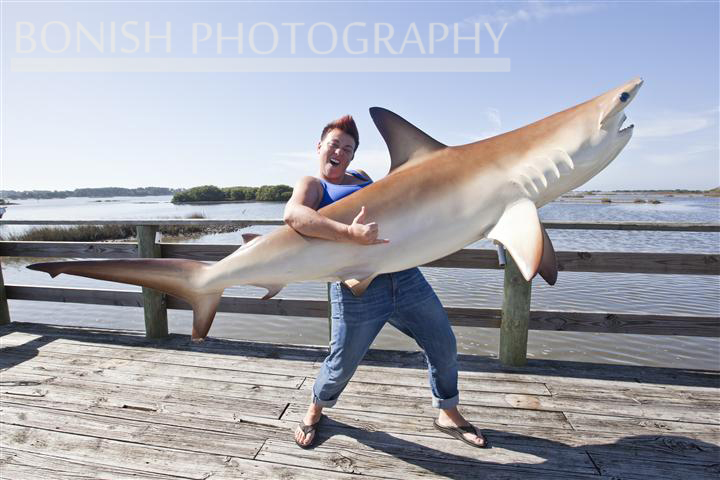 Maria playing her Guitar Shark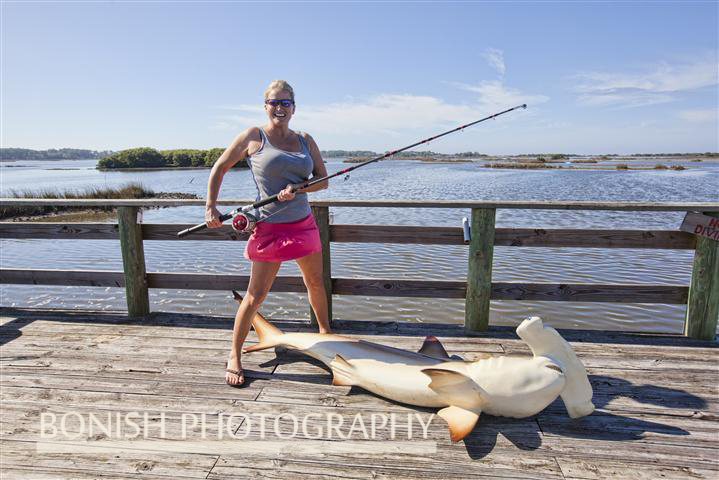 Cindy with the photo that caused such a big stir on Facebook
When I posted this shot to Facebook, it incited people to tell us we were disgusting for keeping such a big shark. When I let them know it was fake, they removed their posts and said they were going to eat crow....HA HA!!
Bill and Debby had just bought a canoe from our good friends Hazie and Amanda and they were decorating it with little LED lights. You have to give them some serious KUDOs to be out in the dark in a canoe with all these lit up boats all around them.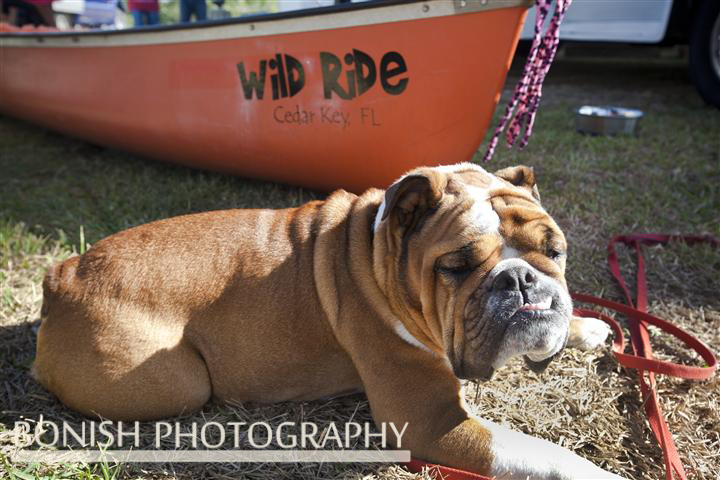 By the end of the day, it was shaping up to be a beautiful sunset, and although the wind was blowing a bit chilly, it was as perfect weather as one could hope for.
We loaded everything up onto the boat and headed downtown. I stopped at the gas station and topped the tank off with fresh fuel. We had left it at about a half tank from when we got it back from Williston Marine to test it out. I always add fuel stabilizer and a little bottle of Octane Boost to try and fight the low grade marine fuel we use that doesn't have ethanol in it.
I backed the boat down the ramp and switched spots so Cindy could back me in the rest of the way.
It didn't take long to realize all the rumors spreading around were true. Someone had sabotaged our motor again. I couldn't get the motor to hold an idle and it was coughing and sputtering something awful. It stalled at least four times while we were just sitting there in the water before we had even backed it off the trailer.
We had a friend of ours, Jay, from Slider Magazine, who is in Cedar Key visiting for the holidays go park the truck for us so Cindy could jump in the boat with the rest of us and we could try and get out on the water.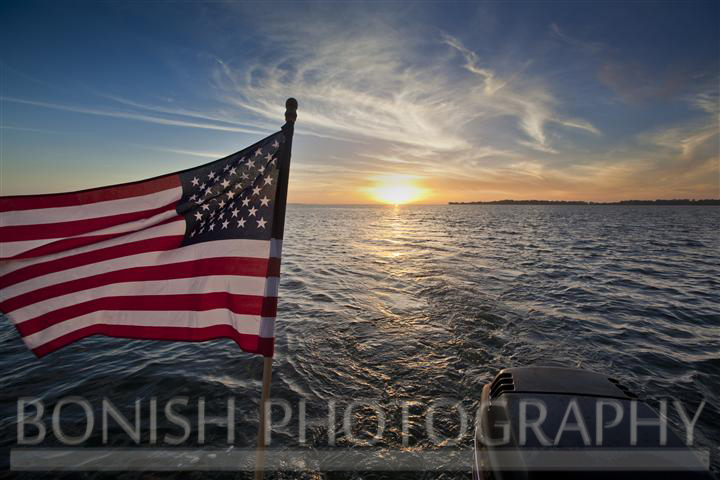 Circling around in the water while the team fixes the lights
As we motored away from the dock, it was evident the motor wasn't going to work properly. I could put the throttle as high as it would go, and we were basically puttering around at a very slow idle with it sputtering like an old lawn mower. Every now and then the motor would cough and surge and if you weren't holding onto something, you were going to fall down.
If that wasn't bad enough, while we were motoring over to where we were supposed to be staging up, all the Christmas lights on the boat went out.
I had warned Cindy that our boat was different than Luz's boat that we had decorated for the last two years. Hers was a Skiff that sits much higher out of the water. Ours is an old air boat hull that only sits a few inches out of the waterline.
She had used icicle lights to rim the boat and I kept telling her that they would be hanging in the water. Her reasoning was they were outdoor lights and they'd be fine. Outdoor doesn't mean Underwater and sure they could get wet, but they couldn't be submerged in salt water.
I had figured out by this point that if I put the motor in neutral and pushed the idle up on the throttle, we could sit still with the motor still idling and not have it stall out. We all sat there just floating in the setting sun for a few minutes with the motor racing while we scratched our heads trying to figure out what to do.
One strand of lights was still working that was closest the to generator. Brian suggested that we start from that strand, unplug everything else and just work our way around the boat seeing what we could get to come back on. While Cindy, Brian and Maria got to work, I kept the boat idling out of the way of the other boats that were pulling out of the marina.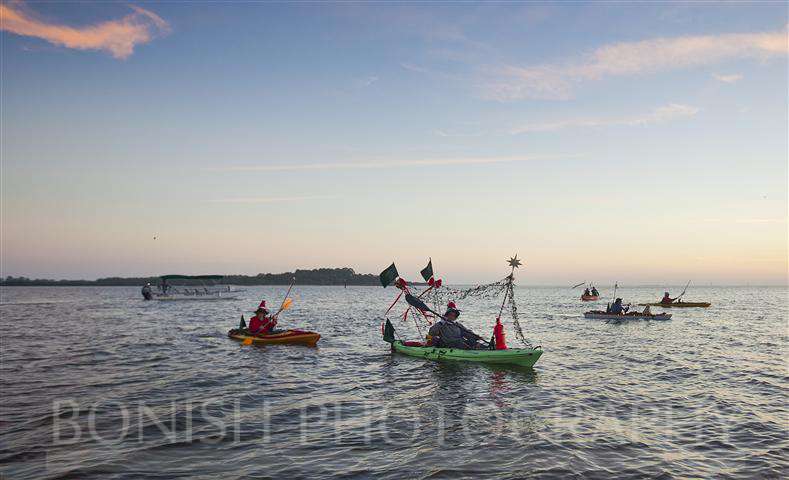 Kayakers and Canoes were paddling all around us all lit up
Strand by strand, they found the strand that was shorting out. They found this out as Brian and Cindy grabbed a hold of it and got the shit shocked out of them. With a section of it hanging in the salt water, they were basically electrocuting themselves when they were trying to grab a hold of it to pull it out of the water.
Maria picked up a paddle we keep on the boat for emergencies and scooped it out of the water. They unplugged it and re-routed all the other lights around that one strand that was causing the trouble.
Within 20 minutes time, they had completely re-lit the boat and we were back in business.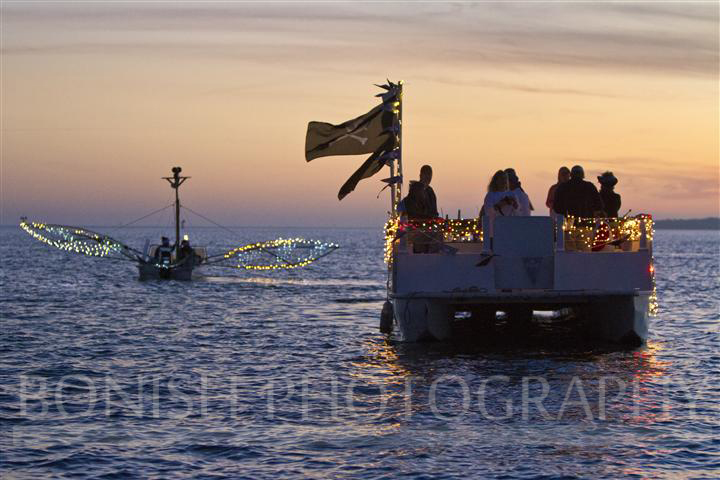 Cedar Key Pirates in Paradise Group had decorated Tidewater Tours big Pontoon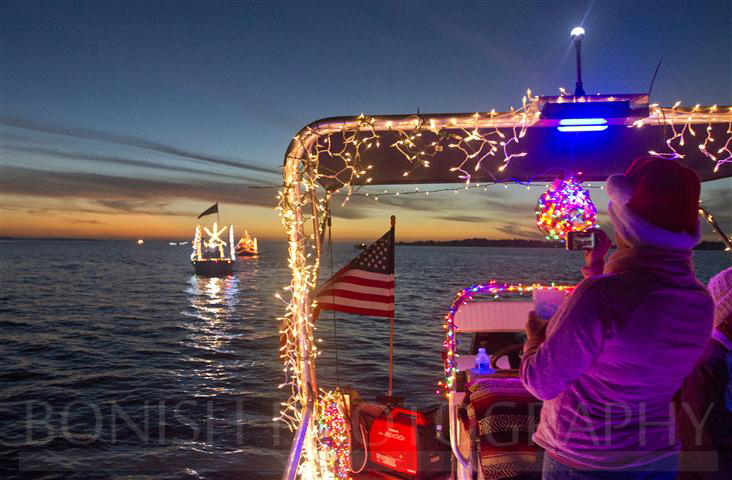 Lights back on with boats staged up behind us
With 11 boats staged up to be in the parade and 5 canoe/kayaks paddling around us, it must have looked comical for people on the shore to see our boat. In order to keep the motor running, I had to keep moving which meant that our boat was basically doing circles the entire time.
I kept the motor cranked to one side and just kept it spinning us around and around. About mid way through a full circle, I'd turn the motor just enough to push us forward ever so slightly before we'd have to go into another full spin.
There were some beautiful boats this year and the stakes have been upped seriously for future competitions. I don't think by any means that our boat was the best decorated, but I will say that we had the most spirit. The judges are supposed to judge on 3 items, Use of Lights, Creativity and Spirit.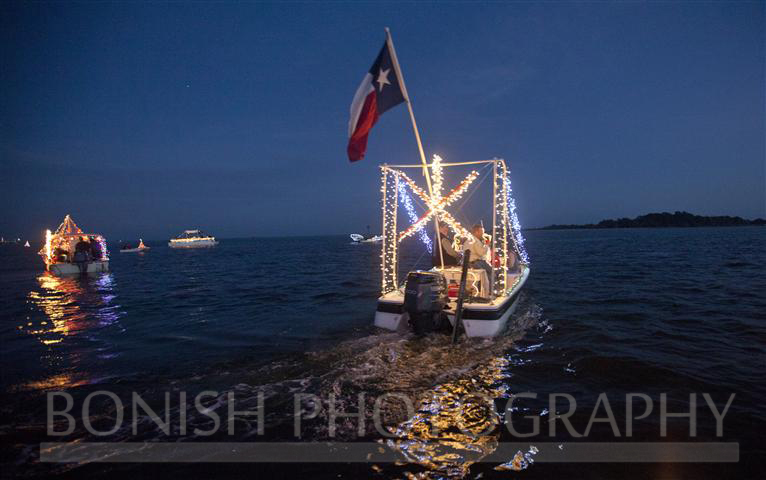 Royce's boat was waving his Texas Flag proudly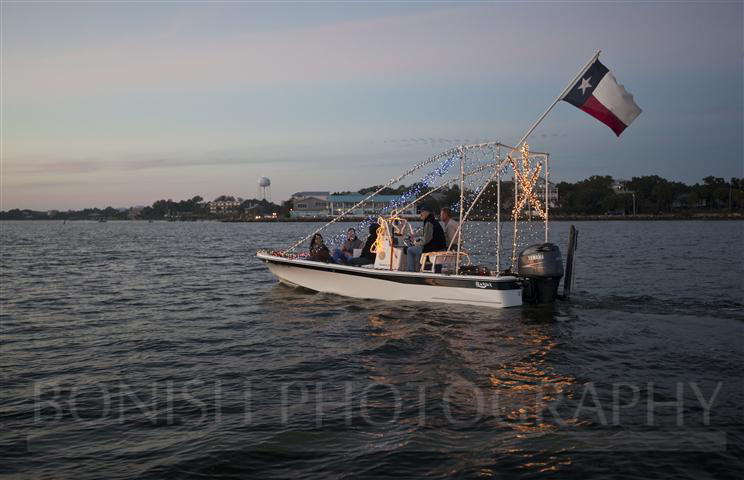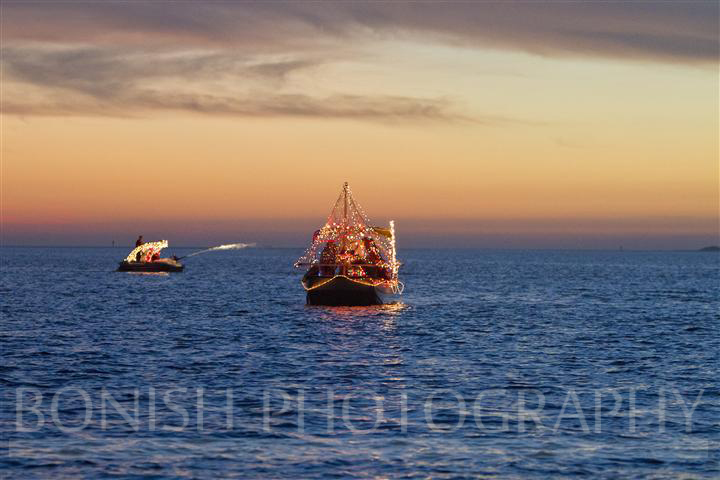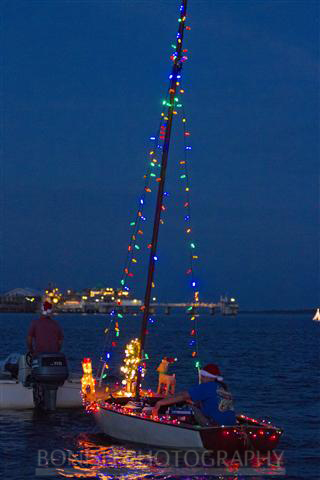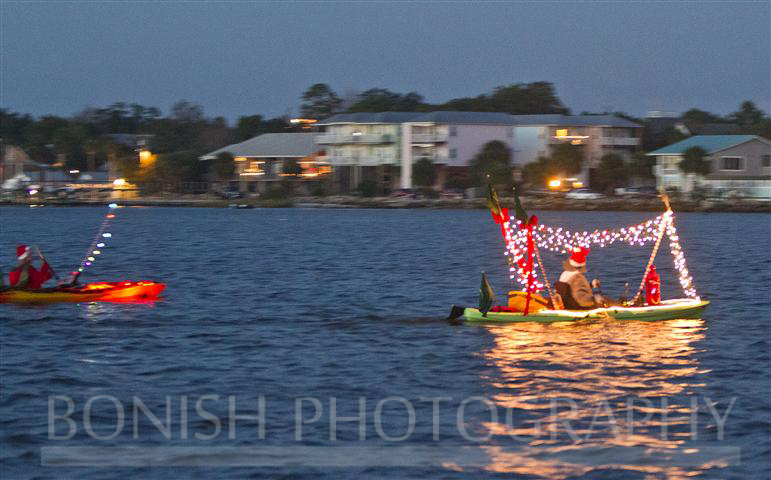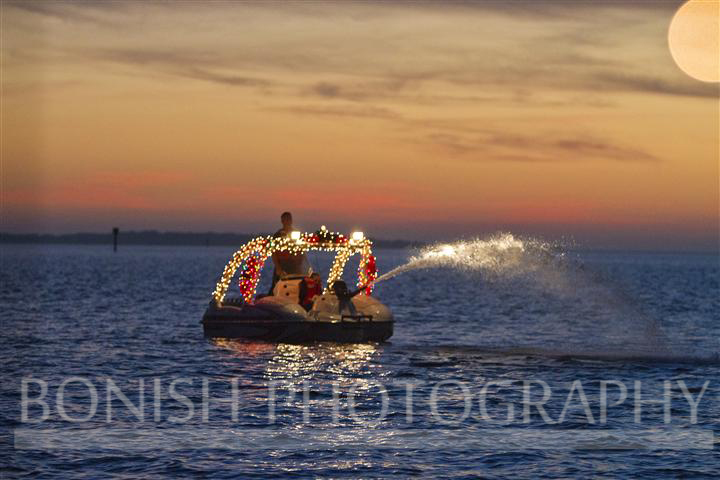 Fireboat showing off their water cannon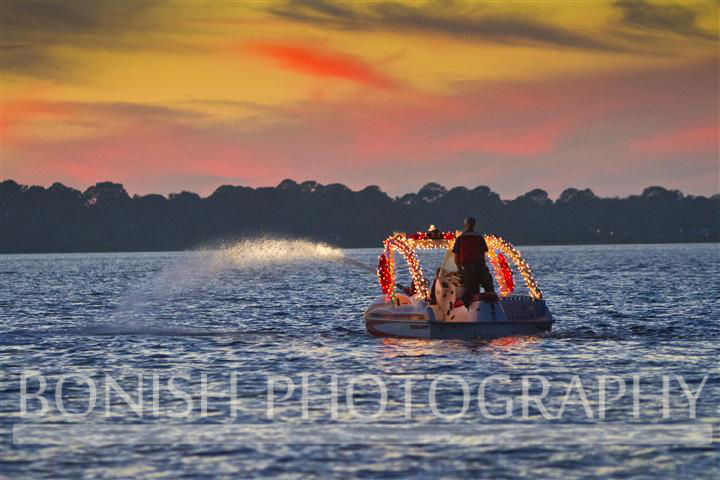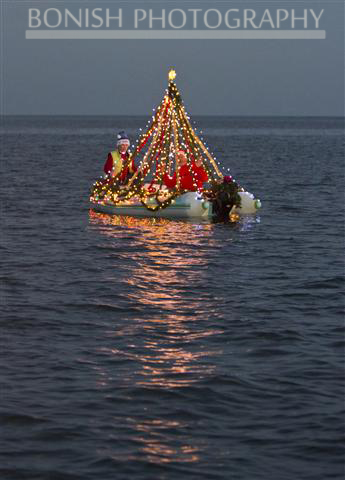 Just a tad larger than a Kayak - Even Dinghy's were decorated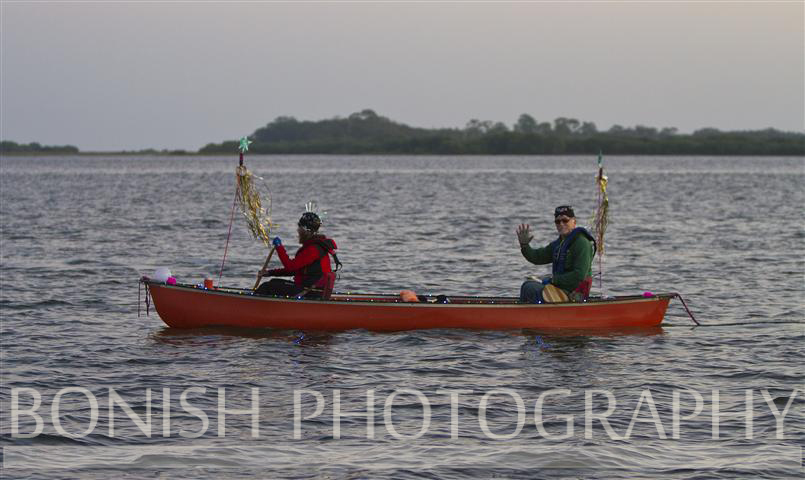 Debby and Bill in their Canoe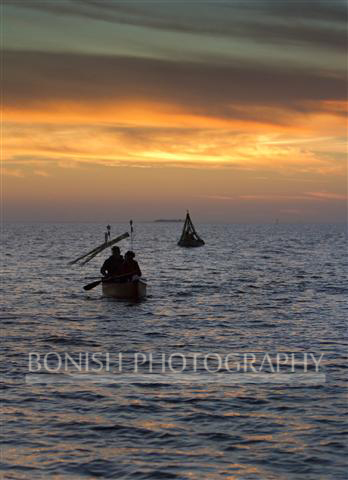 Paddling into the Sunset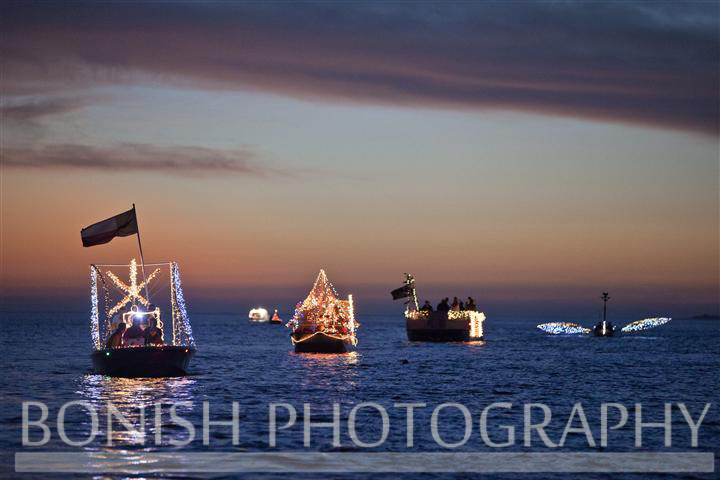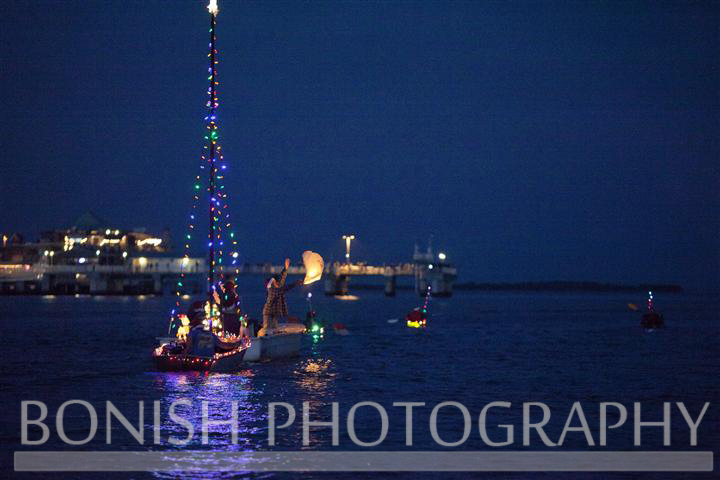 Letting off Japanese Lanterns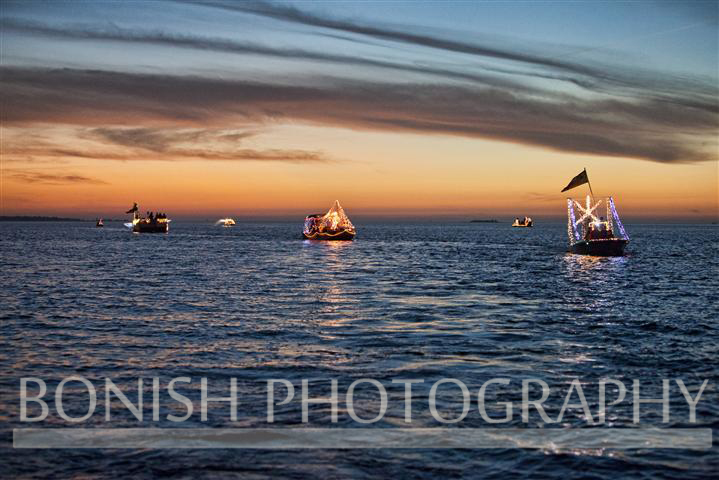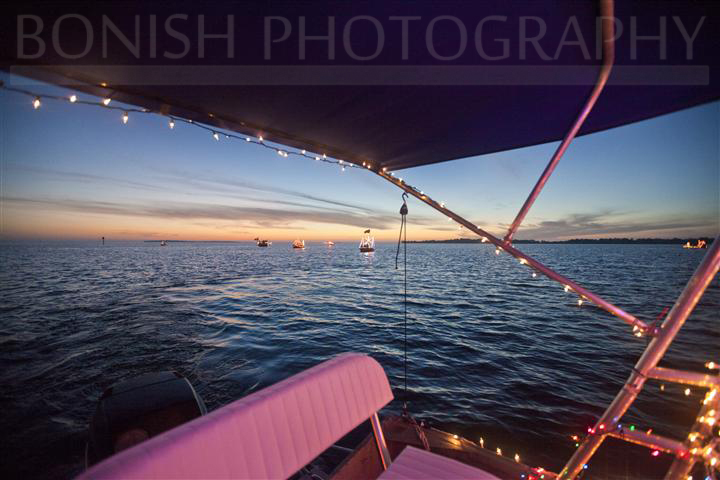 Looking back at the boats while we were circling - Ever Circling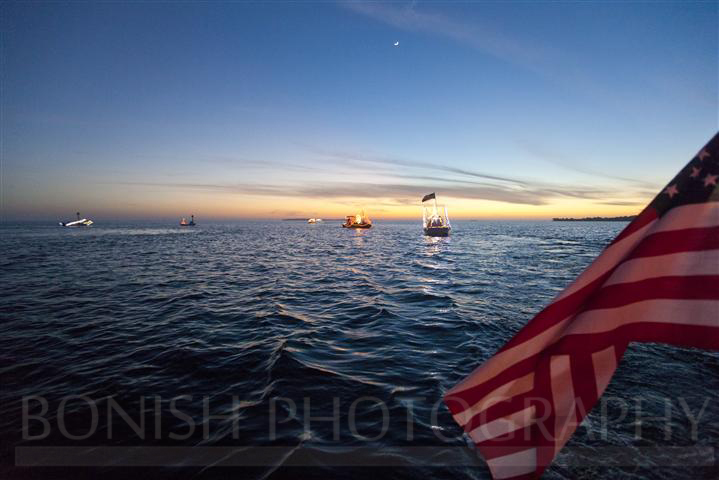 Maria and Brian both had whistles in their mouths. Maria had a tambourine in one hand and a drink in the other. We had the radio blasting some Spanish music that we had found on the Satellite Radio and these two were dancing like they were in the middle of a Rave the entire time we were moving in circles. Cindy was whistling with just her mouth when she wasn't chanting "Sharks!", but she can whistle louder than any man made whistle can.
The judges were lined up on the Big Dock where we were supposed to idle past them. Since we couldn't really just idle past, we had to keep doing circles under the big dock with the boat surging and sputtering the entire time.
I think that although our boat might not have been decorated the best, with the amount of screaming, whistling and dancing going on on the deck of our boat, we by far had the most spirit. Most of the other boats that were decorated way better than ours would just idle past the judges with only a wave of their hand. Come on, where is the spirit there?
After a few loops along Dock Street, the dew grew thick and everyone was moving to the City Park where warm food and deserts were waiting for everyone involved.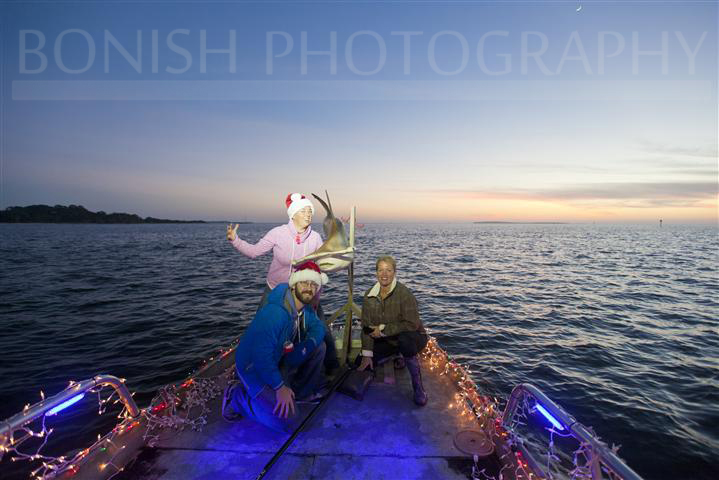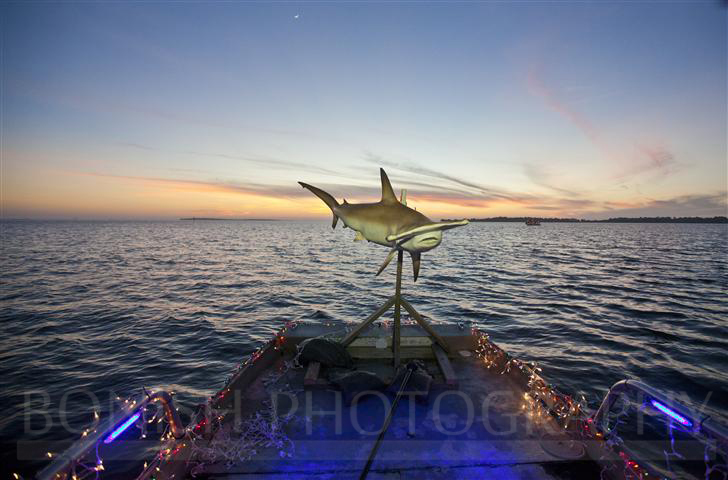 We loaded the boat on the trailer and went to see who won this years coveted award.
Everyone gathered around the food tables warming themselves up on tasty chilly while the judges tallied up their results.
3rd place went to the boat that has been a crowd favorite for years now.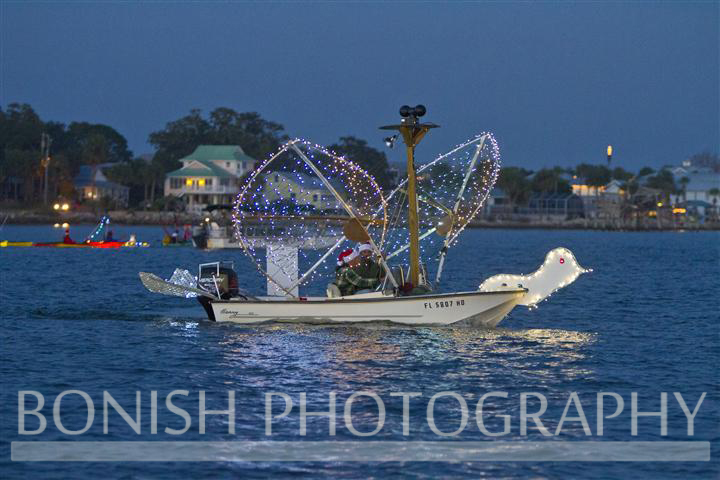 The wings on this boat actually flap up and down so the dove looks like it's flying!!
2nd Place went to Carl Robinson from Robinson's Seafood. His airboat was decorated so nicely with a ton of lights, but because of him having that big fan on the back of the boat, he was very courteous and stayed away from the rest of us while we were grouping up in the staging area so I never got any photos of his boat.

Carl Robinson with his 2nd Place Award
Then they announced the winners of the 2012 Cedar Key Christmas Boat Parade! You can only imagine how excited we were to be called out!! Not only did we pull it off with a bum motor, but we now can show all the poor sports who try and sabotage our boat that they cant keep us down.
Even better than winning the big trophy was winning the Children's Choice Award. The first year we won the main prize, Heath never let us have our winnings because he would just say "That's ok, you won the main prize, but you didn't win the Children's Choice Award and that's the bigger of the prizes!" Guess who had won the Children's Choice Award that year?
So this year when we won both, there is no taking the awards away from us. And we did it with a motor that could barely run and lights that needed to be completely re-strung minutes before it all started.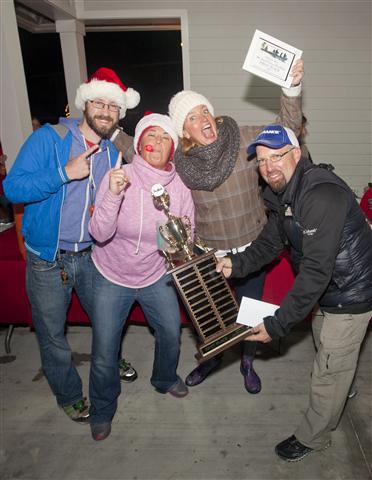 The Winning Team!
Thanks to Maria & Brian for helping us decorate and bring their Jayhawk Spirit onto the boat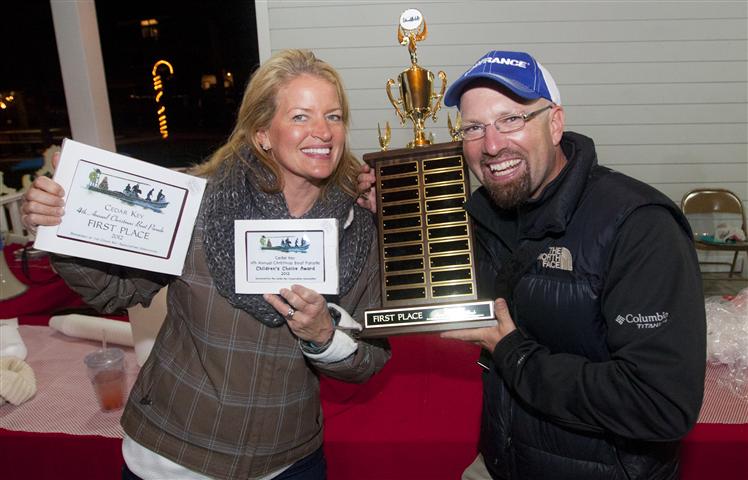 We're gonna need more wall space in the office for all these awards
From the City Park, everyone followed us back to the Tiki Bar where we paraded the shark right into the bar and bought the entire town a round of drinks with the $150 we had just won as our prize money.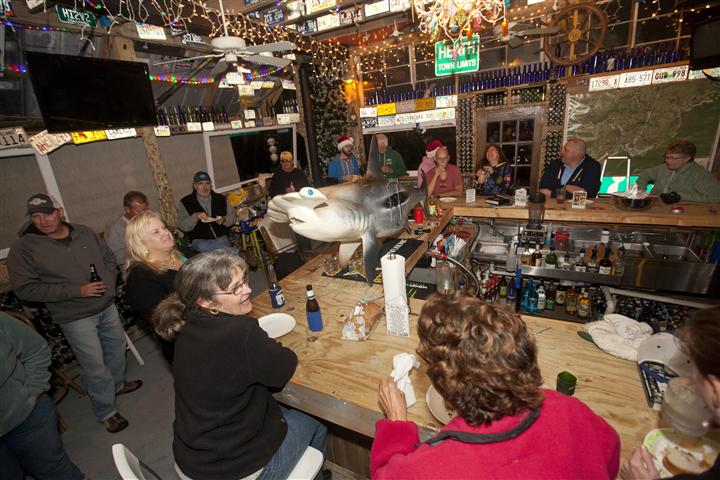 Notice the shark up on the bar!
So the night ended with everyone having a great time and us taking home the most coveted prize in Cedar Key!!! Thanks to everyone who came out and cheered for us and helped us win!
Next stop, End of the World Party at the Tiki Bar this Friday Night!! See Ya' There!!
December 11th - Cindy Realizes We Need a Chart Plotter
I've asked Cindy a few times if we could get a nice GPS or a Chart Plotter for the aluminum boat? Her reply is always a stern "Now why would we need anything like that?!"
We woke up this morning to more.....come on just take a guess? yep, thick FOG!
Just when the high tide was coming in the back bay and I knew we'd have the rest of the afternoon of good water, I told Cindy to get dressed and we were going to move the boat around to the boat ramp downtown so we could take it out and start decorating it for the Christmas Boat Parade this coming weekend.
She looks out back and says "Really? We're going to move the boat in this weather!"
We could see maybe 40 or 50' out off the dock, so I figured we'd be able to idle slowly downtown where we'd leave the boat tied up, walk home and grab the truck and come back down to take it out. This way we'd get our daily exercise and we'd get the boat out of the water for a few days.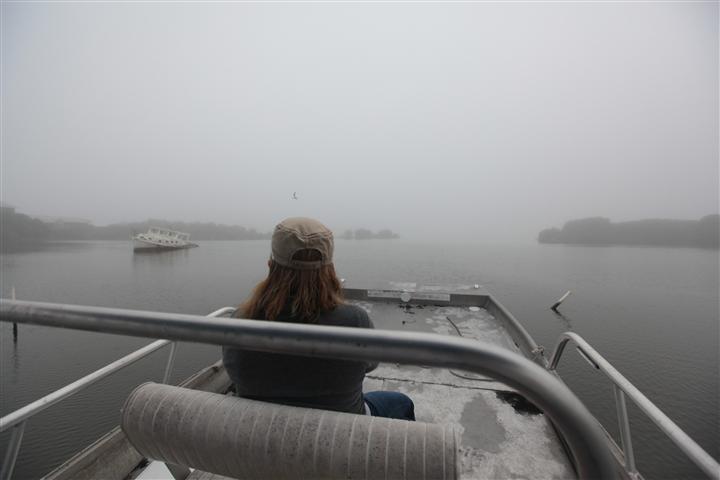 Leaving the dock with somewhat alright vizibility
So we load up the camera gear in the Pelican box, climb aboard a soaking wet boat and idle away from the dock. Once out in the channel it almost seemed like it was going to start clearing up so I made an executive decision that we should go around the outside rather than take the short cut on the inside canals.
Once I made the turn to start heading out, Cindy gets all uptight and starts coming up with all these scenarios that are going to leave us stranded and living the rest of our lives on a deserted island.
I'll admit right now...now that I'm writing this from the warm, dry comfort of my office that this was a very bad decision on my part.
That fog clearing up I mentioned earlier was very short lived. I had figured that I would be able to navigate us around the outside channel, the one that follows the Western most side of the island. Once we were mid-way down the channel and where I thought we'd be meeting up with the next channel to start turning, our visibility went from negligible to zero.
I had to remove my glasses I was wearing because I basically had water running down the front of my face and body due to how thick the fog was.
Here was the real problem. I've yet to put a compass on our boat, which is very stupid on my part. Then there is the way our boat runs; as long as we're up on plane or moving somewhat fast, we can literally run in about 8 inches of water. So it's better to be up on a plane and not really having to worry about what the waters depth rather than just idling along when you have to know you're in deeper water.
So even though we had zero visibility, we were moving along pretty fast just to stay up on plane. Without being able to see ANYTHING for recognition and having no compass heading to stick with, you literally have no idea if you're driving in circles or keeping a straight line.
Cindy keeps saying over and over "This is not good! We need to turn around!" I finally stop the boat and say "Ok listen, at this point how do you know we haven't turned around? How in the hell do you know where we are? Stop freaking out and just calm down!"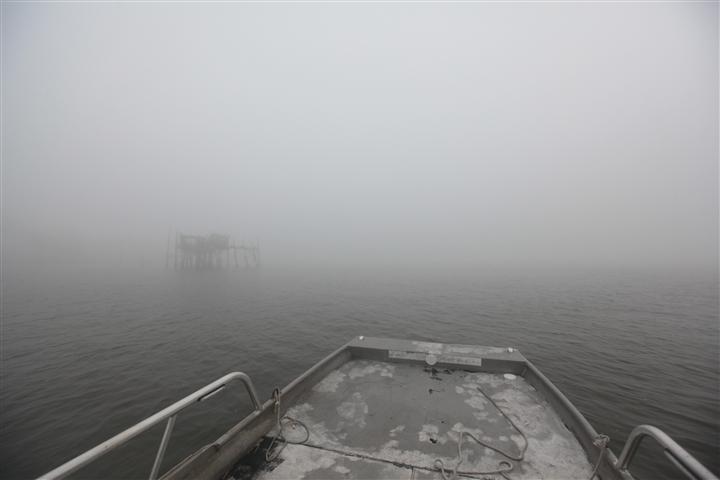 Pulling past the Honeymoon Cottage with such a wonderful view
You know when you're watching a scary movie and the scene starts to turn bad and there is that one girl that just starts screaming even though no one has been murdered yet? Well that would be Cindy if she was in the movie.
As we're motoring to where I think I'm supposed to be going, at the last second the oyster bar becomes visible, Cindy yells "Very Shallow Right in Front of Us!!!!!"
The boat rides up onto an oyster bed and we're sitting high and dry. I kill the motor, trim it up so it's out of the water, kick my shoes off and put on the pair of knee high rubber boots we keep on the boat. I step off the boat onto the oyster bed and push the boat back into the deeper water.
We're motoring some more when Cindy yells again "Ok, what just appeared in front of us?"
If you squinted your eyes to the point they were almost shut, and squeezed all the water off the eyelashes, you could barely make out a dark line just off the bow of the boat. We realize we were motoring up on an island. We're not supposed to be anywhere near an island?
I see a big dead piece of driftwood sticking up and recognize it because I've taken a picture of it before with a bird standing atop the dead tree. This confuses the shit out of me because if that driftwood is where I think it is, then we're WAY off course.
At this point, I tell Cindy to take the controls and I stand out on the front of the boat. I pull out my phone, pull up Google Maps and turn on my phones GPS. It takes a second to find our location before I look up to Cindy with a shocked look on my face.
She can read my dismay and asks "What? where are we?!?"
I ask her to guess where she thinks we are? She yells hysterically at this point "I have no idea, we could be anywhere and I wouldn't know because I cant see 10 f-in' feet past the bow of the boat."
I was thinking we would be just outside the #3 Channel. Where we actually were to my astonishment was on the backside of North Key! That's a mile or so off course!!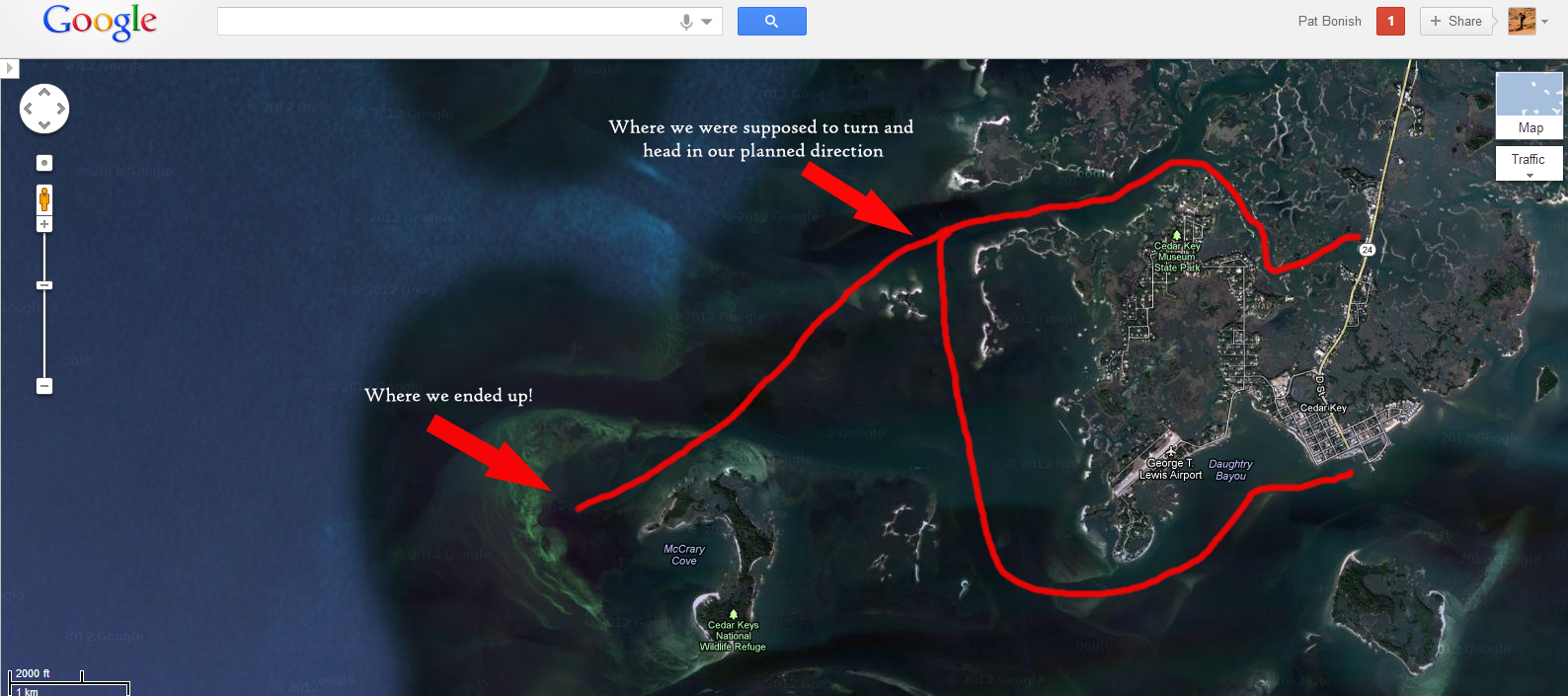 The wording might be too small to read, but the first arrow is where we were supposed to make our turn and where I thought we were heading. The second arrow is where we ended up!
Thank God for smart phones and Google Maps!! Now we knew where we were and how to get back to the Marina. We ran the rest of the way back in using the phone as our Chart Plotter.
What I found most wild was while motoring back in using the phone, you could be going and not even know you were turning because you had nothing to take your bearings from. Cindy would just look down at the phone and say "You're turning to starboard again! Come back a few notches to Port so we stay on course."
So that trip that we thought was going to be quick and painless turned into some serious excitement. And what it did was drove home the point I've been trying to make to Cindy...We Need A Chart Plotter!!
Guess what just got bumped up to the top of the Christmas list!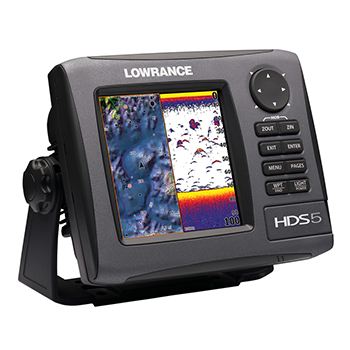 Lowrance HDS-5 GEN2
Hopefully Santa will pull through and this will be guiding our way soon enough!
Once downtown and safely in the marina, we tied up the boat and walked back to the motel so we could get the truck and trailer and pull it out of the water so we could get to decorating.
We also talked to Jessie & Katie today and found out some good info about their motor. I guess Twin Rivers Marina said they had a cracked block. They were able to JB Weld it, which fixed the leak and got them back in action. They told us the mechanics worked on it for about an hour, and said there was NO CHARGE!! Yeah!! Such good news and so good to hear they're back on their adventure.
On a completely different and comical note...I like to check our webstats to see where readers are clicking in from, or what key words they're typing in that is bringing them to our website.
A few days ago, I'm looking through the stats and keywords and notice that one of the top key phrases is 'Cindy Hope Feet'. I have no idea what that is or why it would be bringing people to our blog.
So I open up a new browser window and type in Cindy Hope Feet. I find out that Cindy Hope is a Porn Star and the first few pages are sites linking to some of her movies or videos? Ok, that's weird, why are they coming to our site?
So I go to Google Images and type in Cindy Hope Feet and find that the first image that is shown is a picture of my Cindy, Cindy Bonish, with her ankle all black and blue from when she blew it out while we were in Baja Mexico.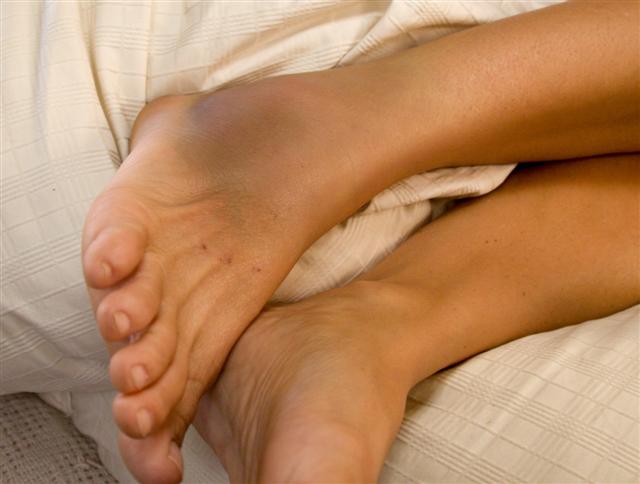 This is the image that's bringing people to our site.....
I guess it says something about my photography skills
So I guess that people must have a foot fetish and wanting to see Cindy Hope, but they're finding Cindy Bonish's bruised up feet.....LMAO It made for some good laughs at the tiki bar the other night.
December 10th - Crazy Day of Weather for Sailing
The forecast for today was much the same as it had been for the last few days....Fog and Rain.
I had left the keys to my truck with Katie and Jessie so they wouldn't have to walk the mile downtown just to check on the boat in the morning incase the weather was nice. I had told them that if when they woke in the morning and if it was nice weather, to just drive the truck downtown and leave it in the marina and Cindy and I would walk down later and pick it up.
Instead, they drove down to check on the boat and carry their supplies down, then drove it back and left it in the driveway with a nice note left in the room for us. I don't know why they'd want to jog back down to the boat, but I guess their energy levels are much higher than ours.
The morning was really nice weather wise. Big fluffy clouds and bright blue skies so we hoped that the girls would have smooth sailing down south for today.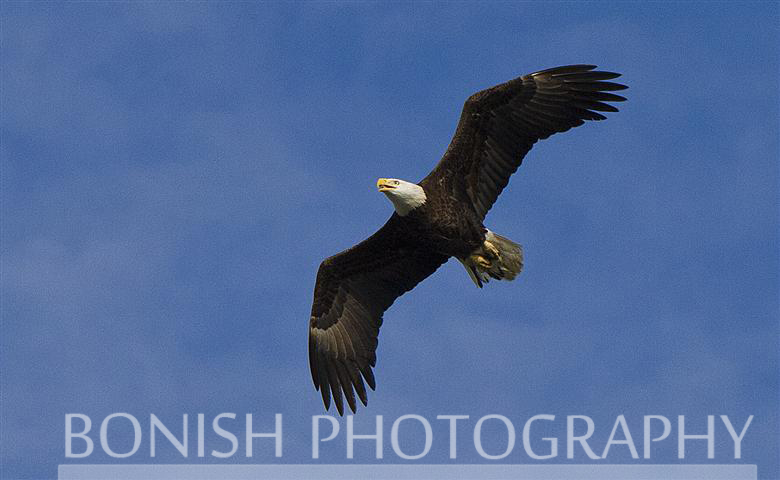 Bald Eagle Fly Over while I was out in the back yard
About an hour later, my phone rang and I heard Jessie on the line saying "Ok, I don't want to have to ask you this, but we were motoring out the channel and our motor is spraying water out of it."
She asked me if I knew if we had a diesel mechanic on the island or should they just try and limp on down to Crystal River where there was a Marina with proper anchorage for sailboats?
I told her to hold tight and I'd call Heath. He'd know more about this than I would.
Heath told me that he didn't know of anyone who could work on a motor and our issue was there was no way for them to pull the boat up to a dock, or out of the water here in Cedar Key due to our shallow marina.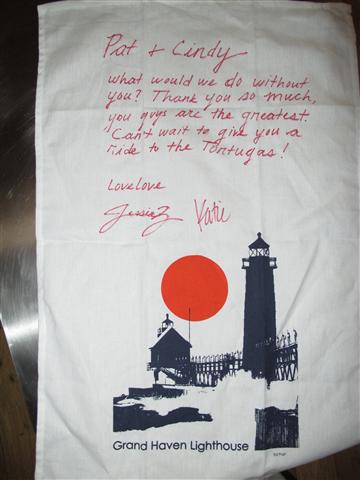 I called Jessie back and explained that Crystal River would be their best bet and told her to give us a call if anything was to happen on the way. For a motorboat, that's only a short drive via water. So if they were to get stranded anywhere along the way, we'd be able to get to them pretty quickly.
She said she'd keep me up to date on what the status was and I told her I'd call ahead and figure out which marina to pull into that would be able to help them out.
Crystal River has two marinas in Kings Bay which also has deep water anchorage available. Kings Bay Marina told me they couldn't do any service and suggested that I call Twin Rivers Marina.
I called over to Twin Rivers Marina and talked with a nice woman asking if they could do service on a diesel motor in a sailboat. She asked "Is this the same boat a woman just called her about?"
I said "Oh yes, has she already spoken with you?"
She goes on to say "Yes I've spoken with her, but we mostly have outboard mechanics and none of them are a diesel mechanic. I suggested that they turn around and head up to Steinhatchee which has a diesel mechanic on site."
I stopped her and said "Hold up a second, let me explain their situation." I then went on to tell this woman about Katie and Jessie's story. After finishing up with a very quick draft of what they're going through, how young they are and what a HUGE task this is their accomplishing, there was a long pause with neither of us talking.
I interrupted the silence with "Are you still there?"
The woman's tone of voice had changed and she asked "Did you just tell me that these two girls are only 23 years old and they've sailed all the way from Michigan by themselves?"
I replied "Yes ma'am, that's what I said and for them to turn around and go back up to Steinhatchee which is about 90 miles in the opposite direction from where they're headed just isn't possible."
I could tell this woman was thinking seriously now and says "Holy cow, the girl I spoke to didn't tell me any of this. You call them back and tell them to get their boat in here ASAP. If they cant make it, we'll send a tow boat out to get them."
She goes on saying "I have a daughter this age and I wouldn't let her go to the mall on her own, let alone go out in a sailboat around the country! The owner of this Marina used to race off-shore boats and knows just about every mechanic in the state. If we cant fix their motor, then we'll do what ever is necessary to make sure it's fixed and they can stay right here while the boat is being fixed."
I thanked her profusely and said I'd relay the message to the girls and they should be seeing them later in the afternoon. She hung up reassuring me that they would be taken care of as if they were her own daughters.
That made me feel better and I sent a text message onto Jessie telling her to head into Twin Rivers Marina and let us know if they needed any help along the way. I'd also like to say 'THANK YOU' to Twin Rivers Marina and I know where I'll be sending my business from now on.
A few hours later, I was outside weed whipping the yard when I heard the ground shake and looked up to see a dark line of clouds moving across the bay towards the island. Oh No! This isn't good.
Within minutes the rain was coming down so hard that visibility was about 20'. I put the weed whip away and walked in the house. Cindy and I both looked at one another as if our own kid was out there in a small boat in the middle of a bad storm.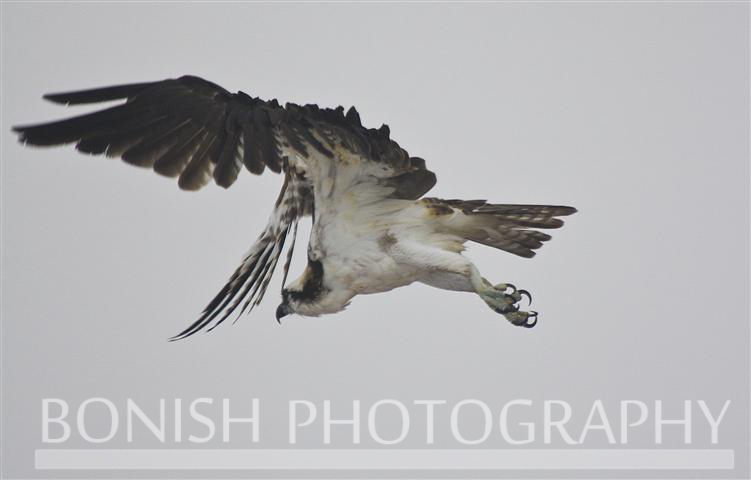 Osprey Fly Over later in the Day once the fog and rain had moved back in
Cindy asked if I had looked at the radar and I said "Yeah, it's all red just south of us where the girls are!" which means lightning and the strongest part of the storm was sitting right atop them.
We hoped they were doing well, but damn, that isn't a good feeling knowing that they're going to be out in this rain while trying to limp into a safe harbor.
There was no way to open the tiki bar tonight due to how hard it was raining and how wet everything was. With an open air bar, it means if it's raining that hard outside, most of the inside of the bar is going to get wet.
Cindy and I were sitting out there with the wood burner stoked and all the lights off just having a date night by ourselves when we got a text from the girls. They said they were finally anchored safely in the harbor and they'd be at the marina first thing in the morning.
I said I bet they had to look like two drowned rats at this point to which Jessie replied "Probably worse!"
We both felt better knowing they were safely anchored and we slept good tonight. Hopefully the motor trouble will be fixed easily and they'll be on their way soon enough.
December 9th 2012 - Giving Back to Some Fellow Explorers
While Cindy and I were on the road fulltime, we had so many people help us out in one way or another. From people taking days off of work to show us a secret river to paddle, to those that opened up their yards or driveways to give us a free spot to camp and those that donated monetarily to help put fuel in the tank. We've always been grateful about those good samaritans who lent a hand to keep us on the road for as long as we were.
Cindy and I had went to bed last night thinking about Katie and Jessie and their adventure and wondered how we could help them. We both had talked about how cool it was and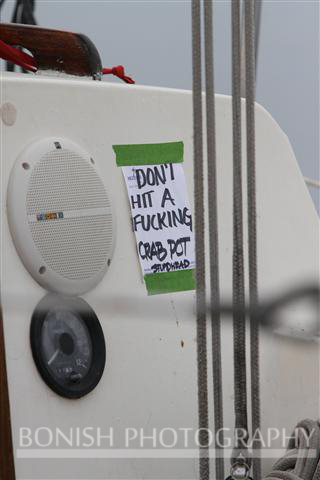 couldn't talk enough about how young they both were.
The forecast was basically the same for today as it was for yesterday. Dense fog which isn't too friendly for boating, especially sailing.
In talking with Katie and Jessie, they had explained to us how scary it was to be sailing in these areas due to how shallow our waters are. They also told us about their fear of catching a crab pot in their prop and what that would entail (Having to jump overboard and swim under the boat to cut the rope out of the prop and driveshaft....doesn't sound too fun!).
When you're in a powerboat, you have much more ability to maneuver around obstacles and avoid things in the water. Crab pots are hard to see for any boater, but especially for a sailboat where you steer from the back of the boat. So we learned that crab pots are a big fear for sailors crossing the Gulf of Mexico.
When Jessie and Katie had left the tiki bar last night, we had wished them well, but said if there was more fog in the morning, then we'd plan on seeing them again tonight.
Cindy woke up early and went outside right away to see what the weather was looking like. I think that Paternal Instinct had kicked in and she was seeing two young girls, actually younger than our daughter, who were basically stuck out in a wet, soggy sailboat for another day.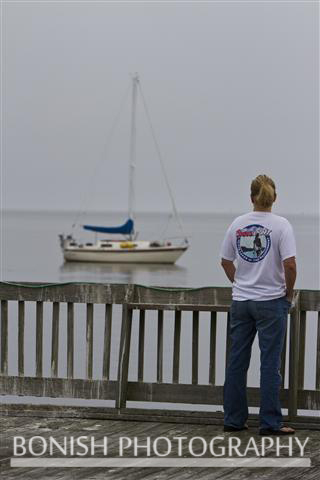 She comes in the bedroom and announces to me and the dogs that she's checked the computer, we have an open suite for tonight and she's going to go down to the docks and see if she can find Jessie and Katie and offer them a warm, dry spot with a hot shower and a big comfy bed.
The fog was so dense outside that although it was not raining, the air was wet enough that everything was dripping and covered with a thick layer of dew. Katie and Jessie had told us about the Spartan like features of their boat. No running water and no water heater meant that showers were taken by jumping overboard to bathe in the ocean. If they wanted a hot shower, they filled their solar shower and would set it out on the deck for the day. With the last few days of thick cloud cover, a hot shower wasn't going to be possible.
We got dressed and headed downtown to see if we could find them.
Their sailboat was still anchored in the bay and we could see their dog Reggie walking around on the deck of the boat. We killed some time talking with some of the local fisherman while waiting to see if the girls would come up from the cabin so we could call out to them and get their attention.
After a few minutes, Cindy was anxious and said "I'm going to go out to the end of the dock behind the Captain's Table and I'll just yell out their names."
I laughed at this idea, but she was set on getting their attention. After a few calls off the end of the dock, she gave up on that idea. I suggested we go home and get in our boat and motor up to their boat. This way if they did want to come ashore with us, they could hitch a ride and if they wanted to bring a bag with a change of clothes, we could carry it without them having to load the dinghy.
We went and got the Honey Badger and came back downtown. Motoring up to the sailboat, Cindy yelled out "Knock Knock!"
Jessie came up from the cabin to see who was yelling out to them. We exchanged "Good mornings" before Cindy said "Ok, I have an offer for you."
She went on to say "How would you girls like a vacation from the boat? Since we know the fog is going to keep you here all day and it's so wet and damp, how about you come stay with us and we give you a suite where you can take a nice hot shower, kick back with Wi-Fi to update the blogs and just relax without being soaking wet and stuck out here."
While we sat there tied up talking, we kept noticing a pod of dolphins playing a little ways from us in the bay. We asked about their fuel supply and they said they had one full can of diesel. I asked the girls to give me their empty diesel can and I'd run up to the gas station in our boat and fill it up so they wouldn't have to walk all the way to the gas station with a 5 gallon can of fuel.
Cedar Key isn't that conducive to live-aboard boaters. We don't have fuel on our docks, we don't have a dump station for them to empty their tanks and we don't have a dock that larger boats can pull up to so everything has to be loaded into a dinghy and brought ashore.
The girls accepted our offer and said they'd pack up their over-night bags while we ran and got them some diesel fuel. It's not like we can pull up to a dock and just fill up the tanks, but with our boat, we can motor up to one of the Bait Shop Docks and walk across the street to Cedar Keys only gas station. In order to do this, you have to follow a few canals and get under a low bridge, so only smaller boats could accomplish this task.
Before we ran to get fuel, we motored over to where the dolphin were playing around and sat watching them for a few minutes. That's one of those things you never pass up an opportunity for.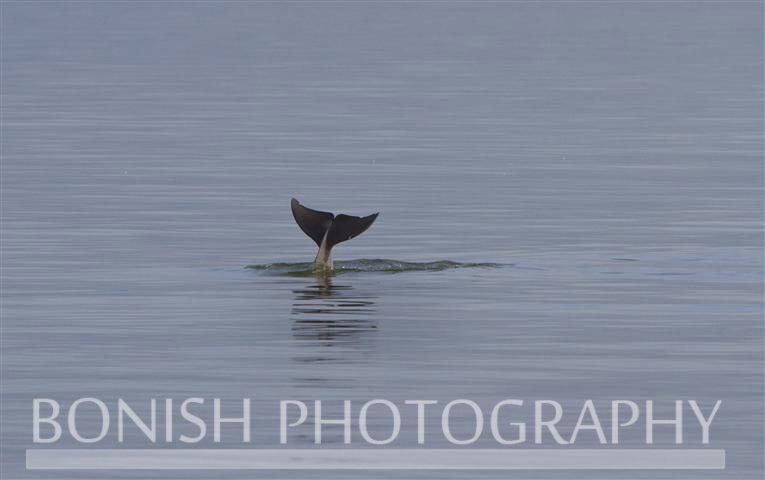 Dolphin Tail as it goes for a dive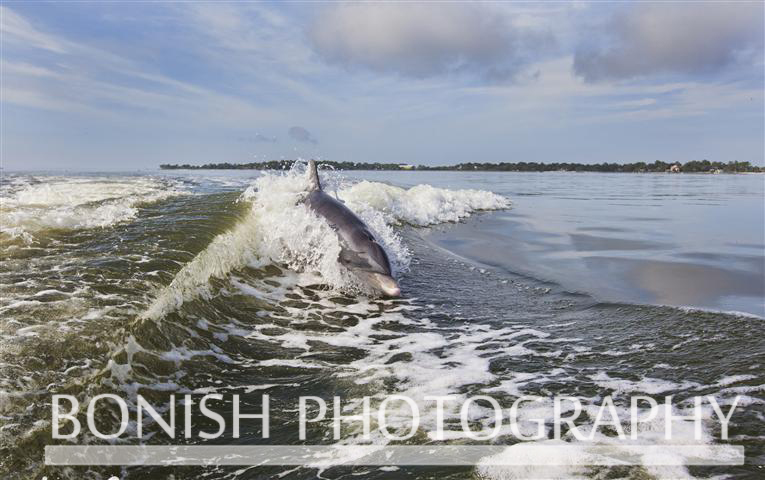 Following us back towards shore
Once the fuel tank was topped off, we ran back around and handed it off to the girls so they'd be set with full tanks.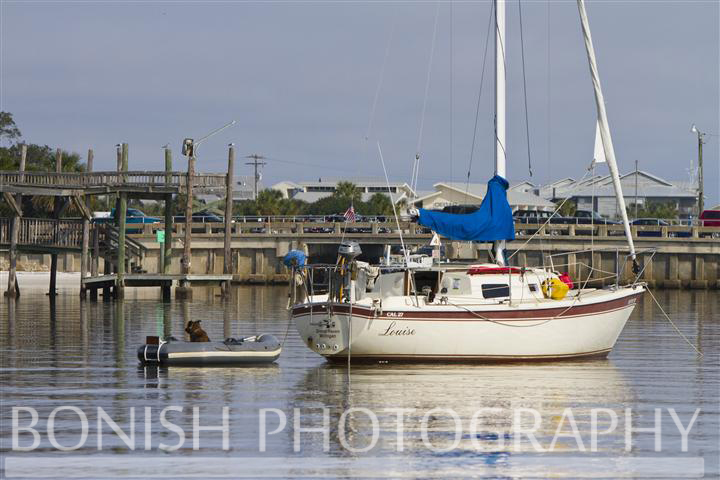 As we were pulling up, we noticed they had inflated their dinghy and Reggie was already sitting out in it. When we asked why he was in there, they laughed and said "As soon as we inflate the boat to go ashore, he gets in so there is no way he will be left behind."
They handed off their backpacks and a bag full of empty water bottles so they could refill their fresh water supply while on shore.
We ran back around in our boat and they said they'd row their dinghy over to the docks and walk up to the motel with their dog so they'd all get their daily dose of exercise.
Before we left, Jessie jumped in the boat with us and we motored over to another sailboat that was anchored a little ways away. I guess some fellow sailors, Johnny and Doris, had sailed with them down the Mississippi and met them here in Cedar Key to wait out the fog.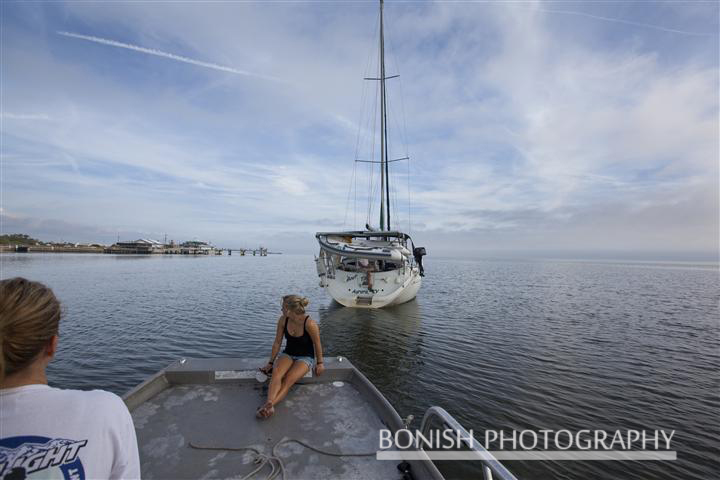 We invited them over for the dinner tonight and asked if they needed anything while we were here.
Johnny and Doris said they were good, but said they'd stop by later tonight for some drinks.
On our way back to the Low-Key Hideaway, we were running up one of the canals when Cindy yells "Look at that bald eagle!" We watched as a big eagle drops out of the sky and snatches up a fish right in front of us.
I yell for her to grab my camera that's sitting in the Pelican
box by her feet. She hands it off to me and grabs the wheel as I find the bird in the viewfinder and fire off a few shots as it flies by us. What a sight to see!!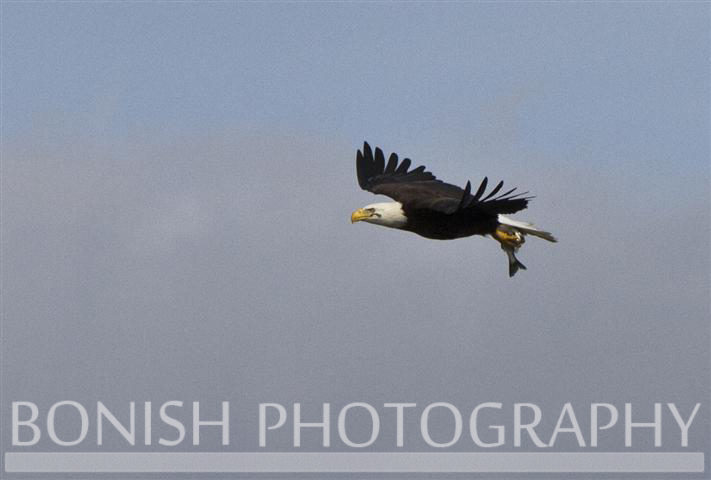 This right there is why it pays off to have a DSLR. It would have been impossible to capture the eagle flying past us in the few seconds we had to focus and fire off 8 frames. Smaller Point & Shoot cameras have their place for capturing photos, but there isn't one on the market that would have turned on, focused on a flying bird and been able to follow the bird as it flew past us at a high rate of speed.
Once back at the motel, Cindy went to work cooking up a big dinner of home-made spaghetti with garlic bread so the girls would get fed well tonight.
At one point, the fog lifted and we were wondering if the girls were going to want to try and get out of the harbor. Luckily they never tried to as it only took about 45minutes before we were completely socked in with fog again.
Later in the afternoon, I was working in the back yard when Jessie comes out the back door of her suite. She is freshly showered and wrapped in one of our LKH Robes. She yells out "OH MY GOD! We feel like Princesses! We have hot showers, soft robes, a giant bed covered in soft sheets and a down comforter, big screened televisions and a Wi-Fi signal!!!"
I remembered back to when Cindy and I would spend weeks boondocking out in the middle of nowhere without any amenities. When we did get back to civilization and would have full hook-ups in a campground, we'd both take looong, steaming hot showers, we'd be able to watch cable television and have a super fast Wi-Fi signal and we'd just lay around all day just relaxing in comforts most people take for granted on a daily basis. It would be like we were kids and we were getting away with something we weren't supposed to have.
I was glad that we could offer a day of comfort and relaxation for both Jessie and Katie and hoped this was karma coming back for all those kind folks that offered the same kindness to Cindy and I.
Katie even had a chance to wash down Reggie the dog that she said has been itching like crazy from always getting into the salt water. I don't know if Reggie was as excited as the girls to get scrubbed down and lathered up. Afterwards he spent awhile rolling in the grass trying to get the good smelling soap smell off of him.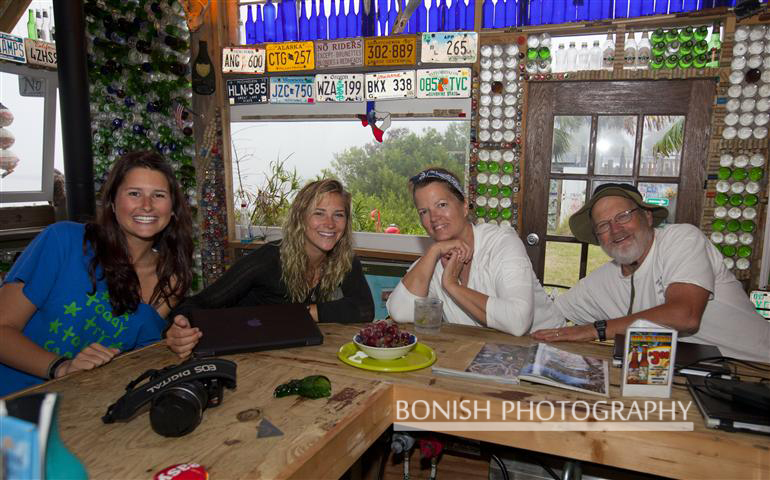 Katie, Jessie, Doris & Johnny hanging out on a damp, foggy night
That night, we spent a wonderful evening out at the tiki bar with a fire stoked up keeping the dampness out of the bar. Johnny and Doris showed up and joined us for dinner. Heath brought over some charts of the shoreline from Cedar Key down to Tampa to point out some sections they needed to pay attention to.
As I sat at the tiki bar laughing at our funny stories we were all sharing, I was again comforted where I was at this exact moment in my life. I might not be traveling, but being able to enjoy my time with such good people is pretty awesome. When you'd normally be cursing the gloomy weather, I was thankful that it was here to put Johnny, Doris, Katie and Jessie in our paths.
December 8th 12 - You Just Never Know What is Going to Float on In
Saturday afternoon, I'm sitting out at the tiki bar getting everything opened up for another night of enjoyment. The bar itself opens around 4pm each afternoon, but I usually head out there around 3:30 just to get everything set up.
Today had been a crummy day weather wise with dense fog hovering around the Cedar Keys keeping our visibility to about 100' for most of the day. There would be times when the fog would clear up and bright blue skies would appear, only to have another layer roll in and blanket those views with a nice shade of gray.
Boating in weather like this isn't really advised and my phone had kept vibrating all day long telling me there was a boating advisory to stay off the water due to the fog. That same advisory that was telling me not to go out in the fog is what kept some fellow adventurers stuck in the harbor for a chance encounter that would turn into something really cool.
While I was setting up the tiki bar, in walks a bubbly young lady that had been sitting out in one of our hanging chairs on the end of the dock. Jessie introduces herself saying her and her friend Katie have been sitting on the end of the dock for some time now waiting for the tiki to open. She walks around wide-eyed just looking at all my funky artwork that people have donated and I've created into something really unique.
I soon learn that Jessie went to an art college in California which explains a lot. I've found that many people that walk into the tiki bar will have a few different takes on it. If this person looking around is a left brained person that is seeing it for the first time, they usually make some sort of comment questioning how I got this passed through the building officials and they question the craziness of who came up with this.
If this person is one of those right brained people, the more artistic and creative side of the brain, then I can see right away that they understand what direction I was headed. They look around all wide-eyed and instantly start taking photos or asking questions about what material I've used to hold the bottles together.
I could tell within seconds that Jessie was one of those fellow Right Brained thinkers and I could see her cogs turning with excitement.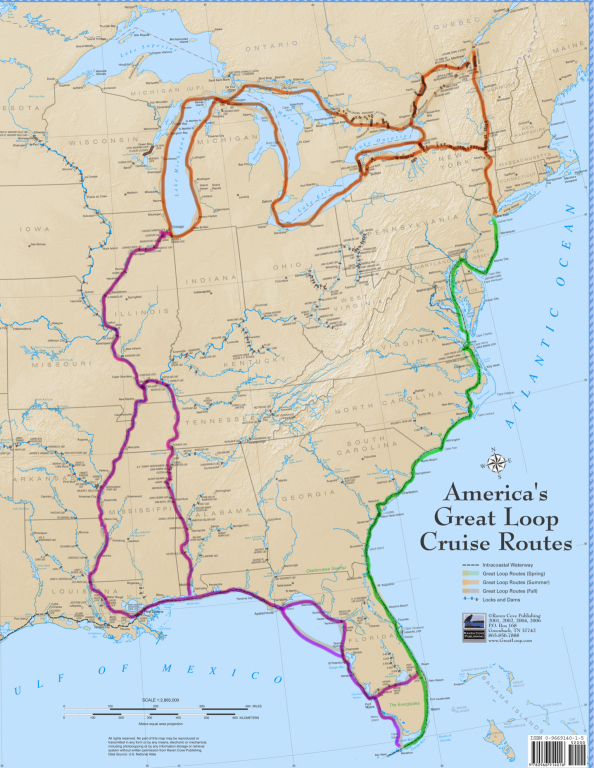 We spent the next few minutes just talking and introducing ourselves. While she was questioning me about the tiki bar and the motel, I was trying to get her to talk more about their adventure.....Let Me Explain.
When I asked where they were staying, I was floored when she replied very innocently "We're on our sailboat and we got stuck here due to the fog." She went on to explain "Since we're stuck on this little island, we've been wandering around all day just checking things out and when we jogged past the motel and the tiki bar, we had to stop and find out more info."
Now we all know my love and lust of sailing. We all know my absolute dream of completing the Great Loop via sailboat. So you might be able to understand how totally blown away I was when in walks two very young, beautiful ladies (Katie and Jessie are both only 23 years old) and they tell me they're in the process of their Great Loop adventure.
I instantly tell them they have to sit down and tell me all about their last few months on the water. Oh, did I mention they're both from Michigan too! So I basically keep them captive for the next few hours while I pour them drinks to try my hardest to keep them from leaving.
I'm sure they were thinking "Who is this crazy man, and why is he asking us questions faster than we can answer them?"
Each new person that would walk in the bar and sit down would ask the same thing. "Where are you girls from?"
When the girls would reply and I'd let the new patron know that they've sailed here via Michigan, each would be as blown away as I was.
So the night turned into a great night of wonderful stories being shared by all and a new found respect for young adventurers that I put up on a pedestal.
Katie and Jessie have a outstanding blog called amazingly enough, katieandjessieonaboat.com. Do yourself a favor and check it out. Send these young explorers a note encouraging their story and if you see so inclined, drop them a dollar or two to keep them going.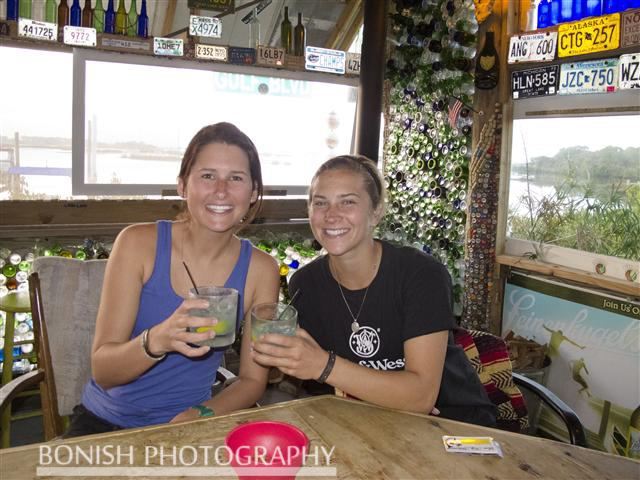 Katie on the left with Jessie on the right -
Enjoying some Cedar Key lemonade's at the Tiki Bar
Logo's, T-Shirts and Marketing
The marketing side of the Low-Key Hideaway is up to me. Cindy's in charge of the decorating, the layouts of the rooms and keeping the guests happy. Her and Amber do a wonderful job with that and it shows.
I'm the one who is supposed to keep people entertained with logos, new designs and funky art pieces built or hung around the grounds.
Knowing we'll be here for awhile, I was talking to Cindy one night while we were closing down the tiki bar and it was just the two of us. This is when many of our really good brainstorming secessions happen; I told her that "Cedar Key is our home port now. It's where we've dropped anchor and we'll be here for awhile to give this business time to grow roots."
I could see the glimmer in her eye and she said "I like that!" Figure out how to make that anchor thing work for us." So I started working on different logos to incorporate an anchor with the LKH abbreviation we use rather than always spelling out Low-Key Hideaway.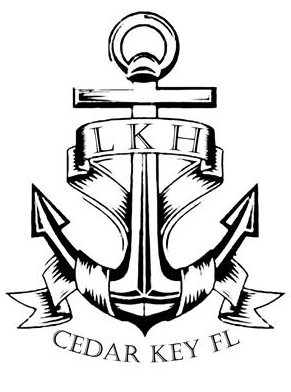 This is one logo I came up with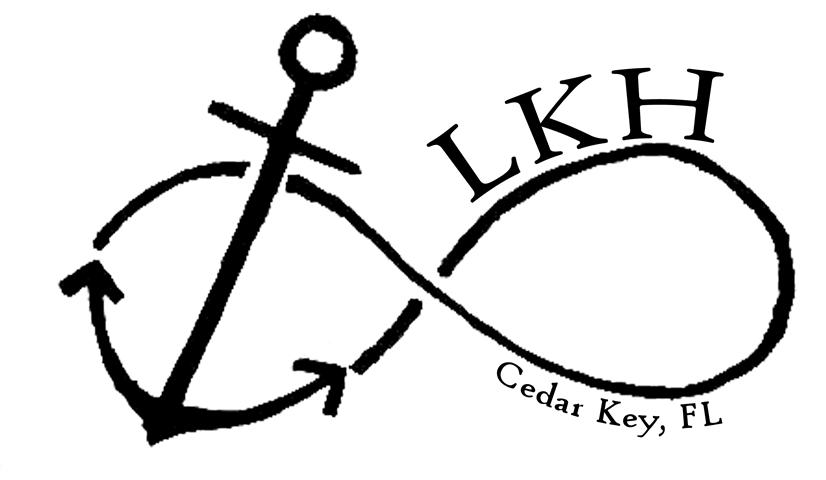 Since we don't plan on leaving anytime soon, and if we do, it will be to move to a sail boat (keeping with the nautical theme), I figured the Infinity symbol mixed with the anchor would be a cool logo
While I was designing these logos, I was searching for some retro pin-up art that I thought would be a good addition to the Tiki Bar Logo. With the super cool vibes of the tiki bar, pin-up girls, Hawaiian tiki's and a rustic feel just sort of go hand in hand.
I found some cool designs on Pinterest and contacted the artist, Becca Whitaker, asking if she would allow me to purchase one of her pieces to use as our logo. She informed me that the specific piece I was asking about was designed specifically for a company and they owned the rights to that piece.
I asked her about designing a custom piece for us and Becca let me know that she'd get on it right away. Cindy and I threw out a bunch of ideas that included keywords like 'Pin-Up', 'Sexy', 'Bodacious', 'Tiki', 'Cleavage' and 'Tropical' along with a few other words that would point her in the right direction.
A month later, Becca sent us some proofs to pick from. We pulled a few pieces from each print and combined a really cool piece that will be unique to The Hideaway Tiki Bar.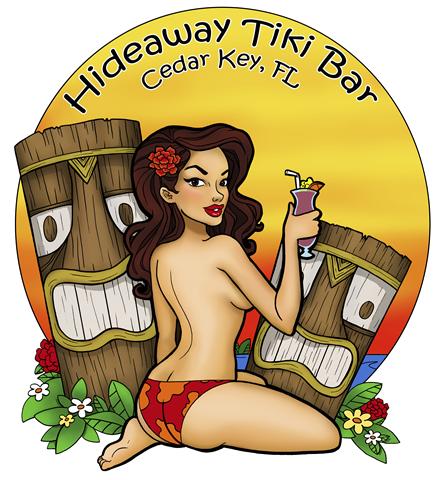 This is the finished logo that we'll be using for our next batch of T-Shirts. As soon as she sent us the final print and we sent it off to the T-Shirt company, we had her start on another logo that I think is even cooler. I cant wait to get it back from her and see what she comes up with.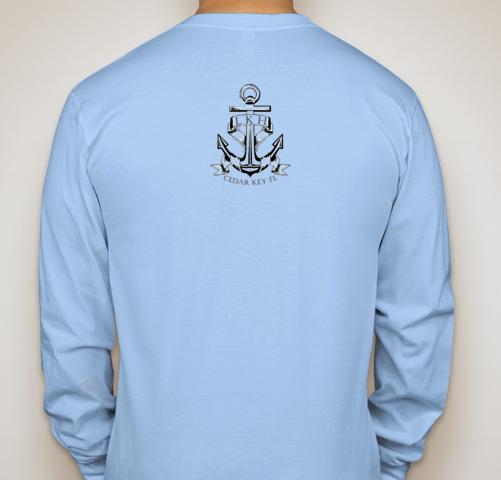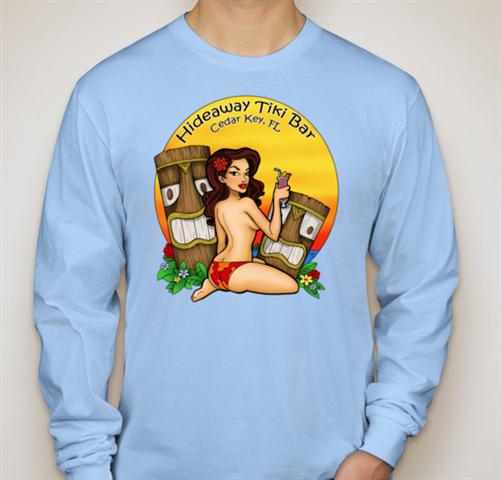 Back of Shirt Front of Shirt
By combining the two on an American Apparel Long Sleeved Shirt, we now have a pretty unique shirt to sport while working the Tiki Bar. The best thing about this is while the United States is complaining about a down-market, we're trying our hardest to keep everything made, designed and printed right here.
Becca is here in the Untied States. Using an American Apparel shirt keeps our product within our borders and we're using a local printing company that is out of Chiefland Florida so it stays as close to home as possible. Yes this will mean the shirts costs a tad more, but I want to be part of the solution, not the cause.
Realizing Our Reality
I know I talk and ramble a lot of our future plans of travel. Lately I've noticed that I've stopped browsing so many exotic sites that get my Wanderlust juices flowing. What I've been looking through and lusting after are things that will keep me right here in Cedar Key where I've finally realized, I'm pretty dang happy.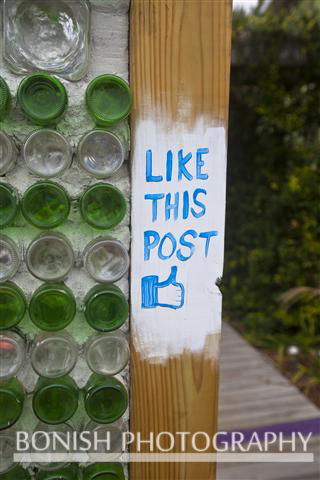 If we didn't need the camper as a back-up place to retreat to incase of a Hurricane or Tropical Storm, I honestly think we would have sold it months ago. Cindy and I both talked about it but agreed that we'd wait till after this Hurricane Season ended just incase Mother Nature left us without a structure to live in.
I've thought a lot of what we would do if we left here and I usually talk myself out of it when I start thinking of how lucky we are just to be here in the first place. I mean we live and work at our business, a business that so many people come to on their vacations. That's a pretty big deal when you consider that the average American only takes one or two vacations each year. If someone is saving up all year to come visit where we live, it becomes a wake-up call to tell me to stop lusting after other places. Not that I think I'll ever stop looking at exotic places to visit, I'm just not feeling like I'm missing anything by not being on the road right now.
This business is beyond what I would have expected when we first started just 3 short years ago and my goals have now become to try and keep up on top of that wave we've been riding. I've become obsessed with making this little funky place into something that people want to come back to and something that continues to make people say "WOW" when they see it.
We thought Cedar Key would be a stopping point to pad the bank account much like Yellowstone was. Our problem now is neither of us want to leave. We've fallen in love with the locals who have become like family to us, the scenery that continues to amaze us and provide eye candy for our camera lenses and our jobs that we feel so blessed to have. If you study any business models, they say a new business usually takes 3 years to gain a name and prove itself to it's visitors. If you can make it through the first three years then you've made it over the hump of "The New Business". If you can make it over the 5 year mark, then you're considered a staple.
Considering that we did so well our first year I just consider that we had no where to go but up. Winning the Business of the Year that second year and gaining the Title of the #9 Place to Stay in the United States by Trip Advisor, what can we do this 3rd year to top that?
I look back to our first few months here. It was non-stop work just to bring this place up to par. They couldn't even rent rooms and having return guests was something they'd never even thought of. Our biggest complaint now is that people can't rent rooms or make reservations because we're always full. Forget just showing up on a whim, most visitors need to make reservations months in advance if they want to stay for more than one day.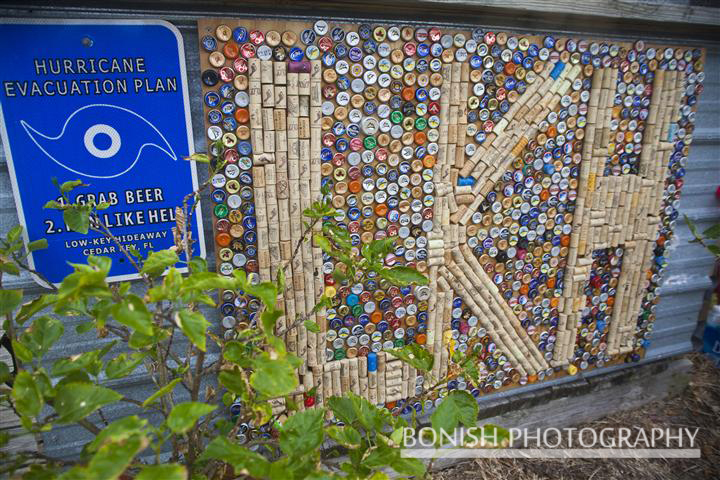 Another of my creations from recycled wine corks and bottle caps
Another thing I've noticed is the guests we have visiting us. It's probably one of the reasons its so easy to stay here without lusting to travel. We almost never get guests that come with negative attitudes. They all seem eager to share their traveling stories, show off their photos or join in when we're hosting a pot luck dinner at the Tiki Bar.
Even if every guest here is on their first night in Cedar Key, you'd almost think we're a bunch of old friends with everyone offering to lend a hand, laughing and joking and just having a good time.
I guess what I'm getting at is Cindy and I will never become rich off of this endeavor. Most people start businesses with dollar signs in their long term goals. For Cindy and I, we both said to one another "Let's just do something that we love and put as much of ourselves into it. If it works, then who cares if we make money because we'll be beyond happy. If we fail, then I guess we can always go to work somewhere that will pay the bills."
So far, it's worked! The reality is we're so happy right now just working our butts off that I cant imagine doing anything else. I read a saying that went something like this
"Do what you love and you'll never work a day in your life"
Few people actually adhere to that motto. I'm blessed to be one that is living it daily.
What a Busy Life We Live!
Where does the time go these days? It seems I sit down on a weekly basis with full intentions to update this blog, and next thing you know, I've answered a few emails, clicked on a few links, answered the door or the phone 3 times and next thing you know my day has flown by.
In the time it took me to type that paragraph, I've had to go out to the Tiki Bar because Coca-Cola just showed up with a delivery and I've heard my phone ring twice, but decided I need to get some thoughts and ideas jotted down before it's too late to turn back.
I was talking to my mother on the phone the other day as she scolded me for not calling her more often. I tried to apologetically explain that with the Tiki Bar being open 7 days a week, the Low-Key Hideaway being as busy as it is, this settling down to take a break from fulltime travel has consumed our lives much more than we ever thought it would.
I can just never find the time to get to many of the things I plan on each week.
Our daughter and grandson came to visit us last week which showed us how Un-Child-Proof our house is. It seemed we were chasing the kids around non-stop trying to keep them from picking up things easily broken by a toddler.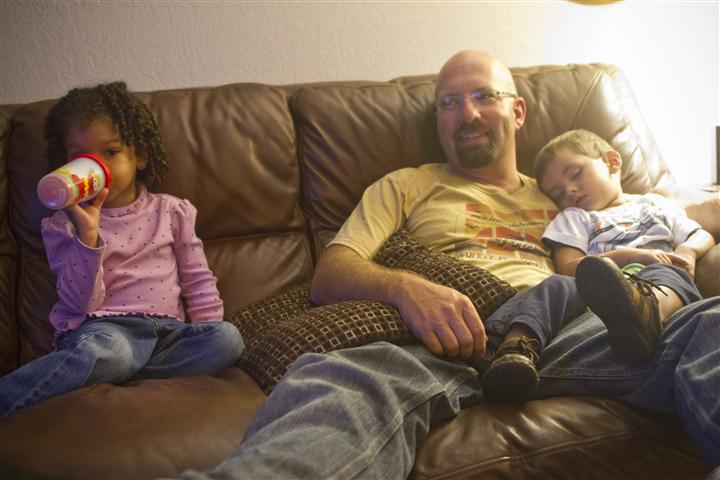 Grandpa Pappy with Jazper passed out on his lap and little Gabby not too far behind
We had big plans to spend the entire visit out on the water or galloping up and down a empty beach so we could wear them out and not have to worry about how un-protected our house is from an 18 month old. But when they arrived, the weather just happened to have turned really cold and cloudy, which kept us cooped up inside the house the entire time.
Since the Low-Key Hideaway is adult only, we really couldn't be outside doing much in the back yard or out on the dock because so many of our visitors are staying here specifically because we're 'Adult Only'.
So we spent lots of time playing on the beach downtown and in the Cedar Key Park which has a HUGE play structure that always is a big hit for those visiting with little ones. Donielle had brought her boyfriend, Brad, with her who also has a beautiful little girl. Gabby and Jazper seem to get along great and I think having a sibling to share toys, food and attention with is a really good thing for any kid.
It was great seeing them and showing Cindy and I how hectic that lifestyle is and was for us.
With the past few weeks weather here in Central Florida getting so chilly, Cindy and I decided to add a little wood burner to the Tiki Bar. We figured this would add some ambiance to the already cozy atmosphere and keep visitors nice and comfy while watching the sunset and enjoying their favorite beverages.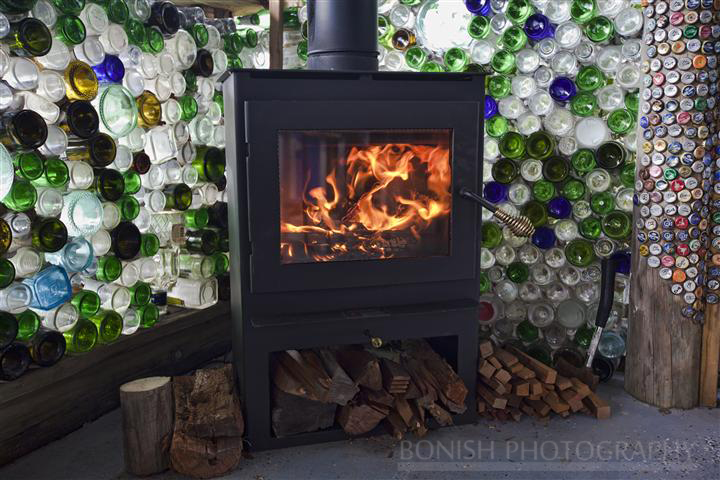 Cozy Little Wood Burner inside the Hideaway Tiki Bar
Since it's a free standing unit, we wouldn't have to worry about pulling any permits or paying anyone to install it for us and we were able to get it set up in a few hours time with nothing more than a cordless drill to hook the stove pipes together.
The big glass window gives that warm feeling with the fire stoked and it gives off an amazing amount of heat to really help keep the cool night air out of the tiki bar.
To aid in keeping the heat inside the tiki bar, I've added a few more glass doors to act as wind blocks. This will be the first of building materials that I went out and bought brand new, but I had been shopping around on Craigslist for weeks and haven't been able to find any used materials I could have put together, so I finally just broke down and went out and bought brand new glass storm doors.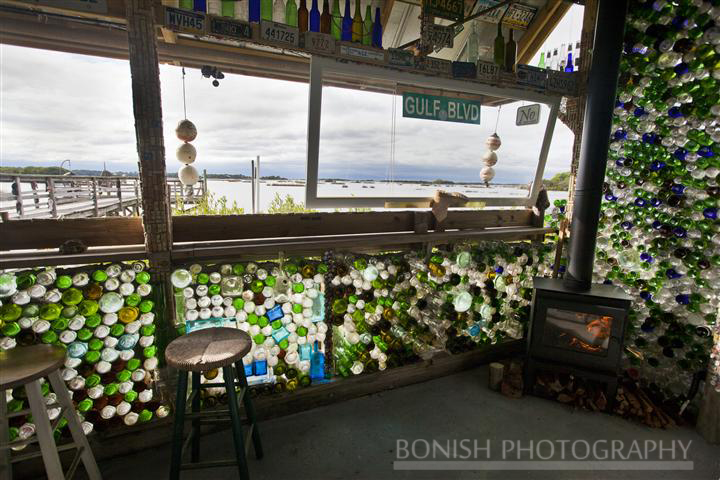 You Can See the Fireplace with the Storm Door Hung Sideways to help block the breeze
Normally I wouldn't be able to afford multiple glass storm doors, but one of our regular patrons said he was sick of sitting in the tiki bar each night freezing his butt off. So when he was questioning why I hadn't hung more doors to help block the cold wind blowing in off the water, I was explaining that the new doors were $120 a piece from Home Depot and I couldn't afford it.
He pulled a Hundred Dollar Bill out of his pocket and slapped it on the bar. He said, "There is my contribution! Now go buy some doors!"
The next morning I drove down to Home Depot to pick them up. I was looking on the shelves and could only find one of the no-name glass storm doors they had at this $120 price. I went and found a sales person to help me find them. After looking through his inventory, he said "It looks like we're out of them, so just grab the next model up and take two of those."
I questioned his logic as the next models up the line were Anderson Storm Doors that cost $197 each. He just said "Yep, that's our policy, so you'll luck out today."
DAMN!! If only I was putting these on our house or something. I felt guilty buying them to simply hang them sideways off a ramshackled together tiki bar, but sometimes you take what you can get and I wasn't complaining on this deal.
In the past few weeks, I've shot two weddings here in Cedar Key which is another reason I can't seem to find the time to get too much done. Editing wedding images can take days of culling out the shots where someone has their eyes closed, not the right look or just not the shot I was looking for.
I find it funny that I used to be so stressed out over Weddings that I'd loose sleep when getting ready to shoot one. Now I actually enjoy them and they have become one of my favorite things to shoot. I like the feeling that this day is one of the most important days in someone's life, and they've asked you to be a part of it. It's a good feeling. Especially when you can capture the right moments that they'll look back on for the rest of their lives.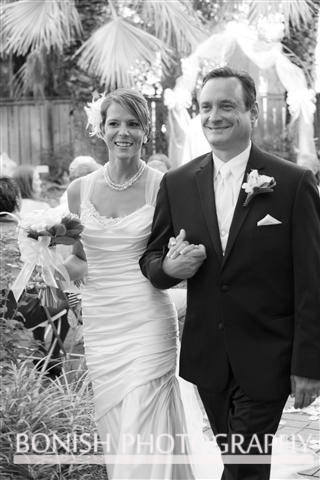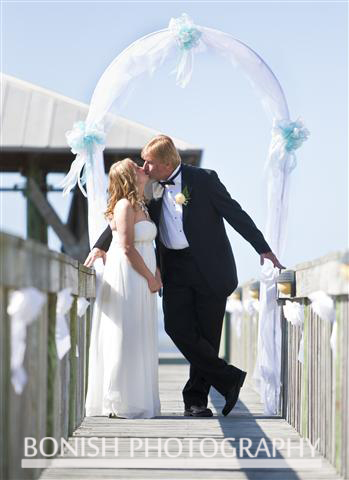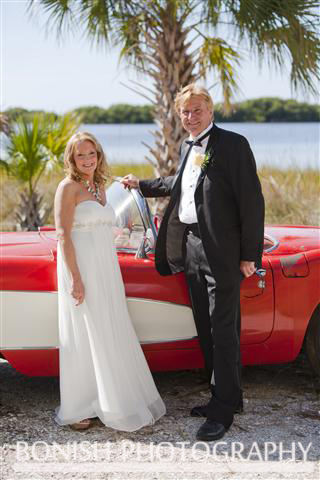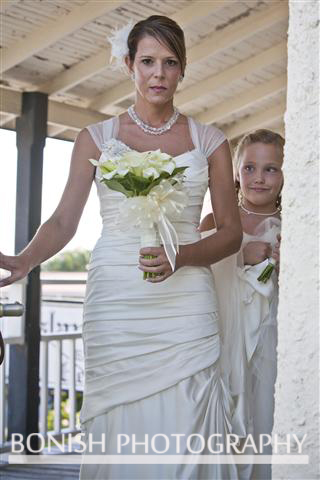 We're still working on getting the boat outfitted with all the little things that will make it a cruiser rather than a work boat. I've ordered everything and actually had plans on bringing it in to get it all installed, but with the family showing up for the Thanksgiving Holiday, we decided to keep it here rather than be without it during that time.
I cant wait to have everything put on it and be able to talk about it in detail. It'll be a very cool boat once we have everything done. We're also getting ready for the upcoming Cedar Key Christmas Boat Parade, and that'll be a big deal to have everything ready for that event.
We've met with the girls that put on the boat parade and upped the giveaways and prizes awarded for the contest. We also came up with the idea of having a big trophy that would have the name of that years winner engraved on the bottom of the trophy. Each year the winner from the previous year will have to hand off the trophy to the next winner so that new winner will have bragging rights for the entire year. Sort of a take-off of a Stanley Cup Trophy or something from the big leagues.
I cant wait to see the boats this year and see how this goes.
A few days ago we headed out with Tidewater Tours on one of their Suwannee River Boat tours with a group of photographers to see what we could find. Cindy's sister Teresa is in town for Thanksgiving, so she was able to go with us.
Although pretty dang cold, it was a great day on the water. We got to photograph White Pelicans, Osprey, Cormorants, Eagles, Alligators and Dolphins just to name a few. Not to mention beautiful sights up and along the Suwannee River and along the Gulf Coast.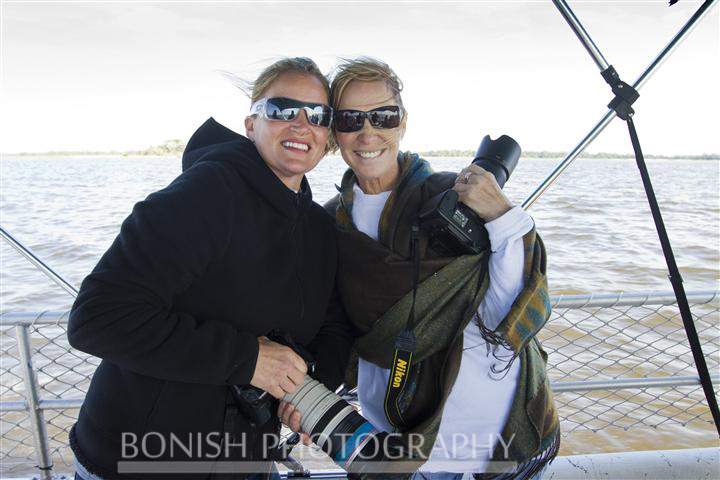 Cindy & Teresa trying to stay warm on the boat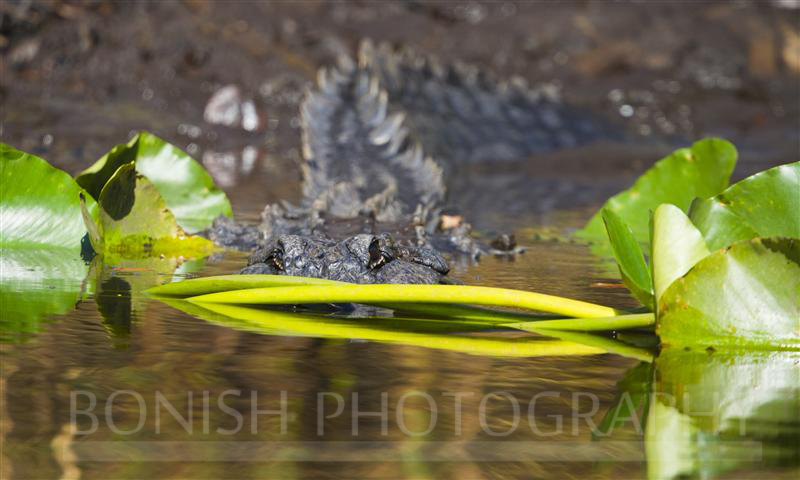 Looking down the nose of a 10' Gator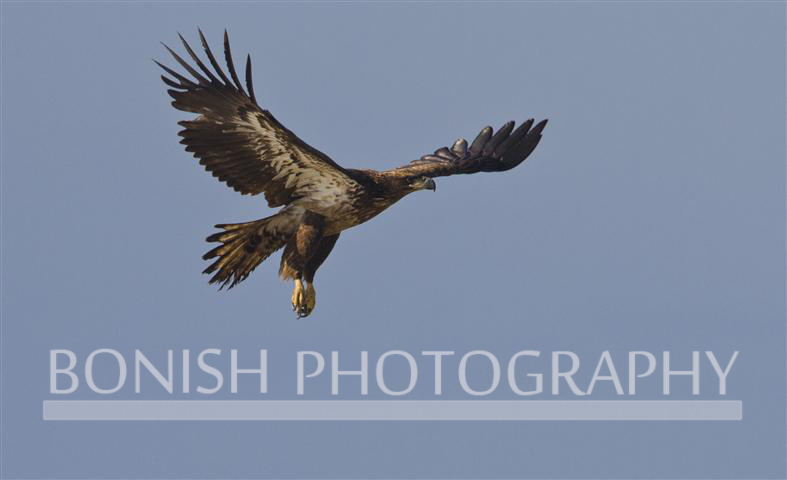 Immature Bald Eagle Taking to Flight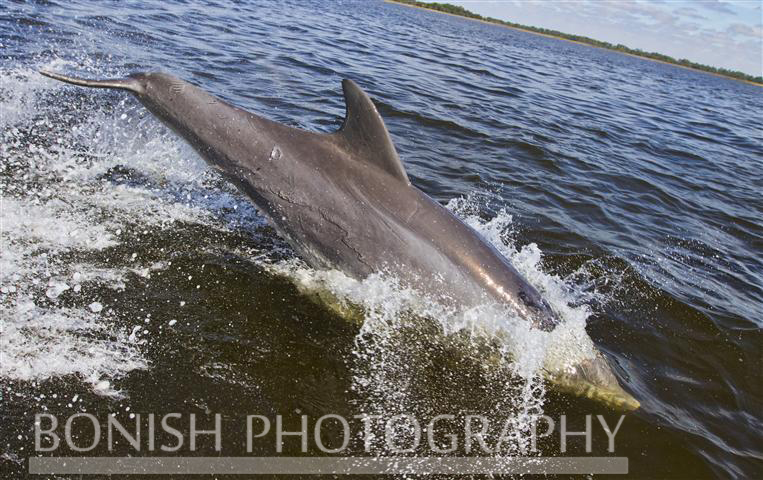 Bottle Nosed Dolphin that was jumping right beside the boat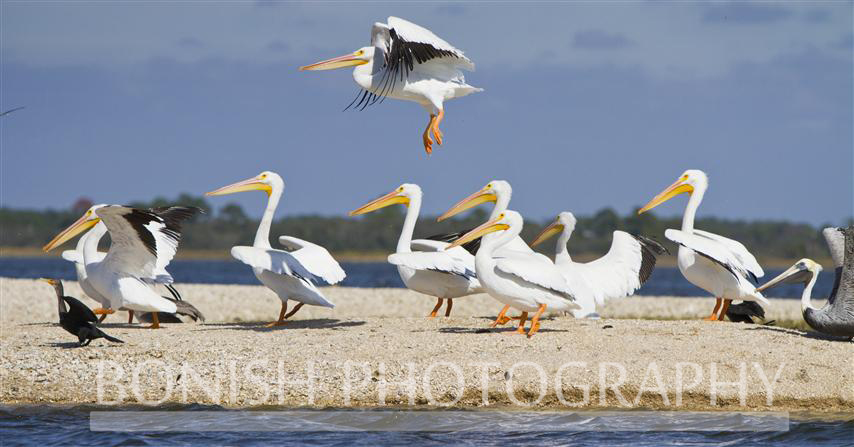 White Pelicans taking to flight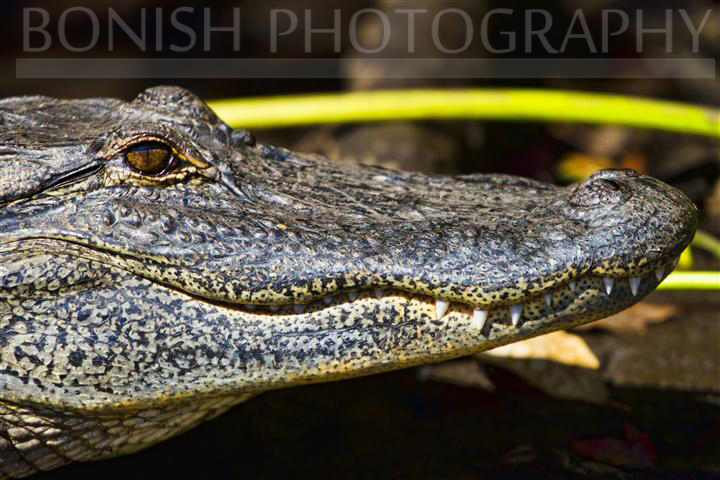 Close-Up of another gator that let us get really close to it
I like to say that any day on the water is a good day, but days like that are especially fun. Not a bad day spent behind the camera. I nailed that Immature Bald Eagle shot within the first 20minutes of the boat ride. I was so happy with that one, I could have just put the cameras away and just hit on the pretty girls for the rest of the day, but decided to keep them out and see what else I could find.
This next little piece is strictly for those who lust after Tactical Gear like I do. I started outfitting my AR-15 for the upcoming End of the World Party and here are a few of the items I've installed.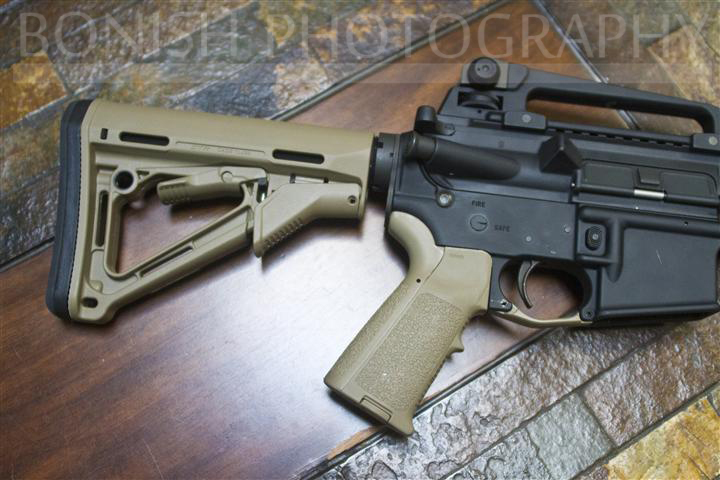 I swapped out the stock grip for a Magpul MIAD MIssion ADaptable Grip that has a much better feel. Plus, the inside of the grip has storage for extra batteries for the Surefire Light mounted on the front. I also removed the normal, non-adjustable stock that came with the rifle and mounted a Magpul CTR Mil-Spec Carb Stock. It's now adjustable to 6 different positions and can make the size of the rifle much smaller if needing to just carry it or strap it to the side of a pack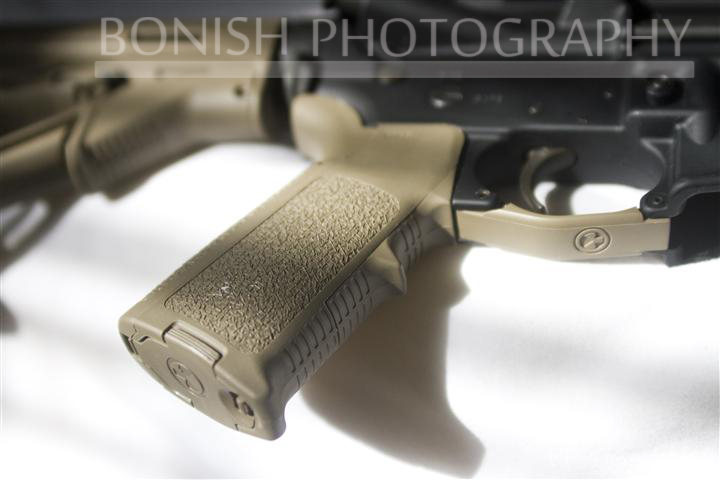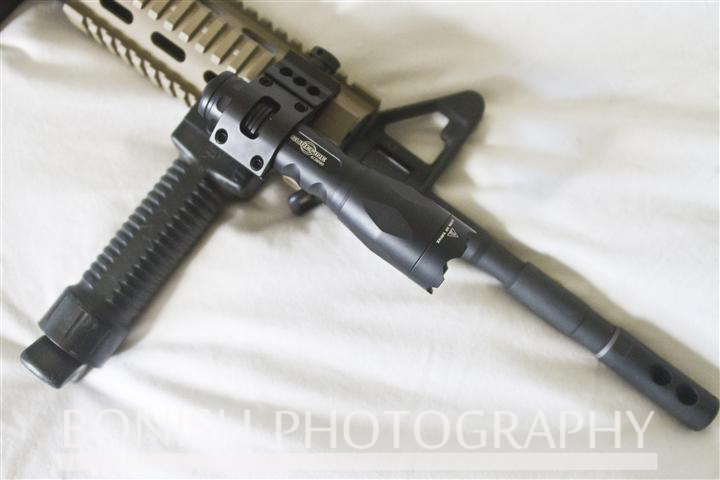 Up front I mounted a Mil Spec Polymer Composite Grip+Bipod
with an amazingly bright Surefire P2X Fury Defender LED flashlight. This has to be one of my favorite new toys! It shines at a blinding 500 lumens which you have to see to believe.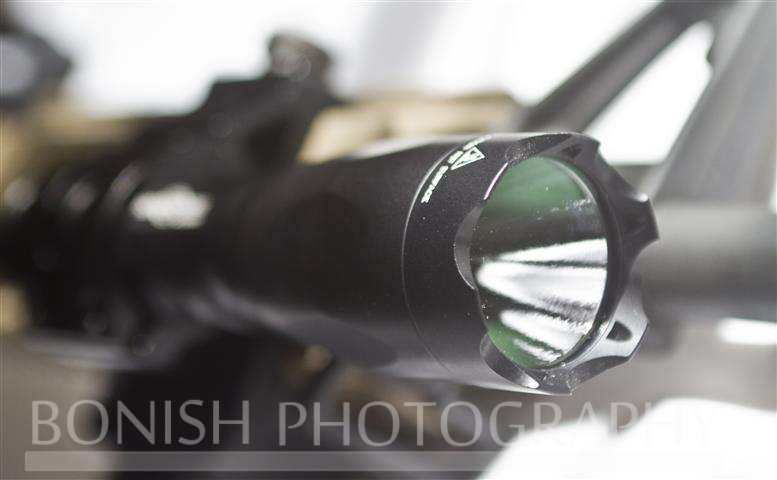 For regular carry, when not mounted on the front of the rifle, the front of the light itself is serrated so it could be used as a weapon if needed.
Next will be few more toys and accessories like a stock pile of Surefire 60rd Magazines and a nice Surefire Suppressor for quietness and noise reduction. Silent is good when throwing lead downrange.
I'll be sure and post more photos when it's all complete along with some long term reviews of the mentioned products.

___________________________________________________________________
Photo Gear We Use - Solar Tips, Fact's and Trick's we've learned while on the road
Camper Check List - A list of things we do before leaving camp. Again, this isn't gospel, but its a good start for those who might not already have a list made up.
Return to Top of Page
Need Unlimited photo storage- FREE Trial of Smugmug