When we realize our insignificance in this world,
it some how relieves the pressures from society to succeed -
Cindy Bonish 04/07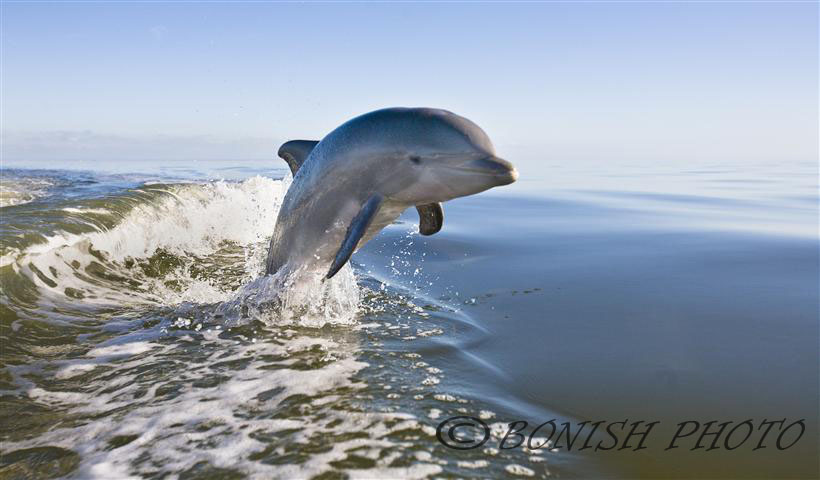 Pat's November 2011 Blog
If this is your first time here, you might want to start from the beginning of our fulltime Journey with our Past Blogs
If You Don't Know Me Yet, Click Here to Read My Bio
****
Friday November 25th - Recovering After the Thanksgiving Family Visit
Last Saturday the family started showing up. First my younger brother and his fiancée. Not too far behind them was my mom and dad. Later that night, my sister, brother-in-law and their 5 kids stormed into Cedar Key.
When the first wave showed up, we all headed into town to show my brother who had yet to visit Cedar Key, what our small town is all about. After another awesome burger at the Island Hotel, my mom and dad headed back to their room while Joe, Nicole, Cindy and I all went over to Dock Street so we could do one of the Cedar Key Pub Crawls where you start at one end of the street and work your way down to the other end stopping at each restaurant/bar along the road.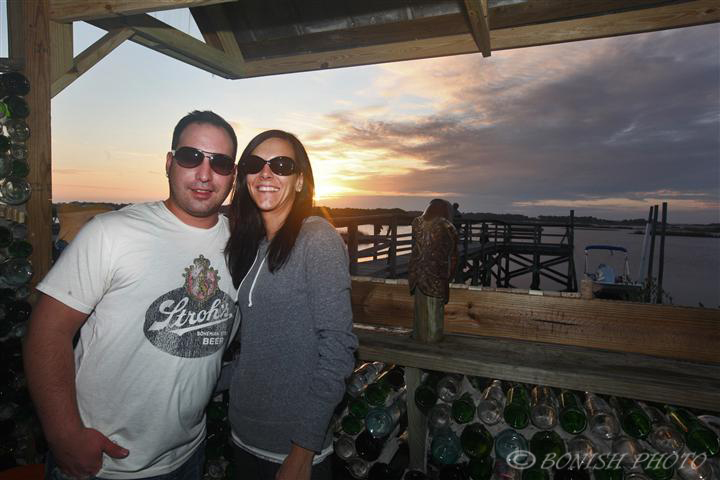 Joe & Nicole at the Tiki Bar for their 1st Cedar Key Sunset
With my brother not drinking these days, we all just hung out, talked and mingled with a few of the local characters. Something that Cedar Key is never in short supply of. My brother and Nicole got a kick out of the fact that each bar was so unique and had a completely different crowd than the next.
It was fun catching up with Joe and everything that has changed in our lives over the last few years of growing up and growing older. It was good to be hanging out and just laughing rather than always talking about family or serious issues. It was a fun night for sure.
We soon got the call that my sister and the rest of the family had just arrived back at the motel, so we headed home to greet everyone and start the fun filled week.
The next few days were spent with multiple boat trips around the islands. Plenty of dolphin encounters and so many awesome memories that hopefully the kids will cherish for years to come and keep Cindy and I in the Best Uncle & Best Aunt Status for their entire lives.
My mom and dad have come to visit Cindy and I twice and have yet to see dolphins? She always tells me that she thinks I'm Photoshopping the dolphins into our images she see's on our galleries.
I promised her that she wouldn't go home without seeing some dolphins this vacation. Joe and Nicole both told us that they've never seen a live dolphin in their entire lives. So seeing one, in the water, on the horizon or especially in our wake would be amazing. My goal was to make sure they went home spell bound.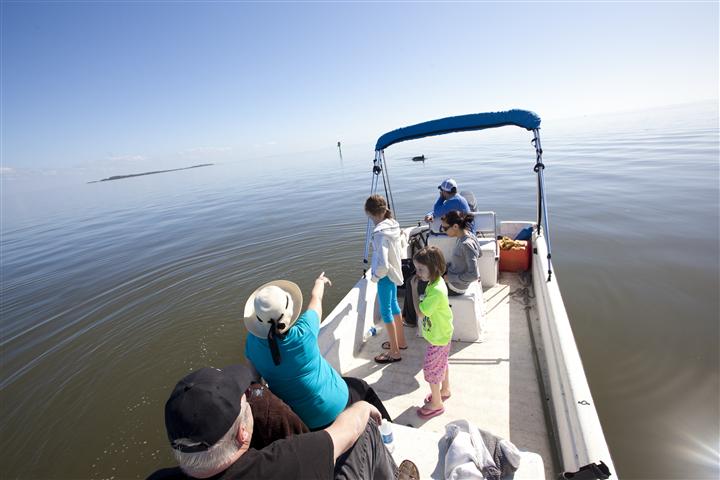 Sitting still while the dolphin play around our boat
Well within the first few minutes of getting away from our dock behind the Low-Key Hideaway, I point towards some dolphins jumping and say "Ok, get the cameras ready!"
About an hour later my brother says the same line that Cindy is always telling me, "I cant hold the camera up any longer, my arms are shaking so bad."
So their first encounter with dolphins is probably one that they'll never be able to recreate. I mean we had a pod of about 7 dolphins that wouldn't leave the boat alone. They were jumping, splashing, swimming in front of, behind of, beside of and all around our boat.
My niece and nephew who are ages 6 and 7 were reaching over the side of the boat within inches of being able to touch the dolphins who almost acted like they were trying just as hard to touch those little hands with their noses. I say it each time, I but I question who has more fun during the dolphin encounters, the Dolphins or us Humans? Just to give you an idea of what it was like, here are some of my brothers images from our boat trip. Remember this was his first dolphin experience and these are his photos he's going home with.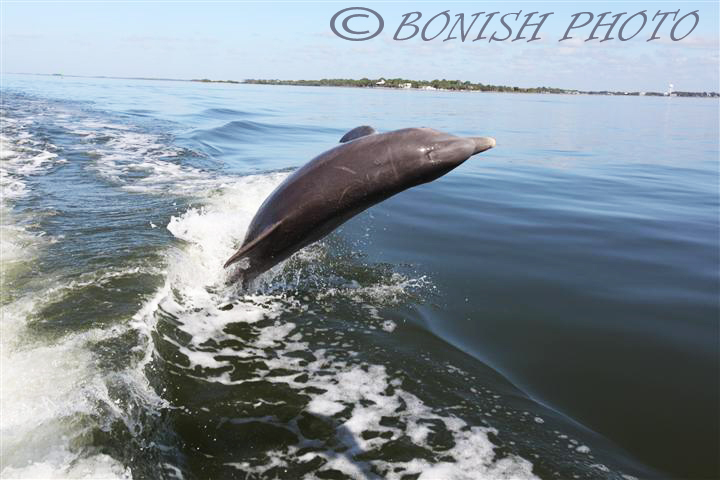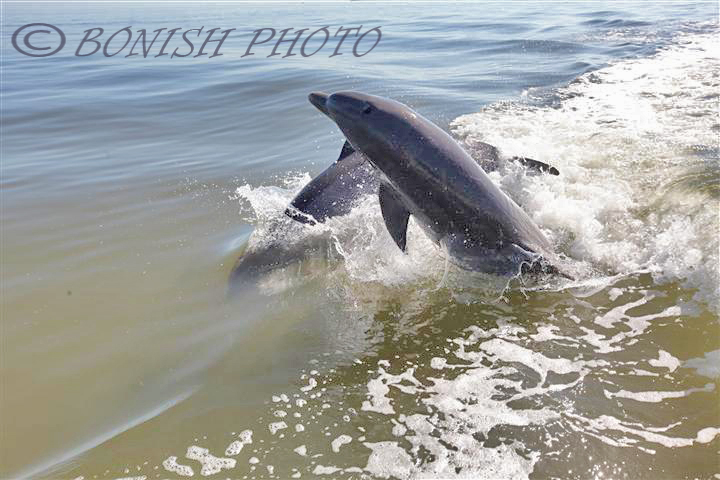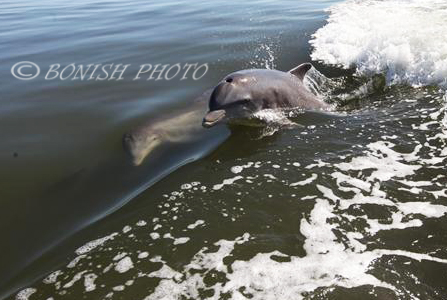 All of these Images are my brothers - Copyright Joe Bonish
Remember that was just our first day on the water too! We had numerous encounters like that over the last week. We also spent long days playing on the deserted beaches, collecting horseshoe crabs and various sea shells. The surrounding islands are the perfect playground for a bunch of active kids who love to run, jump and play in and around nature.
Remember that this is also the sister that thought the kids would be bored stiff after the first day here in Cedar Key. Cedar Key itself might not have much to keep young kids busy, but have a boat and the ability to get them to any of the surrounding islands, and you have plenty to do and all for next to nothing when it comes to the entrance fee.
It would take too long to go over every day they were here and all the fun stuff we did, but here are a few images to show you how wild and nutty my family is. The kids are FILLED with energy and keep you going EVERY second of every day.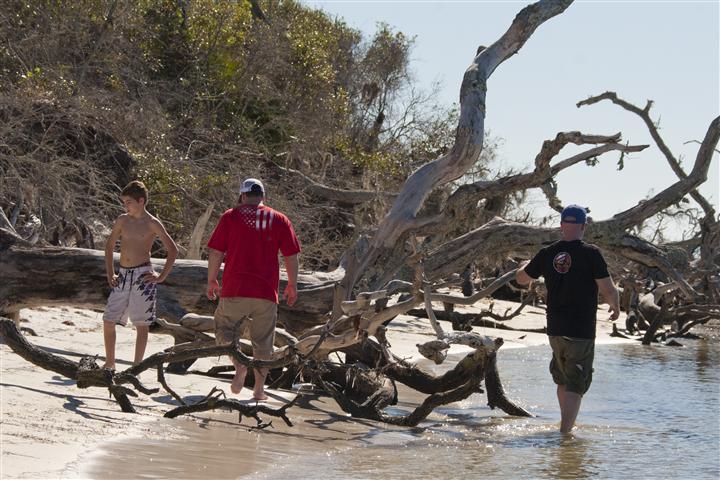 Austin, Joe and Sean all exploring the beaches of North Key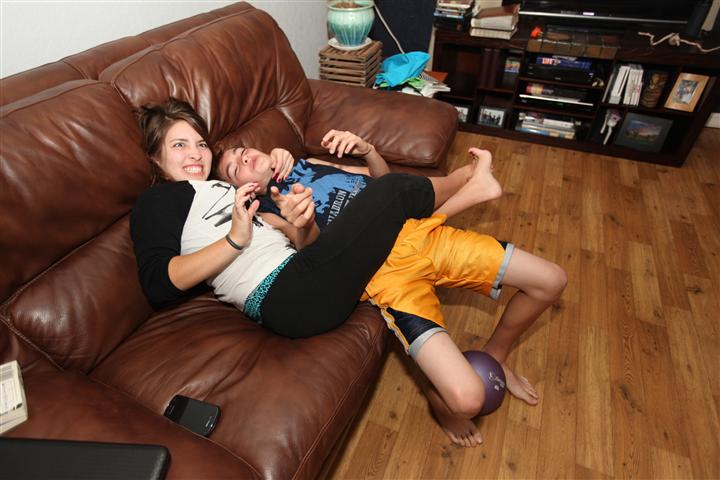 Courtney & Austin showing one another what Sibling Rivalry is all about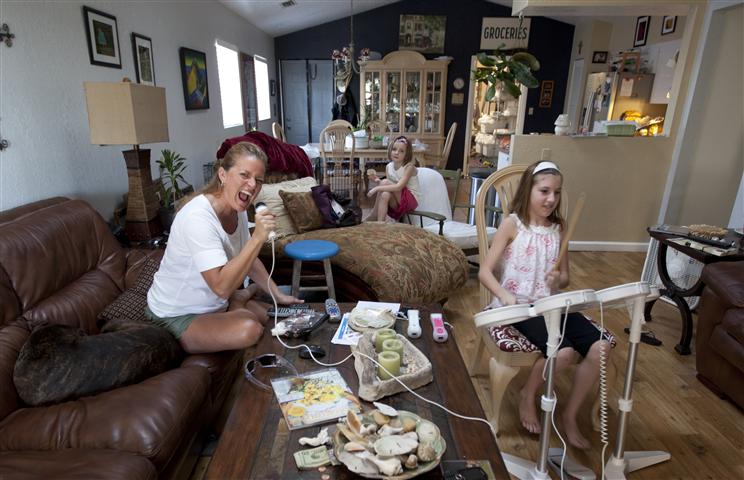 Cindy & Megan playing Rock Band so Cindy could get some Mic time...Notice Luca hiding his head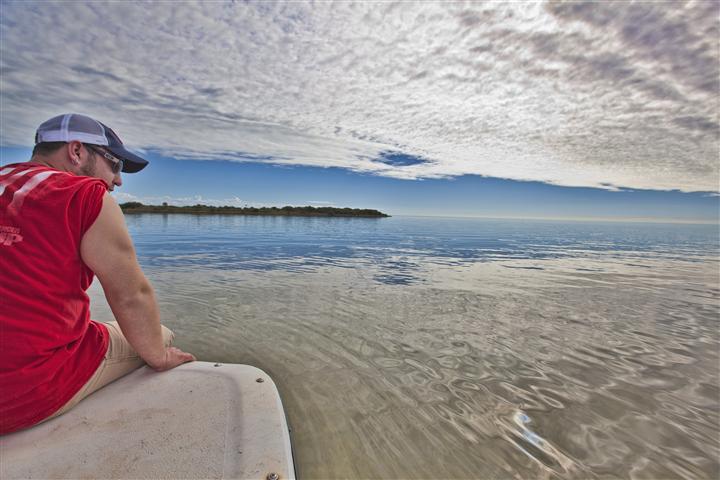 Chillin' on the water with Joe just catchin' up on old times and life ahead of us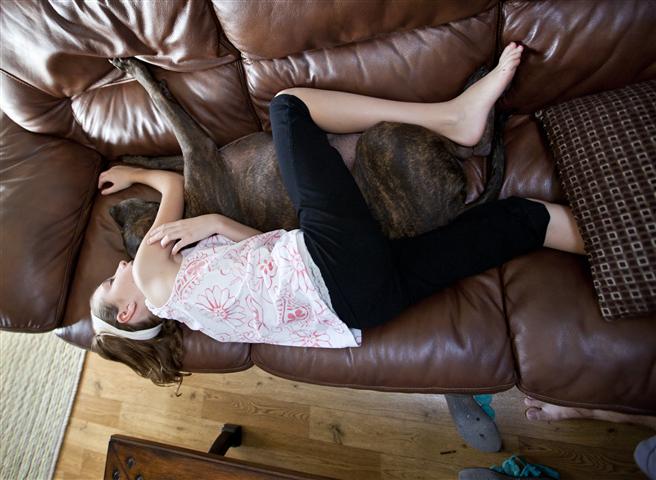 You know what they say about those big, mean Pitbulls.....It's all a Lie!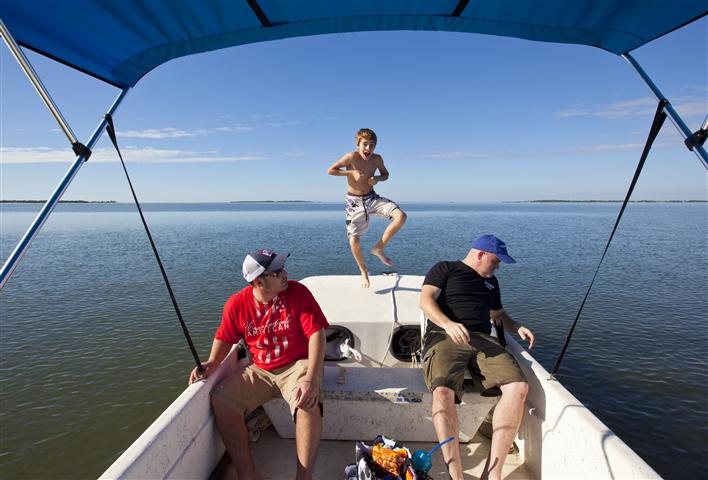 What happens when you allow a 14 year old
to have multiple Iced Teas and a Coca-Cola while on the boat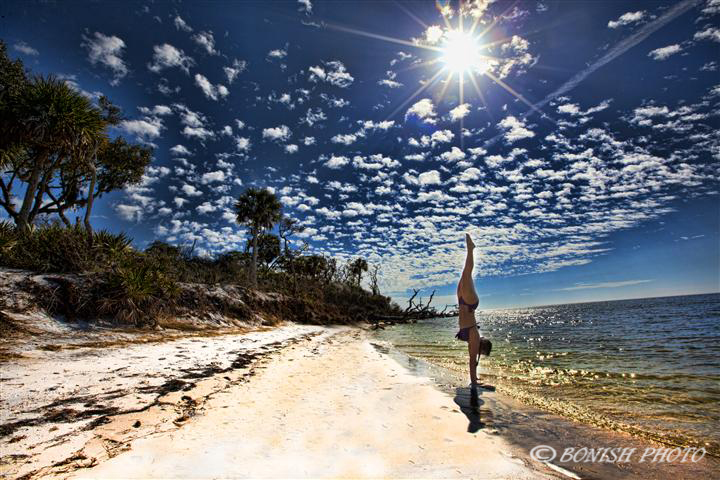 Courtney pointing at the Sun on North Key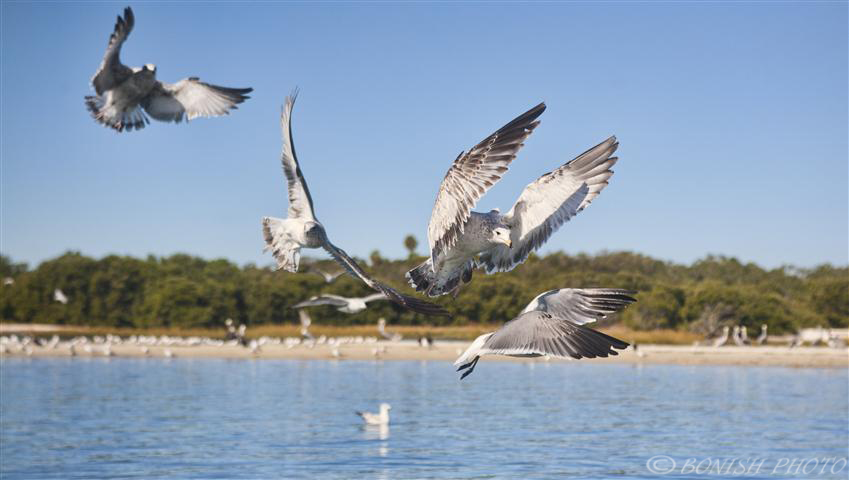 The Multiple Stages of a Gulls Wing Flaps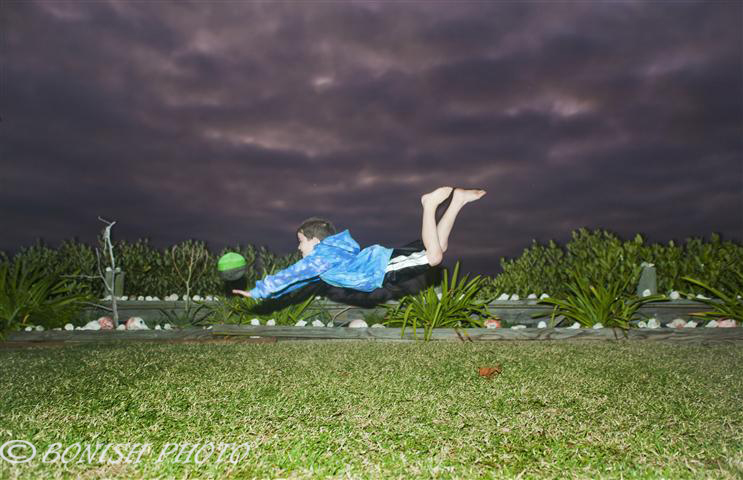 Nightly Games of Catch were played in the back yard - These Kids play for real!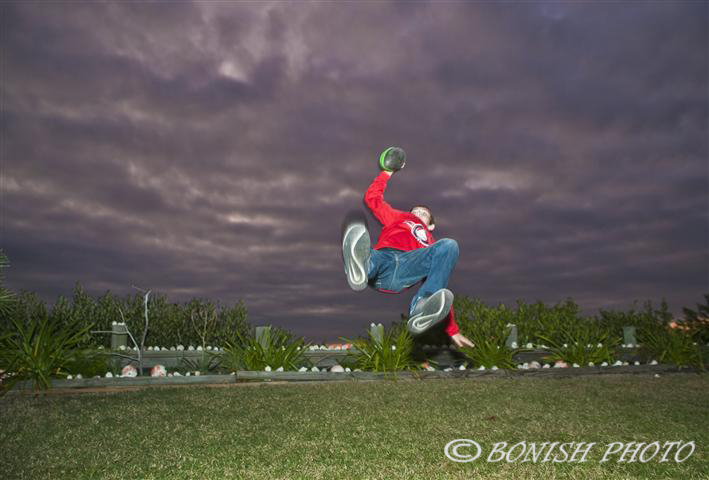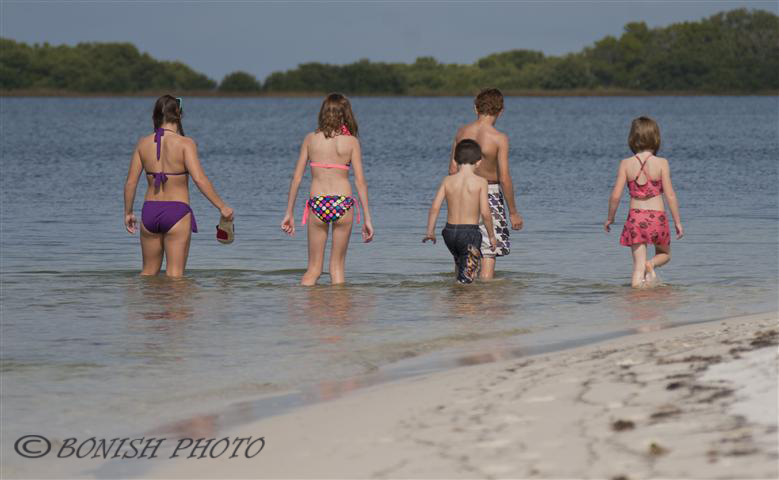 The Kids playing and shelling along the beaches of Cedar Key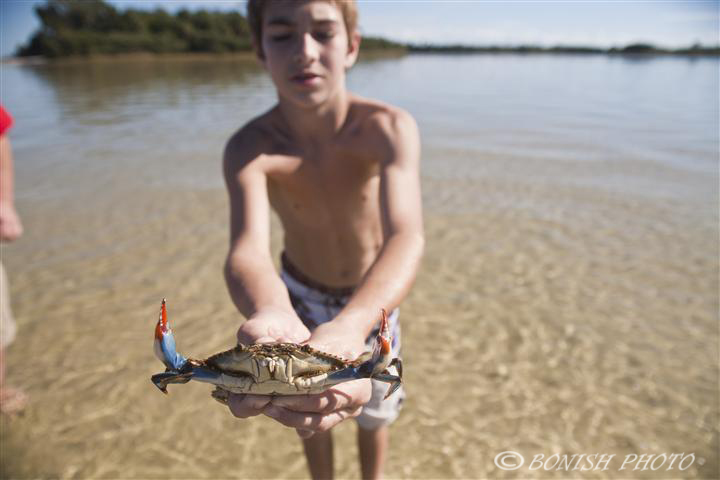 Austin with some Freshly Caught Blue Crab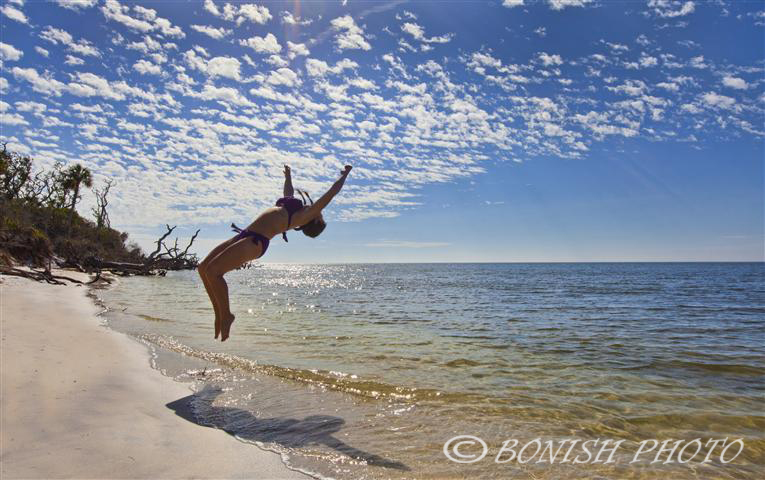 Courtney Matching her Athletic Abilities to my Camera Skills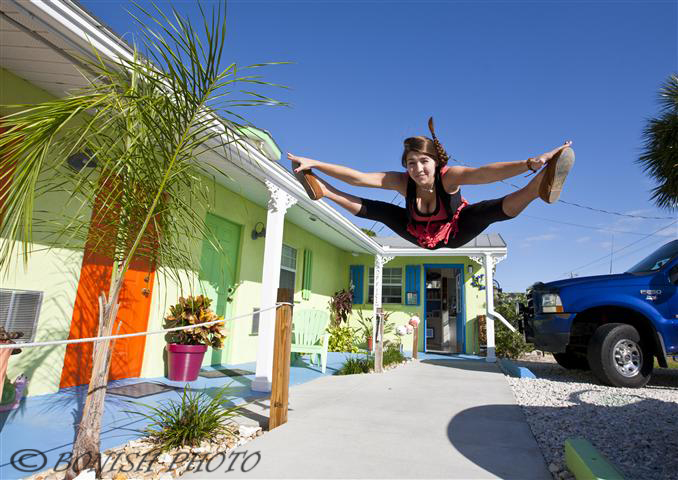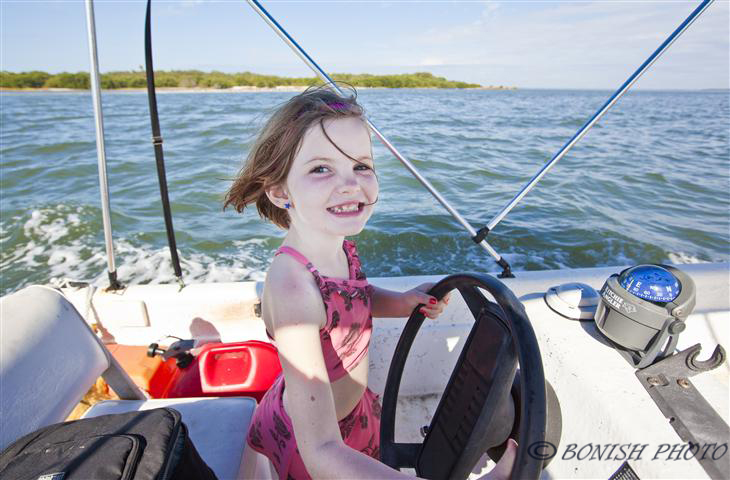 Morgan the little boat captain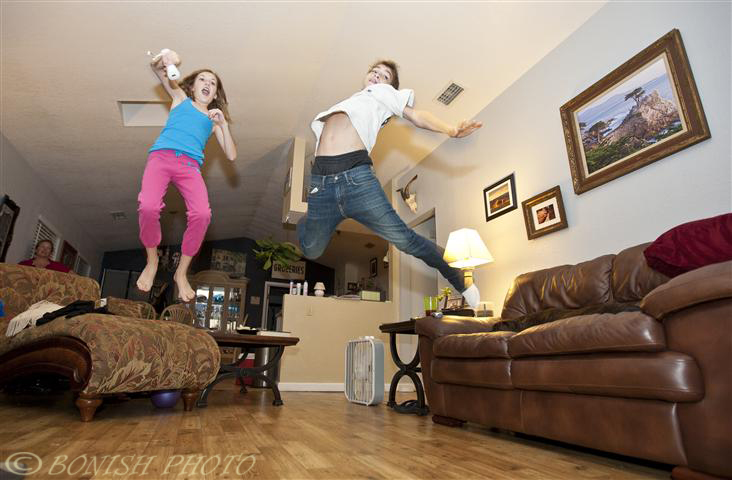 As serious as the games of catch were in the back yard, when it got dark and we came inside,
the games moved to the Nintendo Wii and stayed just as serious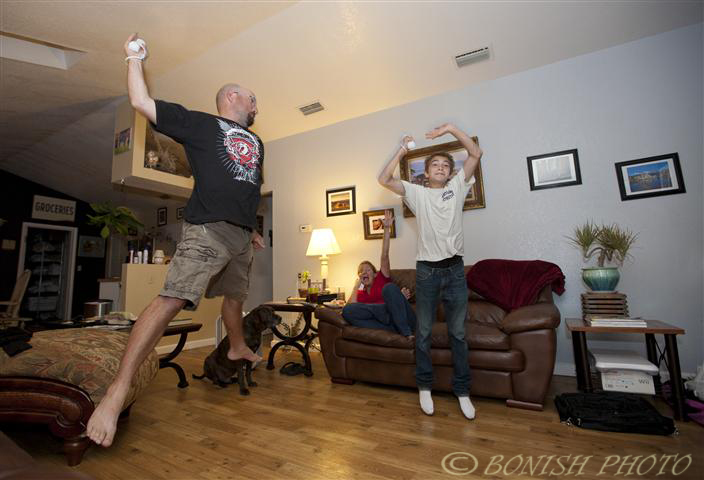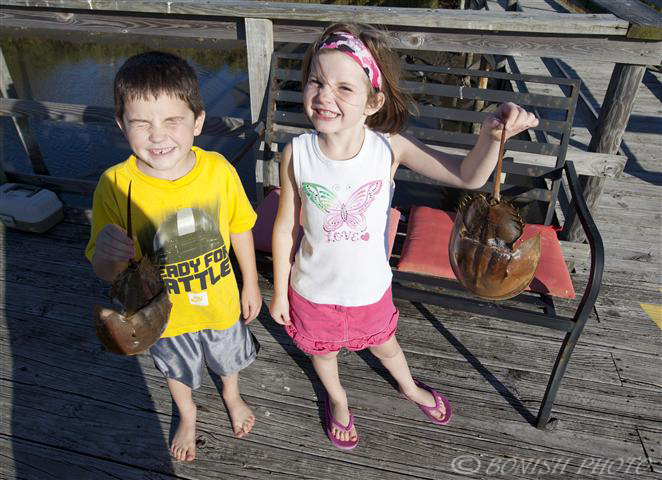 Ryan & Morgan with some fresh Horseshoe Crab for Thanksgiving Dinner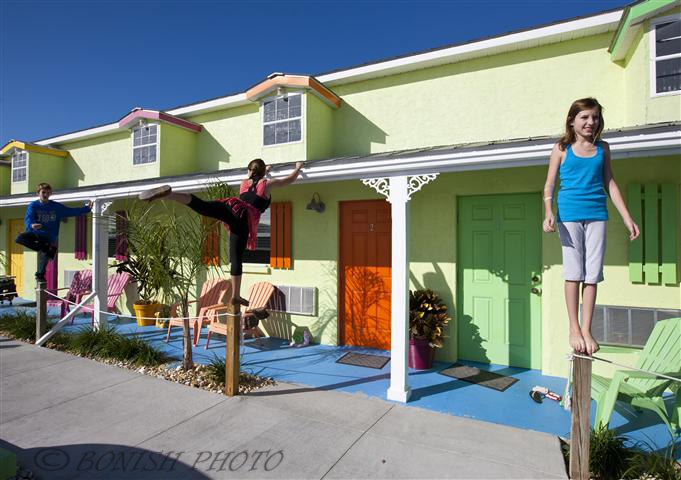 One of the reasons we always say this place isn't Kid Friendly is for reasons like this.
We walk outside to find the kids balancing on the posts out front.....
Another reason we're Adults Only...Except When it comes to Family
November 19th 2011 - Long Overdue Update
Finally an update on the blog and its been so long, I'm not even sure where to begin.
Back in the end of September, just after we got back from our North East Vacation, my laptop started making noises that were coming from the cooling fan. The model of HP Laptop I had is known for their motherboards running very hot, and I was told that HP actually has a Class Action Lawsuit against them for this series of laptops due to the overheating problems they were having.
Well after a few days of the fan making this noise, it finally quit working. This meant that the laptop would overheat so fast that I'd be able to turn it on, check a few emails and it would shut itself down before I could really get anything done.
We had just returned from our vacation, so dropping a few hundred ($800) on a new laptop wasn't really an option. I had a few weddings lined up to photograph during the month of October, so I had to wait till I could shoot these weddings before I'd have the cash to order a new one.
Once the weddings were shot and I got paid, I ordered my new Lenovo G770 laptop. This didn't do me any good when it came to updating the blog or working on my images because I then had to send my old laptop along with my new one up to my computer guy in Michigan so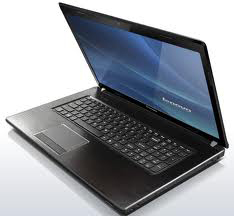 he could copy all my info off my old laptop and paste it onto my new one.
Many of my older programs were 32bit versions and this new laptop has a 64bit processor. So those needed to be upgraded and a few new programs were added to the mix.
The change-over was finished last week and the laptop just arrived in the mail yesterday. My next few weeks will be learning all the new programs, working out the kinks and remembering all my passwords and favorites I normally have saved to speed up my workflow.
Opening up my email, I now have over 3500 emails to cull through and countless ends to tie up. Not to mention getting to the images we've shot over the last month that I haven't been able to edit other than sorting through some of them on Cindy's laptop when she'd allow me to borrow it.
Our past few weeks have been non-stop craziness. In the past month, we've had Cindy's brother and his entire family visit from South Carolina which was a total blast. They had the entire motel rented so we were actually allowed to spend time with them because we didn't have to tend to other guests.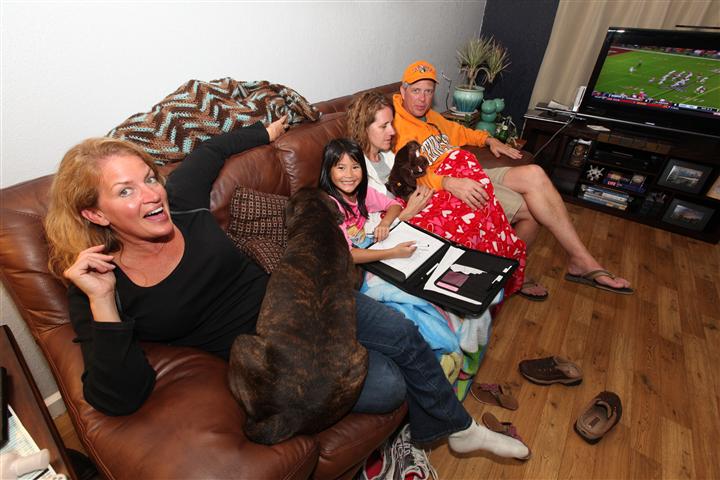 While the Milz family was visiting, we would go out each day on Luz's boat so we could enjoy the water. Our nephew Avery is an up and coming photographer (Avery Milz Photography) so it was a lot of fun to have another photographer around who was as energetic as I am to be out shooting every day.
Our first day out, we're motoring out the channel and we get some dolphins who start jumping in our wake. This is pretty common, but this pod of dolphins is really energetic and stayed in our wake for a LONG time.
Avery and I were in heaven and filled memory card after memory card of these playful creatures having fun behind our boat.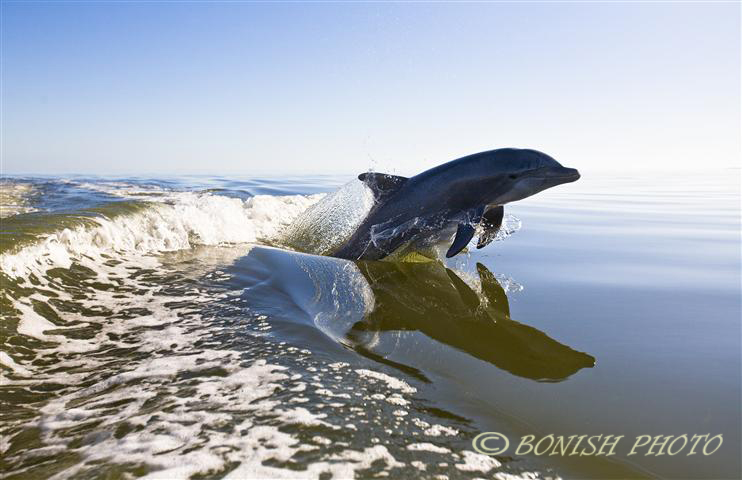 One of the many stunning images we've captured in the past few weeks
The next few days this happened over and over. Each time we'd head out on the water, another pod of dolphins would be following behind the boat and entertaining us the entire way.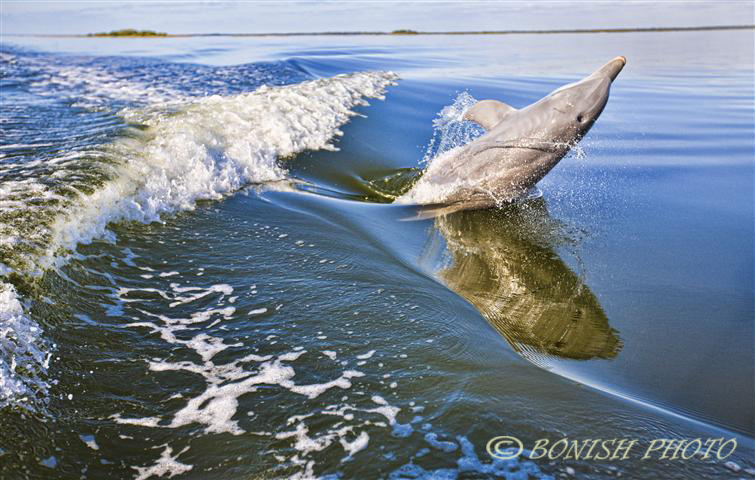 Cindy nailed this shot and it's one of my favorites!
It gave all of us numerous opportunities to get some outstanding images. On the last day of their visit, Cindy Milz, yes Cindy's brother married a woman named Cindy, wanted to bring her elderly parents out on the boat to try and see the dolphins play.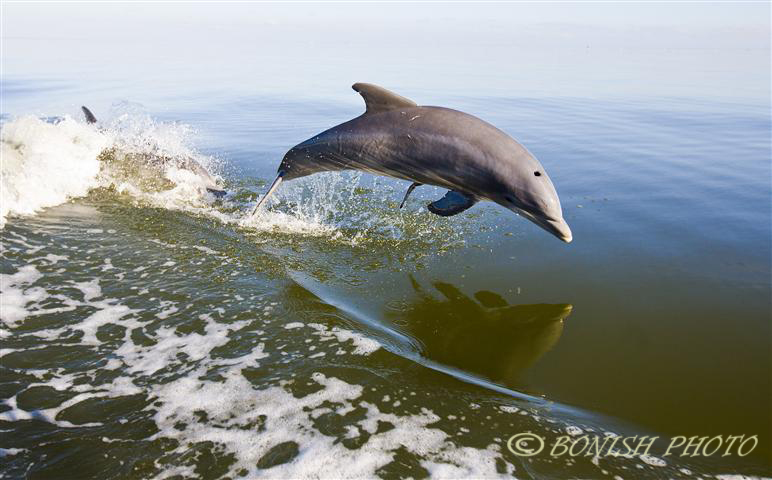 I'm always trying to nail shots with the dolphin 100% out of the water!
They're both avid birders, so even if we didn't see dolphins, they'd still be content being on the water.
About 3 hours on the water and we never saw one dolphin. We did see Eagles, Ospreys, White Pelicans, Egrets, Herons and dozens of other birds that frequent this area so it was successful day on the boat, just no dolphins. But that's the way Nature is.
The visit with the family was great and we all had a wonderful time spending time together.
______________________________________________________________
Remember when I talked about getting rid of our cap and moving to a flat bed? Well all of that was taken care of in one trade. I posted the A.R.E. Cap and the motorcycle up for sale on the Expedition Portal Forum saying I was thinking about switching to a Aluminum Flat Bed.
I was contacted by a fellow member who said he had a UTE Aluminum Bed that he had taken off his truck and he was looking to get a cap to put on his new F-250. He also said this was the first time in his life he was without a motorcycle, and had been looking for a smaller Dual Sport to run around on.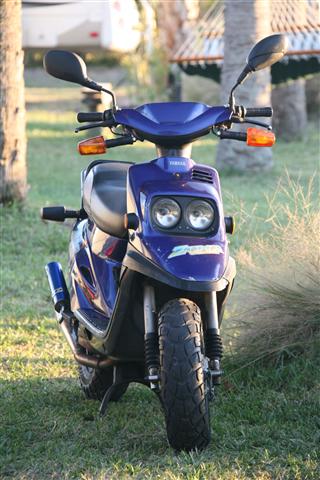 So in one email, I was able to get the entire package taken care of. Something that Cindy and I had agreed that if we could get everything sold, she'd let me make the switch to the truck.
Looking on Craigslist, I found a Yamaha Zuma (only the 50cc, not the 125cc like I want, but I figure I'll have Cindy get used to this one and see how she likes it) and picked that up for a steal.
Since we've had the Zuma, we've already put over 100 miles on it in just the past month running around town and have used a whopping one gallon of fuel in the process. Cindy is getting used to it, and I make her drive it when ever we head into town to go eat or just run errands.
We've only fallen over one time with the both of us on it, but I was driving and that's a whole-nother story. Imagine the two of us lying on our backs with the scooter idling on its side as Heath and Jolie sit there on their scooter laughing hysterically. This was in the main intersection of HWY 24 and Main Street too, at about 1am. Yeah, it was funny and Yes Cindy still has both her front teeth!
Once the beds are swapped out, I'll be sure to post lots of photos of the process and the final look. With the holidays and family visiting, it's sort of been put on the back burner.
I don't know if I mentioned that one day while walking into town for breakfast, I had one of the cameras and the Sigma 50-500mm lens strapped around my shoulder when the camera strap broke. The lens went crashing to the ground and jammed itself in the open position.
Cindy just keeps walking and says "Well, look at it this way. You now have a 500mm fixed lens! Let's go, I'm starving!"
Getting that fixed from Sigma meant that I now have a brand new 50-500mm lens, and that was the most expensive breakfast we've ever eaten.
Speaking of photography, the past few months have been really kind to us and our passion.
We had both entered a photo contest that was going on in Wyoming. You could enter images as long they had been taken in the state of Wyoming. We both entered some of our images and found out that Cindy took 2nd place in the Sports Category with one of her Rodeo images from the Cheyenne Frontier Days Rodeo. I also took 2nd place, but my image was in the Wildlife Category. Not bad considering there were over 3000 entries.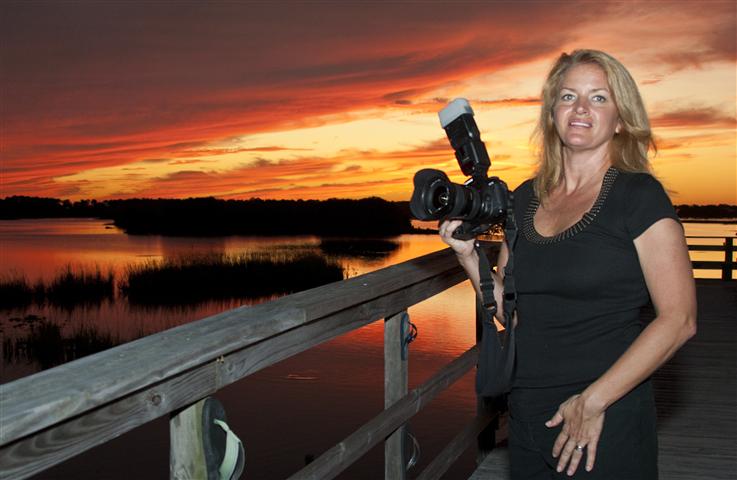 We found out that one of my images I took while visiting the Global Wildlife Refuge in Louisiana will be used for the cover of a book that is being written on the Pier David Deer.
Then the Global Wildlife Center contacted us a few weeks back asking if they could use one of Cindy's images for their new brochure they're working on.
We've shot 3 weddings in the last month and almost a dozen images have been bought from our Goat Island Lighthouse Gallery!
Cindy just said to me this morning that we're going to have to restock the images we have matted and for sale in our office because we're down to the last few prints. We've found there are a few that outsell the others 5 to 1. We cant seem to keep a few on the shelves and every time I have one printed and put it out front, I usually sell it within the first week.
We also got the proof for our first real book we've ever put together. We had a proof printed to see what sort of attention it would get from the locals. I brought it around to a few different people and found that I could have probably sold 30 copies of it already. Here is a rough draft of what it'll look like. The final copy will have more images and about 30 more pages. That's just showing it to a few shops, so we're scouting out printers to see what sort of costs we're going to be able to sell them at.
We'd like to keep it affordable, which will mean we'll probably have to get it printed overseas. We've talked to multiple printers here in the United States, and I now understand why people get their printing done in China. The quotes we've gotten from the American companies would mean we'd have to be selling the book around $75 which I know would mean it would just sit on shelves.
There is no use in having something printed if you know it wont sell. I'll be sure to post a link to where you can purchase it once we get the final prints done. This book is going to be strictly on Cedar Key and the images we've captured over the past two years while living here. Once we go through this first run to see how it does, I think I'm going to start working on the Every Miles A Memory Book I've been threatening about for so many years.
I'm thinking rather than the type of book you sit down and read from cover to cover, it would be more of a large print coffee table style book with a paragraph or two on each page, but rely more on our images to tell the story of our adventure.
So the past few months have really paid off photography wise!
My entire family is scheduled to arrive in a few hours and will be staying through the Thanksgiving Holiday week, so our days never seem to slow down. Remember that we're doing all of this while operating the motel, RV campground and tiki bar, which all seem to stay quite busy.
The tiki bar has slowed quite a bit these last few weeks, but I think that's mostly due to the cold weather coming in and the fact that school is in secession and all the locals are so busy with weekend football games and homecoming...etc.
Season will be here right around the corner and I know we'll be back to staying full on a regular basis.
Hopefully with my new computer, you'll see plenty of updates on our progress and lots of lots more photos.
Here are some of my favorites we've shot in the past few weeks that haven't been posted on the blogs, but have been on our Facebook page since that's so easy just to upload them to.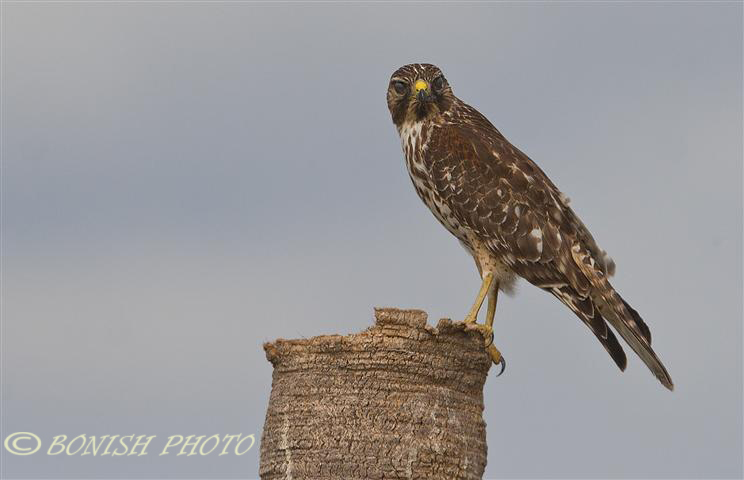 Red Shouldered Hawk Sitting on a Stump on Seahorse Key - Photo by Pat Bonish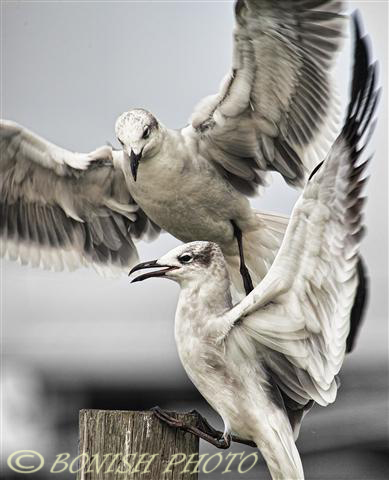 King of the Post - Gulls fighting behind the Low-Key Hideaway - Photo by Pat Bonish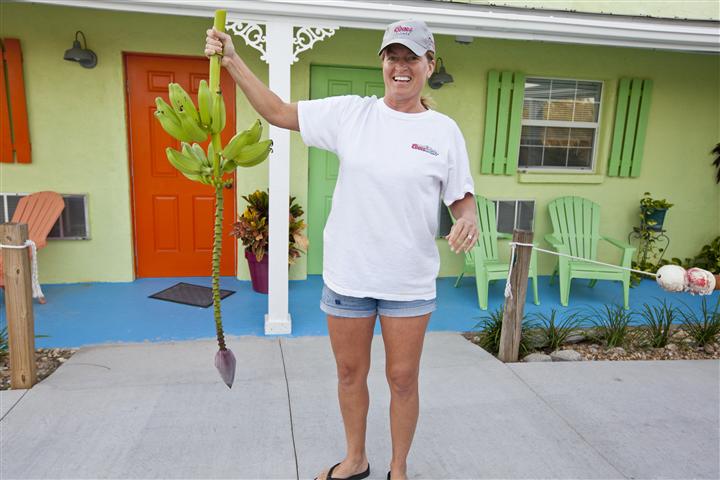 Cindy holding up our first bunch of Bananas that grew in the back yard - Banana Margarita's Anyone!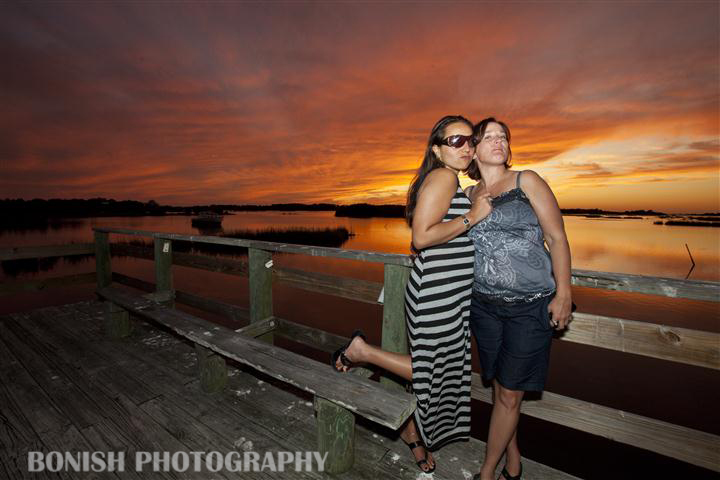 Friends of ours who came up to visit for the Festival Weekend -
Oh the stories that could be told from that visit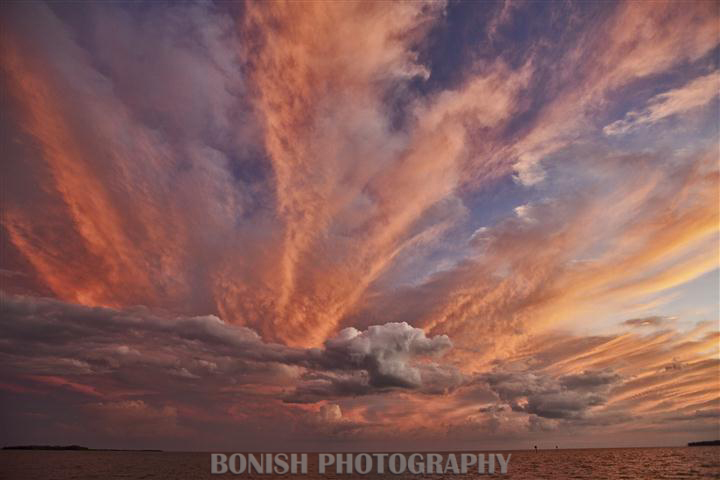 Cindy and I were out on the boat and a storm started blowing in.
It was right during sunset, so held out as long as possible because of how beautiful it was
___________________________________________________________________
Photo Gear We Use - Solar Tips, Fact's and Trick's we've learned while on the road
Camper Check List - A list of things we do before leaving camp. Again, this isn't gospel, but its a good start for those who might not already have a list made up.
Return to Top of Page
Need Unlimited photo storage- FREE Trial of Smugmug