When we realize our insignificance in this world,
it some how relieves the pressures from society to succeed -
Cindy Bonish 04/07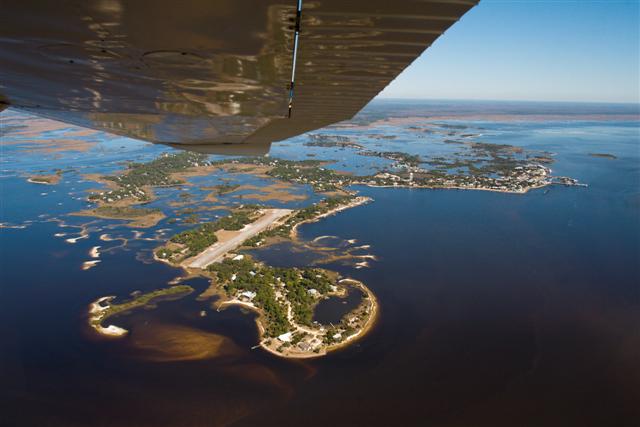 Pat's February 2010 Blog
If this is your first time here, you might want to start from the beginning of our fulltime RV Journey with our Past Blogs
If You Don't Know Me Yet, Click Here to Read Pat's Bio
Photo Gear We Use - Solar Tips, Fact's and Trick's we've learned while on the road
Camper Check List - A list of things we do before leaving camp. Again, this isn't gospel, but its a good start for those who might not already have a list made up.
****
February 8th 2010 - Moving into our Second Month of the New Year
Cindy's complaining about the fact that we're experiencing dreary weather and temps in the mid-50's here in Cedar Key this morning. She then turned on the Weather Channel to see what was in store for us and saw what the rest of the country is experiencing.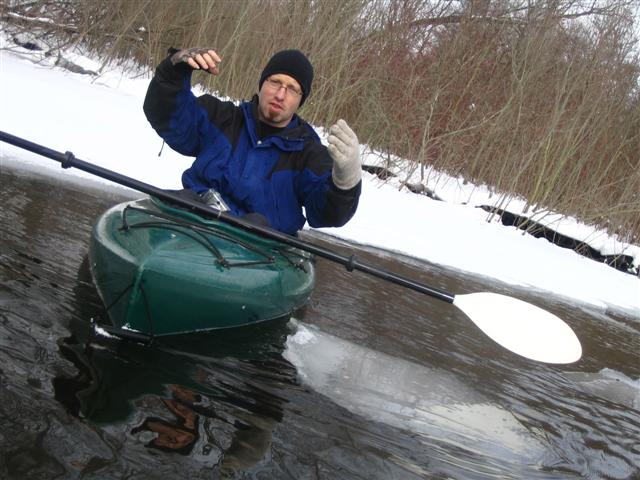 She then laughed and said "Here I am complaining about wearing my slippers and D.C. has waist deep snow and no power!"
So I guess we need to count our blessings and enjoy our mid-50's.
My last few days have been a marathon of building. The tiki bar is really taking on a look of its own after I found someone selling a group of old wooden doors on Craig's List.
I had built a wall to block some wind and add a barrier between the back of the motel and the tiki bar. I didn't want people to be sitting at the bar looking onto the private patios behind the motel. But once I built the wall, it looked just like it sounded, a bare plywood wall lacking any character, and this place oozes character, so this needed to be fixed.
I started looking through the Construction Materials page on the local Craig's List to see if I could find any salvaged materials that might add to the look of the bar and keeping with my recycled theme of the whole place. That's when I found the doors. $50 for 8 solid wood doors isn't all that bad and surprisingly it looks pretty cool. I lost one of the doors to Miss Cindy who fell in love with one in particular and wants to use it as a headboard in one of the rooms.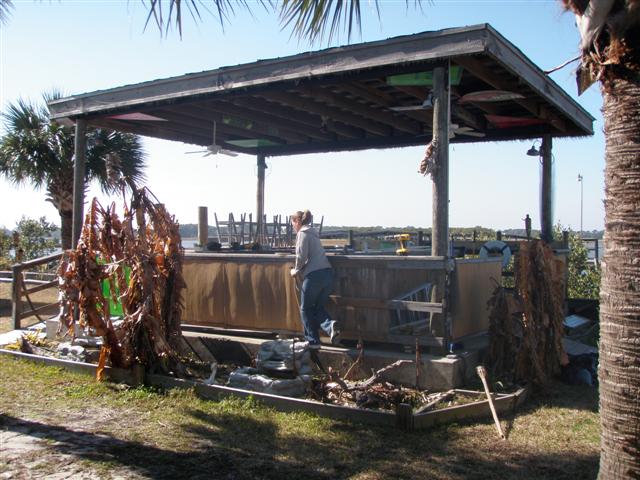 Cindy removing the old Railing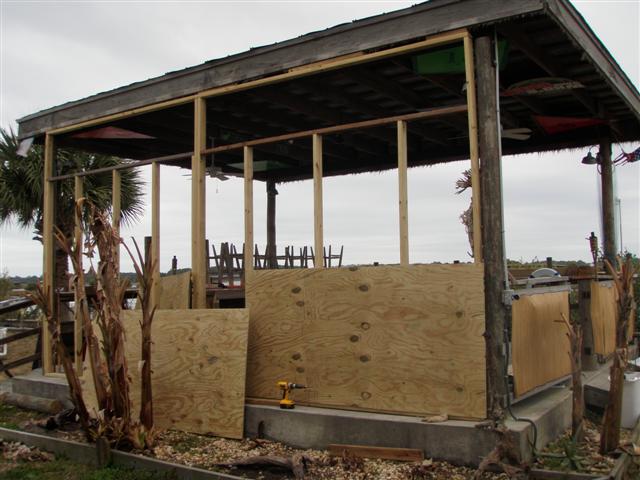 The Building of the wall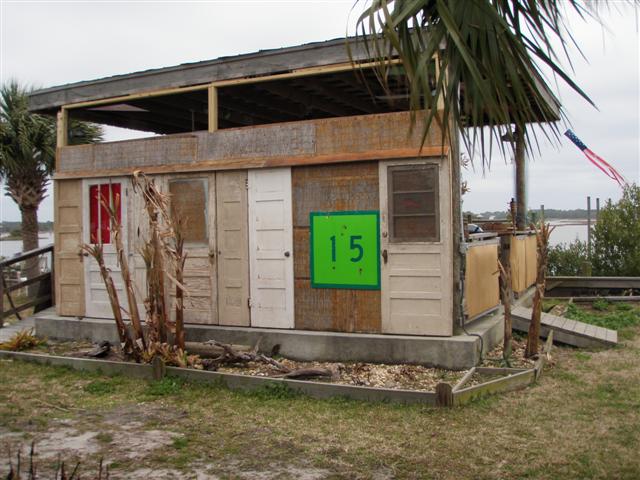 The Completed wall with doors and bamboo up,
now all we need are some shrubs and it'll be finished
We thought rather than just call the bar 'The Hideaway', maybe we could call it the Backdoor Hideaway. It's out the backdoors of the motel, and now that it's covered in doors, we figured The Backdoor Hideaway sort of has a catchy name.
My 3 compartment sink came in the mail late Friday afternoon and I'm hoping by next week to have my Beer & Wine license so we can officially be serving drinks.
To think that one year ago, we were leaving Michigan after a hiatus and were getting our travel legs back under us. In the past year we've went from South Florida to California, spent months working in Yellowstone and exploring the rustic South West, traveled the Pacific Coast HWY in a Vintage VW Bus and had a bunch of fun in-between. Almost seems illegal to have this much fun in such a short time doesn't it?
I think about this while I'm working to keep my mind at ease. My work is now a tool needed to get us towards our next leg of the adventure, where ever that might bring us, but something that I'm always thinking about.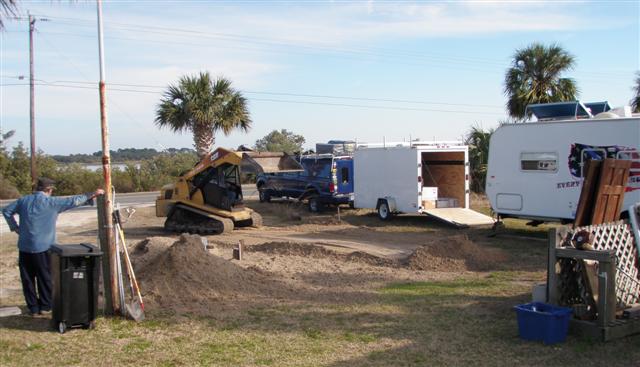 Having stone brought in to Level the RV Sites
In the past week I've started building a shed out of scrap lumber which meant I had to tear down what was supposed to be a shed on a different side of the property. I had a few loads of dirt delivered so our RV sites would be raised and level. Something that was bothering me because anytime it would rain, one of the spots would hold water. That is now fixed and the shed is coming alone just fine.
The new fiberglass doors have been painted and one of the rooms is being tiled as I type. It looks awesome and I cant wait to be able to photograph the rooms once they're finished. We only have one photo posted on the Low-Key Hideaway website of the interior of the rooms because of how embarrassed I am with the way the carpet looks currently. Once they're tiled, they'll be everything I've hoped and except for a few little things here and there that need to be decorated, we'll be done with our refurbishing.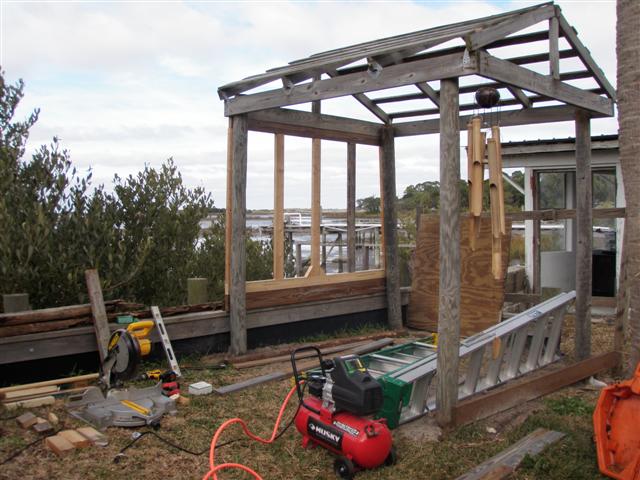 Shed being built out of recycled wood
If you've read Cindy's blog that was finally updated, you'll know of my scolding I received for my spending spree. Yes I do believe that "If You Build It They Will Come" as Cindy likes to rag on me about.
I also fully believe that you have to spend money to make money which is something that's hard for her to understand. You cant entice people to come stop in for a drink at a bar that lacks character, and sometimes that character comes at a cost. Who wants to spend the night at a motel that is a dump? For those who will stay at our place this spring, they'll be staying at the funkiest, coolest place in Cedar Key.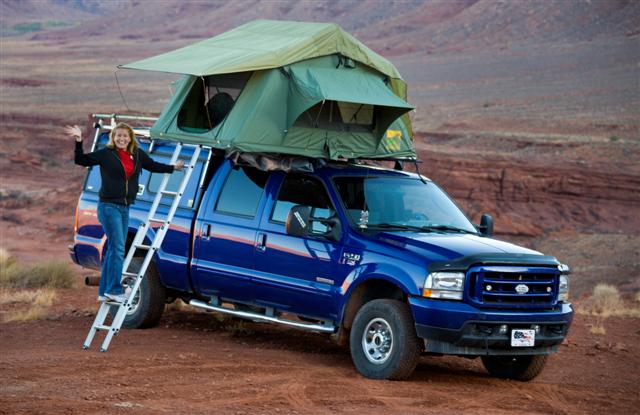 Being in debt is the least of my worries. Especially in a time when debt is something of a joke. If we dont succeed, which is something I'm not worried about because it's not really an option for me, than we move on and try again, but I'll do my best to show her how much fun we can have whether we're dead broke or living like royalty. And quite frankly I think we'd have much more fun living like a couple of bums anyway.
When I was younger, I felt the need to make as much money as possible and make a mark in life. Now, that want or need to make money has passed, and that pumping of the chest to make my mark is starting to hurt...LOL
I'd much rather just have fun, kick back and take some photos and go with the flow of life....where ever that flow might take us. On a completely different note.....
We receive a ton of emails from fellow travelers, people thinking about jumping into this sort of lifestyle or people wanting answers on items we've already made mistakes on and learned from. But a few weeks back, we received an email from one couple who are just starting on in their fulltime RV Lifestyle that was especially unique.
Reading Ken and Nanette's email they sent us, I could tell they had already made the leap into the Fulltime world and they had some genuine questions they needed answered.
Not our typical type which might be some simple question like "We're thinking about buying an RV, which one would you recommend?" or "We're heading to this area and we see you've already been there, have anything cool we should make sure we check out?" or our most common one of "We really like your photos, what camera do you use so I can get pictures like you have?"
Ken and Nanette said they had started from Day 1 and read our entire website which alone is quite a task. So we felt the need to answer all their questions in as great of detail as we could.
What has come about from our past few weeks of emails has blossomed into what seems like a good friendship already. Being as they're about to make a life changing decision and become Fulltimers, we're already members of the same club, we just have a few miles under our belt and they're about to start racking them up.
Here was their first email that started our back and forth ramblings.
________________________________________________
Pat and Cindy,

We have hesitated to write knowing how busy you are but decided to go ahead and ask a couple of questions as our curiosity and continued conversation about you wouldn't stop.

The very first thing we want to tell you is how sincerely impressed we are with your story and adventures.

Seldom do you see people truly follow their own path and embrace change in the manner that both of you have.

We also find your life stories filled with challenge and triumph and is a testament to the capabilities of the human spirit and the success that can be achieved when the dream is well defined and the dedication to achieve it never wavers.

We are a younger couple - in the minority for sure - in this full time lifestyle.

We find your current situation with The Low-Key Hideaway very appealing to us and while we could fill a page with questions we would like to ask just a few.

How did you happen upon this opportunity?

Knowing what you know now what advice would you give someone wanting to find a similar situation?

Have there been any unanticipated issues with this endeavor?

We are at one of those "moments of truth" in regard to a change in direction and are looking at all options. This one was something that we had not considered -- Until -- we read your blog.

We truly wish you all the best and follow you closely.

Ken and Nanette
_______________________________________________
I commented in my reply that their word usage was very good and they should start their own blog as their email was easy to read and if they could write this good in simple emails, following along with their travels would be a joy to read.
No sooner did they send back a reply that included a link to their newly started blog, but they said they had been told that numerous times by other friends, so they went ahead and started one. Make sure you check out http://ouradventurechronicles.blogspot.com to read some of their writings as they get started in this new adventure they're about to embark on.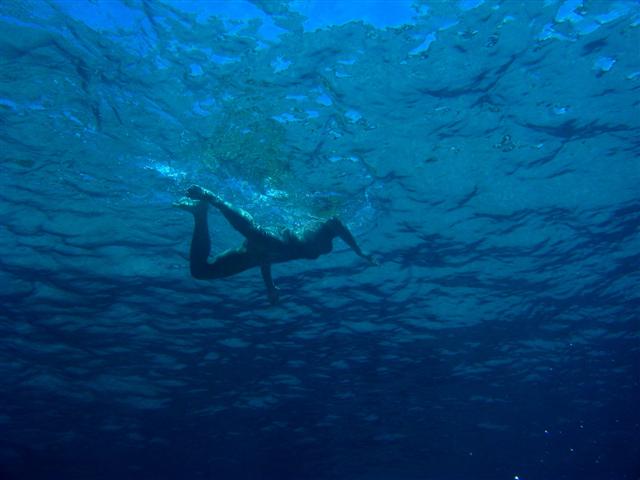 Then I noticed our web traffic jumping up for no apparent reason, I mean I didn't post any photos of Cindy naked or skinny dipping out back or anything like that? Then Ken sent over an email saying that he had wrote about the two of us in his daily blog.
His words were way too kind and it feels like an honor to have someone say such nice things about the two of us. Thanks for all the great words Ken and Nanette, we're only trying to help fellow travelers have as much fun as we have had in the past few years. And by all means we've been helped tremendously by so many people along the way, that we feel it's our duty to give back as much as we can to help anyone else trying to get started.
I encourage anyone reading our blogs to check out their website. Many times when I find a new travel site to add to the list of the many I browse through, I love to read the section where the couple is just starting out.
The first few months are usually the most fun because you get to see that fog slowly lift. You get to experience through another persons eyes the wonder of travel. The lure of the open road and you can hear the excitement in their voice or read it in the words they write. I'm looking forward to following along with Ken and Nanette as they get started and learn what it's like to be true Nomads.
To follow on the adventure route, we've confirmed our plans for this April at the Overland Expo in Southern Arizona.
We really wanted to attend last years show, but couldn't arrange our travel schedule to coincide with the date of the show. Then the event organizers contacted us asking if Cindy and I would like to give a talk at this years show.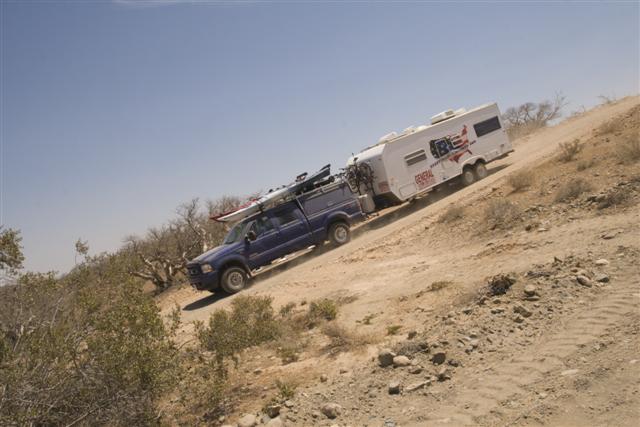 At first I felt totally honored because this is a collection of the biggest names in the travel world. People who embark on serious adventures circumnavigating the globe. I mean our adventure seems like a Spring Break for some of the veterans who will be giving talks at this show.
There are classes being taught, driving courses for those wanting to learn specific skills and tons of stuff to do to keep everyone who attends busy.
Now I almost feel nervous about it, but we have a few months to plan out our 50 minute talk and presentation. Cindy has already stated "You're the one doing the talking, I'll just run the slideshow."
So I guess I'll have to work on my public speaking skills. I'm just looking forward to seeing the vehicles that come from all over the world to attend the show. Unimog's, Earthroamers, Custom Built Rigs that can handle remote travel in foreign countries and all the goodies that go with them. It's like a hands on show for a kid, only it's geared for adults....or those of us who are just a kid in an adult body.
Thursday February 11th - Bundling Up For Florida Weather
This weather is for the birds. I'm starting to wonder why it's warmer in Canada right now than it is in Florida? What's up with that?
Remember when we were working in Yellowstone and we had a visit from Larry and Michelle? Well Larry and I always talk back and forth via emails and the other day I had a surprising email from him.
It was titled 'It's all Your Fault'. I was wondering what he was talking about till I opened it up and read the surprising news. Here was what the email said -
Pat & Cindy – Been following the website and it's good to see things moving along at the LKH. Looking forward to some adult beverages at the Back Door Hideaway when it gets up and running.

Thanks in part to your wandering lifestyle and us reading about all the things you've seen and done over the last few years, you have inspired Michele and I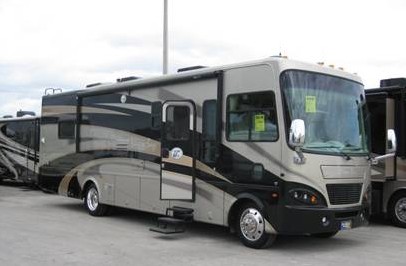 to take the plunge - we bought a motor home today. For now we will be doing weekend type trips, but the plan is to hit the road for extended trips once Michele is done working.
Don't be surprised if you get a reservation request from us for a couple nights at the LKH once we get some close-to-home practice trips under our belts. I've been reading your checklists and camping info on the website and will be printing them out to take to the dealer when we pick up the unit. Since we've never owned an RV before these are all new things to think about and we appreciate info from people that have already "been there, done that".

Glad things continue to go well at the LKH and hopefully we will get to catch some Cedar Key sunsets with you guys before too long.

Talk to you later. - Larry and Michele
He then replied with specifics of the camper and we got to talking about items to look at and check out specifically. There are little things you learn about camping out of an RV that only come with time spent in one.
One of the things I mentioned was the Ice and the fact that when camping, you never seem to have enough. I was also giving Larry a little sarcasm about the size of the Motorhome and the fact that they werent going to be able to follow Cindy and I along the rough roads we like to wander around on.
This was his response.....Which made Cindy and I both laugh pretty hard.
Funny that you mention the ice situation – our friends brought that up so we asked the salesperson if the fridge was able to be retro fitted with an icemaker and she said it cannot, so right off the bat we are going to have to make sure that's one of our priorities when packing. And we have already started our lists – one for things that need to be fixed, things to be added, things to pack, things to not pack, things to...

And you're right, we won't be able to follow you through the backwoods of Mexico, but we'll be waiting for you at the edge of the woods with our washer/dryer...and hopefully ice for your drinks!
Great reply Larry and I was just messing with you. There are all different kinds of RV'ers and explorers. Some like to go via bike, some walk/hike, some go in trucks and some go with everything including the kitchen sink like Cindy and I.
Just a bit of Rib Rubbing between men, if you know what I mean, I just thought it was really funny.
Friday February 12th 2010 - Cindy's Going Crazy
Valentine's Day! What a joke of a holiday. A time of year to make men feel like they need to spoil their women even more. I heard a statistic that 75% of Chocolate is bought by women throughout the year, but on February 14th, 75% of Chocolate is bought by men, for women.
In the same study, it said that women are more likely to forget Valentine's Day,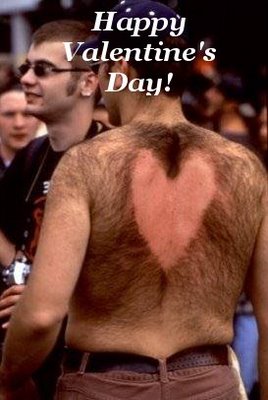 or the buying of presents for their loved one then men are. Yet us men are the ones who have to go out and do something different to show our love for our brides. I call BS!!
Cindy had this big, romantic weekend planned for this holiday weekend and now she's so stressed out she's driving me crazy.
Considering the workload we have going on here at the LKH with the re-doing of the rooms, the installation of the doors that cant be painted because the temperature needs to be above 50° and the tiki bar that is a constant knife in my back because it just sits outback like an elephant in the room but I cant work on it, why would Cindy spend this much time planning a Valentine's Weekend Special?
So this afternoon, couples start checking into the motel and Cindy's all excited because we're sold out, have the No Vacancy Sign put out and her weekend is a huge success.
Then the husband of one of the couples comes back in and says they are going to leave because the wife doesn't like the place. He might have well as Slapped Cindy across the face.
I was like "Whatever, tell them they can leave and we have a 72 hour cancellation notice" I mean the phone was ringing off the hook all week and we were sending people to other area motels that I dont think are as nice as ours and definitely didn't offer the deals on dinner and a days paddle or boat ride like we were. And most of the other places charge more than us for less of what you get.
But that's not the point here. The point is Cindy's feelings were crushed because saying the woman didn't like the place was like a man kicking another man in the groin...it's just not good.
Not that it mattered much to me, but I do hate having a guest, any guest say they dont like our place. But Cedar Key isn't for everyone and nothing on Cedar Key is very high end. Not 4 or 5 star if that's what you're looking for is what I'm getting at. It's quiet, its comfortable and its very homey and that's what we love about it, more the cottage, B&B type of place.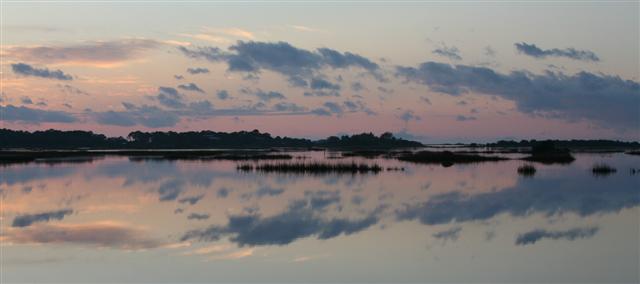 We had the room rented out before the night was over to another couple who walked in and said "Oh My God, this room is awesome! Are you sure it's only $80 per night? Everyone else in town is charging so much more and their rooms are smaller!" So like I said, I got over it really quick, but Cindy's feelings were hurt and I dont like that, so we went into town to the Neptune's Lounge with some new friends Scott and Karen and laughed till our sides hurt and forgot about the entire thing.
Scott and Karen are a great couple who has just bought a home here on the island. During the summer months, they manage a Lighthouse on the coast of Maine, the Goat Island Light House Station.
It was hilarious to sit around and talk about travels, something Scott and Karen do alot of, paddling, something they also do alot of and just life in general. Karen and Cindy spent about an hour describing their nightly menopausal sleeping rituals and Scott and I just sat their with our Jaw's open because either wife could have been describing the other to a 'T'.
Scott and I got to compare notes on how we have to fight for the covers when its freezing because our wives are having a hot flash and decided the heat needs to be turned off, then a half hour later we're roasting because they've stole all the covers, yet cranked the heat onto high.
By the end of the night, we had made great new friends, the weeks stresses had been forgotten and life was back to where it should be. Spent in a small pub with Celtic music being played by a 3 piece band and strong drinks being toasted by new friends.
Saturday February 13th 2010 - Covering a Local Story
I got a call early this morning from the local newspaper editor who said something had come up and she asked me if I could run into town and cover a talk being given by a local author who has written a new book on Water Conservation in Florida.
What I thought might be a boring speech turned out to be a real eye opener. The water the world is wasting on watering lawns, flushing down the toilets and pumping from the ground wells is at critical levels.
The book is called "Mirage, Florida and the Vanishing Water of the Eastern U.S."
I bought it and plan on reading it to institute some of what it recommends. Seeing what Australia is doing to conserve water in some of the worst drought conditions in the world is very assuring that something can be done to change this.
One of the things Cynthia Barnett said is Conservation is the main key. Switching to dual flush toilets, waterless urinals, timers on your hoses when watering lawns or planting lawns that dont need water all can help to conserve water and actually save you money in the long run rather than cost money.
Once the talk was done, I had a beautiful day to use to my advantage. The winds were still kicking and it was a tad on the cool side, but that shed in the back yard was calling my name.
I told Cindy that no matter what, I was finishing it today.
By the end of the day, with a pile of scrap lumber salvaged from around the property and along the shoreline, the shed was done and we now have a place to store all the yard tools and things that need to be kept, but not seen when not in use.
It's not the best looking of things, but it's all built from recycled lumber and except for the roof panels which were bought new and the screws used to hold it all together, it cost under $50 to build.
Next task to finish - The Tiki Bar! The forecast calls for rain tomorrow, but the rest of the week is supposed to be cool and clear, so this week I'm planning on busting it out no matter what! Yeah right, I think I've said that a dozen times already, but this time I'm for real.
Friday February 19th - RV'ers are the Best People
I just wanted to comment on how cool I think fellow RV'ers are. If you've been reading our blogs since the summer, you'll remember Barry and Patricia who were in Yellowstone this past summer and stopped by to visit us while we worked the book store.
Well they were wintering in Florida and decided to come over to Cedar Key and stay with us here at the Low-Key Hideaway for awhile.
Ron and Alice are another RV couple who we've been keeping in touch with on the Sunline Owners Forum and since they were trying to escape the ravaging winter of Canada, they too thought they'd pay us a visit.
Well these two couples are a riot to hang out with. Alice keeps you in stitches the entire time with her smart-alecky comments and quick wit, and sharing stories with fellow RV'ers is just a great past time.
Why I say RV'ers are the best people is from what happened tonight as another RV'er was pulling into the campground.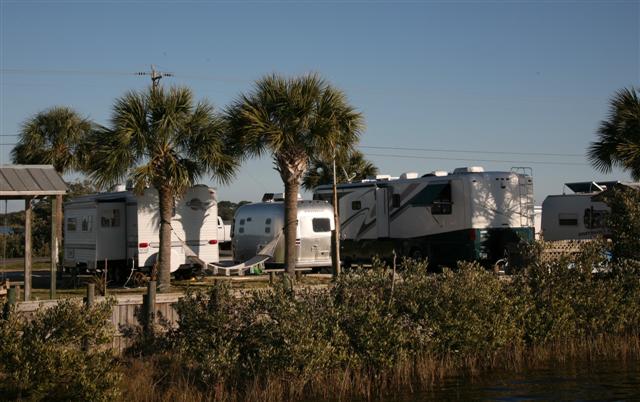 We had two ladies who were coming up to Cedar Key for the weekend just to enjoy the small island atmosphere. They're not fulltimers, but more the weekend warrior type.
Since it was dark outside and she was unfamiliar with our campground, she asked if I could back in her little Airstream. Backing in a little Airstream Bambi is something I could do with my eyes closed compared to our camper.
So I jumped in her truck and started to line myself up. I dont even think I had the Reverse Lights on yet and Ron and Alice were coming out of their Sunline with a flashlight to help guide us in.
I looked out my passenger side mirror to see Barry already on that side with a flashlight giving me hand signals. Remember it was after 8pm at night, yet they jumped up from what ever they were doing to help a fellow RV'er. They had no idea it was me in the truck.
When I backed it in, Alice walked up to the Drivers Side window to introduce herself and laughed when she saw me in the seat. She laughed outloud and said "Oh Pat, it's you, I was going to tell this person how impressed I was with their backing skills."
Once we had the little camper lined up, the boys went to work helping the women get their camp set up.
Apparently on the drive up to Cedar Key, the woman had turned around on the road and used a ditch to turn around in. In the process, she had tweaked her rear bumper a bit. Ron and Barry were bending it back into shape in no time.
When her water hose leaked while we were hooking it up, Barry ran and grabbed a spare hose washer he keeps in his tool box.
Ron had some spare wood he grabbed to chock her tires because tire chocks were something she hadn't thought of. What I'm getting at, is these guys dont know this woman for more than 1 minute and they've already gone out of their way to explain the little things about setting up camp in the dark, they're helping her with unhooking her hitch, fixing her bumper and just being good Samaritans.
Once we had her settled into camp with everything working, we all thanked each other and went onto bed.
Crawling into bed tonight, I had a nice warm feeling that I was surrounded by good people and liked where I was very much this evening.
Saturday February 20th - Big Day at the Low-Key Hideaway
Yesterday when Cindy had told Alice and Patricia that there was a couple getting married here at the motel, the womanly instincts took over and they all went into full wedding planning mode.
I think there is something in a woman's make-up that cant help but try and plan things or get involved when it comes to a wedding.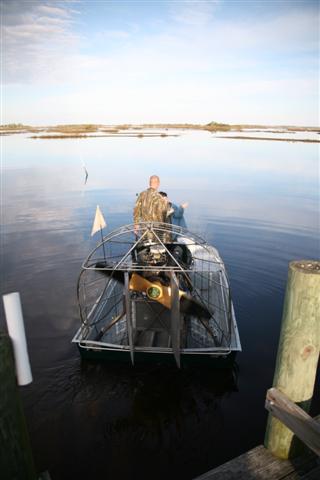 So I wake up this morning to find Barry and Ron outside cleaning up the Tiki Bar asking what they have to do to get it ready for the ceremony tonight?
Ceremony? Yep, Alice and Patricia had already went shopping for hors d'oeuvres and were planning a party for us all after the wedding.
Now remember, they've met this couple getting married for about two minutes as we watched them get on their Airboat to go out fishing. The couple wanted a very Low-Key wedding with no big parties or people, but the ladies would have none of that and whether the couple is going to be here or not, we're having a wedding reception at the tiki bar tonight.
I'm with Alice on this one and will use any excuse to have a party.
So Ron and Barry are asking what they need to do to help me put the 3 compartment sink together and while I'm busy putting some other stuff together, these boys go to town on my plumbing and get it all set up for Cindy and I.
By this point, they've already swept the bar, washed down the countertop and organized all the bar stools.
In-between fixing my plumbing, they spend time working on the Airstream. In the light of day they realize she shore off a few bolts, so they take the bumper off, bend it back into place and send her off to the hardware store to buy some new bolts so they can put it back together for her.
The woman asked me why her water heater wasn't working and in the process of reading her owners manual, Barry and I notice her batteries are hissing.
We start looking deeper into this problem only to find that one of her batteries is empty of water and luckily we were able to unplug her camper and unhook the battery before the thing blew up and caused some serious damage to her beautiful travel trailer.
The boys spend a better part of the day working on her camper while fixing up the bumper, replacing her battery for her and making sure this woman is all set up and can really enjoy her camping experience. I take my hat off to them for being such exemplary RV'ers and going out of their way to make sure everything worked as it should.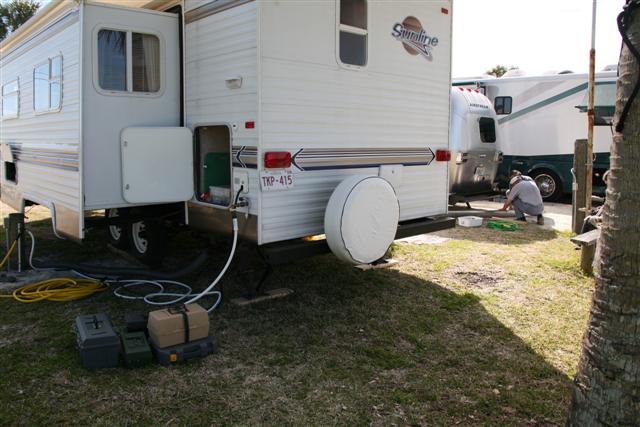 Ron and Barry Working on the Little Airstream
Then the party started.
By this point in the afternoon, everyone in the motel (Remember we're full) had been invited to the wedding and even though none of knew each other, tonight we were all good friends listening to music as we watched the sun go down over the back bayou.
Our first big party at the tiki bar and it turned out to be a great night. The wedding went great, they had beautiful weather. Alice and Patricia and Cindy all made some great food and everyone sat talking, drinking and just having a good time.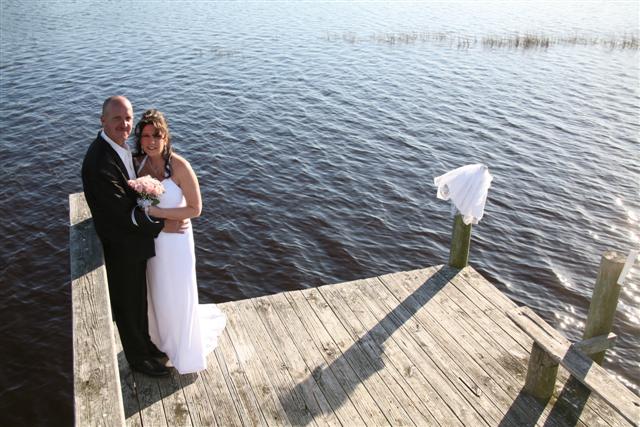 Married on the Dock @ The Low-Key Hideaway
Once the sun dropped, the cool night air started blowing in off the water which sent us all to the comforts of our warm rooms and the evening ended in the perfect fashion. Stomachs full with good food, tight from all the laughter and big smiles on everyone's face. Life is Good!!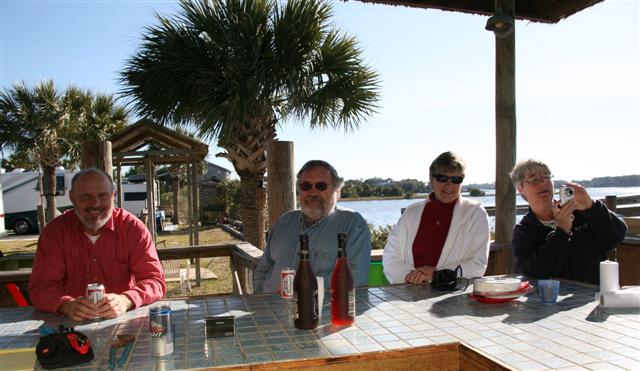 Ron, Barry, Patricia and Alice enjoying their Hard Work at the Hideaway Tiki Bar
Thanks For All Your Help!!!
Sunday February 21st 2010 - Long Day of Work
Even though we did get a bunch of work done yesterday, it felt like a fun day of nothing but enjoyment. So if yesterday was a long day of partying, today was a long day of work.
We had 3 rooms check out and needed to get them cleaned before another 2 rooms checked back in. The 3rd room needed to be stripped of all its furniture and all its flooring so it can be ready to be tiled tomorrow when the boys show up.
This was the worst room by my standards too. The room I couldnt wait to strip the floor off of. Cindy has a different room that she hates, but this one was the worst for me. It had sticky tile on it, but not all of it, only 98% of the floor was covered in a imitation wood tile.
There were pieces missing and a few areas that were just bare floor. So I was happy to work my tail off in this room and cant wait to get the tile down and have it look good finally.
At one point, I took a break and went out back to watch the sun go down and cool off in the late afternoon air. Barry was sitting out back by himself just enjoying the beauty of the last rays the afternoon had to offer and we got to talking.
He mentioned something about being able to leave comments on websites and I told him it was something I'd been searching around for sometime now, but hadnt found anything I liked.
Well, as I finished up my floor stripping, I came inside and start doing more research. I've always felt it would be cool if after each blog post, we could insert a Comment Section and if anyone felt like our days rants stirred something in them enough to leave a comment, they could do so.
So I found one that I think I like and I'm going to try it out. Feel free to give it a try and let me know if its something you think will work out, or something that just seems gimmicky.
There are two different ones I was looking at, but since I'm not that versed in writing HTML, I chose this one which is pretty basic. It allows you to suscribe, be emailed when another person comments (But you have to put in your email address) and a host of other features.
So if you like it, feel free to leave a comment. If you dont like it, feel free to leave a comment saying you'd rather go back to the old style. If we get enough likes, then we'll go ahead and adopt it and if we get a bunch of 'Boooo's', then we'll drop it.
Tuesday February 23rd - Overcoming that Wandering Urge
Today has been the first day in awhile that I had that uncontrollable urge to be on the road. This urge of mine normally creeps in after a few days of sitting still or being in the same place for more than a few weeks at a time.
Cedar Key has been different because the Low-Key Hideaway has kept Cindy and I so crazy busy, that I really haven't had time to think about anything else.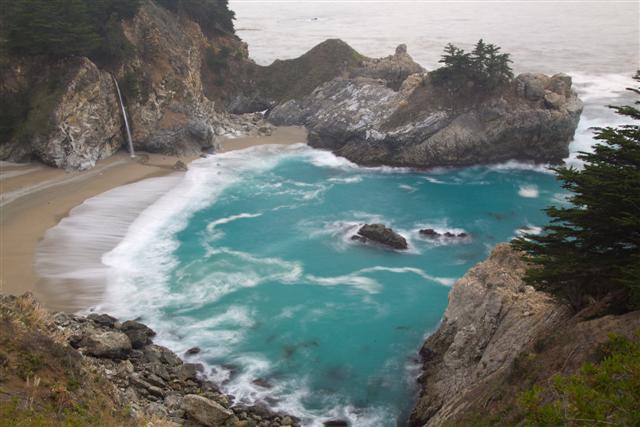 We're having another one of the rooms refurbished and upgraded and I was up before the sun to get some things packed up because I had to make the 60 mile trip down to Home Depot to get some supplies.....New Sink and Vanity, new Low-Flow Toilet, new Faucet with a Low-Flow head on it and a bunch of little things like that to bring the room up to current, environmentally friendly standards.
We originally wanted to go to all Dual-Flush Toilets, but in reading a ton of literature on them, I read a few statistics that they actually waste more water than they save when used in a commercial setting because so many people will be curious as to how they work, they flush them multiple times just to see them work??
So while driving down the lonely road by myself just dealing with my own thoughts, I was overcome with a feeling of wondering if what we're doing is the right thing. I so wanted to have Cindy beside me and the camper hooked up to the back of the truck and be headed for somewhere new, somewhere that had some paddling, some biking, hiking or exploring in store for the two of us.
I passed a few campers loaded with toys like our rig normally is which only made the feeling worse. This week is Daytona Bike Week so the smooth, flat Florida roads are packed with rumbling bikes. Seeing all these bikes and getting a few different emails from friends who are on the opposite coast has me jonesing to jump on the bike and just go for a long ride.
Once in Home Depot, the urge was pushed to the back of my pea-brained head when the task of finding and loading all the stuff I had to buy took over my thought process.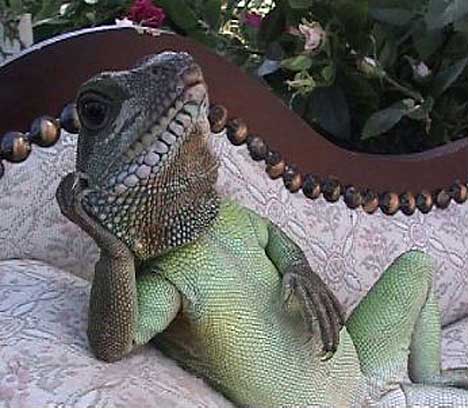 Every time I go down to Home Depot with a long list of supplies needed, I get this queasy feeling in my stomach. Even though the list was generated by Cindy's hand, I know I'm going to get scolded for the amount of money I spend.
I tell her all the time that from now on she has to be the one who does all the shopping. I'm only buying her what she wants me to buy, but for some reason the mountain of bills racking up is all my fault.
Driving back home, I got a call from Cindy who was about to blow her lid. Apparently a guest had come down to the office and said they were leaving because they found a bug in their room. When Cindy asked them what type of bug and where they found it, they said it was a lizard and the guy thinks he threw his shoulder out trying to swing a towel at it while trying to kill it!
I laughed this one off saying "Ok, that is just crazy!" I was hoping she didn't refund their money, but she said she did and that we had just lost a few nights worth of accommodations because someone was afraid of a lizard.
Come on! I catch lizards and put them IN our house. They eat ants, spiders and all sorts of other bugs that call Florida home. I'll say right now that if you dont like Lizards, then you shouldn't come to a tropical environment, because they're everywhere.
Once back in Cedar Key, we had some visitors that I couldn't wait to meet and talk with. Norm and Ginny are a couple who we've talked back and forth with on the Sunline Owner's Forum for years now.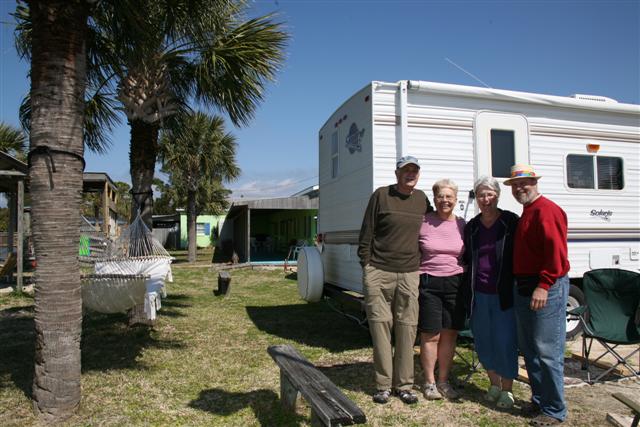 Norm, Ginny, Awesome Alice & Ron @ the Low-Key Hideaway
I've took copious amounts of notes from Norm's travels because although they have a big Bounder Motorhome, for one adventure to Labrador, they bought a small 15' Sunline and towed it behind their Honda CRV Sport Utility Wagon. What intrigued me most was the 20 miles per gallon they averaged with the light weight combination.
Ron and Alice, whom I've found out is Awesome Alice amongst her Red Hat Society friends were sitting out in the sun beside their Sunline with Norm and Ginny when I pulled up.
We all formally introduced ourselves since we've never actually met in person, and went into town for some lunch. Right before we left, Cindy walked over laughing saying "Ok, do you think the people who just left would have been freaked out over this!?"
She had a little, baby turtle in her hand. When we all asked where she had found it, she said she was cleaning the room of the people who had just left and this little guy was walking across the front porch trying to come into the open door. I guess this room will have to be called the Reptile Room from now on. With water on both sides of us, the reptiles who call this area home seem to like the warmth and vibe this room gives off. We all joked and inspected the baby turtle before she put him back in the water where he could live without worries of some guest trying to kill him.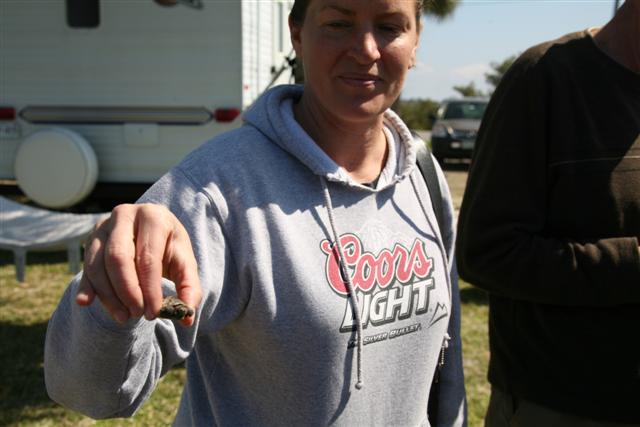 Cindy with the Baby Low-Key Turtle
Annie's is the perfect setting for a casual lunch. What looks like a little wooden shack along the Back Bayou with its screened in porch and wide slat cedar planks for tables, it offers a very laid-back atmosphere to sit around and chat with friends. The food is very good and reasonably priced, two things that make the place busy when ever its opened.
We all sat around talking travel and adventure which did wonders for my urge to be out traveling Norm and Ginny's visit was just what I needed to fix that urge. Being able to share in others travels is almost as fun as being out there doing it yourself. Especially when we dont have the money to fill the fuel tank to get us out of town.
So what started as one of those days when I was questioning what I was doing ended in a day of satisfaction with where I'm at. Talking with Norm and Ginny, who told us they too had only planned to travel for a few years which they thought would get the urge out of their system, but 9 years later they're still traveling and realizing they can still downsize and do with less shows me that we've still got plenty of time ahead of us.
Cedar Key and the Low-Key Hideaway is just our ticket to many more miles of adventure. I just need to get back to work so I can start saving more money. Now I have to go catch me a lizard so we dont lose any more guests. The day ended with a beautiful sunset behind us and me looking forward to the work needed to be done to get the adventure started again.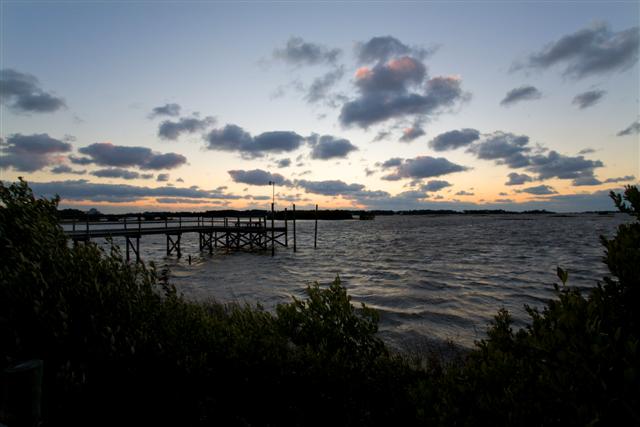 Saturday February 27th - Settling Down For a Few Days
Return to Top of Page
Need Unlimited photo storage- FREE Trial of Smugmug