If you reject the food, ignore the customs, fear the religion and avoid the people, you might better stay home. ~ James Michener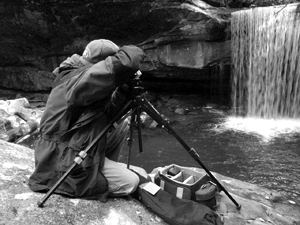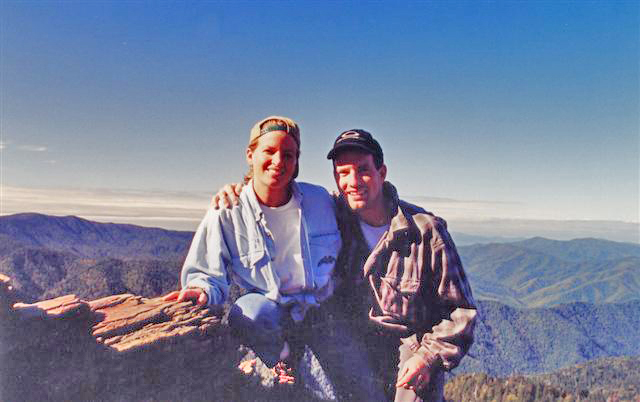 Pat's Blog February 2007
If this is your first time here, you might want to start from the beginning of our fulltime RV Journey with our Past Blogs
For Those That Don't Know Me, You can click here to read my Bio
Saturday February 3rd 2007 Moving into Our First Full Month on the Road!!
After leaving Edisto where we stayed for a few days just relaxing and hiking around the area, we headed South on I-17 only making it a few hours before we hit Savannah. A friend of ours from Michigan had just moved here and we thought we'd stop and say "Hi".
We pulled through the Downtown area which is beautiful, but there was no where for a train our size to park, so we just rolled right through and headed out to Tybee Island to find a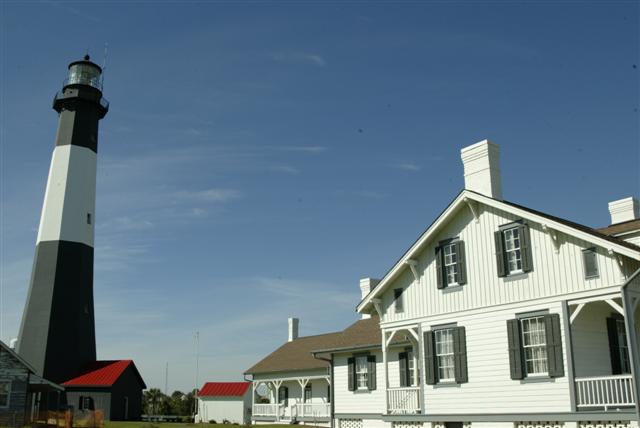 campground. After getting out to stretch our legs and snap a few shots of the Tybee Lighthouse, we found the River's End Campground and RV Park a few blocks from the Lighthouse. It was a quiet little campground that had full hook-ups and a laundry room! Yeah, Clean Clothes!
While I unhooked the trailer, Cindy threw in a load of laundry and by the time she was done we were ready to head back into Savannah to meet our friend Christina. We met her at her work, Wild Wings Restaurant and grabbed a bite to eat. Then the General Manager, Josh, came over to introduce himself and we got to talking. He had the night off and volunteered to be our Guide for the night since Christina had only been there a few weeks herself. He showed us a few different spots in town that were very old and dripping with character. The city itself is just beautiful with its cobblestone roads and buildings dating back from Georgia's beginning as a State. Make sure to check out our Savannah Gallery to see what I could capture with my limited ability as a photographer. It's hard to catch the feel for a bustling city where every where you look is so gorgeous.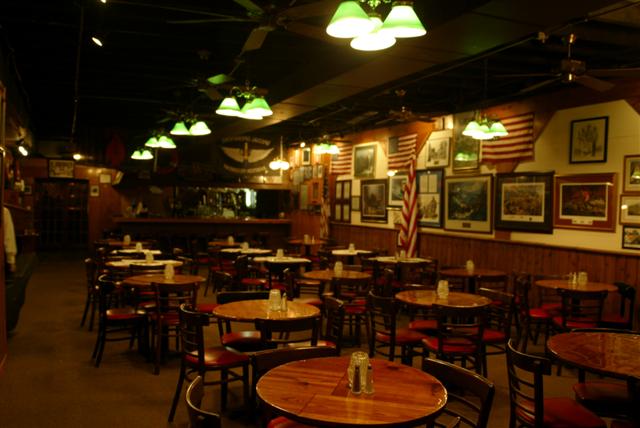 One place he took us to was Kevin Barry's Irish Pub. This is an authentic Irish Pub and not one of those modern ones bought in a kit form and slapped together so you can jump on the band wagon. The walls are made from old ballast stones out of decommissioned ships from years gone by. We were allowed to go upstairs and see a sight I felt honored to be shown.
The owner is a retired military vet himself and has erected a Military Memorial he calls Hero's Hall. The walls are filled with war paraphernalia like I've never seen before. From World War II weapons and art work, to an entire wall about the battle in Somalia called Black Hawk Down. With the Army Rangers base being right in Savannah, this is sort of their home base and I cant imagine a night when they're all in there partying.
After leaving Kevin Barry's, we stumbled around the town hopping from bar to bar being entertained by Josh and many of his friends. The hospitality was priceless and everyone was so nice. This is a great town with some beautiful history behind it.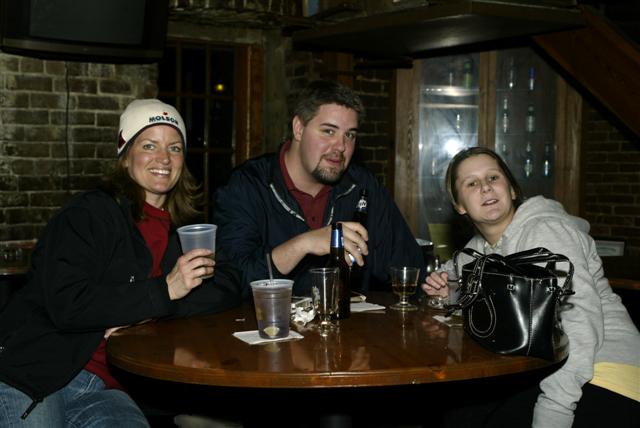 Heading Farther South
After recovering from our wild night which resulted in someone going to jail (Too Long of a story to tell) we headed farther south trying to find some warmer weather still! Luckily for us it took a day to fully recover from our night on the town because we had planned on heading towards Central Florida to visit with more family. A tornado hit right where we would have been and has killed 19 people!!! I guess everything happens for a reason and I feel horrible for the people of Central Florida who were affected.
I-17 South has been a jewel of a road. It's very slow going with the average speed only being 50m.p.h. and with us turning around every few miles to go take some goofy picture or see some historic building we only drive a few hours each day, but it sure is beautiful. We pulled into Crooked River State Park in St. Mary's Georgia last night and found a campground right on the St. Mary's River.
We thought about going to Cumberland Island, but with this cold front and nasty weather, I think we might come back in a few weeks. I've spent the morning updating the Gallery Page and I think I'm going to stop taking so many pictures. It just takes soo long to upload them all and label everyone of them. If I see people are looking at them and enjoying them, then I'll keep uploading them, but it sure does take some time.
Our drive through Southern Georgia yesterday was a lot of fun and very interesting. We're going out for a hike so I hope all is well for all of you up in the colder climates. I just saw on the news that our Best Friends in Minnesota are basking in -13 temperatures today, and our family in Michigan is laying out in 9 degrees! Sorry for whining about the cool temps here in the 50's.
Monday February 5th 2007 Cumberland Island For a Few Days
Being the photo nut that I am, yesterday was like going to Heaven! We stopped in Southern Georgia after hearing of the nasty storms that hit our destination spot in Central Florida and thought we'd scout out an area that's been on our agenda for years now.
Cumberland Island is just on the border of Georgia and Florida and is one of Georgia's largest barrier islands. Wanting to kayak over and spend a few nights exploring the island after our visit with family in Florida, we thought it would be good to take the ferry over and see the island for a day to know what would be in store for our return trip.
Walking through a local kayak store asking questions and looking through a bunch of the local brochures showing wild feral horses, dolphins, manatee and various other animals that we're not used to seeing in our Michigan climate was getting us a little excited to say the least. On our first night in St. Mary's, standing on the dock watching the sun set, I saw two dolphins break the water in their effortless motion and had to pinch myself out of a dream!
After talking with a very helpful saleslady at Up The Creek Expeditions who gave us tips on a day trip, we planned on heading over on Sunday for a one day scouting expedition. Being as it was Super Bowl Sunday, the early morning boat ride over had only a few couples going over for the day. The island is limited to 300 visitors per day so it's rare that you'll see anyone else anyway. But with cool weather, rain in the forecast and being Super Bowl Sunday, we had the island to ourselves.
Within minutes of the short boat ride where we had seen a school of dolphins playing in our wake, we were on our way to the Dungeness Ruins. Almost immediately we spotted a flock of Wild Turkeys who weren't too afraid of us and just lazily wandered across our path. Cindy was skeptical of seeing any wild life and kept saying "They probably just show you that in the brochures, I doubt we'll see anything." Boy was she wrong!!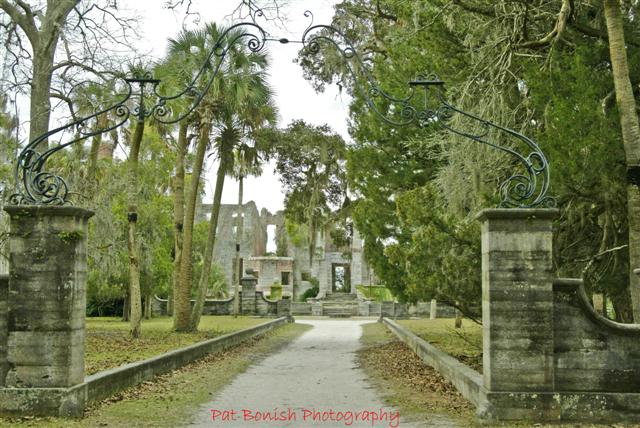 Walking up to the Dungeness Ruins I can only imagine what it might have been like rolling up on a horse drawn carriage back in the hey day before the Great Depression. The towering ruins leave you in awe of how magnificent this mansion must have been. All of a sudden a horse who was curious at our presence came wandering over to us giving us a quick sniff before heading off into the salt marsh.
We wandered around the grounds reading up on the various buildings left is conditions of
crumbling to almost new looking. It's amazing how some materials hold up to the test of time where others practically disintegrate. There is a whole array of electric cars the Carnegie's left on the island that are in various rates of decomposition. How could they just leave all these things here and go on? Sort of makes you wonder what happened.
One thing you notice is the absence of sound. Except for a plane flying over every now and then, the only sound you hear are birds and critters rustling around in the underlying brush. We walked from lush forest through salt marsh, into dunes and onto the beach. This island seems to be an entire self-sufficient eco-system.
Walking in from the beach, we entered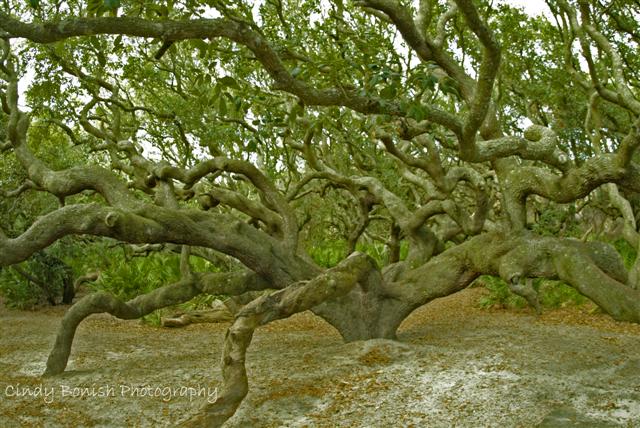 into a forest that was would have made Lord of the Rings look more believable We both just stood in awe taking in the beauty.
We then got our first glimpse of one of the weirdest animals I have ever seen. We spotted an armadillo rustling around in the brush and thought we were being sneaky by creeping up on it. I crouched down to get a picture, and it walked right up to me so close that my camera lens wouldn't focus! These animals are a mix of Rabbit, Rat, Turtle and ant-eater?!? They look so strange.
The rest of the afternoon was spent in this fashion. Wandering around quiet trails finding new animals around each corner. The brochures weren't lying!! Except for the manatee that we later found out don't come into these waters till they warm up some, we saw everything they told us we'd see. This only left us both wanting to come back as soon as we can. I cant wait to explore the surrounding marsh in our kayaks and be able to camp in the secluded campsites that dot the island. Make sure to check out our Cumberland Island Gallery and it should leave you planning a trip to this gem of an island.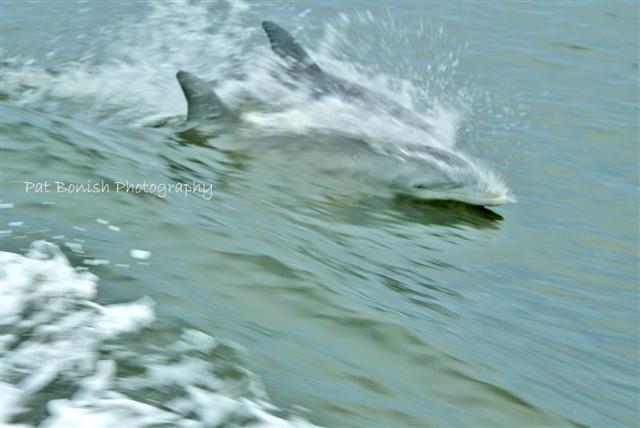 After a long day of hiking, the boat ride back was very relaxing. While sitting on the back deck watching the sun set, two dolphins swam up beside the boat playing in the surf!! What a way to end an already perfect day!
Wednesday February 7th 2007 Crystal River & Our 1st Manatee Sighting!!
The journey has finally begun!! Sure we actually started a few weeks back, but the past few days have been what we've been striving for the entire time. Each day is something new and completely different from the day before. Each day we go to bed exhausted with smiles from ear to ear thinking of how cool todays activities were.
After leaving Southern Georgia, with Cumberland Island and those beautiful memories still fresh in our heads, we drove south into some warm weather!! Finally! We boondocked one night in Ocala National Forest so we wouldn't have to drive in the dark, for some reason, we cant see to drive more than a few hundred miles a day?! We stop so much I'm thinking of getting a sticker put on the back of our coach saying "This Vehicle Makes Frequent Stops" as to not piss-off the drivers behind us anymore than we already are.
We pulled into Crystal River and not thinking straight (it's February and most of the North is in a major winter storm) almost every campground in the city is booked solid. We found a spot in Rock Crusher Canyon Campground which is nice, but there was no other option? We had hoped to Boondock a little more to try and save some money, but I guess Central Florida in the winter and the chances are limited. We're still learning new things with the Coach every day, so I don't feel bad staying in campgrounds here and there till we know everything 100%.
When we were staying in Myrtle Beach with Cindy's brother, we played Scrabble one night and I asked if anyone had ever used all 7 letters making a word? You know you get an automatic 50 points!!
Well the other night Cindy and I were playing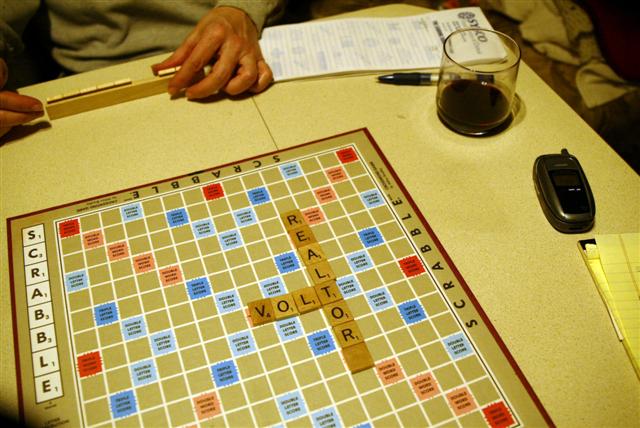 and for the first time in my life, I used all 7 letters and it was my first word of the game!!! Needless to say, Cindy wasn't too happy! Wait, it gets better.
A few minutes later, I was able to use all 7 letters again in the same game. If the first time wasn't good enough with the word covering two Double Word Blocks, the second time I was able to land on the coveted Triple Word Block. Yes, Cindy lost that game, but I will say she had kicked my butt the night before so bad, that when she was getting the game out, she said "You're going to have to pull some magic out to redeem yourself after last nights whoppin." I know, we're a couple of nerds that sit around drinking expensive wine playing board games till the wee hours of the night. But hey, we're having fun and that's all that counts.
Anyway, we went out kayaking today and like normal, Cindy was skeptical thinking they just tell you there are Manatee in the water. She never thought we'd see as many and as close as we did. First let me tell you they weren't lying when they named it Crystal River!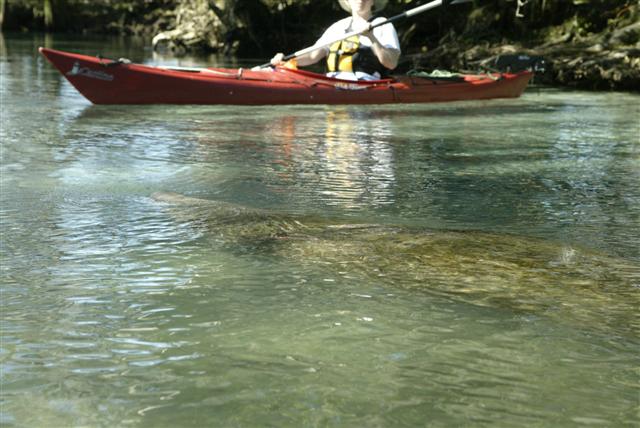 The water is amazing to say the least. The springs are what you'd think of when you dream of a tropical paradise. The warm water flowing up from the Earth and clear as glass is as perfect as we could have imagined. To get into one of the springs, you have to paddle into this tight little canal which then opens up to this beautiful private pool that's as close as I can imagine heaven to be! I stopped counting Manatee after seeing more than 30, which was way more than my half-full mentality thought I'd see our first time out.
After we got our fill of heaven, we paddled around into some different bays checking out different springs and staying amazed at the different birds and fish that surrounded us. When we decided we had our fill for one day, we started paddling back towards home. A neighborly boater pointed out there was a dolphin feeding in this protected bay, and we paddled over for the show.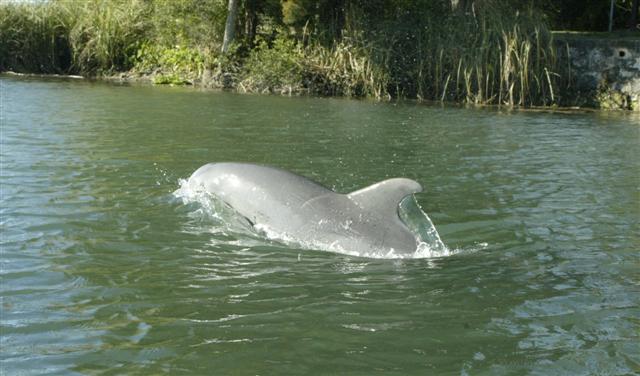 This little guy (minimum of 9 feet!) was having a ball feeding on schools of fish. It would round them up into a tight circle swimming around them, then would come up underneath them squeaking and splashing and jump right out of the water catching some in his mouth. We were able to paddle within feet of the dolphin and it didn't seem to mind us in the least. At one point, it swam up beside us rolling on its side to get a better look at us weird looking fish that ride on the top of the water. Numerous times he swam right underneath our boats, so close we could have touched him!
I will say this was one of the coolest days I've spent on the water! Between the Manatee, the dolphin, the crystal clear water and sharing it all with my best friend, I couldn't ask for more. Like I said, our journey has finally begun - This is why we decided to sell everything and hit the road. Don't for one second let a job, a house payment or any other lame excuse keep you stuck somewhere you don't want to be! Every day I think, "Why did we wait so long to do this?" We can always stop and work if we need money, at least now we'll never be able to say that big "What if?"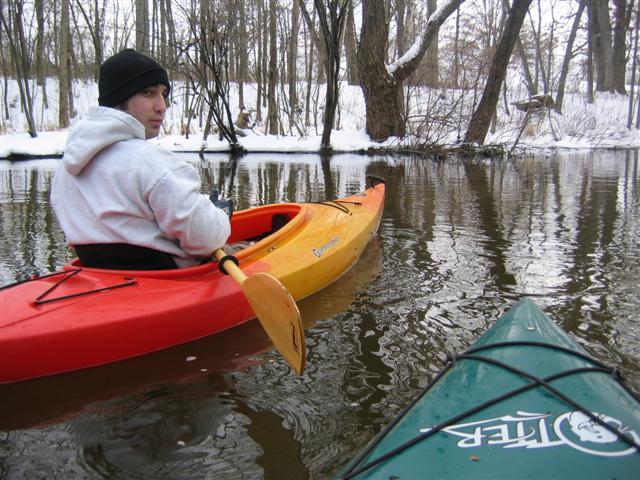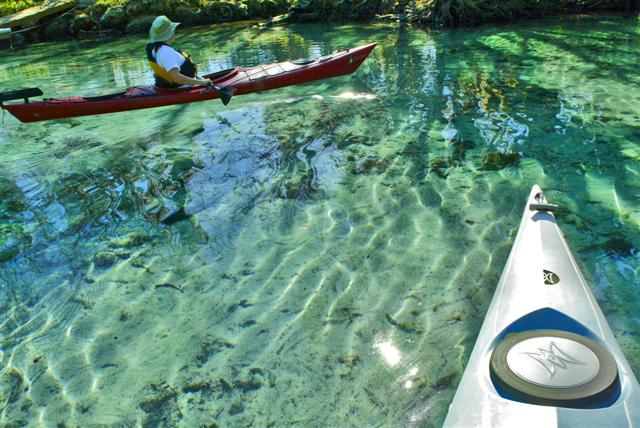 Kayaking with my Brother in Michigan in February or Kayaking with my wife in FL in February? You decide - Sorry Joe, but I'll take the warm sunshine any day!!
Check Out our Crystal River Gallery to see all the fun shots we caught!
Thursday February 8th 2007
Most of our blogs have been about the trip itself and we've only touched on towing an RV and that experience a bit. So far, it's been great. We've had a few nights where something has shut off in the middle of the night because we're not used to having to watch every single thing we turn on or off and we tend to use the heat a little more than we should.
It does take a little getting used to, and luckily reading many other RV'ers blogs that have already done this, or reading through the various RV forums have helped out tremendously. You would be surprised what you'll learn by spending a few hours on RVnet.com or iRV2.com sites. I felt like I was sitting around a campfire with hundreds of knowledgeable people that could answer all my questions. Many things that I thought would work great, had been tried before and luckily I found this out before wasting money.
If you're thinking of doing the Full-Time thing or even thinking of trying it part time, don't let the fuel prices or newness of it scare you, if we can do this, anyone can. The guys over at General RV helped us out tremendously and the prices are actually much lower than we thought. Did you know that an RV can be written off as a second home?! As long as it has a bedroom and a bathroom, you can get a conventional loan with much lower rates than you would for a second vehicle.
Once on the road, we've learned many things from the camper next door and have found out that RV'ers tend to be really friendly people. Most are willing to lend a hand when loading or unloading a kayak, or make some suggestions on the local hot spot if you just pulled in to the area, and if there is one thing that every Full-Time RV'er we've talked to has said unanimously, if they had it to do over again, they would have done it much sooner.
I will admit that Cindy and I are usually the youngest couple in the park, but it is winter so I'm sure most people we're running into are retired couples and hopefully during the summer months, when the schools are out, we'll see many more people our age. Every time we talk with someone about our trip, their first response is "I wish I could do that!" We always walk away asking each other, what is really holding them back?
I think it's that first big step of bucking the system and not following along with the motto that you work till you're in your 60's, retire, travel a few years thinking the whole time I wish I would have done this sooner.
What's holding you back? Our motto is "Why work so hard right now, we can always go back to work if need be. Let's enjoy ourselves while our bodies allow us to and flow with what ever life brings us." If something was to happen that changed our life drastically, at least we know we wont be saying "Why did we wait?"
We chose to do our traveling in an RV, you can choose anything you like as your vehicle to get out and travel, the main thing is, choose something soon and "Go Travel" Again I'd like to our daughter for buying this trip for us!! With you not going to college, we are able to spend all that money we had saved for you and enjoy it ourselves....I hope you're all Laughing as hard as I am.
Sunday February 11th 2007 Spending Time With Family While on the Road
Sorry we haven't updated the website in a few days. My family has arrived from Michigan and entertaining 5 kids takes up quite a bit of time. Not that it hasn't been a blast, I love the nieces and nephews and they truly enjoy how immature Cindy and I are (Children have a tendency to tell you what their parents talk about behind your back whether you want to hear it or not). They give us a glimpse of what being Grandparents must be like. It's so easy to spoil the kids rotten when they aren't yours and you don't have to deal with the consequences of letting them have four energy drinks, or drinking a pitcher of Coke at the restaurant and then giving them back to their parents.
With our one bedroom Travel Trailer being so small, we could only take two at a time; so we had to take them in shifts. The first day, we had the younger two which were both loads of fun. Megan, who is 7 is quite the little chatter box. We need to remind her to take a breath between sentences and let other talk sometimes. If you could bottle this girls energy, it would be sold for millions. The best part; she tells it like it is. If she doesn't like something or has a problem with the situation, you're going to know about it.
Austin who is only 9, yet the perfect gentleman is always fun to spend time with. He is quite the athlete and is already on his way to hockey stardom. He was just drafted onto a travel hockey league and will someday be playing in the NHL if he keeps up his skating abilities.
Megan kept asking why she wasn't on the website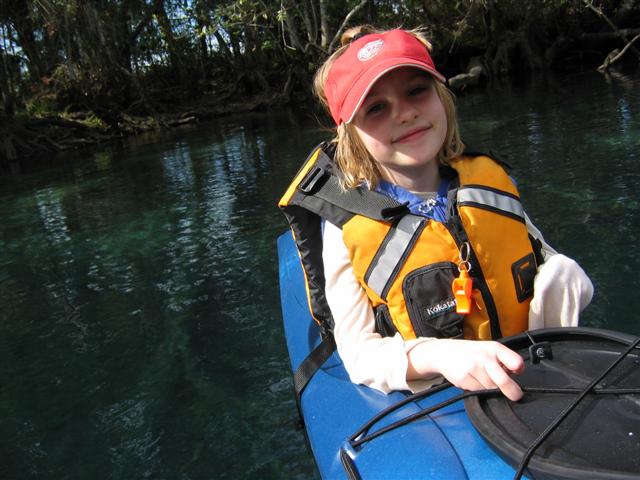 and I said we'll just have to do something that merits a mention on the site. Cindy and I planned on taking them kayaking on the Crystal River so they could see the Manatee and figured with 3 kayaks, Austin could paddle one on his own. The weather was a little cool, but the water was like glass, so we hoped we'd see a bunch of them which would keep the kids happy; you know how kids attention span's are these days.
There was no need to worry about a short attention span on this trip. Within the first few minutes we had already seen a few big ones and every few paddles strokes we seemed to spot another one. I should mention that Megan is too small to paddle her own kayak, yet small enough to fit in the rear hatch of my kayak sitting cross-legged. I know this might not seem to safe, but she had a life jacket on, she's a strong swimmer and the water was as calm as could be. You will also need to know this information for later in the story.
By the time we had paddled over to 3 Sisters, a beautiful warm water spring where the Manatee tend to congregate, we were already up to #25 on our Manatee sighting count! We could have turned around right then and the kids would have been happy, but we had to go into the spring and let the kids see how cool it was.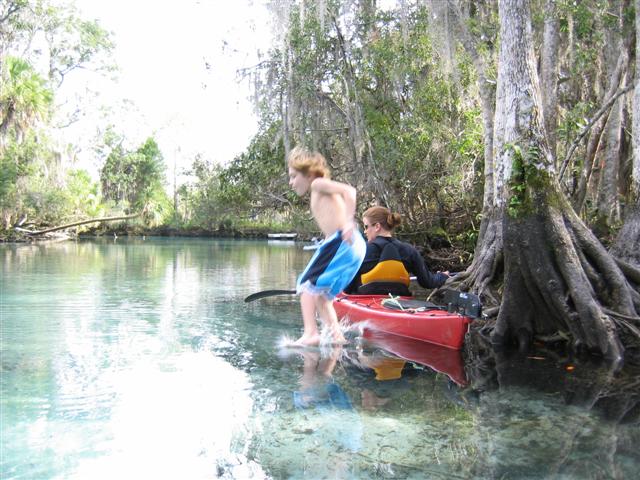 Austin was the only one brave enough to get in and swim around in the crystal clear warm water bubbling out of Mother Earth. Getting in wasn't the bad part, it was getting out and the cool breeze blowing that made him shiver.
Paddling back, we got a pleasant scare when we were warning a passing boater that there was a large manatee between us. He shifted his motor into neutral which made the motor make a loud noise which in return made the giant sea cow lunge up out of the water only inches from our kayak, splashing water on to us. It was harmless, but needless to say, scared young Megan just a tad.
That was the first bit of adrenaline on this kayak trip. We were almost back when Cindy yelled for us to catch up to her. She had just paddled over the largest Manatee she had ever seen. Racing ahead, we were looking for it while listening to Austin tell us his knowledge of Bull Sharks (Not the best idea when you have a 7 year old in your kayak). Just then I noticed the giant was right below us and was pointing it out to Megan, when it decided to give us a playful lift out of the water! Now remember, I was in a 14 foot kayak loaded with gear and one too many children one second, when the next second I was hovering a few inches out of the water. We splashed back to the surface and a large fan shaped tail came out of the water covering us in sea water!!!!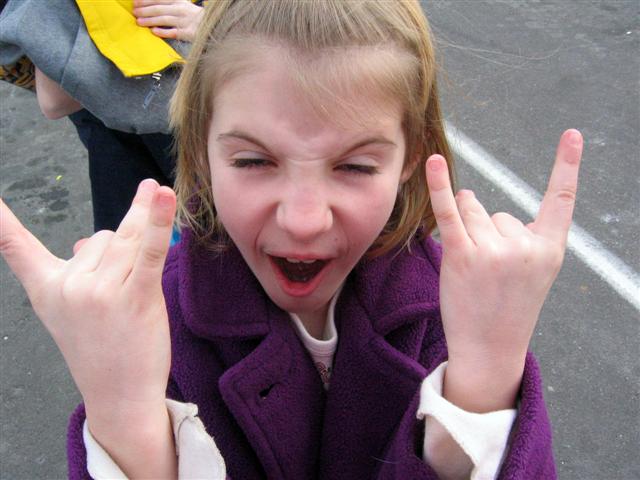 Now when you're a grown man and always supposed to be in control of every situation, it was all I could do to calm a screaming 7 year old trying her hardest to climb onto my back.
All the time trying to keep a very narrow kayak from tipping over with a 1200 pound Sea Cow playing beside us. I could hear Cindy and Austin laughing over Megan's screams which calmed her down a bit. I think once we all realized we were safe, the hardest part was not falling in the water from laughing so hard. I looked at Megan and said "I told you to do something that would get you in the website, not get us on the 11 o'clock news!"
I will say that was one thing I don't think either of us will ever forget in our life time and I'm glad I was able to share such an experience with two of my favorite relatives.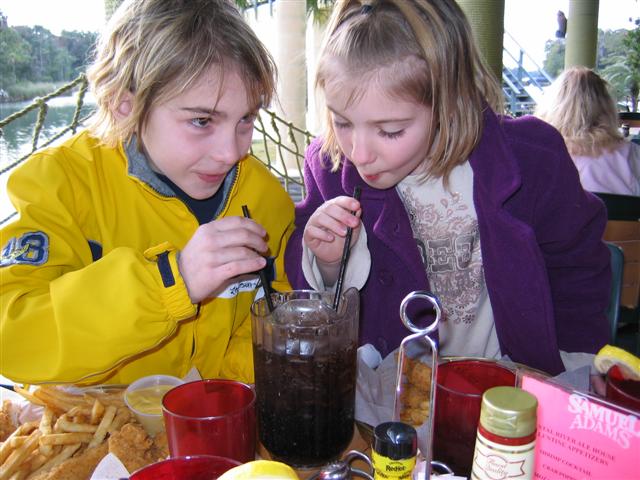 As if the day could get any better, while pulling back up to the dock, we saw a Osprey sitting on a flag pole looking for dinner. How cool and plentiful is the wildlife in this area to see this variety in one day!?! We had some dinner on the patio at the Ale House watching the sun go down on the water while laughing at how scared Megan and I were.
This is when the waitress brought out a pitcher of Coke and the kids both stuck their straws in it trying to see who could drink it down the fastest. Sorry to my sister and brother-in-law who had to drive back to Orlando with the two of them after ingesting a pitcher of Coke laden with sugar packets, but you cant say "NO."
Monday February 12th 2007 Sharing our Journey with Family
After yesterdays adventures, we had to pull some serious tricks out of our small hat to impress the two older kids we were now entertaining. My oldest niece Courtney who is 12 had brought down a friend of hers to enjoy the warm weather of Florida and they were going to stay with us for a day or two. Courtney and Colleen had heard about all the fun we had yesterday and wanted to get their chance to see some Manatee.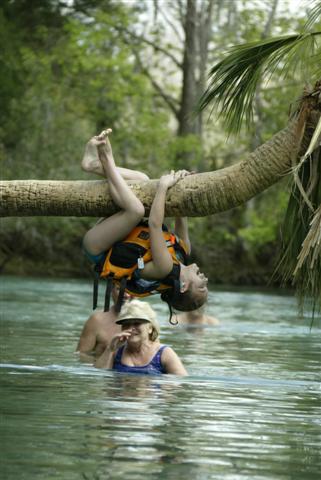 With four people and these girls too big to fit in the hatch, we rented another kayak and headed out to the same location we had yesterday. The weather was much warmer today and it was actually quite warm. By the time we got to the springs we couldn't wait to jump into the refreshing water. Courtney, the bravest girl I know, was in the water almost immediately. Snorkeling in the springs is like swimming in a giant bathtub. The water is warm, crystal clear and just begging you to go for a swim.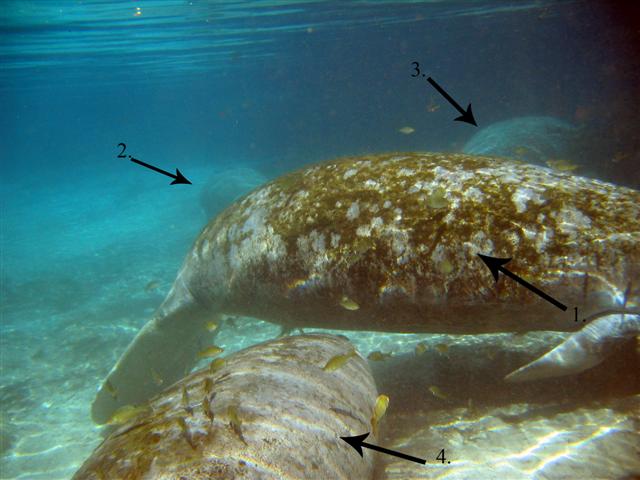 Luckily for us, there were four manatee sitting in one corner of the secluded pond. We spent the afternoon snorkeling and enjoying the manatee almost with the place all to ourselves. With it being Monday, we only had to share it with a few others where yesterday was like fighting through tourist after tourist. Courtney and Colleen swam, climbed the trees and screamed like little girls do. Cindy and I swam around in awe of the giant creatures that were allowing us to enjoy this pool with them.
After we wore ourselves out swimming, we paddled back and loaded up the kayaks. We were moving over to Orlando to be closer to the rest of the family and bring the girls back to their parents. I will say a few days with the kids was a great treat and I'm so glad they got to enjoy their time with the manatee.
Tuesday February 13th 2007 Stay Out of the Orlando Area if You Don't Like Traffic
We checked into our campsite and I'll just say it's a place to leave the trailer. It's funny how some campgrounds are so nice, you almost don't need to leave. Then some you just pull in, dump the trailer and cant get out fast enough. Orlando is everything we are trying to get away from on this trip, strip mall after strip mall, but we're here for the family, so we'll just deal with the traffic and get out as soon as they leave. It's been pouring rain all day, so today is a day to sort through email and catch up on editing some pictures. Check out the new ones we added to the gallery. Hope all is well.
Wednesday February 14th 2007
We found a campground in Winter Garden just outside of Orlando. The resort parks in Orlando wanted $40 to $50 a night for an RV slip and on our budget, that's just way too much to spend when we can drive a few miles and save $30 a day.
We've been talking back and forth on buying a GPS unit so we don't keep getting lost. Up to this point, if we get lost it is just a new adventure and we usually end up having fun with where ever we go, so it hasn't been a problem. Well last night we left at 6:30pm to go have dinner with family and friends who are staying in Orlando. Like I said, a 20 minute drive.
2 hours later, we pulled in ready to strangle each other. I'm not like the typical man, we had pulled over twice for directions and both times still got turned around. We had to pay two different tolls from getting onto one of Florida's many Toll Roads and passed the same gas station twice coming from different directions both times. I was ready to turn around and go home because the kids were now in bed and the friends had given up on us and left a long time ago. This is when we both said, we need a GPS unit NOW!! So I've been doing some research, but there are so many to choose from? The decision is hard and I think it'll probably be a few days before we actually make the decision, so if anyone has some tips, please send them our way.
In the heat of the argument when we finally found the place, Cindy stormed out of the truck stomping into my sisters condo with me trailing behind. I figured, "Oh well, it'll be a long night of us avoiding each other till we both cool down a little." All of a sudden she comes running around the corner towards me telling me there is a snake sprawled out across the sidewalk between her and the door.
It was too dark to take a picture, but it had the markings of a Boa Constrictor and the color of a Coral Snake? It was probably 3 feet long and was looking like it might want to strike at us. I'm not too afraid of snakes as I used to have a six foot long Boa as a pet, but anything that looks like it could be poisonous, I'm keeping my distance. I ran back to the truck to get a flashlight and some gloves and by the time I came back, all I could see was its tail slithering into the bushes. Luckily for me, neither of us got bit, and that was enough of a distraction that we both forgot about the last two hours of pointing fingers and name calling while we were lost and ended up having a fun night visiting with my sister and brother-in-law.
This is another reason why we hate Orlando. Just so you know it wasn't just our ignorance. Once we found a detailed map that lists every side street and road name, we noticed there are six different roads named Vineland?!?! WTF is that. Every time we thought we were on the same road, we'd see another one named the same thing and think, how'd we get turned around this bad? Oh well, I'm in the market for a good GPS and cant wait to get it. Weather is beautiful today with big fluffy clouds and a nice breeze. The temperatures are in the mid 70's and I just had to re-tract the awning because the breeze keeps rocking the trailer so much, I'm afraid we might tear something off the side.
Saturday 2-17-2007
This is my Grandmothers 91st Birthday and one of the first in a long time that Cindy and I wont be around to celebrate it with her. We only hope we can relay to her how much she means to us over the phone! This past week has been quite the stress ball with the whole family in town. It's hard enough to get Cindy and I pinned down to do anything let alone when you have 15 people and everyone has to be ready to go out to dinner together.
We said our good byes last night and it's hard saying goodbye when you know you wont see them for awhile. My nephew Austin had us laughing so hard the other night we were all in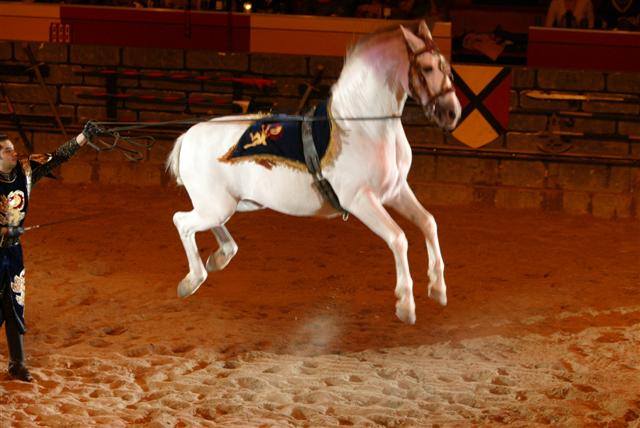 tears. Kids can say the darndest things and he's like a stand-up comedian already. Thursday night we all went over to a theme show called Medieval Times in Kissimmee. It's one of these shows where you watch the knights joust while eating your meal without utensils. The show was pretty fun and the horses were amazing. I've always been fascinated by armor and ancient weaponry so it was an interesting night. The kids had a blast and that's what counts!
We tried to go shopping for a GPS yesterday, but $700 is too much to spend right now. We'll have to wait and see if we can find a deal on one down the road. We did get lost again last night coming home from Orlando one last time just for good measure...LOL
With it almost being a full month on the road, we've been able to streamline our load quite a bit. Yesterday we took a full bin of clothes and things to the Goodwill; things we thought we were going to need but haven't touched yet. After getting rid of a few things we went to Camping World and bought a few things that we keep kicking ourselves for not having all along. RV specific things that you never knew existed till you see them in every campground and realize how useful they make life.
We've found that the Mountain Bikes have become a real chore as we don't have anywhere to store them. With the Dual Sport Motorcycle being on the back of the Trailer, and the kayaks on the roof of the truck, the Mountain Bikes are left stored on the inside of the coach right now. That means anytime we stop they need to be moved and this is getting old real quick. I've been doing some research on different forums to see where others have found for them to get stored out of the way and still accessible. I'd really like to find a way to store them above the propane tanks in-between the truck and the trailer, but I'm still researching that option. One thing we've found; if you have a question, an hour on one of the various forums and you can usually get multiple answers from people who have been doing this for years.
There are certain things that you take for granted when space isn't an issue. For instance, we have a really cool broom that folds down to this small unit when not needed, but when it's time to sweep out the camper, a few twists on the handle and the Thetford Stormate turns into a full size broom ready for any size job. Thetford also has a few items that make getting ready to travel much faster. One thing you don't think of when you first start moving regularly is where everything must go while you're traveling. Anything that isn't screwed down has to get stowed or you'll find it on the floor broken when you reach your destination.
Thetford comes to the rescue with hand soap dispensers that have bases you glue to the counter. This way the refillable dispensers stay put while in motion yet always are right where you need them. Little things like this are what you don't realize you need until you've been on the road for a few weeks. You'll only clean up the broken soap dispenser once before you go find one of these beauties. They also have a slew of suction cup holders for the shower and bathroom to hold most of your items in place while moving. We're learning as we go, but thanks to friendly neighbors and veterans in the RV world, tricks are learned without making too many mistakes first.
Make Sure you check out our galleries as I've updated a few of the old ones and added a few new ones.
Sunday February 18th 2007 Yeah, We're Leaving Orlando!!
After battling the Orlando traffic, we had to get out of the city.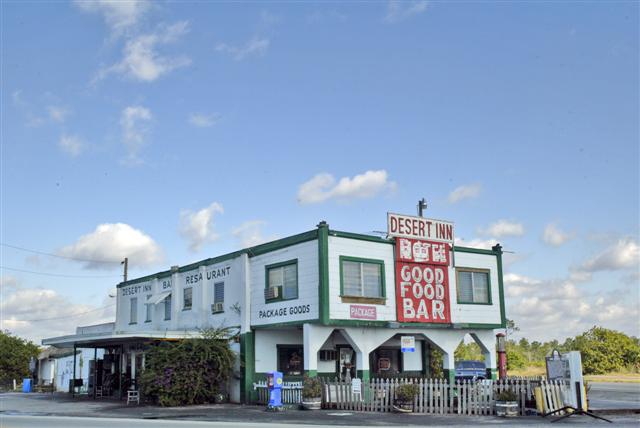 We drove South through the middle of the state. Long and Flat is the best way to describe Central Florida but there were some cool Ghost Towns that time has forgotten about. They were pretty cool to stop and look around in. These towns hidden in the middle of the Orange Groves that spread out from horizon to horizon looked like people had just packed up and left, leaving stuff in the yards and clothes on the lines. With the setting sun in the West, we tried to hurry and find a campground before dark.
Finding a campground in the middle of February in Florida is harder than you would think. I guess the last two hurricanes that hit Southern Florida wiped out quite a few of the larger campgrounds, so now the ones that are left farther North fill up fast. We tried to stay in the Lake Kissimmee area, but after stopping at 3 separate campgrounds that were all booked for the rest of the month, we just stopped at a Wal-Mart for the night. Cindy reclaimed her title of Scrabble Queen and we went to bed early.
Monday February 19th 2007
We were up early and drove across the state on I-60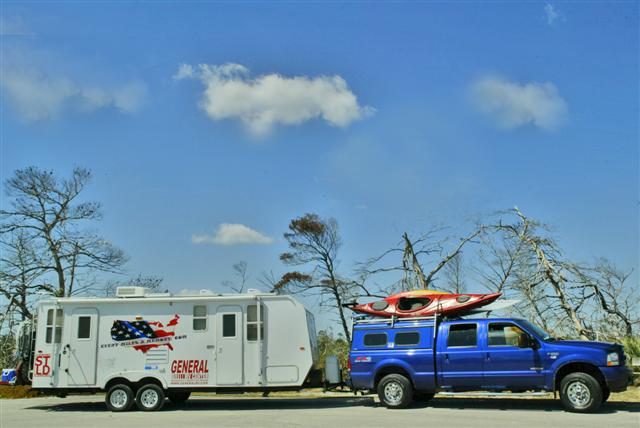 which is arrow straight and lined with Dude Ranches. We stopped to take some pictures at this roadside restaurant and decided lets just hit A1A while cruising down the coast towards West Palm Beach. We tried to stop at Jonathan Dickinson State Park, but they too were full. I guess West Palm it was. We pulled into Cindy's brothers house in the afternoon and visited for the rest of the night sleeping in the camper parked right in his yard.
Tuesday February 20th 2007
Not wanting to bother Cindy's brother, we've headed over to Lake Worth which is only a few minutes drive from Cindy's family. This was home for us for a few years and where Cindy and I met and boy has it changed.
Last night we spent some time with Cindy's brother and his family catching up on old times. We visited with our niece and nephew which have grown up so much since the last time we saw them and were able to show them our little home on wheels. Ryan who is now 17 is over six foot tall and not the little goofy kid I remember him as when I used to take him and our daughter to the beach to play as kids.
We found a campground that was a great surprise. John Prince Park used to be pretty nasty as it was home for the large population of Homeless people that congregate in South Florida. I always said if I was going to be a bum, it would be somewhere warm. I've never understood being a bum in the freezing Michigan weather?? Cindy had been reading reviews of this park and we both kept scratching our heads wondering if they were talking about the same place we remembered when we lived here 10 years ago.
We pulled in and were shocked at how nice the park is. With 277 sites, mature palm trees, paved roads and surrounded by small lakes and canals, the place is beautiful. The full hook-up sites were full, so we just got a camp site that had water and electric. With water on both sides which creates a nice breeze, temp's in the mid 70's and the big fluffy white clouds, this is what we've been looking for!!
As we were setting up the Trailer,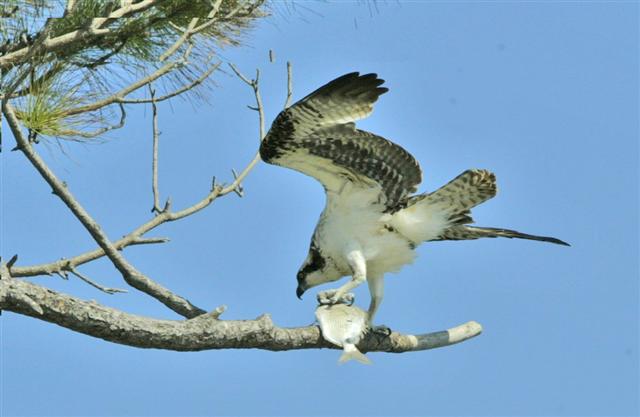 a large Osprey came swooping over my head with a nice size fish in it's talons. I thought this was a rare sight and went running for the camera. It landed in a branch right beside the trailer and proceeded to rip apart the fish as Cindy and I watched. What a cool sight to witness and especially this close to our coach.
We got out the bikes and went for a ride into Palm Beach and along the nice bike path they have following the intercoastal. Lake Worth beach was much smaller then I remembered , but we later found out that after Hurricane Gene hit last year, none of the beaches have recovered yet.
We stopped by a local restaurant that had been built after we left. The owners were good friends of ours and we hadn't seen them in years. Dave and Sue Palombo own Dave's Last Resort on Lake Avenue just west of the beach. We sat out front and had a fantastic lunch while catching up on the last ten years. My how we've grown up in such a short time. From kids growing up and moving away, to old-timers passing away to various changes around us, one thing is for sure, Nothing stays the same! Talking to Dave and Sue was a great treat and we found out they owned Igot's, the Martiki bar across the street also. It was almost that time of the day to start drinking.
First we rode up the street to Fat Cat Cycles because the disc brake on my mountain bike was rubbing and the sound was driving me nuts. We spoke with the owner for a few while he dialed in my brakes. Ten minutes later he sent us on our way with out accepting a dime from us. I guess there are still some honest business men in this day in age. Thanks and I know while were here, I'll stop back in to get something else for my bike.
Circling back around the block, we pulled up to Igot's and sitting at the bar were a few bartenders we used to work with when we lived here. We spent the afternoon with Guy, Kirby and a few new friends laughing at old stories and reliving good times. Thank God Cindy and I were on pedal bikes, after numerous rounds and too many shots, I was worried about riding home on two wheels.
The ride/walk home was fun with Cindy and I swerving back and forth on the bike paths. We kept scaring each other saying we saw alligators in the canals we were riding along.
Wednesday February 21 2007
How nice it was to ride home from the bar in just a t-shirt and shorts and still be comfortable. I think we've finally found the temperatures we've been looking for. While we were at Dave's Last Resort we found out that there is going to be a Street Painting Festival this weekend so we plan on staying for the weekend hoping to see some old friends that might be in town.
We've also found out that the branch the Osprey was eating the fish on must be it's perch. At first we thought it was so cool to see the giant bird sitting right beside us, but since we've been there, it's hung around the entire time fishing in the lakes and canals.
Thursday February 22nd 2007
We rode our bikes to the Flagler Museum in Palm Beach today. Although we had lived in this area for almost ten years, we had never went to the museum? We learned so much information on Henry Flagler and his family, that I felt ashamed to have not taken advantage of this earlier. The house was amazing and the craftsmanship is hard to believe for even this day-in-age! Room after Room just kept us in awe as we wandered around listening to the tour guide explain one-off works of art and features that we take for granted these days, but were years ahead of their time at the last turn of the century. Make sure you check out the Flagler Gallery to see plenty of photos of the museum.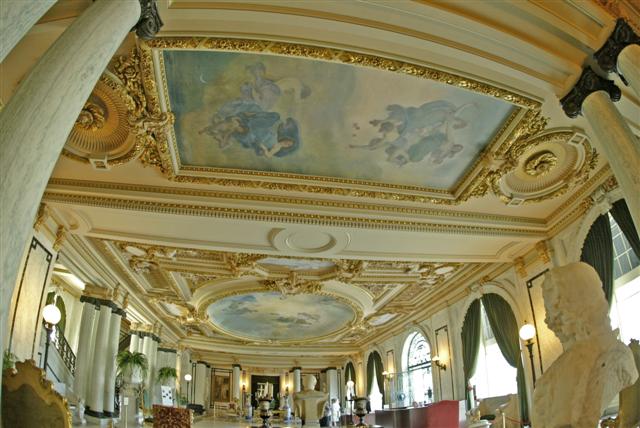 It's hard to think back to when the Flagler's would have looked across the intercoastal at what is now Lake Worth, and only seen Everglades. They have tons of old pictures to show what the scenery looked like in those days and the house itself is amazing. Just so you know, Flagler went bankrupt twice before he ever became rich. That gives Cindy and I some comfort so when we finish spending our daughters college funds, we know we might still be rich someday...HA! HA!
We went out to dinner with some friends of ours last night. Back when I was living in this area, I worked at a Camera Shop with a young lady that Cindy and I became good friends with. I rode Mountain Bikes with her husband and we both were getting into the photography world around the same time. Now she's a professional making a living from it, and her husband is still doing the bike thing making his own custom bikes. If you ever want some amazing family portraits, check out Sonya Prather Photography She does amazing work with turning pictures into family heirlooms. Ken, her husband is building Custom Bicycles and is the man behind the Freak Bike Militia craze in South Florida.
Check out some of Ken's work on The Prather Collection!
Friday February 23rd 2007
Funny little story. I had forgotten how many Michiganders spent their winters in South Florida. If you haven't looked at any pictures of our Coach, we have a few stickers for General RV on the side as they are one of our sponsors. Well every time we have pulled into a campground, a few different people have come up to me seeing if I work for General RV and can do some work on their camper.
Cindy and I keep joking with each other saying I should learn some RV Repair and can support our daily supply of out-going funds. The next most common question is "Did you rent that from General RV?" I've got to find some NOT FOR HIRE stickers to put on the side of the coach so people will stop asking for work, that is until I know how to do some...LOL
Saturday February 24th 2007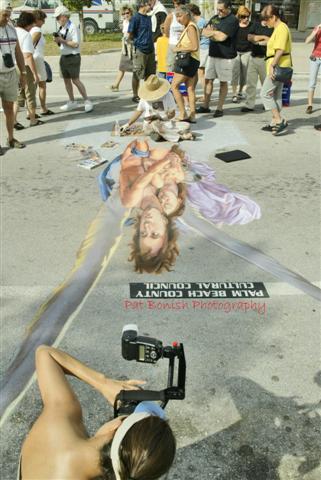 The weather here is absolutely perfect right now!! With temperatures in the mid 70's and a nice warm breeze, you couldn't ask for better temperatures to stroll around at a downtown street painting festival.
The town filled up for this event, so we had to leave the campground as they are full for the rest of the month. We parked the coach over at Cindy's brothers house and came back into town to stroll around and watch the artists paint the streets with chalk. I've always seen photos of festivals like this, but have never seen it first hand. It's amazing to see the detail they can do with chalk and to think it's all done on asphalt. Some of them were done by local art students from the local schools, while others were 2D images that looked as if they were coming out of the ground.
After wandering around all day running into friends we haven't seen in years, we finally stopped in Igot's Martiki Bar to wet our whistle. We didn't plan on spending the rest of the afternoon and into the evening sharing stories, toasting lost friends and laughing till our bellies hurt. It's good to see such great friends and see a small town so filled with activity. Make sure to check out the Lake Worth Gallery to see plenty of pictures of the great artwork.
Sunday February 25th 2007 Dick Boy's Clam Bake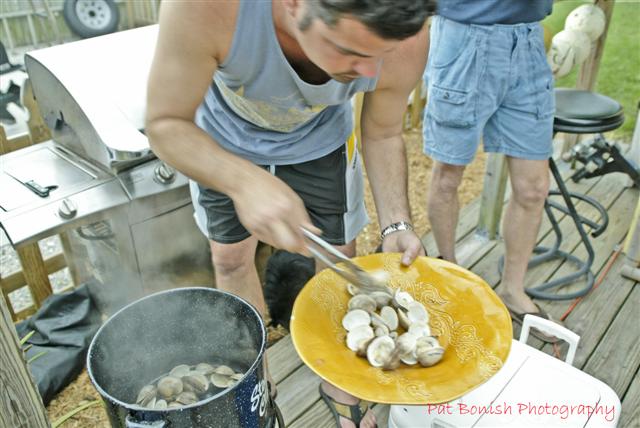 After yesterdays festivities, we we're moving a little slow this morning. We had ran into some friends yesterday that invited us to a good ol' South Florida Clam Bake.
After waking up early, we took some aspirin, downed some water and took a nap till we had to leave for today's party. 12 years ago we introduced two friends of ours just before we moved to Michigan. Since then Jeff & Jen have married, bought a charming house just down the street from our old house, and are doing great together.
When I told Jeff what we were doing, he was ecstatic. Jen and Jeff had bought a camper a few years ago and have been RVing all over Southern Florida. He said they always joked with each other about selling everything and hitting the road.
He told me we had to come to his famous Clam Bake and he had plenty of room for our camper with a 30amp hook-up off the side of his house that we could plug into. I don't think he knew what he was getting himself into...LOL
We spent the day sampling some fantastic food, Jeff's famous Fish Dip and nursing some drinks to try and make last nights hangover go away. By the end of the night, it was just the four of us sitting around a campfire laughing till our faces hurt and sharing stories from the years we've been apart. What a weekend it was and how great to share it with such good friends.
Monday February 26th 2007
Today was a day of playing catch up. We did some laundry, cleaned the camper and answered the onslaught of emails that have filled up the in-box. Thanks to all the friends and people that have been sending us emails and words of encouragement. It's great to know people are following along and genuinely interested in our journey.
It is really cool to stay with Jeff and Jen as they both understand what we're doing fully. All of our friends have given us encouragement, but not too many understand what or why we're doing this. Most think it's some sort of mid-life crisis or we're trying to find something that is missing in our lives.
Jeff is one of those people like us that respects life for simply "Living It." We both agree that you should be happy because you're alive and breathing. Stop searching for materialistic things to make you happy, and just be happy because you woke up this morning.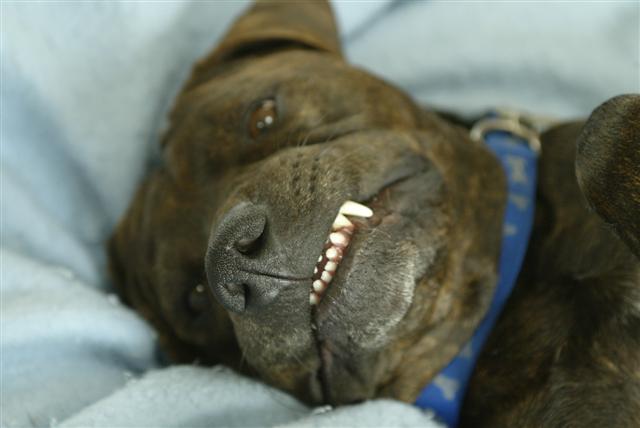 I'm glad we came here and really feel like everything happens for a reason. If coming to South Florida to see family made us run into old friends and make some new ones, then I'd say this has been the best part of our short trip so far. Another funny thing is the camper that Jeff and Jen have is the same camper we had picked out before we found our Sunline. How weird is that?!
I thought I'd share this goofy picture of our snoozing dog!!
Tuesday Feb 27th 2007
Spent the day running some errands and seeing some family. The weather has gotten real hot and yesterday was the first day we've ever had to turn on our A/C!!!!! The camper was just to hot inside and we cant always take the dogs with us while running around, so we had to crank up the A/C unit. At first I wanted to test our batteries with the inverter to see if we would be able to run the unit while Boondocking.
Our batteries were fully charged so I unplugged from shore power and turned the inverter on. We ran the A/C for a few hours straight with no problem what so ever!!! We have a panel that shows what the charging rate is and we hit a all time high with 11.7 amps of power coming in from the solar panels!
This makes me feel a little more relaxed knowing when we get out in the open and away from the cities, we shouldn't have to worry about finding shore power all the time.
Wednesday Feb 28th 2007
We've been trying to figure out how to correct the sag between the truck and the trailer and have been researching ideas on how to fix it. After many hours on different forums we thought we'd install a system that would allow the truck to sit level while being under load without having to go through the worry of air bags and compressors.
Jeff - AKA "Dick Boy" - stopped by a local RV Dealer he uses and said they recommended the Roadmaster Active Suspension. We went up to Great Time RV to see if Bob could install one and what does he do? He talks me out of spending money saying my Hitch assembly is out of whack and needs to be installed properly. How many places do you go where they turn down money and say, "Just let me adjust that hitch assembly of yours?" Talk of one honest guy!!
We made an appointment to come back tomorrow and have the hitch adjusted while the trailer is attached and see what we can do.
Since we plan on leaving in a few days to start heading West, we went by Cindy's family to say "Goodbye" and celebrated her Sister-in-law's birthday. We said our goodbyes and came back to the camper. We ended up laughing till our sides hurt with Jeff & Jen while sitting in the hot tub at their house all night.
From Here, you can follow along on the March Blog and see where we headed on to or skip to the Current Months Blog.
Return to Top of Page