When we realize our insignificance in this world,
it some how relieves the pressures from society to succeed - Cindy Bonish 04/07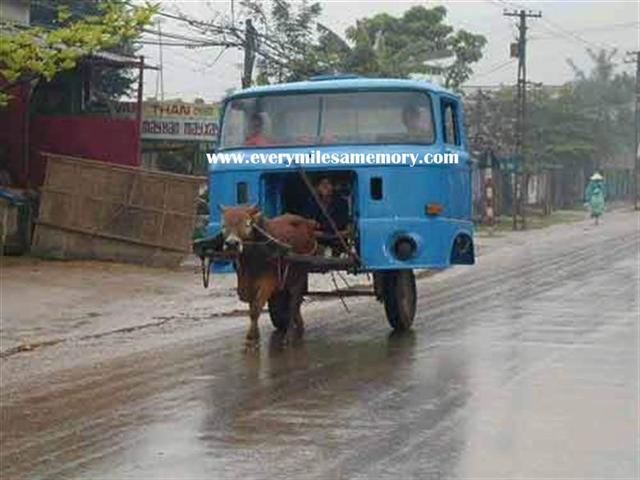 Matching A Camper To A Tow Vehicle
Find The Maximum Towing Capacity of the Vehicle
Consult your car or truck dealer for the maximum towing capacity your vehicle is able to handle. Most automotive manufacturers provide their dealers with a Recreational Vehicle and Trailer Towing Guide. For example, the towing guides provided by both Ford and Chevrolet have informative sections like, "Things to Know Before You Tow, Trailer Towing Selector and Required Trailer Towing Equipment for your Vehicle". Other publicatons, like Trailer Life Magazine's annual Towing Guide, may also be used as a guideline for towing weight specifications.
Determine The Loaded Weight of the Camper to be Towed
There is a difference between the Unloaded Vehicle Weight, listed with each unit and the fully loaded "Camping Weight" of a particular unit. "Camping Weight" should consist of the Unloaded Vehicle Weight, plus the weight of the following items:
*

Any Options Added to the Unit (ie: air conditioner, larger refrigerator,

Solar Panels, Deep-Cycle Batteries..

etc.)

*

Full Fresh Water Tank

*

Full L.P. Gas Bottles

*

R.V. Battery

or Batteries of multiple will be added

*

All Personal Camping Supplies (estimated)
Where to Find The Unloaded Vehicle Weight
If the unit is present, the approximate weight of the unit, as it was built at the factory and including options, can be found in the Owner's booklet or should be listed inside one of the cabinet doors.
You can also consult your manufacturers brochure specifications which list the Unloaded Vehicle Weight for each unit. If none of these can be found, it would be best to contact your local dealer or the manufacturer
---
Choosing The Right Vehicle to Tow Your RV
Choosing the right tow vehicle, or finding out if your existing car or truck has the ability to tow the Camper model you desire can be confusing. It is important to ask yourself this key question when making a tow vehicle selection.
Do you have a tow vehicle you want to keep for the next 5 years?
If Yes - what is it rated in pounds to pull? When you know the rating, find your starting selection point by looking at campers base unit weights on the campers spec sheet. Then, pick one that is about 1,000 lbs. less than your vehicle is rated to pull. Make sure that once you find the weight, you'll have to think about the added weight you'll be adding with all your camping equipment.
If No - but you intend to buy one, determine which camper size and floorplan meets your needs first. Then, look for a tow vehicle that has the capacity to pull the size model you desire.
Remember these tips when selecting a tow vehicle:
*

Be sure to refer to what components make a good tow vehicle like engine size, axle ratio, transmission coolers, radiator size, etc. by consulting your car/truck trailer towing guide or dealer for complete information

*

If extensive travel is planned, especially across the Rockies, an additional 1,000 lbs. of towing capacity should be calculated for this reason: every thousand feet you travel above sea level, your vehicle will lose 2-3% horsepower efficiency and it will be necessary to have extra performance to climb steep mountains.

This is one area you don't want to skimp!

*

If you plan on using the vehicle to travel back and forth to work you will not want to overkill the towing capacity. The higher the pulling capacity (larger engines and higher rear axle ratios) the lower the gas mileage.

*

Be sure to consult and use a qualified RV dealer or service center that

is

knowledgeable in the proper selection and assembly of hitch, brake and sway controls for the proper and safe link between the tow vehicle and trailer.
A mistake alot of folks make is that they base the towing capacity of their vehicle on the numbers stamped on the hitch that has been installed. Hitches are rated in classes with weight ranges and do not indicate the actually towing capability of the vehicle. Basically the hitch and vehicle are two independent entities.