A good traveler has no fixed plans, and is not intent on arriving. ~ Lao Tzu 570 – 490 BC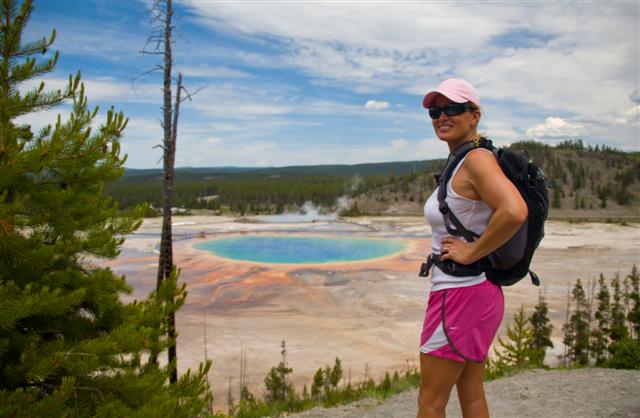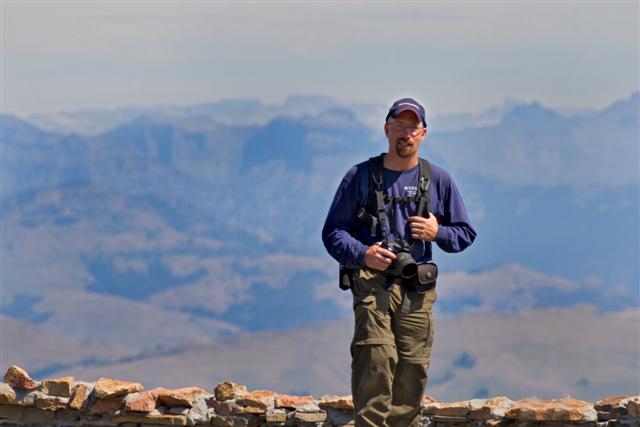 Thanks for logging on and I hope you enjoy our site. We would like to introduce the two of us and tell you a little bit about ourselves so you know what this trip is all about.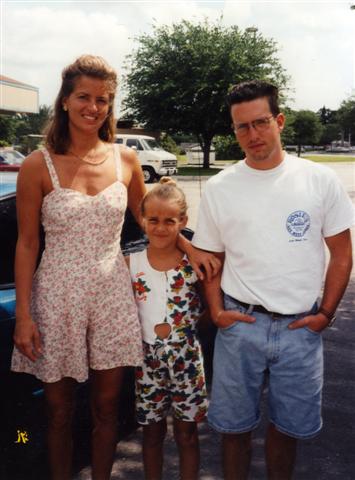 My name is Cindy Bonish and I am married to a wonderful guy named Pat. In 2006 we celebrated our 9 year anniversary although we have been together for around sixteen years total. We crossed each others paths when I was 26 years young and Pat was 18 years old.
We were introduced by Pats older brother Robb, at a bar that I worked at in South Florida in the early 90's and we fell in love from the first time we saw each other. When we met, I had a 5 year old daughter from a previous marriage and Pat was all too eager to pick up were her absent father had left off.
This to me was a remarkable undertaking considering our age differences, I mean I thought I was young to have responsibilities of a young child at 26!

Our lives meshed together and we eventually got married after 5 years of getting to know one another. Since then, Pat and I have been best friends who just happen to have worked together in almost every job that we've had. Needless to say we have a special bond that allows us to spend a lot of time together without going crazy, and if you would believe, each others company kind of soothes us.
Florida was a great place to live when we were first together, but the schools were bad, the weather was too hot most of the time and we wanted a better environment for our young daughter to grow up in. We decided to move from sunny, one season Florida, to the four seasons of Lower Michigan where Pats family resides; we wanted our daughter to belong to a smaller community with better schools then South Florida had to offer.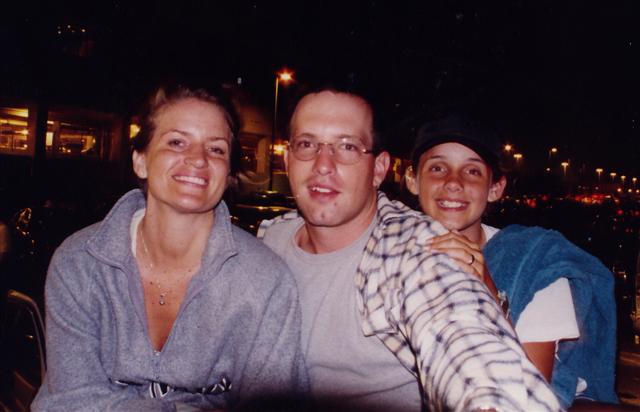 Since the beginning of our marriage, our plan was to let our daughter grow into a productive person and when she was stable in her adult life, we would then leave for our own travels. In the years it would take for her to complete school, we decided to try something that we both knew and loved doing; we purchased a local bar.
The Red Dog Saloon was the neighborhood tavern in Pats home town and we made it into a lively spot where the customers referred to it as the 'CHEERS' of this small town. In the time we owned the Red Dog, we made so many new friends and were able to live a very adventurous lifestyle. In that short time, we turned a small hometown bar into 'Thee Place' to be almost any night of the week.
The Red Dog hosted bike shows, blues concerts, weddings, funerals, reunions and too many memories for such a short period of time.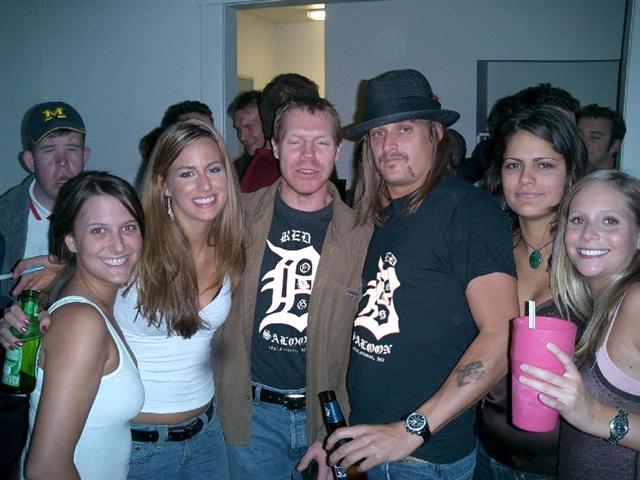 The daily customers became our very dear friends and the employees became part of our extended family. Just after we passed the 5 year mark of running the bar, our daughter had finished high school and was becoming secure out on her own.
It was then that we decided to throw caution to the wind and follow our dreams. We joked with each other on how we started out broke, and if we ended up there after a few years of living out our dreams, at least we could say 'We did it.'

Our heart wrenching decision of leaving our close family and the extended network of dear friends we had acquired through the years was a very difficult one, but we decided on a life changing decision and sold our bar.
Let me take a quick step back and fill you in on a few items that will pop up from time to time throughout the website. By meeting the right people at the bar that sometimes were unfortunately down on their luck, we were able to acquire a second home in the same vicinity as our residence. These two homes fortunately gave us the opportunity to sell one of them and rent out the other while we're gone. Renting one out we thought would give us a little income while were on the road. Then after six months on the road, we fell in love with this lifestyle so much, we decided to sell that rental also!
We are so glad we sold both homes when we did because the market soon crashed and even though we lost alot on money on them when we sold them, we would have only lost more by keeping them which probably would have stopped our journey.
Our finances looked as though we would be able to take time off to do the things we had been putting off for quite some time; now we had to decide just how we wanted to travel. Through the years Pat and I have both shown a great passion for the outdoors and being around wildlife (both in a bar and in the woods...LOL), we would like to fulfill our curiosities about the places around us that we have yet to discover.
Camping has always been something we both enjoyed and although tents are great, I think an extended stay in one might be overkill. Keeping this in mind, we came to the decision to look for a camper that would be big enough that we wouldn't trip over each other while going to the bathroom, yet still small enough to get into the small backroads we enjoy traveling on.
We did plenty of research on what size and options we would need and after many visits to local RV shows and sales rooms, we thought we had narrowed down the enormous field to a few select models.
Pat and I went to General RV in Wixom Michigan to see what might interest us. Our arrival at General RV found us in a high traffic showroom with so many customers I thought they were giving them away. Much to our luck, we were directed to a very nice salesman named Wade who was very informative and enjoyed listening to our long-term goals.
Wade told us that General RV was having one of those "HUGE BLOW OUT SALES" this weekend and apologized for being so understaffed. After talking with Wade for a short while, he actually pried our story out of us and seemed genuinely enthused about our plans and the length of time we were going to be gone.
He led us directly to a Sunline Travel Trailer stating that they are one of the most reliable campers available on the market, his concern was the 365 days a year we were going to be using it. He gave us a lot of help in making our decision and also showed us other options which were available.
After touring numerous campers, we all agreed that the 25' Sunline Solaris would be very sufficient for our extended trip and various terrains we planned on trekking through. Pat and I felt so comfortable with Wade it felt eerie, like we were old friends.
On the way back to the office, Pat and I had already made up our minds on the Sunline Coach when Wade explained to us that he was one of the managers and he would love to talk more about our adventure and see if he could help us out in anyway. We spent close to three hours with him and explained certain alterations that we wanted done such as solar panels, a higher suspension lift for more ground clearance and many other specifications that would help us travel without worries to our home on wheels.
Wade was more than eager to accommodate us and even made a suggestion to have General RV come on board as a sponsor. We had explained to Wade that we had planned on documenting this journey on a website which would include a photo journal and weekly updates as to our whereabouts and experiences. He offered to get us in touch with the makers of Sunline Campers and see if they would be able to help us out by giving us a tour of the facilities and filling us in on the specific alterations to the vehicle.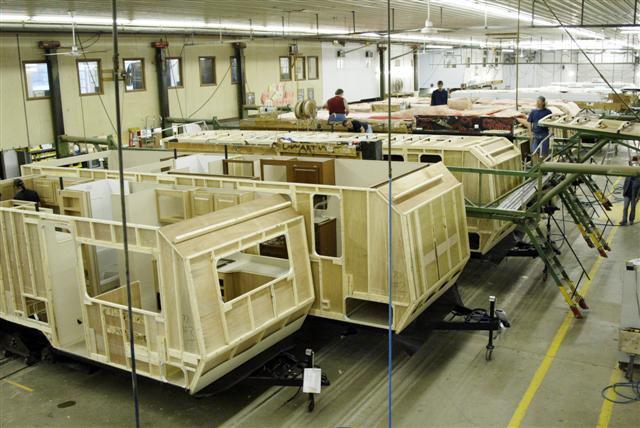 Wade suggested that if we would be traveling we could even go to Denver Pennsylvania to watch our camper being completed as it came down the assembly line. We ended up doing this and the experience made us all the more assured that we had made the right decision on our choice of campers.
To view a Gallery of this tour, check out the Sunline Owners Club website where they have a gallery posted of the Sunline Facility Tour
Needless to say our time spent with Wade was very surprising and helpful. Our fears of buying our new camper and such an important purchase; a purchase that would guide our new lifestyle were eased by the amount of time spent at General RV just feeling like we were old friends coming to an agreement.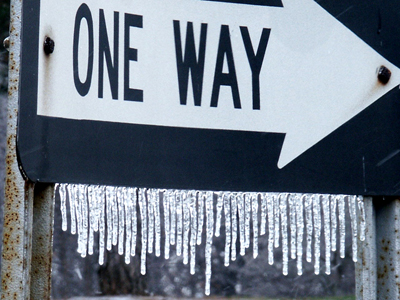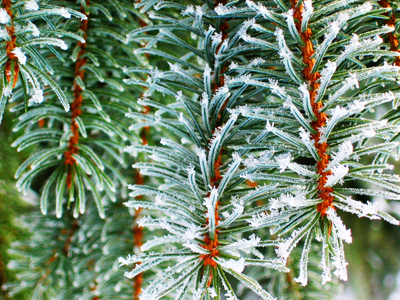 One way out of here hopefully to somewhere warm!
It looks like our trip is really on its way. We are not sure of how long we will be on the road; we estimate at least two years give or take 3 years...LOL Our goal is to not spend too much time in the vehicle, we would like to be able to stop every few hours and find somewhere to spend an hour, a day, maybe even a week; we never want to be stuck for days trying to race to get to a location.
Who knows if we really like the people we meet and can't stand to leave just yet, we could stay longer. I want to really see America and all of its cultures, people, landscape and beauty it has to offer.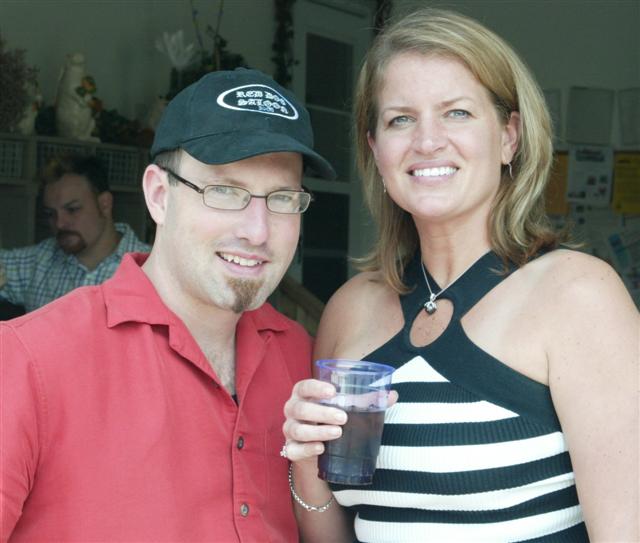 It will really be great following our own time line; no structure or definite dead lines; more like a couple of wandering gypsies. Our plan is to take our time and go where ever the road might take us. I figure if we run low on cash we can always work somewhere that seems like a special kind of place, where getting more familiar with the area is something to look forward to.
If we feel the need to strangle one another, due to the amount of time together and lack of space, we can always take a hike or ride our bikes and work out some frustration. We are not sure exactly where this journey might bring us to; although we would like to stay in small rural towns, the type oozing with history and historic buildings, with character that shows the ability of the forgotten craftsmen that built them.
We would like to meet the hard working men and women with families and loved ones who are as curious about meeting new people as we are to meet them. Cultures that have been forgotten or left behind, yet still exist in our backyards.
My husband Pat and I would like to invite you to follow along with us when you have time and check in on our progress. We will try and tell you about the best places to eat, kayak, ride bikes, take photos, or just relax and enjoy the view. I hope you can join us and maybe you will be able to visit one of these places on your next journey. Drop us a line and let us know of some forgotten area that you have visited and maybe we'll be able to enjoy it also. We will be taking some photos and writing a few words and will try to embark on a few different cultures that are right in our own backyards but we've never had the chance to enjoy.
I'll say good bye for now and we will give you the updates on our journeys as we saunter through the small towns of America, taking the back roads and meeting new people and places as we go. We will be looking forward to your responses, questions, or suggestions on our travels.
Until next time keep in mind "Every mile's a memory."
Cindy Bonish - Every Miles A Memory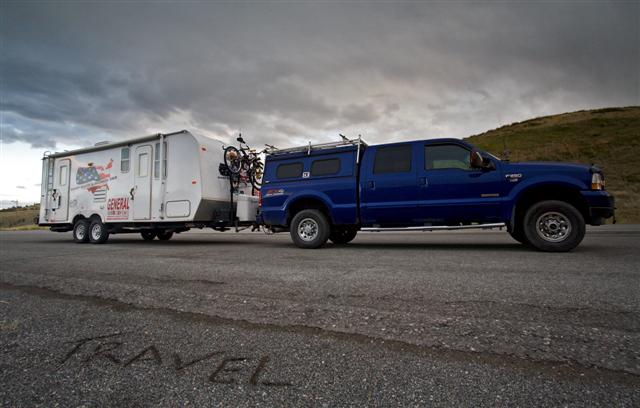 Return to Top of Page